Where to see the generated docs?
---
Access recent documents
You can access the generated document in two ways:
a. In the Generating Document blade, once you finish with the steps for generating the document and if you wish to stay up till it gets generated. You will be provided with a Document URL under the Document Generation Status section. Click the URL to access your document.
Generating documentation for the Azure Subscription may take considerable time if your Subscription has too many resources and configurations. You can wait on the screen until the process is complete or visit History later.
b. Navigate to the Azure/History tab under the Cloud Docs section. Next to your cloud document name, you will find the Document URL. Click to view your generated document.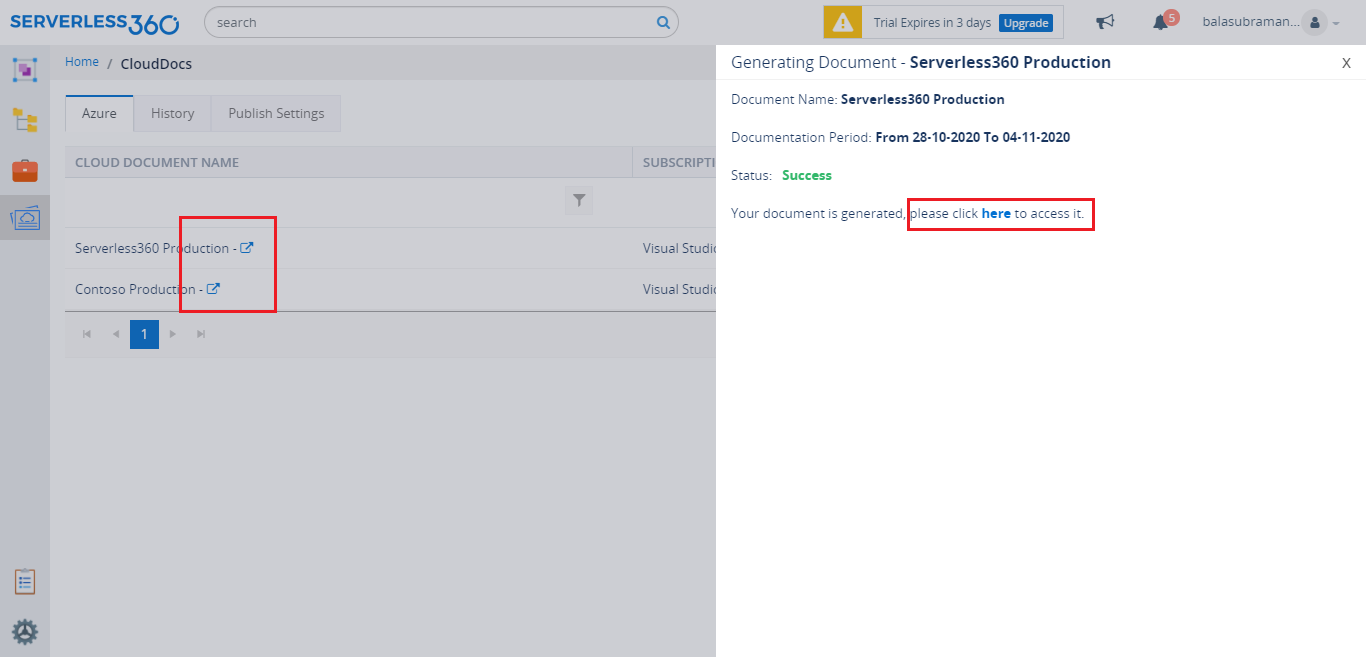 Azure tab will have only the recently generated document's URL. Whereas, the history tab will consist of all the generated documents URL.
Access Document History
a. Navigate to CloudDocs in Serverless360.
b. Click the History tab. You can see the history of all the generated documents with the details of the cloud document name, date-time of execution, Service Principal name, date range, and status whether if success or failure or in-progress are denoted.
Retry
One can also retry if the document is failed to be generated.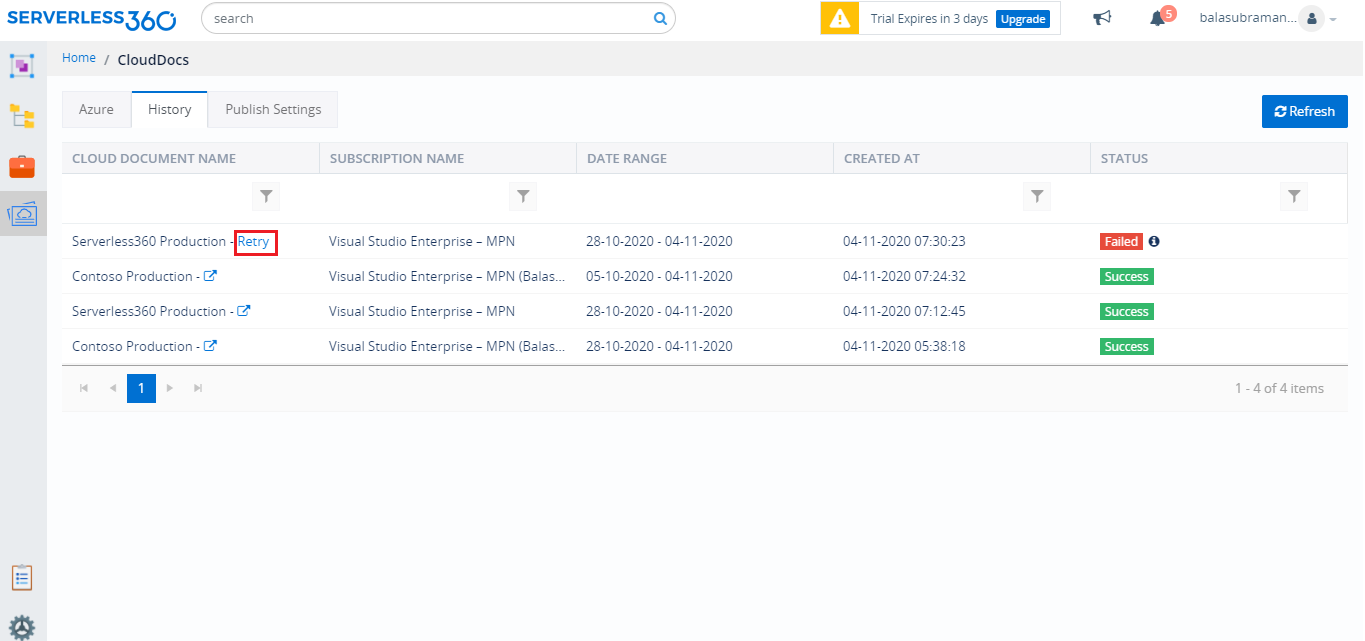 We'd love to hear your thoughts
---
Was this article helpful?
---
What's Next