What does a BAM solution look like
---
Once you have defined your BAM model for your transactions, the next step is instrumenting your solution to tell BAM about the checkpoint events that indicate stages are being executed.
In modern cloud solutions you will often be composing services together to achieve the desired solution. With Serverless360 BAM you can tell us about the Checkpoint events and how they correlate from many different services like shown in the below diagram.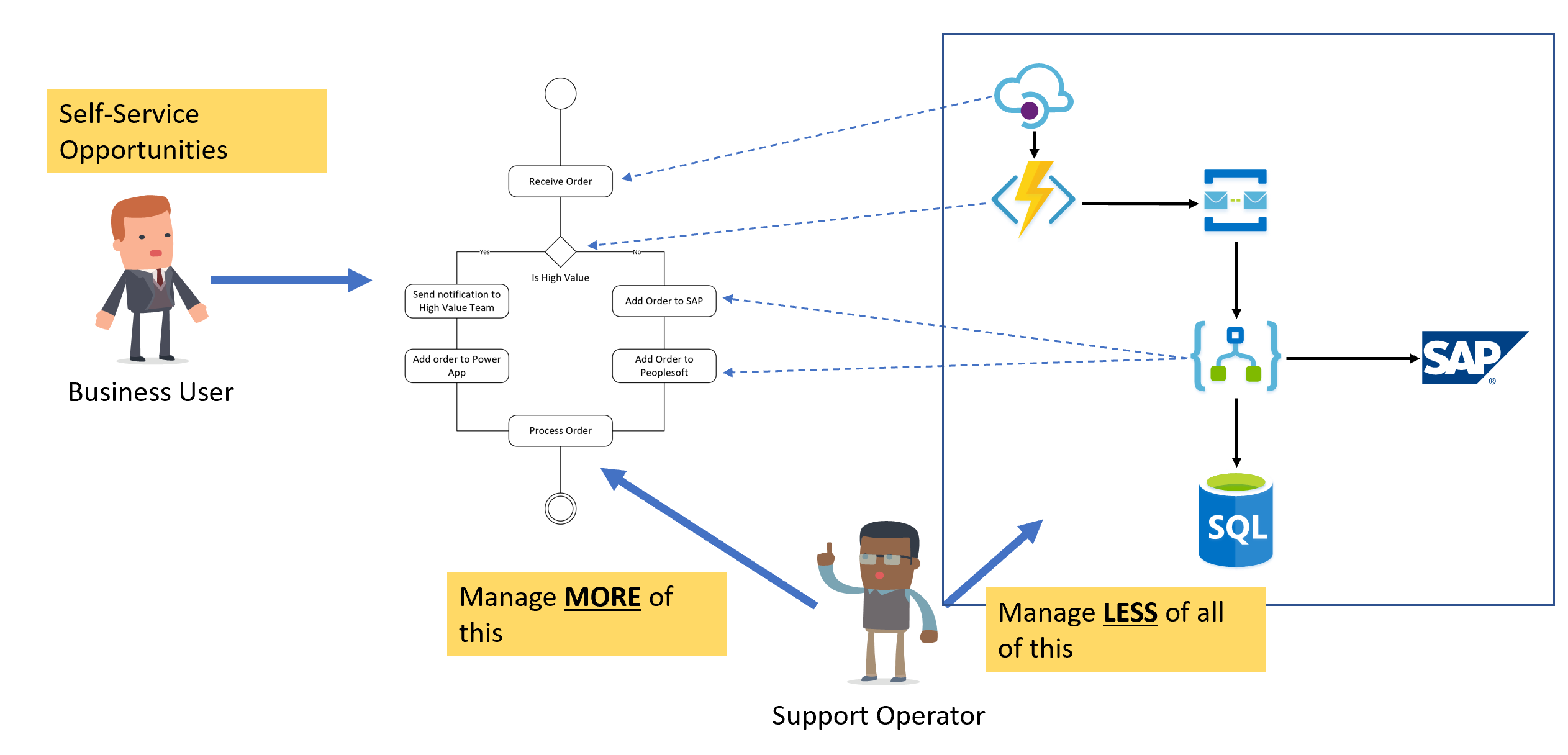 The mapping of Checkpoint events to the BAM solution will then allow your users to see what is happening in relation to the business view of operations.
Support Operator
The support user is now able to see a business view of what is happening. This is a significantly simpler view of the transaction compared to the technical view. The support user can review issues and progress and fix some issues without even having to touch the technical components.
The value to the business is that the support operator is able to get to the heart of issues quicker and get them resolved quicker. More time spent managing business processes and less time spent managing technical components will allow your support operators to provide a better service to the business.
Business User
With BAM there are opportunities to allow the business user to participate in the operation of their business processes. The BAM dashboard can allow then to see how the processes are running in near-realtime and they can also learn how to search for transactions/activities to answer their own queries.
Self Service will allow the business user to have more visibility of the IT solution and to have more confidence that it is doing a great job for them.
---
Was this article helpful?
---
What's Next