Why do we have SaaS & Private Hosting?
22 May 2019

2 Minutes to read
Why do we have SaaS & Private Hosting?
Updated on 22 May 2019

2 Minutes to read
---
Share feedback
Thanks for sharing your feedback!
We have put a lot of thought on the pros and cons of Software-as-a-Service (SaaS) versus Private Hosting model of deployment for Serverless360. Today most of the organisations choose SaaS model of deployment for their convenience, cost and scalability. But not every organization need to be in the same line of thinking. In some scenarios, still there are enough reasons for keeping the application in their own infrastructure.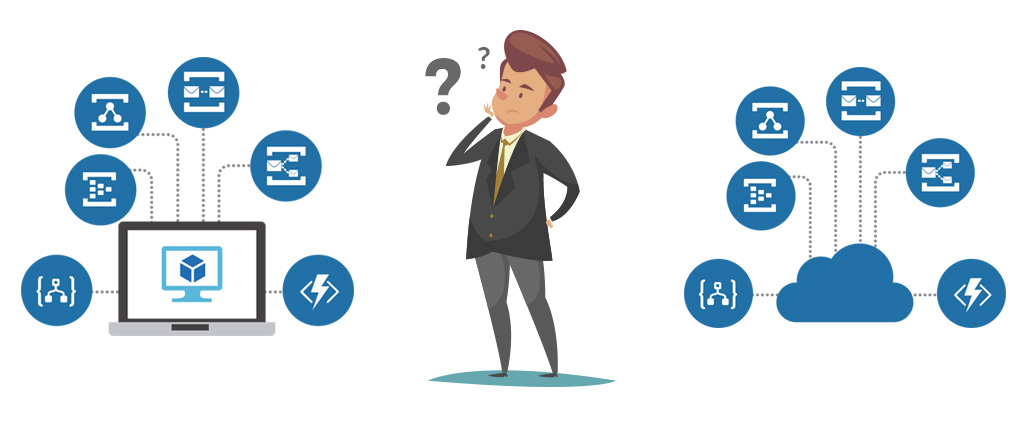 Deployment Time
SaaS is highly preferred by businesses who wish to have a faster deployment without any infrastructure and pre-requisites challenges. For instance, faster deployment time is a value add for the customers to leverage our cloud infrastructure and drive faster to manage and monitor their integration solutions and implementations. Basically, it is a subscribe and use model. We take care of the infrastructure and availability.
Private Hosting deployment time depends upon your infrastructure capability with necessary pre-requisites installed. We provide Serverless360 as a .msi package and leave the installation, upgrade and maintenance activities to you.
Data Security
With our SaaS deployment model your data is highly secure with expert supervision and server security. Our servers are entirely hosted on Microsoft Azure and we maintain customer data in Azure SQL elastic pool, wherein each customer has a dedicated database. No access to the database is possible from the outside web – it resides within a private subnet on Microsoft Azure.
Private Hosting deployment model better suits enterprises that have strict IT security policies around data protection or donot want to adopt to a third party SaaS solutions. This is always a major factor for large enterprises in their buying decision. For instance, enterprises from sectors such as health care, financial institutions, and some government agencies have traditionally preferred our product's Private Hosting deployment. With Private Hosting deployment, they maintain an isolated, dedicated environment that they are more comfortable with their needs.
Version Upgrades
Our SaaS upgrades are iterative and happens in periodic time interval with no involvement at your end. New features, enhancements and bugs fixes reflect in your subscription as soon as they are released.
Private Hosting deployment model allows companies to upgrade to new versions of the application when it is convenient for them. Because not every organisation wants to upgrade immediately every time a new version is released, they usually migrate to the new version only when they are ready. In enterprise scenarios, this helps them to manage installation with other in-house systems if any. Private Hosting deployment model gives you the flexibility about when to upgrade to the new version. This will help to test and implement installations on their schedule to ensure a smooth migration.
Cost of Ownership
Economics of SaaS and Private Hosting model differ.
In SaaS, We take care of the cost involved in maintaning the infrastructure that is needed for excution of Serverless360. Please refer to our pricing page for more details.
With Private Hosting model, the application is hosted on your on-premise (physical servers or VM of your choice). Register your interest for Private hosting here. Our sales team will connect with you to provide more details.
We'd love to hear your thoughts
---
Was this article helpful?
---
What's Next