How can this feature help me?
When you are working with Logic Apps and you have a scenario where the Logic App instance has been retried a number of times and it is continuing to get an error, you can be in a position where it is difficult to troubleshoot the issue. It is also difficult to work out which Logic App instances are retries of which. We are able to help you with this by helping you to understand the chain of the retries so you can easily pick out the Logic App instances of interest from the many instances that might be running at the time.
How do I use this feature?
Serverless360 provides the capability to easily visualize the retries for a specific Logic App run. Option to view the retry chain is available at the right side of the runs present in both the Action Required and Run History tab. Using those options users will be able to see the retries of a Logic App run similar to the one below.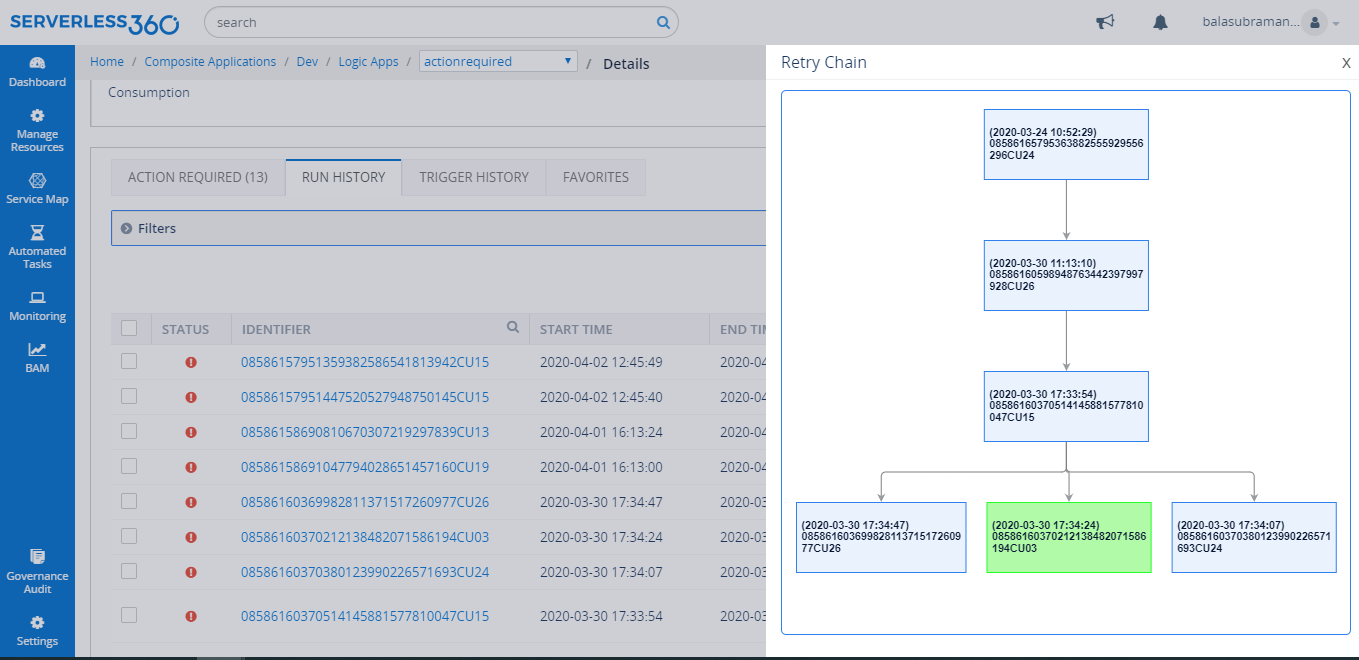 Clicking on the nodes of the retry chain will show the details of the run like details about the actions, trigger, input and output bindings. On the 'Filter section' of the Run History tab, there is an option to get the retry chain of running by using its run identifier.
A detailed working of the above capability is shown below.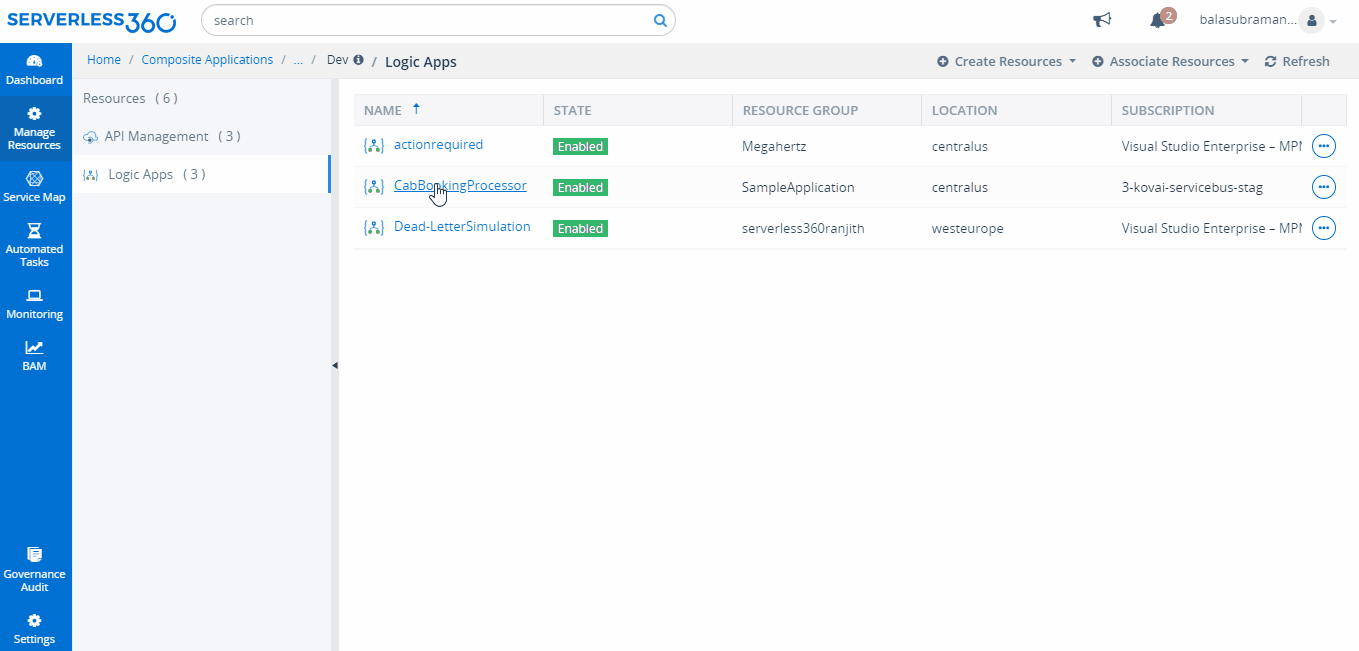 We'd love to hear your thoughts
---
Was this article helpful?
---
What's Next