Logic App Repair and Resubmit
---
How can this feature help me?
When I am managing Logic Apps in my solution, if there are errors then I can use the Azure Portal to resubmit a Logic App instance which will cause it to rerun. While this is useful there are some limitations to it. In particular, the main problem is if the input message which triggered the Logic App was incorrect and caused the error in the Logic App then with the Azure Portal as an operator I am not able to modify the message to correct the root cause of the problem and kick off the Logic App with a modified message.
In Serverless360 our Repair and Resubmit feature will allow you to modify a message and resubmit it to an endpoint which can allow your Logic App to be recovered from the error condition.
How do I use this feature?
Serverless360 provides the capability to invoke the Logic App by sending a message to the Trigger. This capability is provided at two places in the Logic App section.
Once a user gets into a specific Logic App an option 'Run Trigger' is available at the top to invoke the trigger. The trigger can be invoked by providing the Trigger details and by sending the message. Once the user enters the trigger details, the configuration is saved for future use.
The same option is available at Action Required tab. Here this option is placed to the right of every run so when a user invokes the trigger from the particular run, it will be removed from the 'Action Required' tab.
All this activity is recorded in the 'Operations' section of Governance and Audit. It can be readily exported to PDF or Excel format.
The recorded activity contains the trigger details. User can also choose to record the message that is sent, this option is also provided to the user as part of the trigger configuration. As of now, the Triggers supported in Serverless360 are Service Bus Queue, Service Bus Topic, Event Grid and Http.
A detailed working of the above capability is shown below.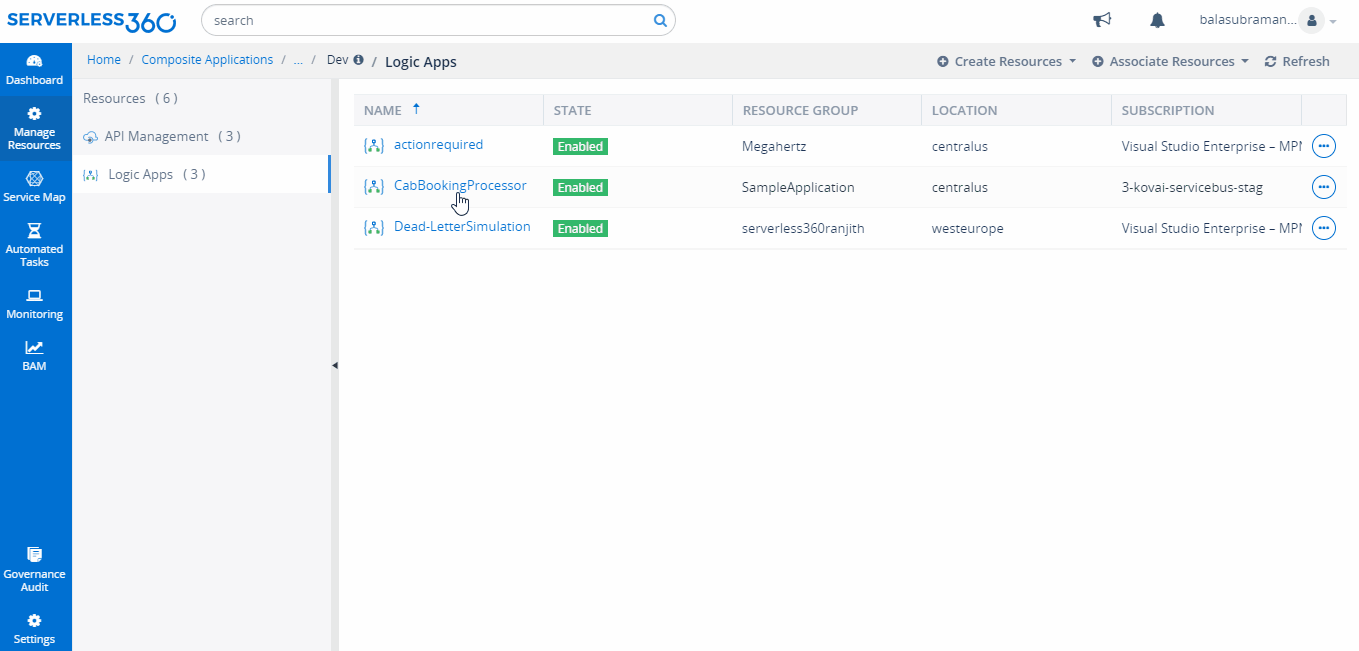 We'd love to hear your thoughts
---
Was this article helpful?
---
What's Next