How can this feature help me?
When I am managing Logic Apps I may have spotted a Logic App instance that I need to investigate. This may take some time to do. While I am investigating other Logic App instances will be running and it makes it hard for me to find the original Logic App instance I was looking at. In a simpler scenario if you go to lunch and come back it's not always easy to find the Logic App run you are working on.
In Serverless360 we have added a favorites feature. This will allow you to make a Logic App instance as a favorite and you will be easily able to find it and access it at a later time. When you are finished working on this Logic App instance you can remove it from your favorites.
How do I use this feature?
Serverless360 provides the capability to mark a Logic App run as favorite to easily find a particular run and access it. This favorite list will be specific the user. Each user can have their own list of favorite runs. The 'Run History' tab present in the Logic App section contains all the runs of a specific Logic App. To the right of every run an option is provided to mark a run as favorite. Once the run is marked as favorite, it can be found in the 'Favorites' tab. Apart from individual runs, a group of runs can also be marked as favorite. When marking a run as favorite, a reason can also be associated with it a user can identify the reason why it has been marked as favorite when it is accessed later. All the runs present in the 'Favorites' tab can be removed from this list at any time as per the user's convenience.
A detailed working of the above capability is shown below.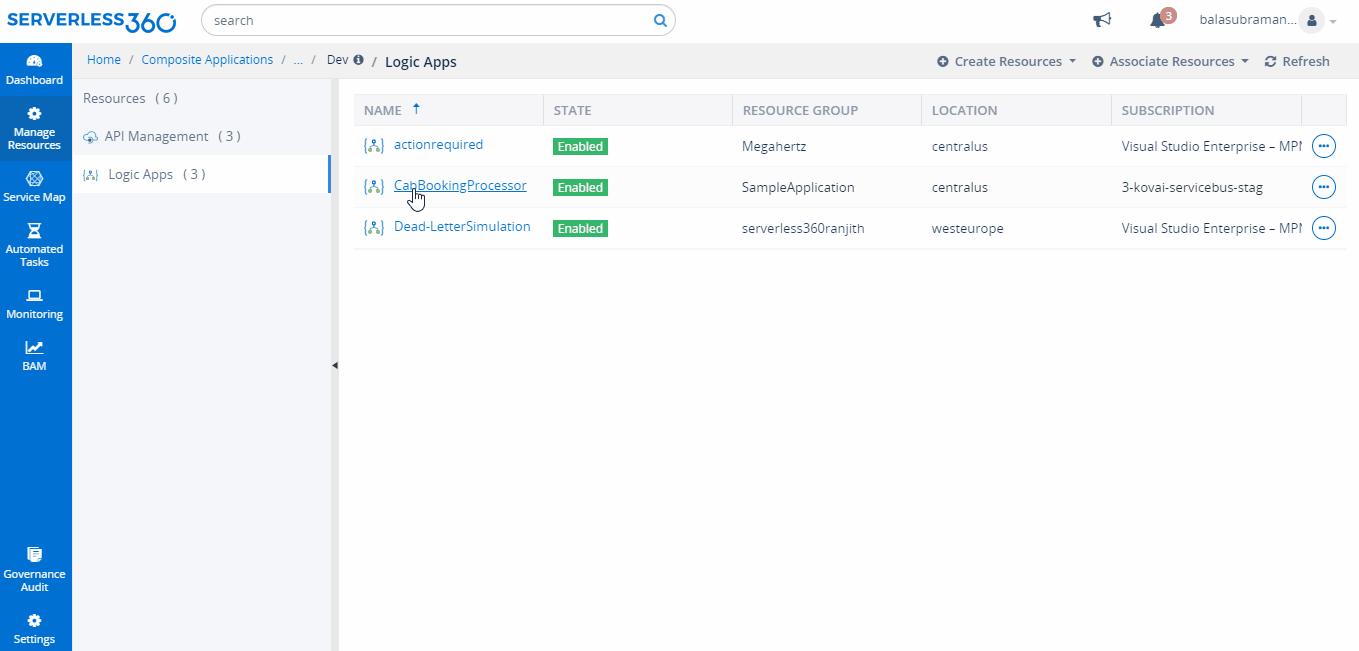 We'd love to hear your thoughts
---
Was this article helpful?
---
What's Next