How can this feature help me?
When you are managing Logic Apps there may be many times per day your Logic App could run. There may be multiple times that your Logic App may experience error conditions that you need to manage. The challenge in the Azure portal is to understand which instances of the Logic App need you to take some action. In the Azure portal, you also cannot tell which Logic App instances you have already resolved an issue with.
In Serverless360 we have a number of features which help you to manage fixing issues including Repair & Resubmit, Re-Run and Ignore. The Action Needed feature will help you easily see if there are any Logic App instances which need you to take action. This is a great way as a support operator to help you efficiently manage your Logic Apps.
How do I use this feature?
Serverless360 provides the capability to easily identify the runs that require user attention by grouping it in the 'Action Required' tab present in the Logic App. This tab contains a list of failed runs which are neither re-submitted nor ignored (through Serverless360). Operations like Repair & Resubmit, Resubmit and ignore can be performed on the runs available in this section. Once any of these operations are performed on any particular run, it will be moved from the 'Action Required' tab.
A detailed working of the above capability is shown below.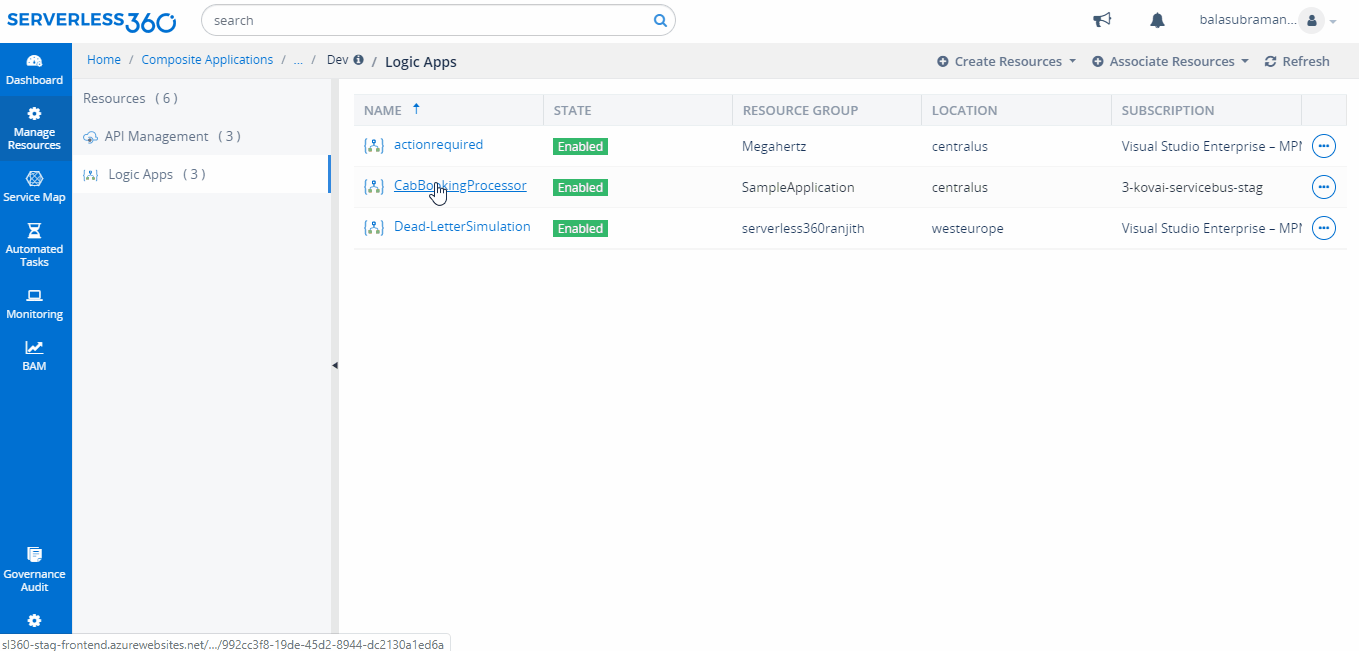 We'd love to hear your thoughts
---
Was this article helpful?
---
What's Next