HR System managed and monitored using Serverless360
03 Mar 2021

3 Minutes to read
HR System managed and monitored using Serverless360
Updated on 03 Mar 2021

3 Minutes to read
---
Share feedback
Thanks for sharing your feedback!
How many times do the business users ask your team the question, "Where is the message?" The message could be an order, a product update, an event about some exciting change in a system. Whatever the context is, some business transaction is critical to the business users, and they are not sure where the transaction is up to and if there is a problem. Such situations can be a heavy support burden on an IT department.
In the modern hybrid and cloud world, we found this area a common pain-point for Azure Serverless users. We wanted to develop a solution that would allow you to get a holistic business view across technical transactions implemented across multiple cloud services.
If you have a BAM solution in Serverless360, you can significantly simplify the ability to support these business transactions. You can make it easy for your support team to get to the issue quickly, you can recover from problems faster, and you can even allow business users to participate in answering their questions like "Where is my order?"
HR System Implementation
Every organization managing different employee details, enrolling a new employee, and making changes to the existing record is a significant HR team problem. They will be using various applications to manage employees across the group and sometimes even across geographical locations.
For every new employee, personal details must be added to the Organization DB for further processing. Various applications will consume these details to provide the appropriate access to necessary tools. As data is diverse among multiple platforms, it is difficult for an HR team to track the data's exact status. To solve this, Serverless360 offers BAM to help a user in achieving application-level visibility across various platforms.
Business Activity Monitoring in Serverless360 allows you to track and monitor your business processes in a much easier and a comfortable manner.
Challenges in the Existing System
For the HR team, providing access to different systems/applications or tools is complicated if done manually for every new employee. Thus, organizations are trying to automate this task using various cloud services. But this approach brings a lack of message visibility, and if an error occurs in any one stage, it is difficult for the HR team to identify the error and reprocess it. Even for the identified errors, we should reprocess from the first stage of the business process—this ends-up in having a duplicate id for the same employee.
During the migration to a new system, employee data gets processed simultaneously. The most significant challenge here is to narrow down the record to a single employee's data. Any failed transaction may leave unnoticed as a massive number of transactions are happening.
Advantages of instrumenting BAM in your business process
With BAM, you can instrument your business process to track the business-critical data flowing in the business process and search for any transaction in it using the tracked properties.
Graphical user interface, application, email
Description automatically generated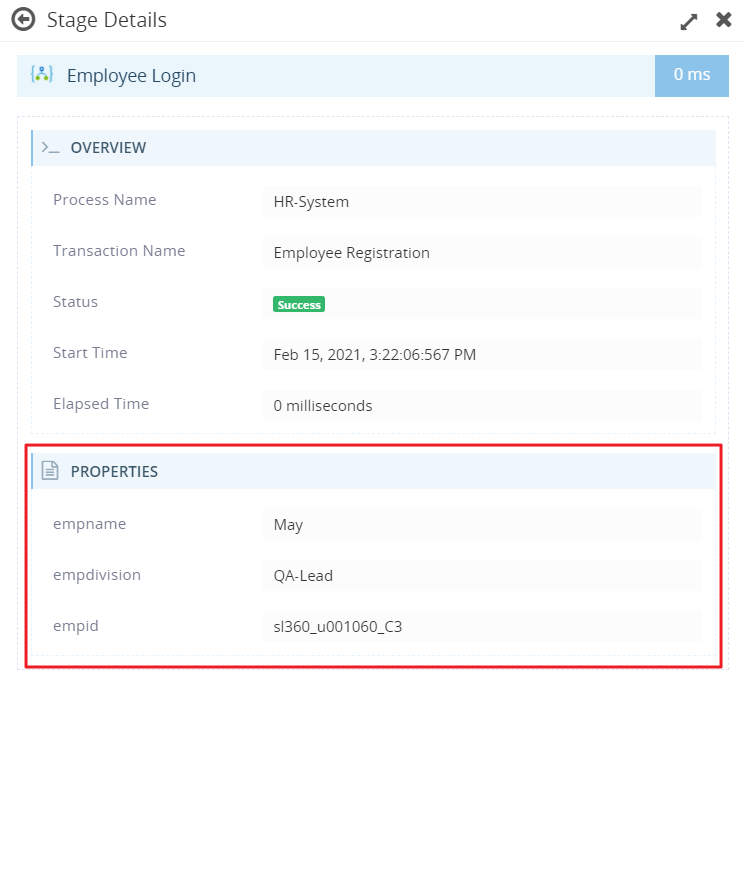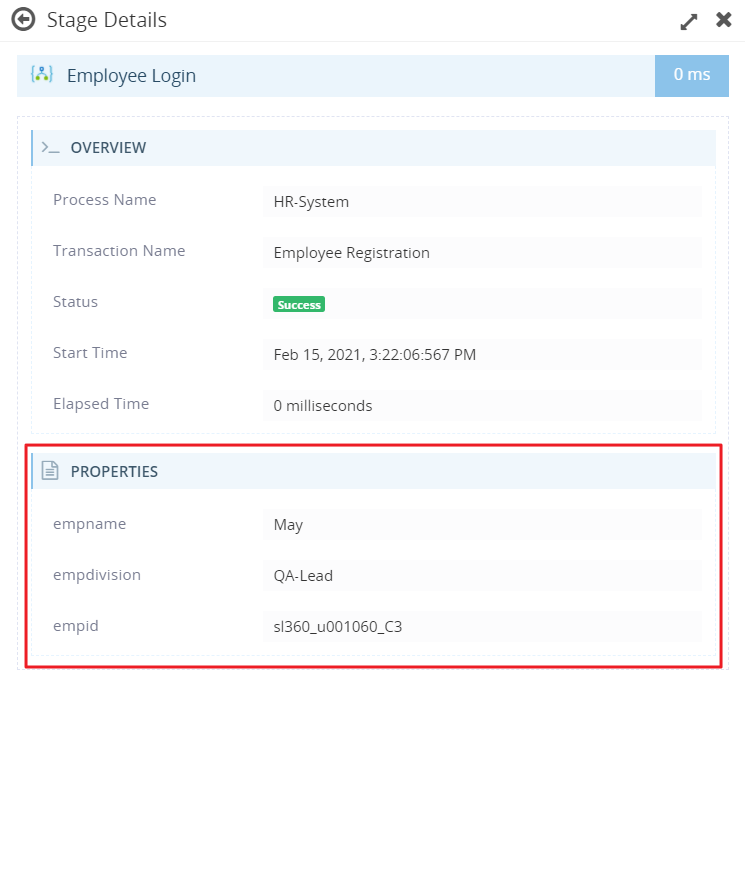 The simplified view of your business process allows the HR team to review issues and progress. Even without touching the technical components HR team can make some quick fixes.
Chart, box and whisker chart
Description automatically generated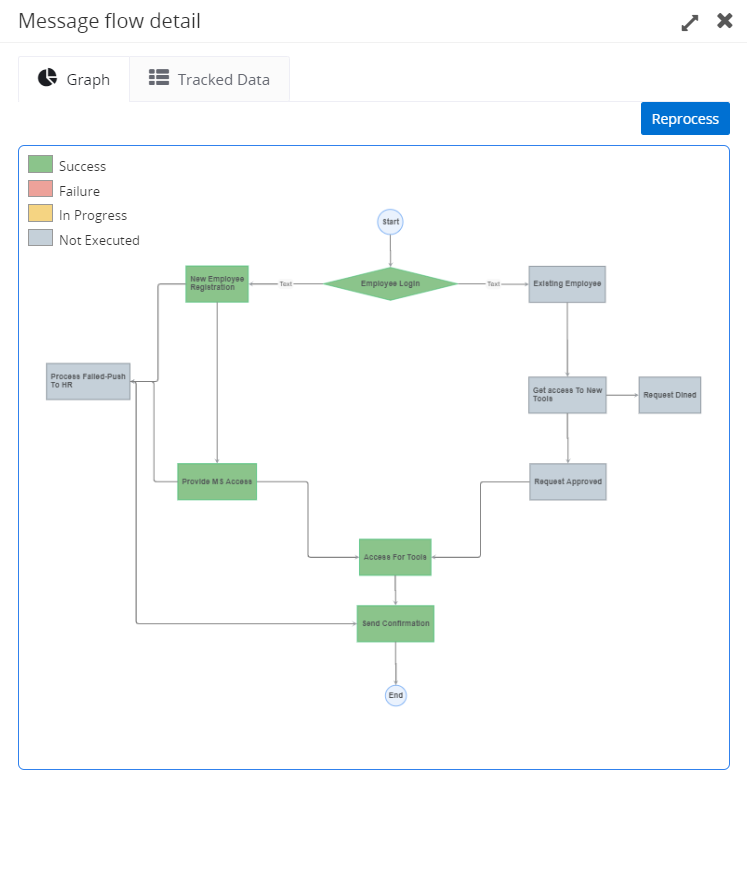 With Action required tabs in BAM, concentrate only on the failed transaction without missing out any.
Utilizing the BAM query, the user can filter records based on the transaction property like Emp_Name, Emp_Id, etc.
Graphical user interface, text, application, email
Description automatically generated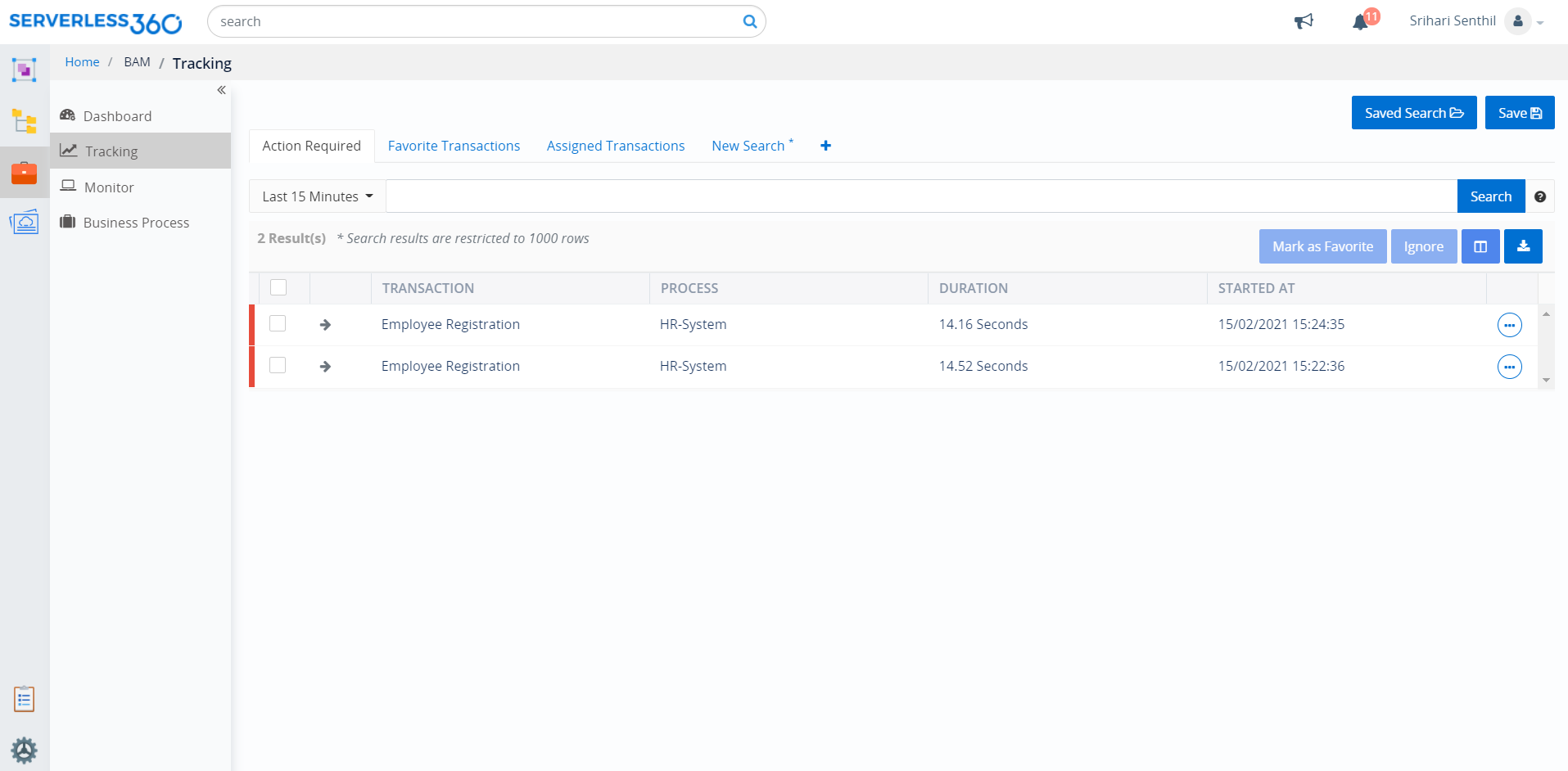 With a better GUI, get to know in which stage of the business transaction the error lies. Even a non-technical person can also understand what is happening in their business process.
Chart, box and whisker chart
Description automatically generated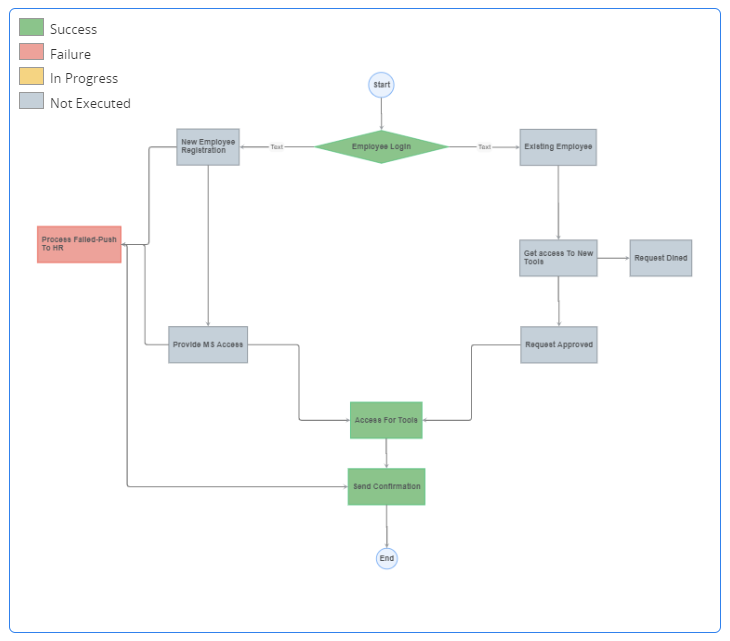 Reprocess a failed transaction to any stage of your business process right from Serverless360 portal. It reduces user's effort in switching between applications/portal.
Chart, box and whisker chart
Description automatically generated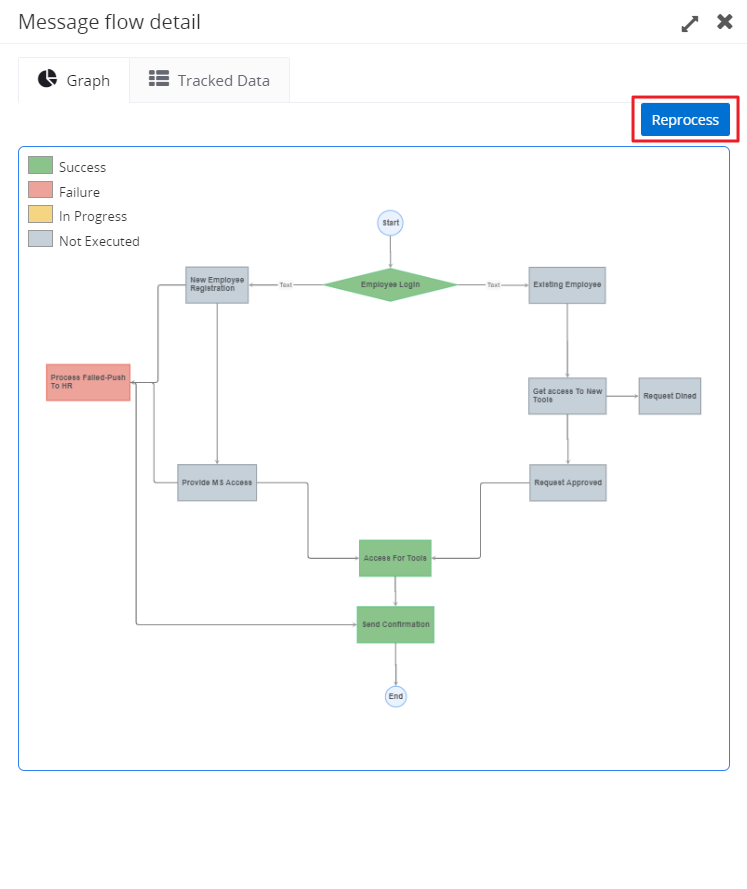 Serverless360 also facilitates assigning the transaction to a user for getting it resolved. When the user logs into the Serverless360 portal, in-app notifications will draw their attention to the assigned transactions.
Graphical user interface, text, application, email
Description automatically generated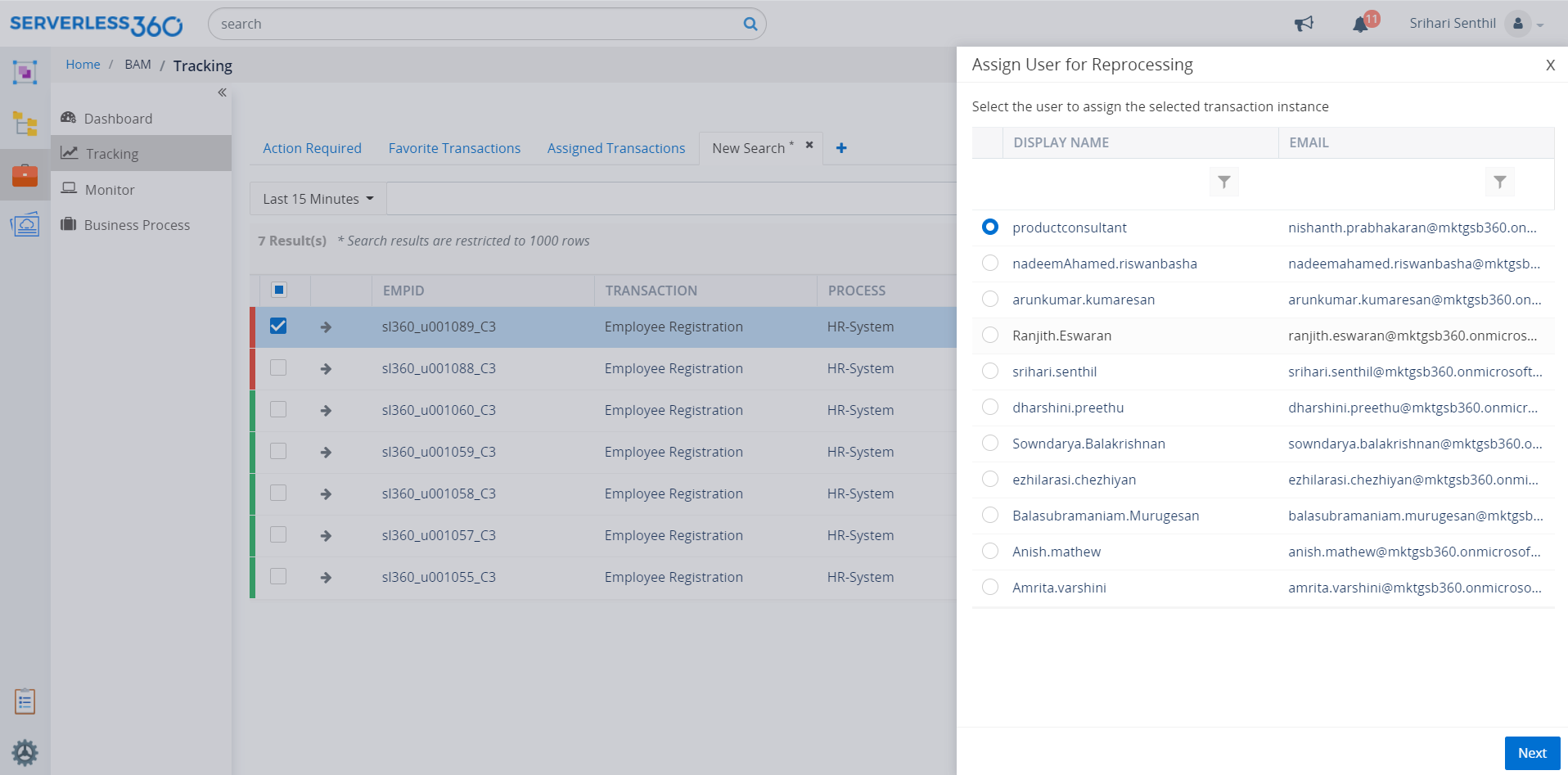 The actionable dashboard enables a user to perform better analytics. User need not spend much time understanding business health. Serverless360's BAM dashboard helps users to take business-critical decisions effectively.
Graphical user interface, chart, application
Description automatically generated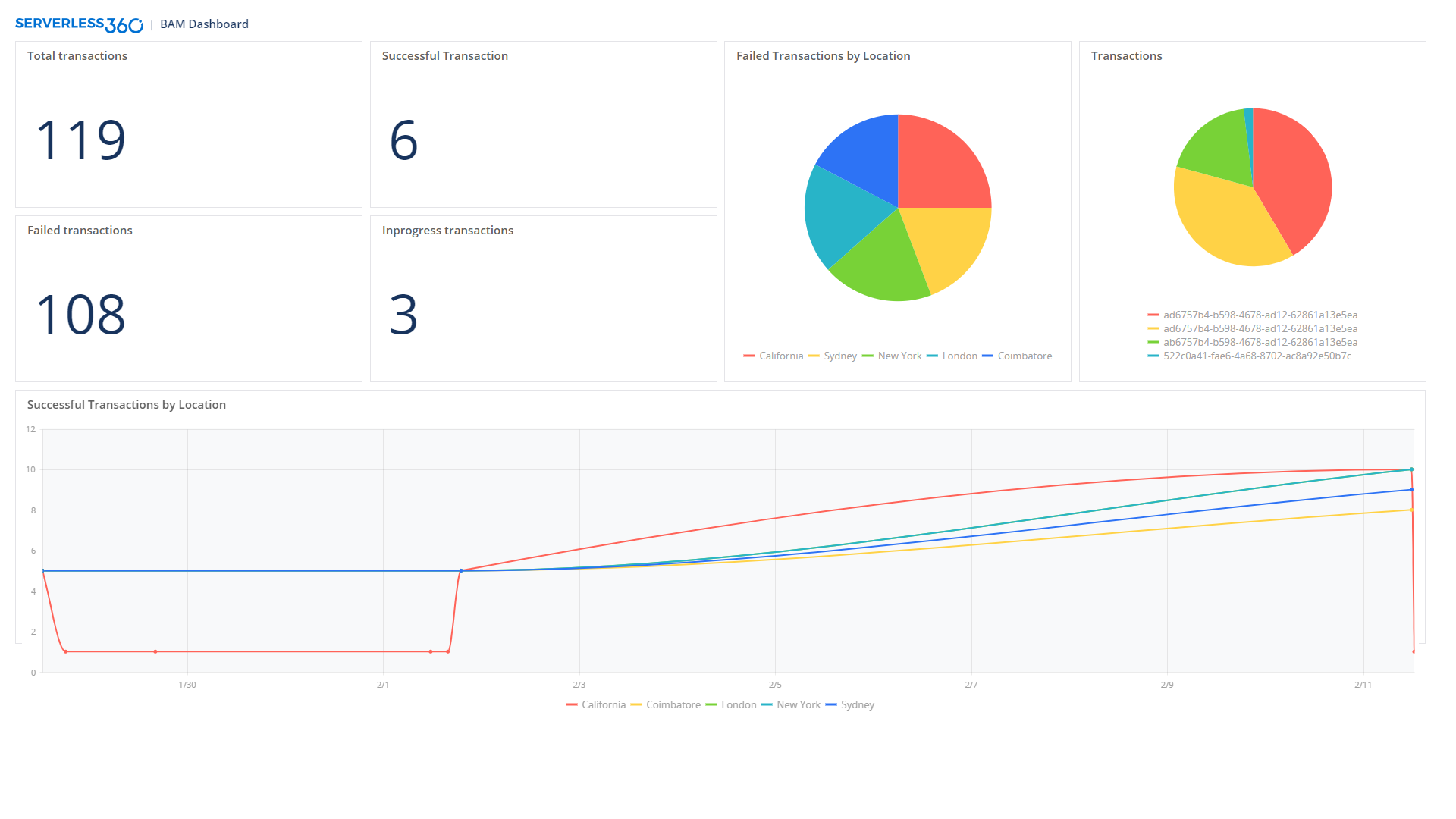 To know more about BAM, visit -
https://docs.serverless360.com/docs/bam-getting-started
---
Was this article helpful?
---