How to configure a document?
---
Please click the CloudDocs Menu on the left pane. If you are using CloudDocs for the first time. You will be represented with a sequence.
a. In the CloudDocs (Preview) widget click Next, you will be navigated to Configure Document widget provide a Name and Description for the document and click on Next.
b. Navigate to Add Service Principal configuration widget. Provide the necessary details of the subscription that you would love to document and click Next.
Friendly Name
This helps you to identify the Service Principal configuration easily.
c. In Document Publish Details widget, select between the options to publish the documents.
Publish document as PDF
Choose this, if you want the document to be published as a PDF file.
Click Save Configuration, so that by default the generated PDFs will be stored in Serverless360.
If you wish use your storage account, provide the Azure Storage Account Connection String by selecting Use my Storage and then click Save Configuration.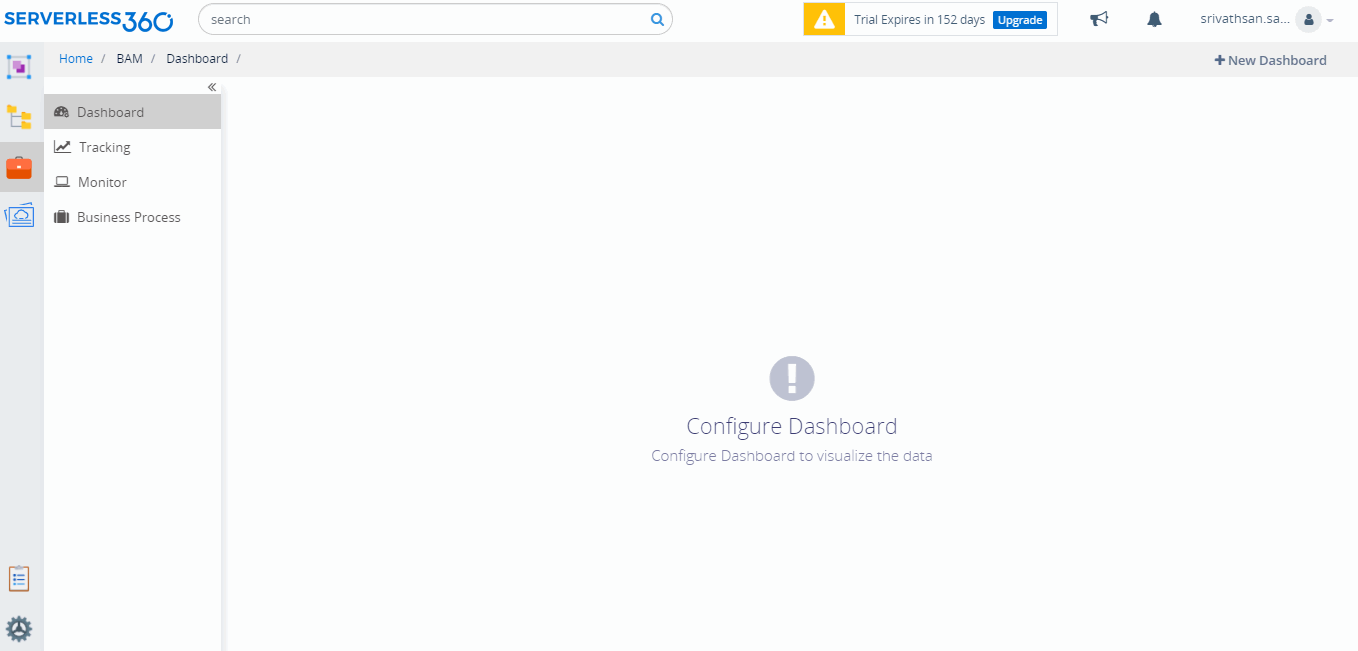 Publish document online using Document360
Choose this, if you want the document to be published online on a knowledge-base SaaS platform, Document360.

Give the Project Name and API token that you created in Document360 to publish the documentation and click Save Configuration.
d. This completes the configuration of your document and the integration with Serverless360. Document generation for the last 7 days period will be initiated at the end of this sequence.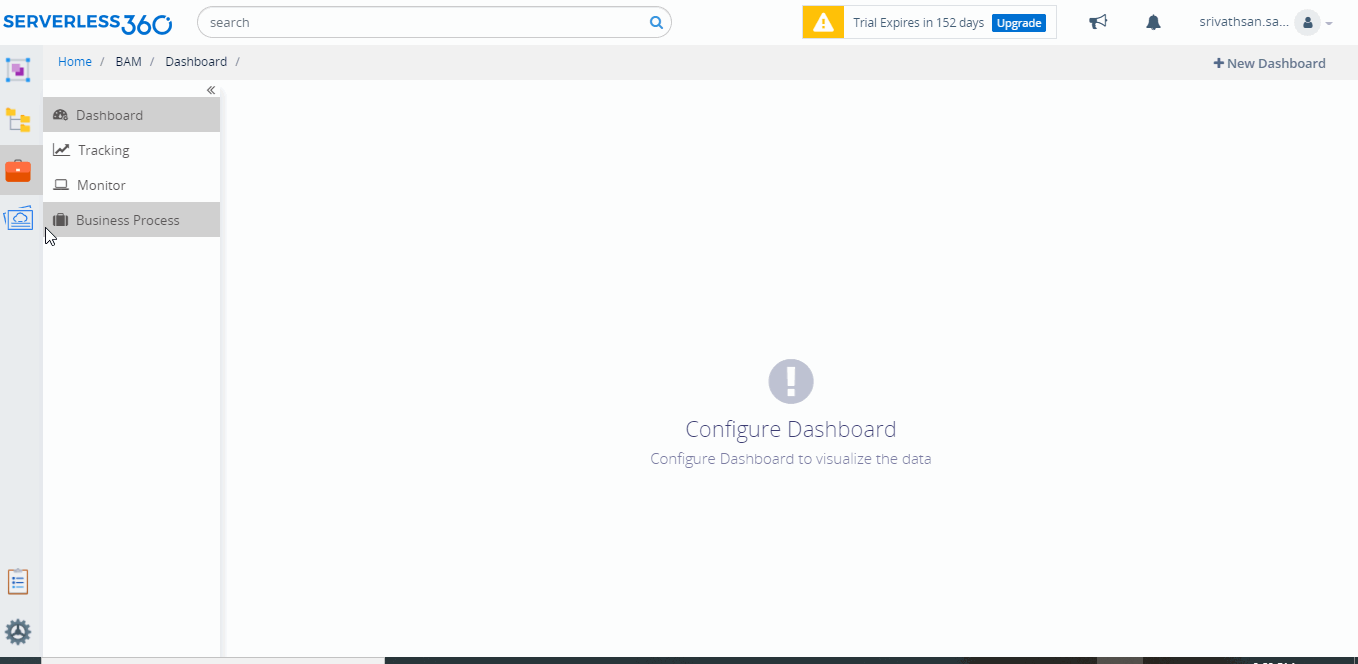 Learn more to create a project and access its API token from Document360, here.
Once the initial configuration is complete, the documents are autogenerated for the first time and the link will be displayed on successful completion.
Generating documentation further
a. Navigate to CloudDocs in Serverless360.
b. Click the Azure tab under the Cloud Docs section.
c. You will be listed with all the configured documents with its name and will be provided with the below actions:
Generate- To invoke a configured document
Edit- To edit the configured document
Delete- To delete the configured document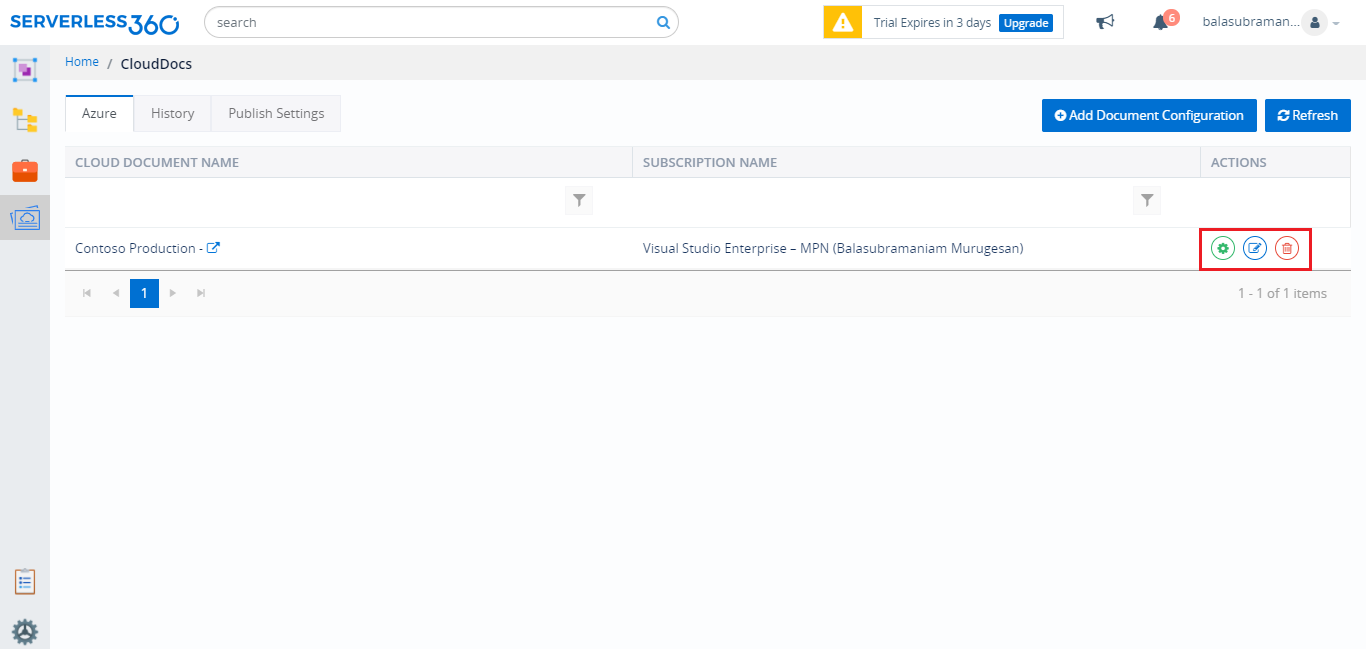 We'd love to hear your thoughts
---
Was this article helpful?
---
What's Next