Cosmos Table Monitoring
12 Oct 2020

1 Minute to read
Cosmos Table Monitoring
Updated on 12 Oct 2020

1 Minute to read
---
Share feedback
Thanks for sharing your feedback!
Monitor Azure Cosmos Table based on Metrics
If the intention is to understand the utilization or consumption of the Azure Cosmos Table, then the choice should be a Serverless360 Data Monitor. Data Monitoring can be configured for an Azure Cosmos Table on an extensive set of metrics.
The metrics to monitor the Azure Cosmos Table in various perspectives using Serverless360 Data Monitor are listed below.
Autoscale Max Throughput (Count)
AzureTable Table Created (Count)
AzureTable Table Deleted (Count)
AzureTable Table Throughput Updated (Count)
AzureTable Table Updated (Count)
Data Usage (Bytes)
Index Usage (Bytes)
Metadata Requests (Count)
Normalized RU Consumption (%)
Provisioned Throughput (Count)
Server Side Latency (MilliSeconds)
Total Request Units (Count)
Total Requests (Count)
Data Monitor can be configured for various combinations of metrics to meet the monitoring requirements. The data monitor on Azure Cosmos Table can be set as in the illustration below.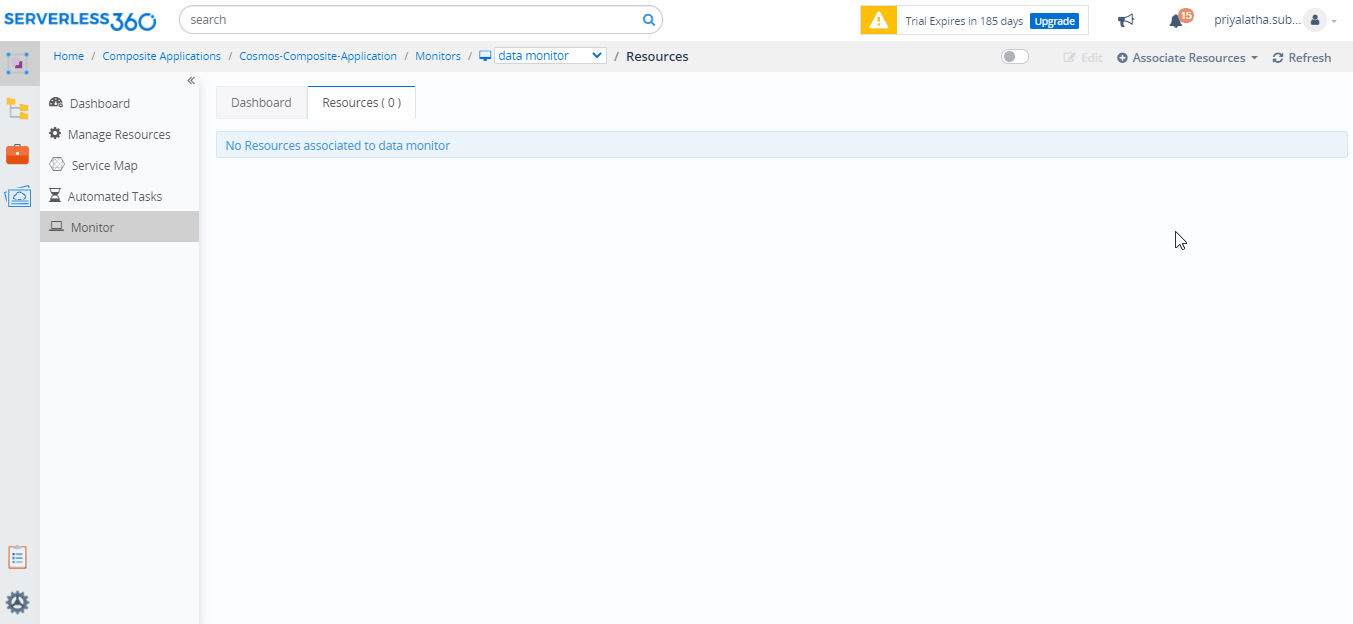 Know more on Serverless360 Data monitor to achieve better monitoring results.
We'd love to hear your thoughts
---
Was this article helpful?
---
What's Next