This article will brief you with what CloudDocs documentation holds for Azure Subscription usage as in readable output.
Executive Summary
When said document 'it's vast' is one thing that strikes our mind, which ultimately pulls time in reading all of it. But with the executive summary, readers can rapidly become acquainted with a precise document without having to read it all. Thus, saving time, effort, and energy.
What does an executive summary of CloudDocs contain?
It contains the subscription details for which you generated the document, along with date-time.
It has information about the expenses spent on total subscription usage, and resource group/location wise charges.
It holds data on the exact location of resources, the resource groups, the resource types for that subscription.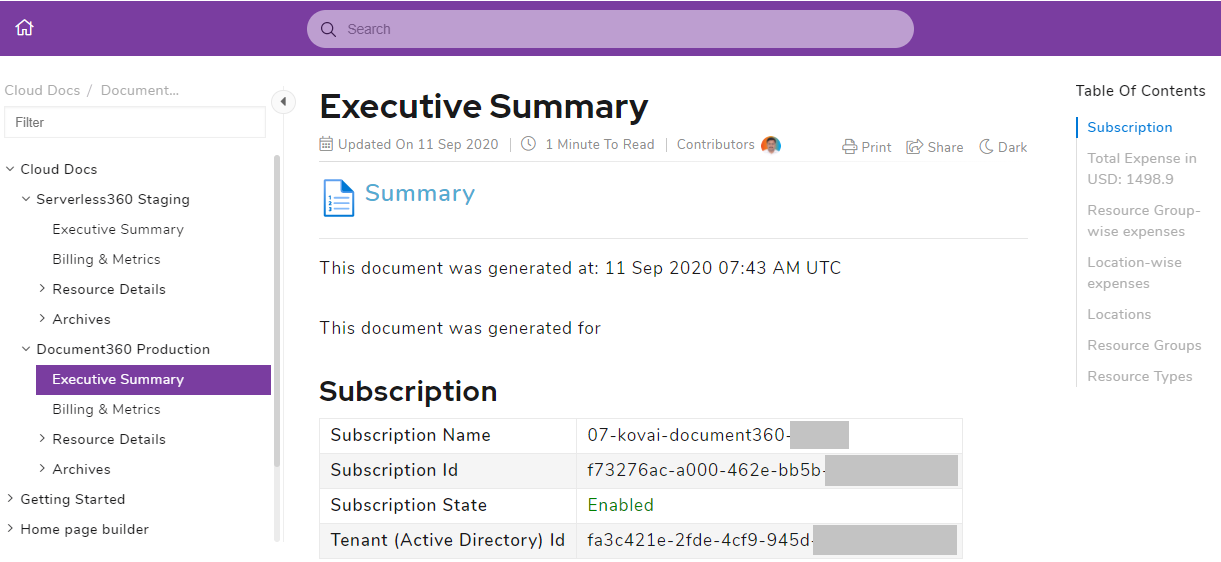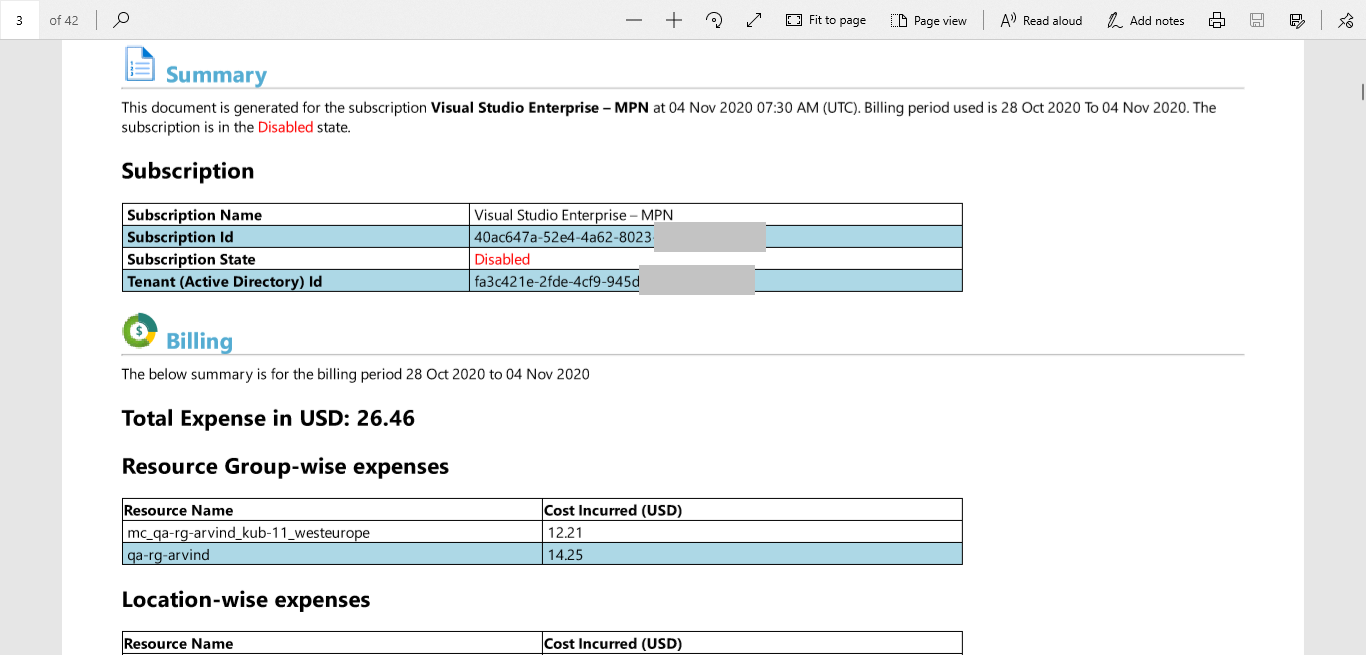 Billing & Metrics
This section within CloudDocs is to visualize and acquire a descriptive analysis of your billing and metrics information for Azure Subscription usage by way of chart representation.
Not just resource-group/location/type-wise illustration, besides specifics on SQL server usage, responsive time of the apps used, and a lot more, which helps in a better understanding of the revenue cycle and provides insights to have the best gross profit.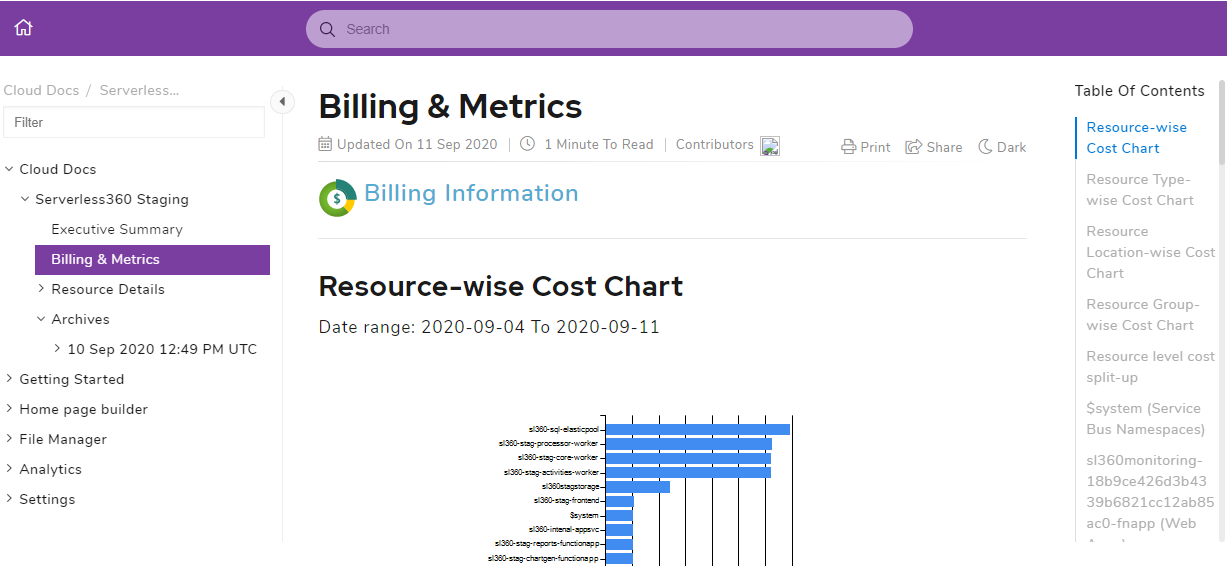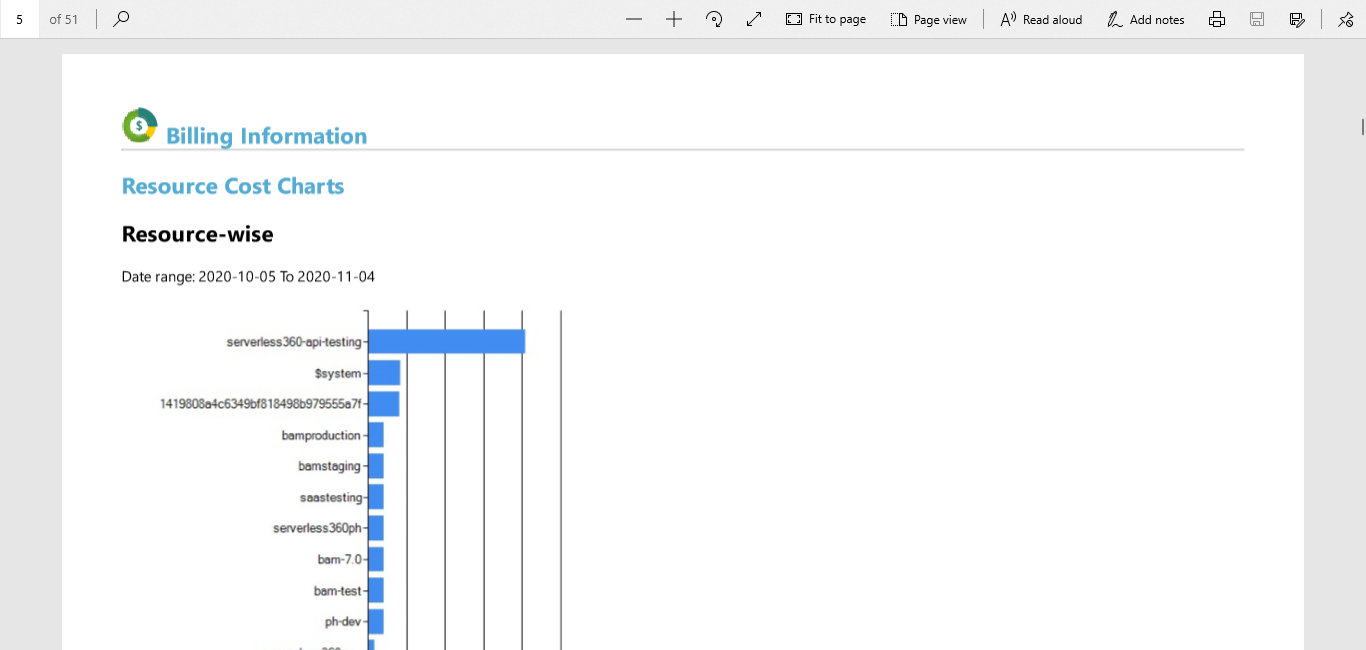 Resource Details
It represents details of the type of resources used in the subscription, where the resource's id, name, resource type, resource group, location, properties, tags and many more will be listed respectively.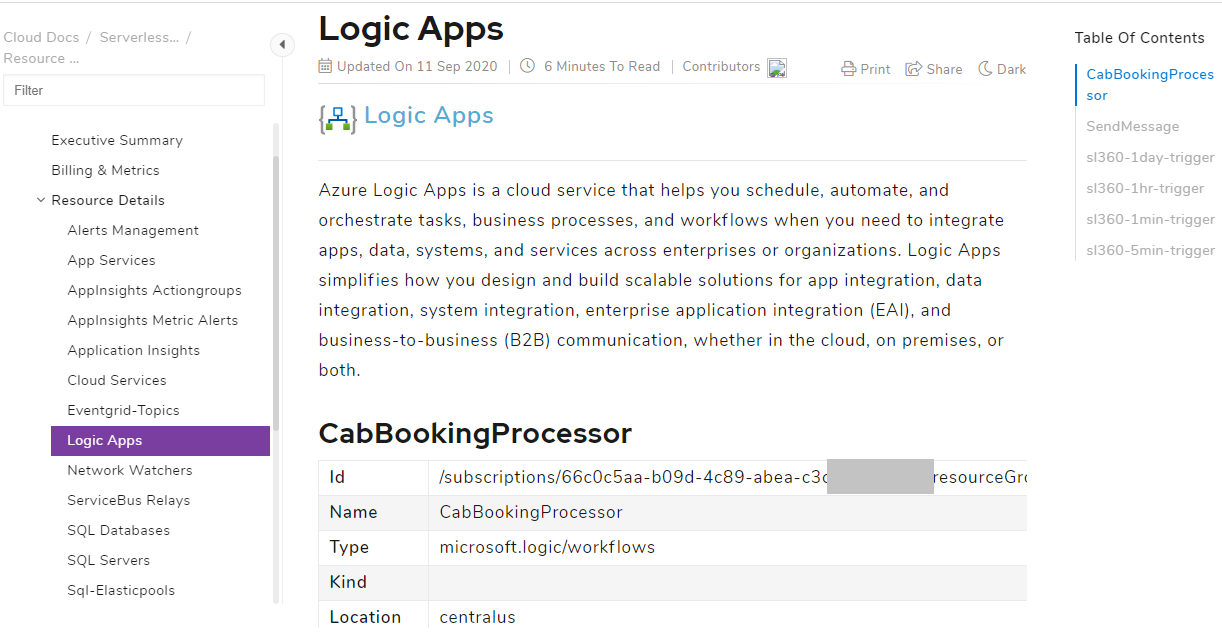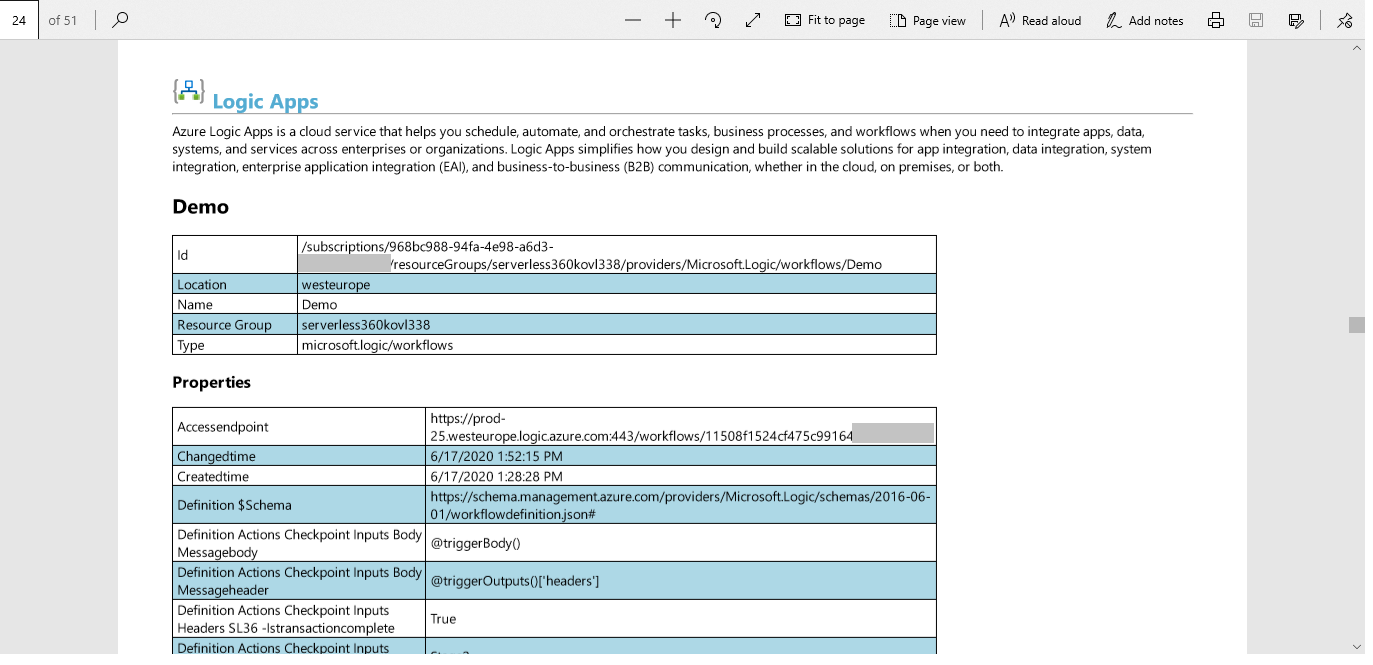 Archives
(Applicable only for Document360 platform)
Archives in CloudDocs are used to locate the previously generated document that remains important and must be retained for future reference. Date-time in archives is the factor that lets us differentiate between the different instances of the cloud document.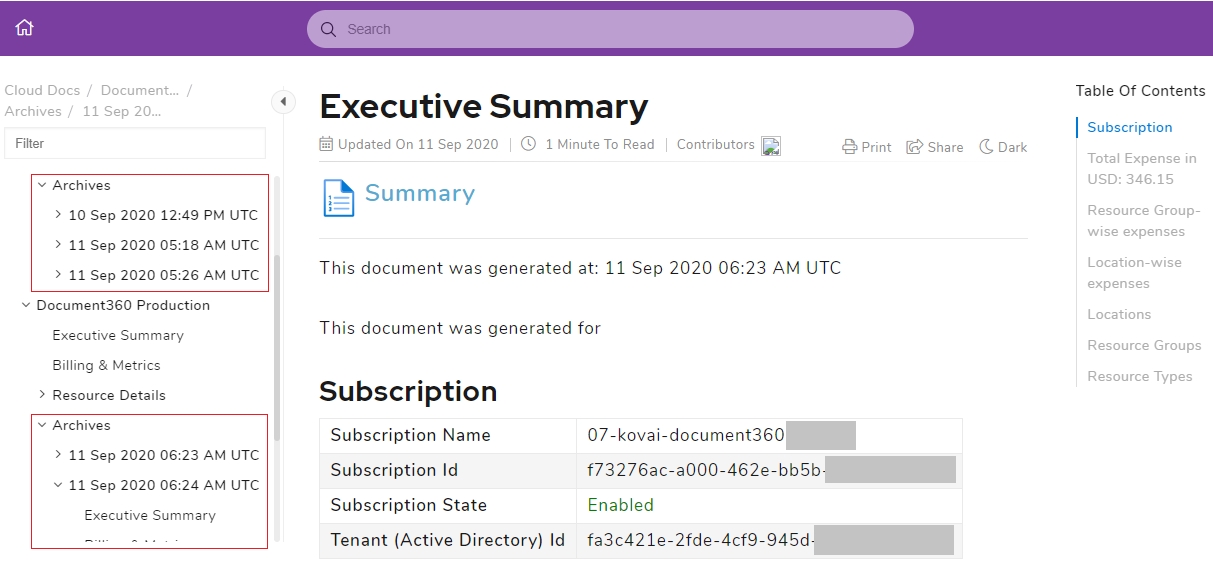 We'd love to hear your thoughts
---
Was this article helpful?
---
What's Next