BAM as a Service in Serverless360
---
In Serverless360 we have developed a BAM as a Service module where we have handled the heavy lifting of a business process monitoring solution for cloud solutions. This allows you to focus on using the service and delivering value to the organisation.
Features
Our BAM solution covers 5 key areas as shown below.

Manish Upadhyaya, Senior Cloud Architect, Kleinschmidt Inc
Initially, we started by monitoring our Azure infrastructure by using Serverless360's monitoring and alerting capabilities to get notified when components are enabled/disabled. We are currently working on implementing Serverless360's BAM capabilities to provide us an end-to-end view of our processes and transaction flow from a business standpoint.
Track
In our solution we will provide a designer to allow you to model your business process transactions. The graphical designer is like an activity diagram where you will define the stages of interest to the business.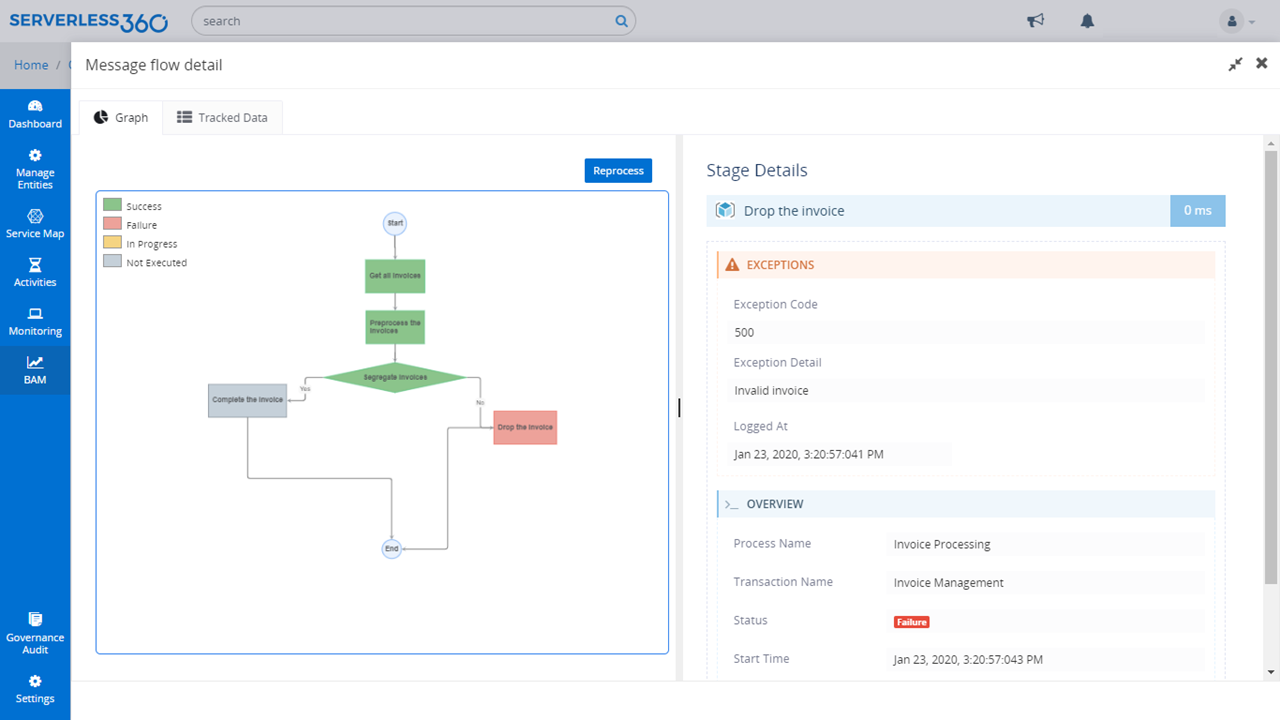 Search
At runtime your BAM events will be sent to Serverless360 and we will allow you to manage and search for your business transactions using properties and metadata that your define.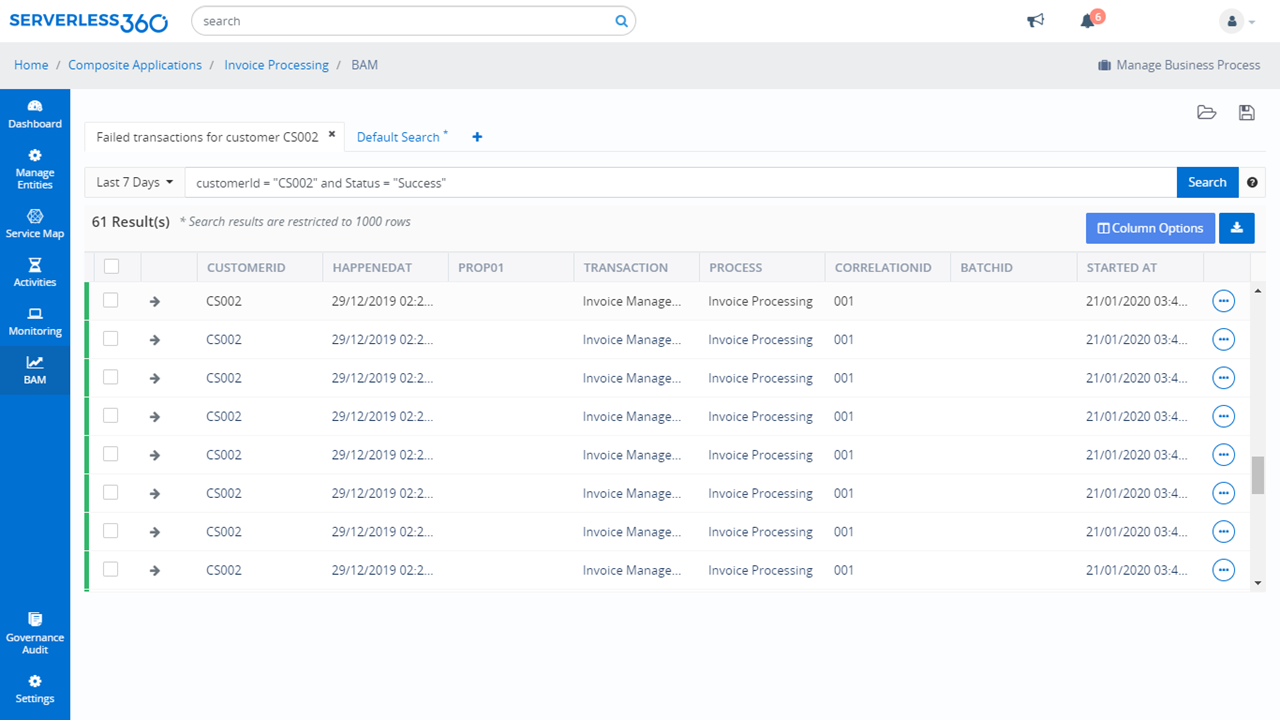 Reprocess
If your process transactions experience problems you can configure ways to reprocess problem transactions.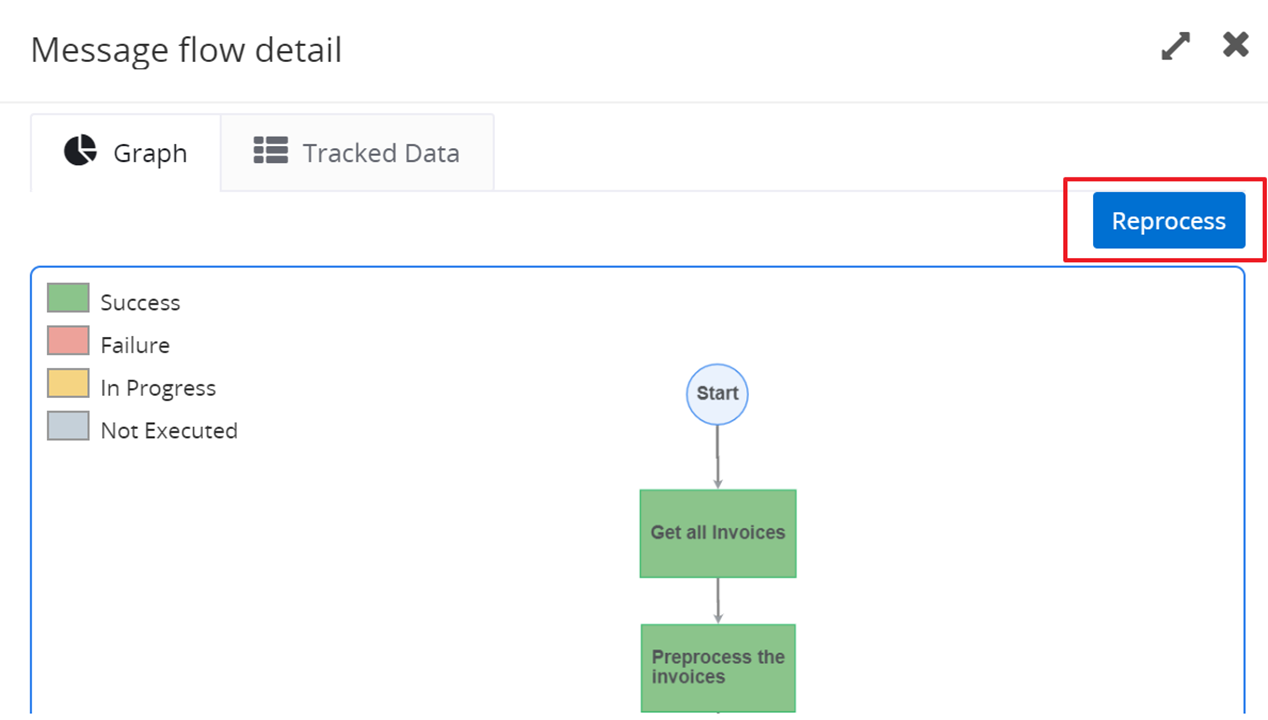 Monitor
Serverless360 has a powerful monitoring capability and we have leveraged that with BAM to allow you to define monitoring criteria for your business process in addition to the technical components which implement the process.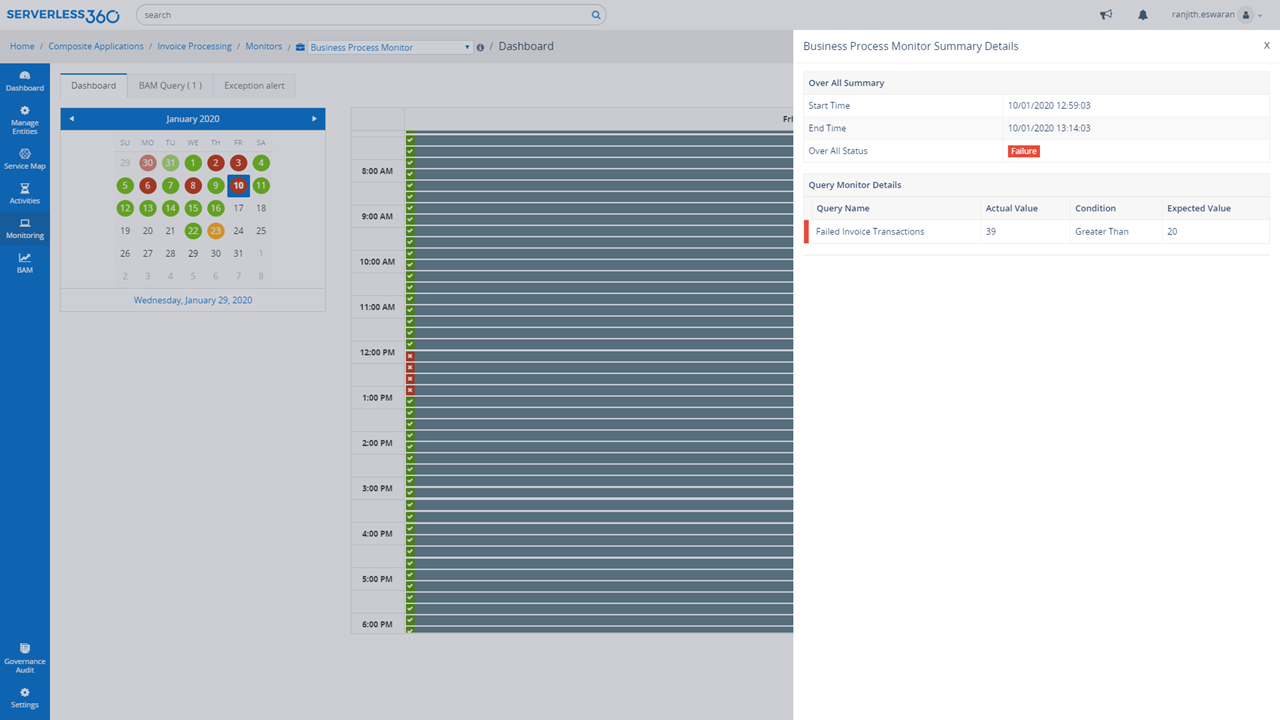 Analyse
The dashboard capability in Serverless360 also supports creating widgets and custom dashboards based on the data in your business processes. This can give you great insights into the operation of your business.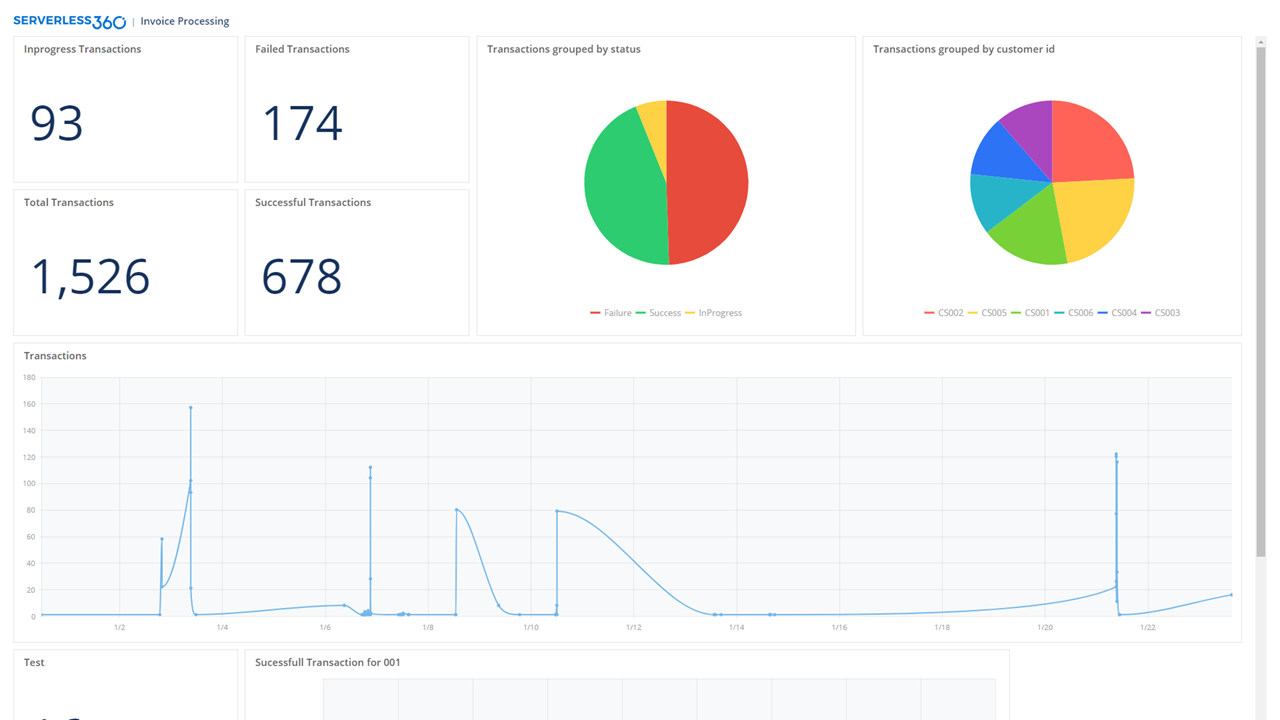 BAM Architecture
One of the key design decisions in the BAM architecture based on customer feedback was the importance of owning your own data and having access to it. With this in mind you can configure your own Azure SQL Database and Storage account which is where your BAM transactions and messages will be pushed to.
You will then instrument your components to push BAM events to our BAM service where you will have a dedicated endpoint which will process your BAM events. We will then push your data to your data components.
At runtime the Serverless360 portal will access your BAM data when you use our BAM searches and dashboards.
The below picture represents this architecture.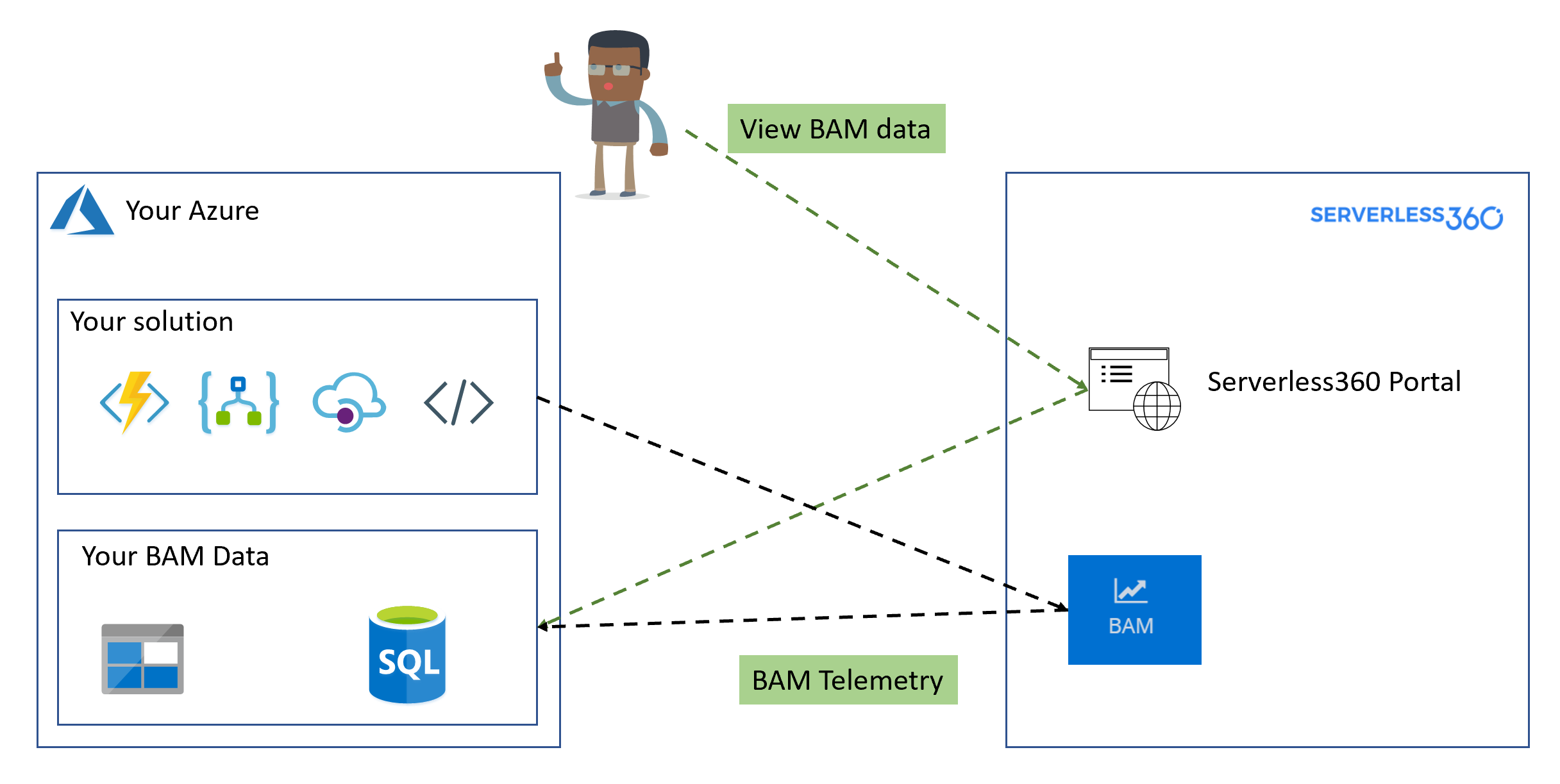 ---
Was this article helpful?
---
What's Next