Filter Messages
25 Sep 2020

1 Minute to read
Filter Messages
Updated on 25 Sep 2020

1 Minute to read
---
Share feedback
Thanks for sharing your feedback!
Filter in Message Processing
Serverless360 Service Bus message processing now supports filtering messages by firing a language query. This capability will be of great value while dealing with huge number of messages in the Service Bus Queue or Topic.
Filter the messages based on their System Properties (Message Id, Sequence Number, Correlation Id, Delivery Count, Session Id, Partition Key, State, Message Text, Label) and Custom Properties. Comparison, combination and grouping are options to filter the messages.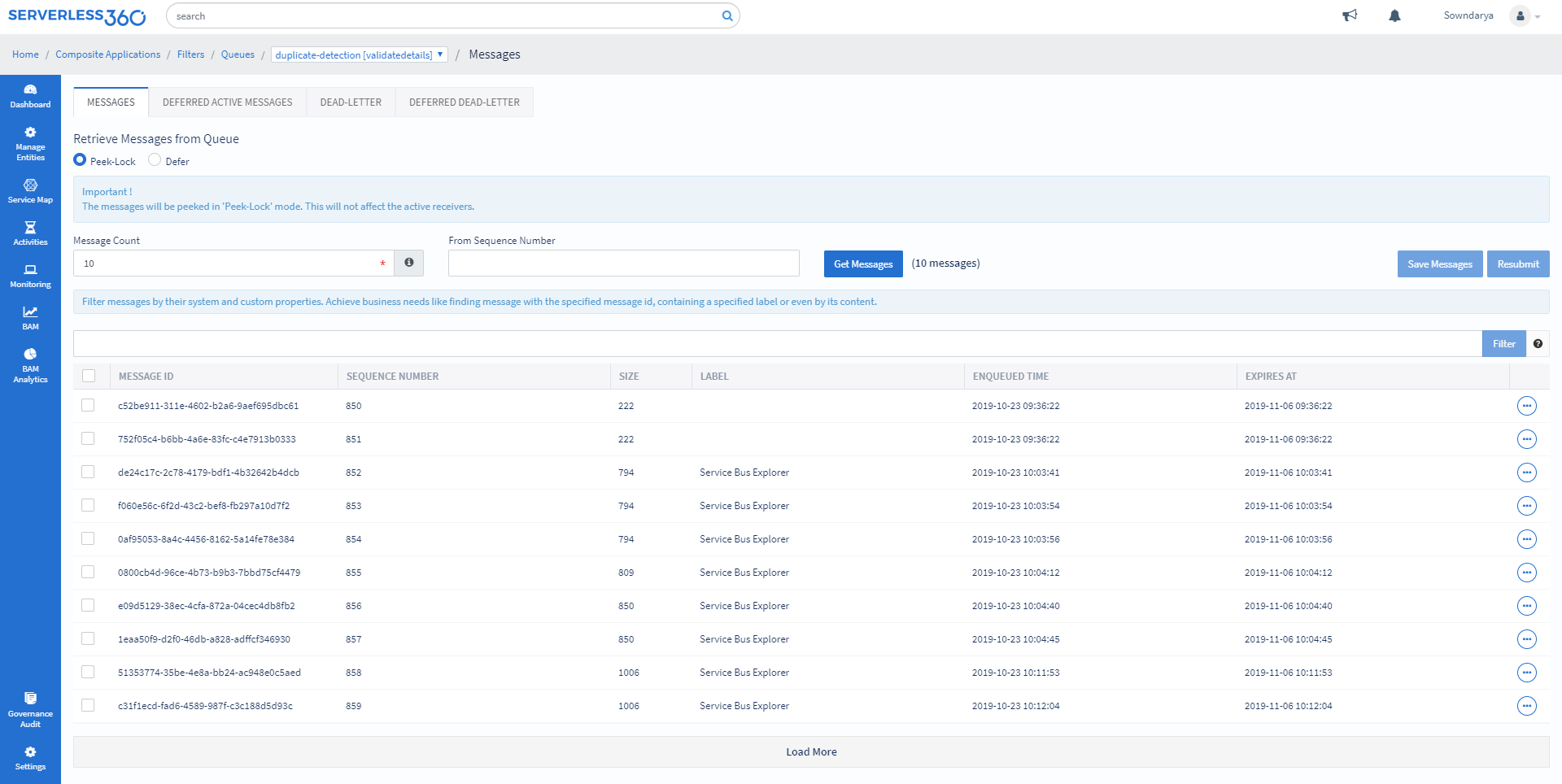 Let's Consider, 'n' number of messages in the service bus and the need is to find a message with a specific message id, if mess is typed in the filter bar IntelliSense will be provided to help building the query right.

Once the query is done, click Filter button to view the result as below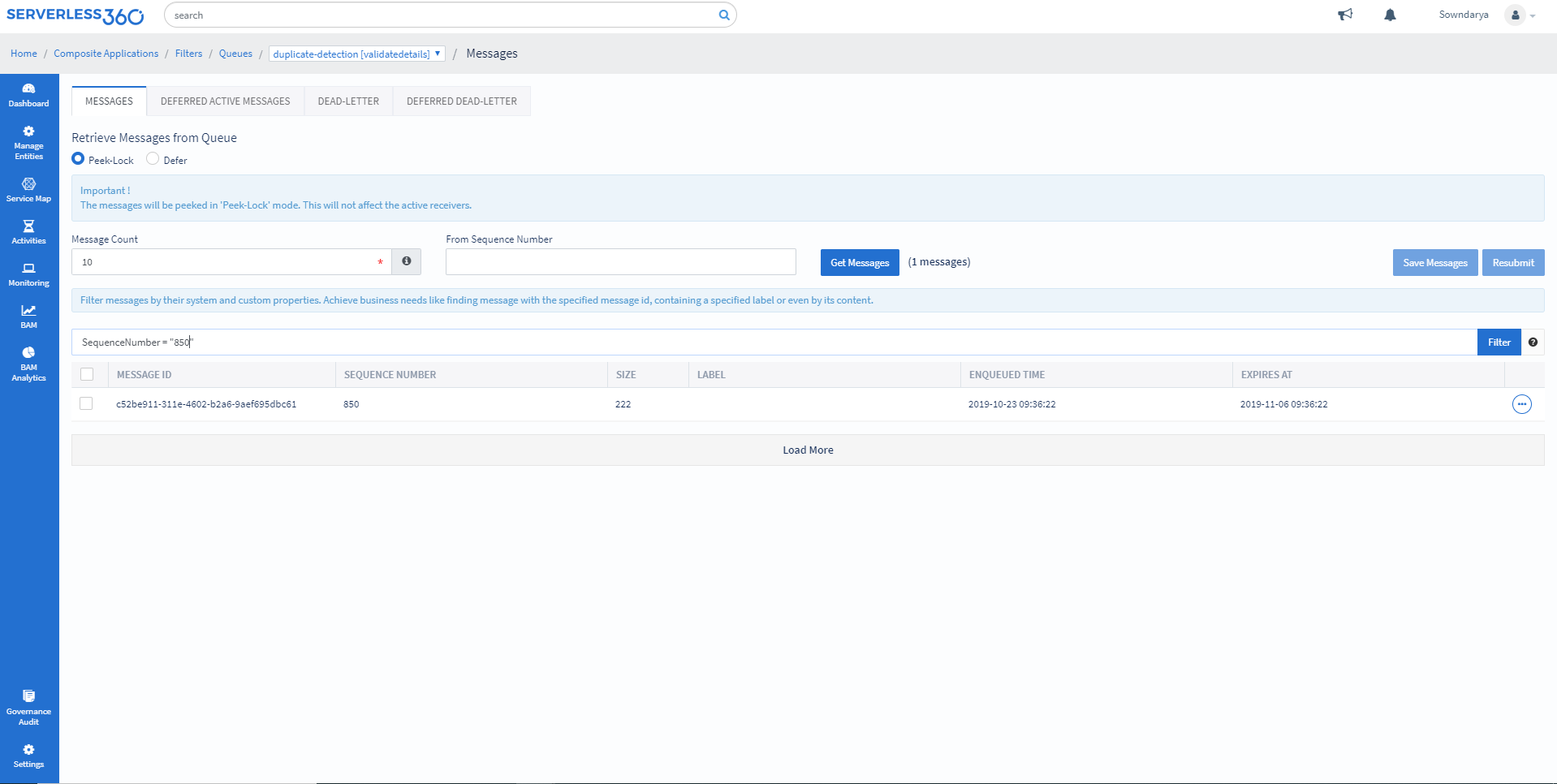 If a wrong query is entered, then it shows what went wrong in that query.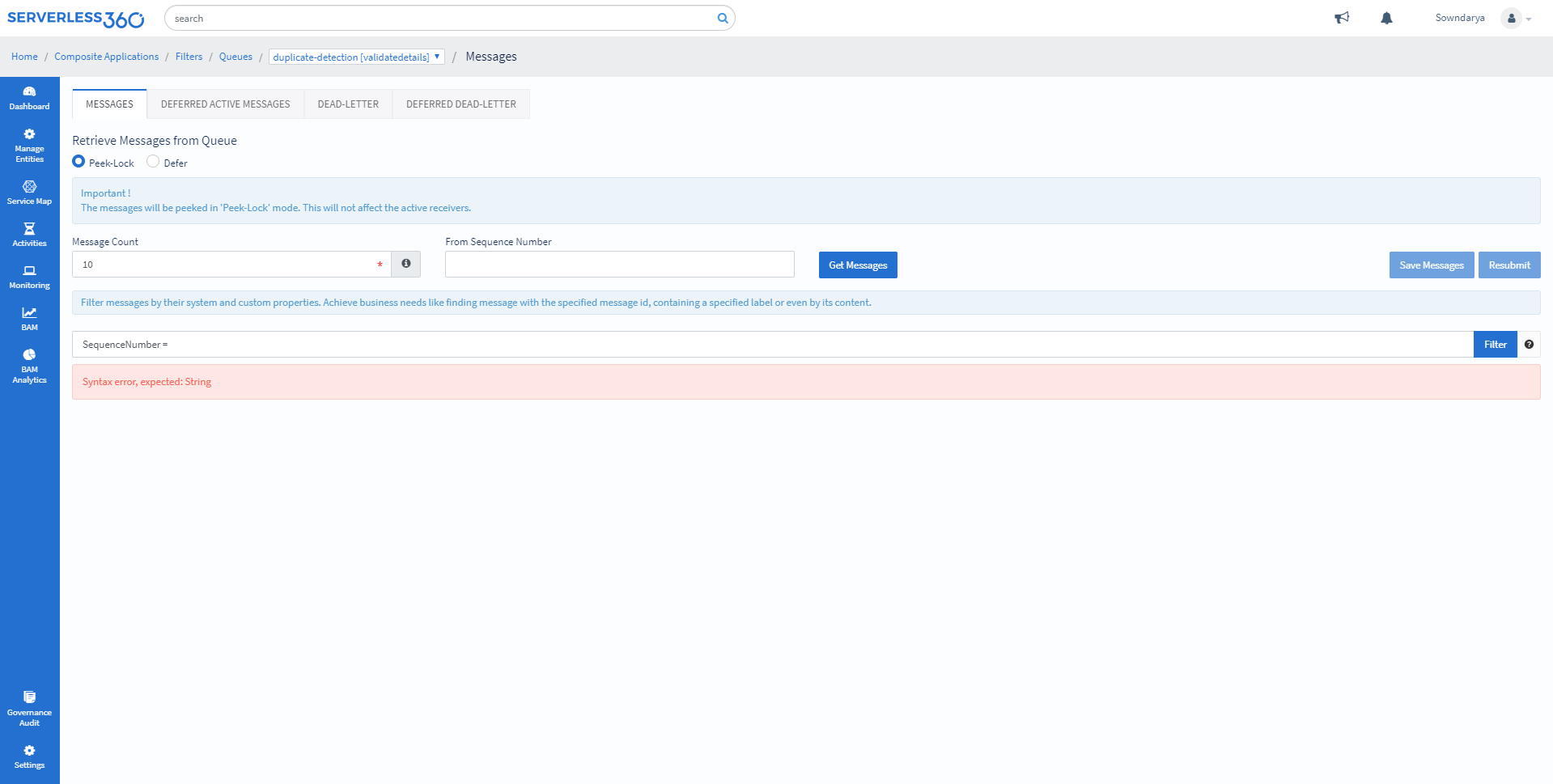 We'd love to hear your thoughts
---
Was this article helpful?
---
What's Next