Resubmitting Runs
25 Sep 2020

1 Minute to read
Resubmitting Runs
Updated on 25 Sep 2020

1 Minute to read
---
Share feedback
Thanks for sharing your feedback!
A Logic App run would fail due to failure in one of its actions and it occurs quite often in a business orchestration. Serverless360 already facilitates viewing the run history and accessing the details of the failed runs.
As a value add to enhance Logic Apps management, Serverless360 now brings in the capability to Resubmit the runs from the Run History.
Though run resubmission is possible in Azure portal, the challenge is lack of clarity in identifying the resubmitted runs. Serverless360 overcomes this challenge by adding a 'Resubmission of ' tag to those runs which are resubmitted either from Serverless360 or from Azure Portal.
Clicking the "Resubmission of " tag will fetch the details of the immediate parent run.
A tag 'Resubmitted' will be added to the actual parent run. Clicking the "Resubmitted" tag will fetch the list of child runs.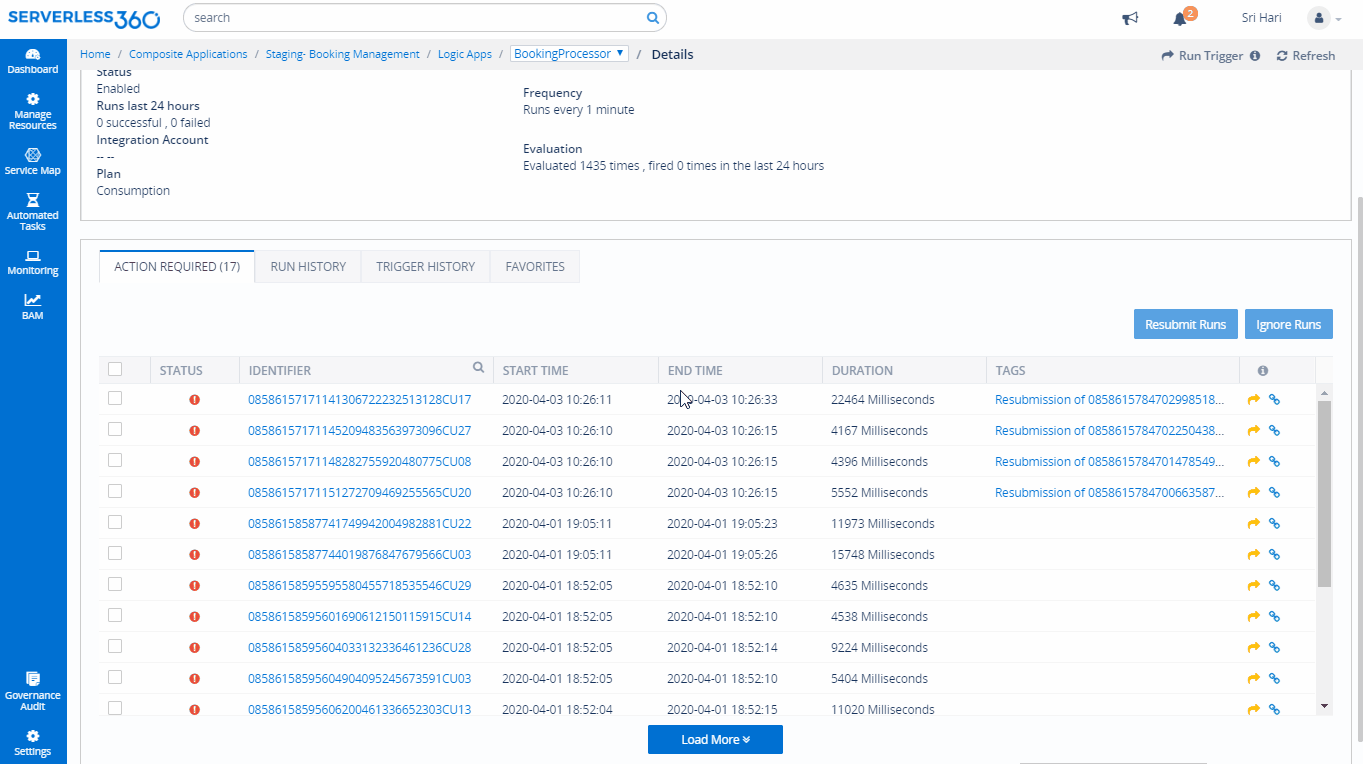 In addition to resubmitting the runs, a tag 'Ignore' can be associated with a run along with the description. This ignore tag is visible only in Serverless360, will not have any impact on the actual runs.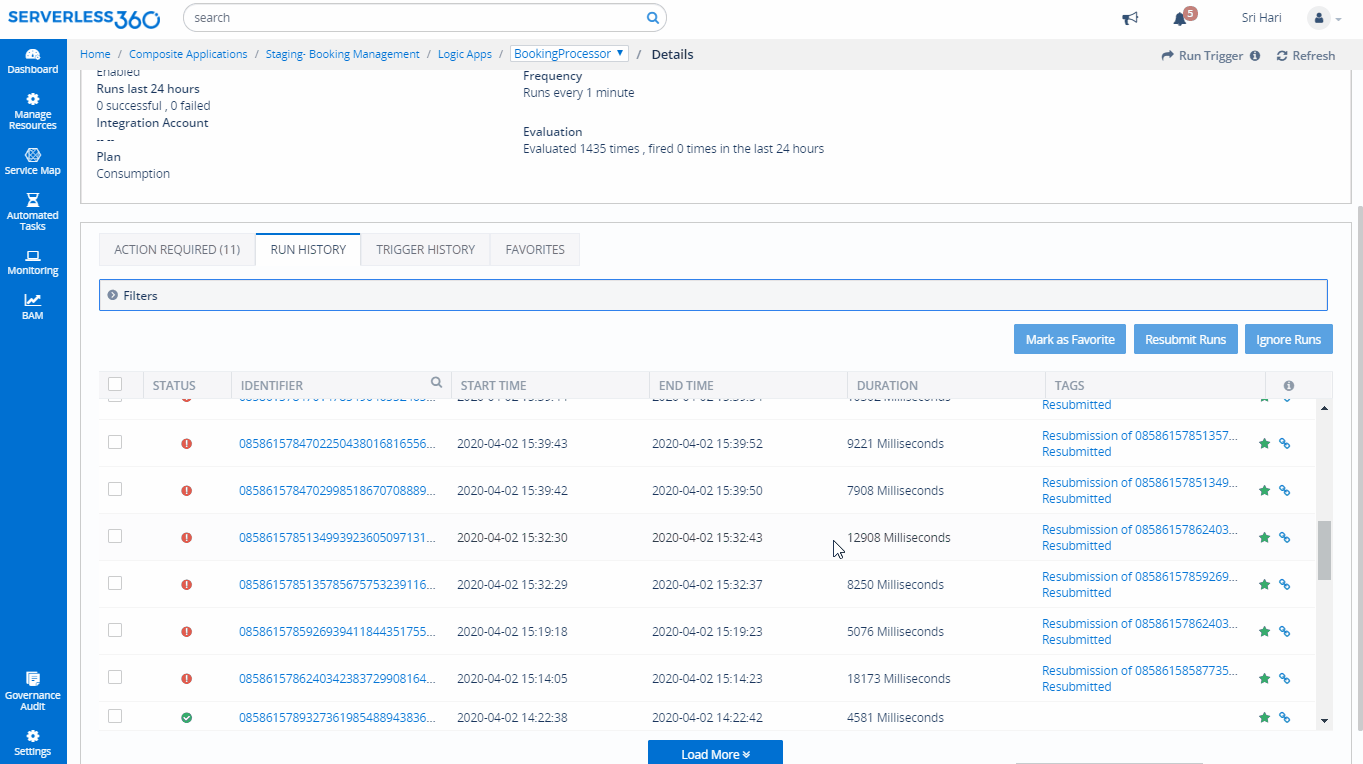 Serverless360 will not recognise the correlation between the actual and resubmitted runs, if a custom Correlation Id is used in the Workflow.
---
Was this article helpful?
---
What's Next