Introduction
Policies in Serverless360 allows users to manage policy and initiative definitions and facilitates generating documents regarding the Assignment compliance.
The Azure policy is a set of business rules described in JSON format known as policy definitions. Azure Policy evaluates resources in Azure by comparing the properties of the resources to the business rules. It helps to enforce organizational standards and to assess compliance. The use cases for Azure Policy include implementing governance for resource consistency, regulatory compliance, security, cost, and management.
Types of definition
Policy definition
Initiative definition
Policy definition
Creating and implementing a policy in Azure Policy begins with creating a policy definition. Each policy definition has conditions under which it's enforced and it has a defined effect that takes place if the conditions are met.
Initiative definition
An initiative definition is a collection of policy definitions that are customized towards achieving a single overarching goal. Initiative definitions simplify managing and assigning policy definitions by grouping a set of policies as one single item.
Permissions required
The Resource Policy Contributor role includes most of the Azure Policy operations. The Contributor role can't create or update definitions. If none of the built-in roles have the permissions required, create a custom role for your subscription(s).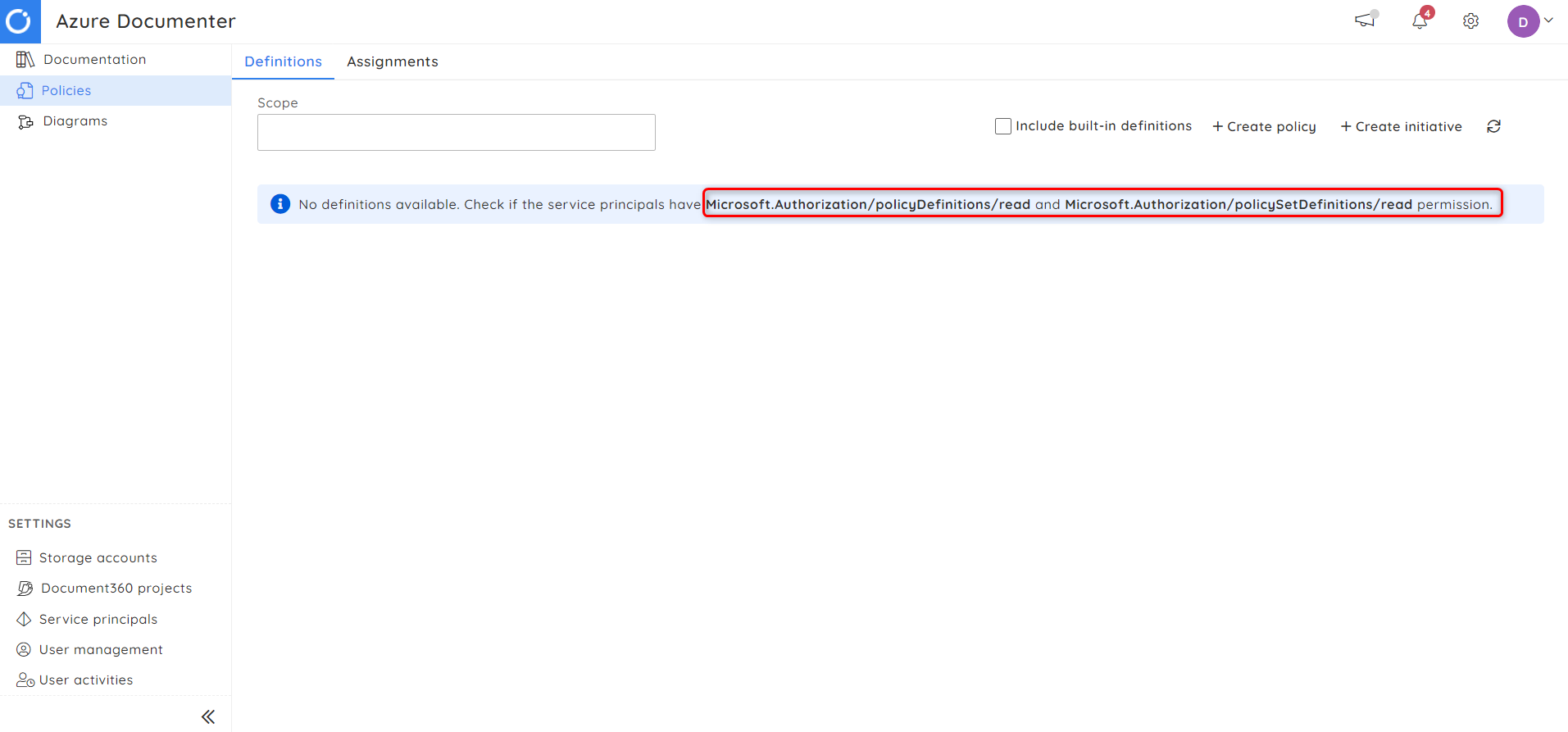 Note: The definitions and initiatives, will be readable to all roles over its scope.
---
Was this article helpful?
---
What's Next