What is Azure Documenter?
02 Aug 2023

1 Minute to read
What is Azure Documenter?
Updated on 02 Aug 2023

1 Minute to read
---
Share feedback
Thanks for sharing your feedback!
Introduction
Azure Documenter in Serverless360 allows users to create technical documentation on their Azure subscriptions.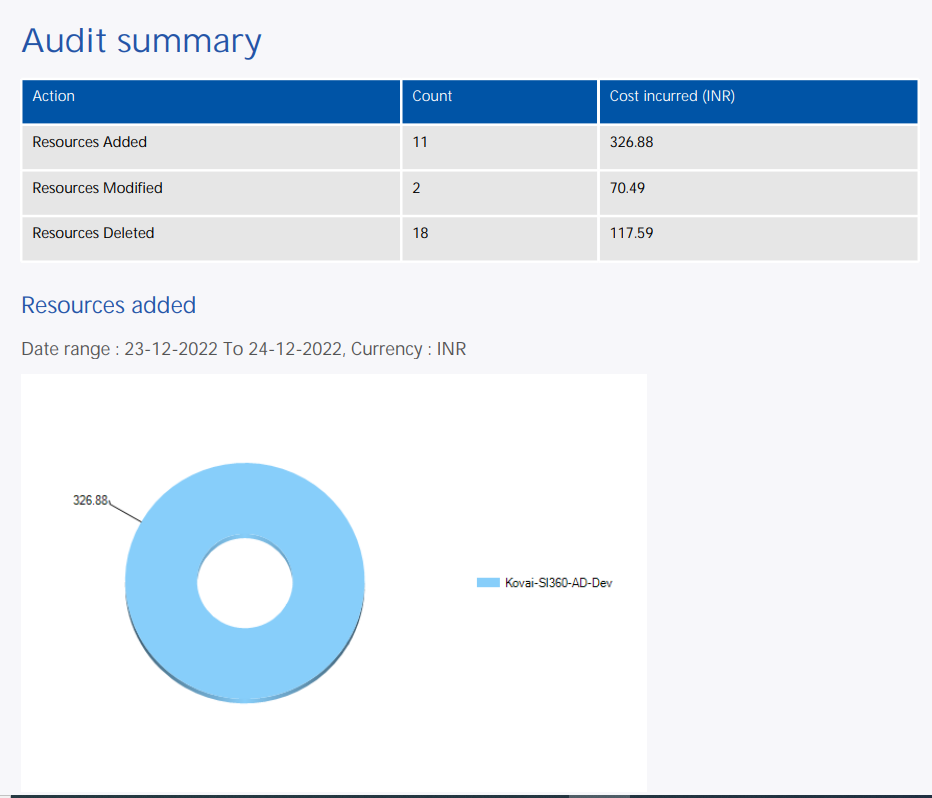 Document types
Azure Documenter allows the generation of different document types, each covering a different use case.
Executive Summary - Provides a summary of Resource Groups, Resource types, Locations across which the resources are distributed, and Billing Summary over a documentation period with security assessment details.
Details on Resources - Provides in-depth information about each of the resource and a summary of resources grouped by Resource Types, Resource Groups, and Location.
Details on Billing - Provides a tabular and graphical representation of cost incurred Resource wise, Resource type-wise, location-wise, and, Resource group-wise. It also provides a split-up of costs consumed at the individual resource level.
Compliance & Evaluation - Evaluates subscription(s) or resources and provides a detailed report on policy definitions.
Cost Comparison - Provides cost comparison between two different date ranges at the subscription level.
Resource Auditing- Provides information on all the activities happened across the resources in the selected subscription(s).
User Access Details- Provides the details about the users in an Active Directory and their roles at subscription, resource group, and resource levels.
---
Was this article helpful?
---
What's Next