Architecture Diagram
Azure Documenter includes Diagrams section, which enables users to create architectural diagrams that represent a business orchestration with the resources in their Azure subscriptions.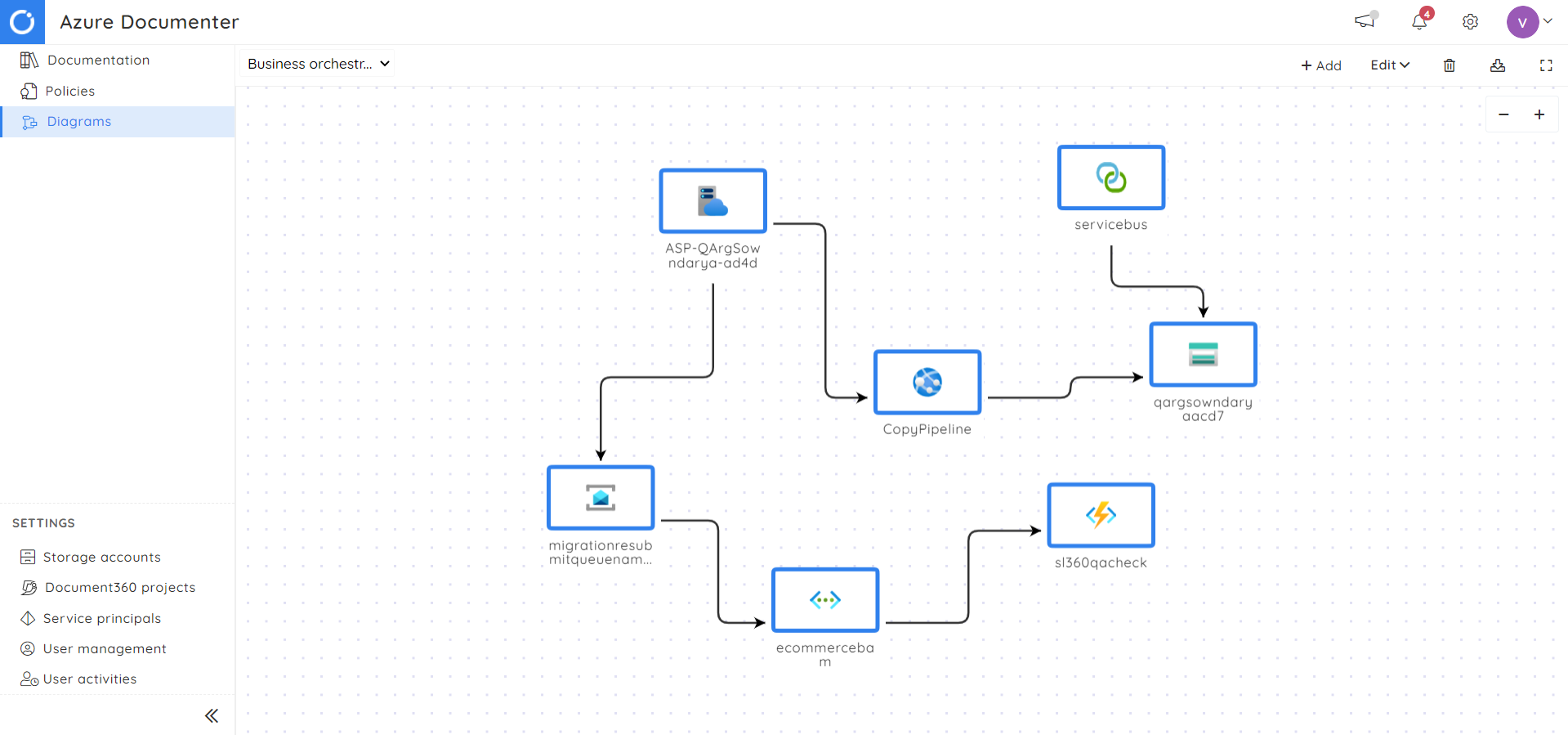 The highlighting factor of Diagrams is to choose resources from multiple subscriptions and associate it to form a business architecture.
The diagrams that users create helps them in providing a clear view of why the resources are available in their Azure subscriptions, insights of the business orchestrations for which the resources are being used.
Multiple Diagrams
Diagrams allow users to create numerous architectures, visualizing distinct resource sets utilised by multiple business orchestrations.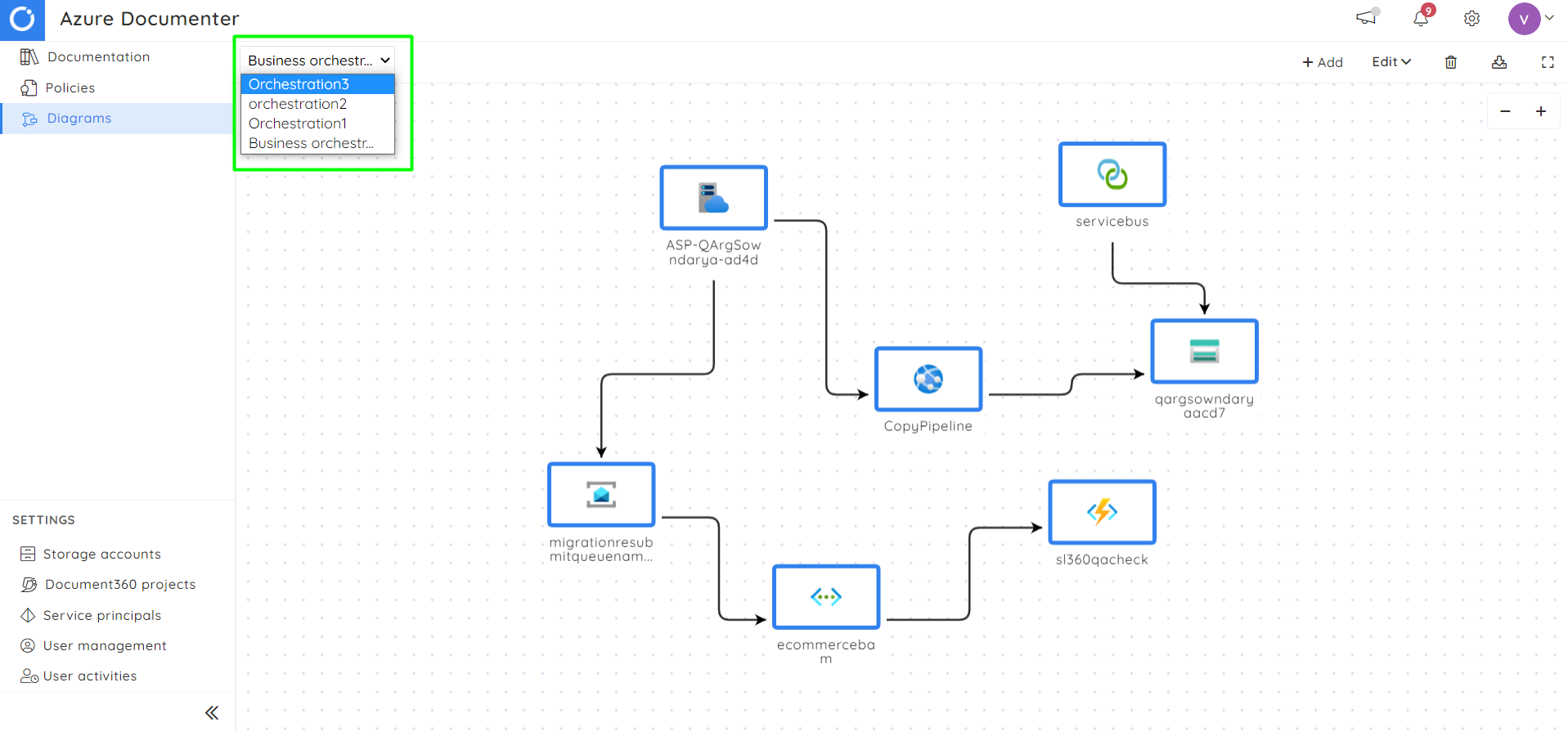 Resource Status
The resource icon appears as Red for the following two conditions:
When a resource is not available in the selected Azure subscription.
When a Service Principal is removed from Azure Documenter using which the resource was connected in a diagram.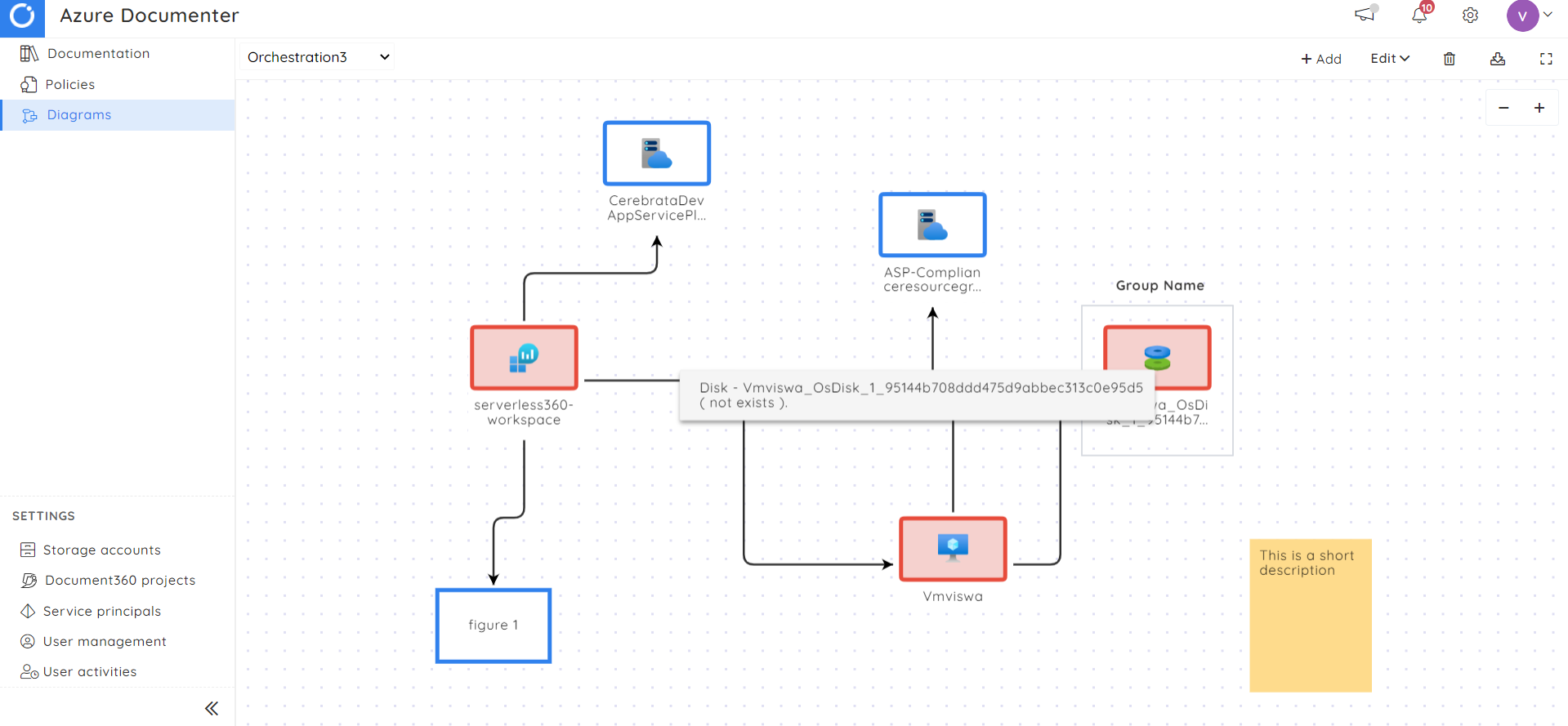 Toolbar
Diagrams has a refreshing toolbar with a variety of shapes available to use in a diagram, and Notes for adding key points to the diagram.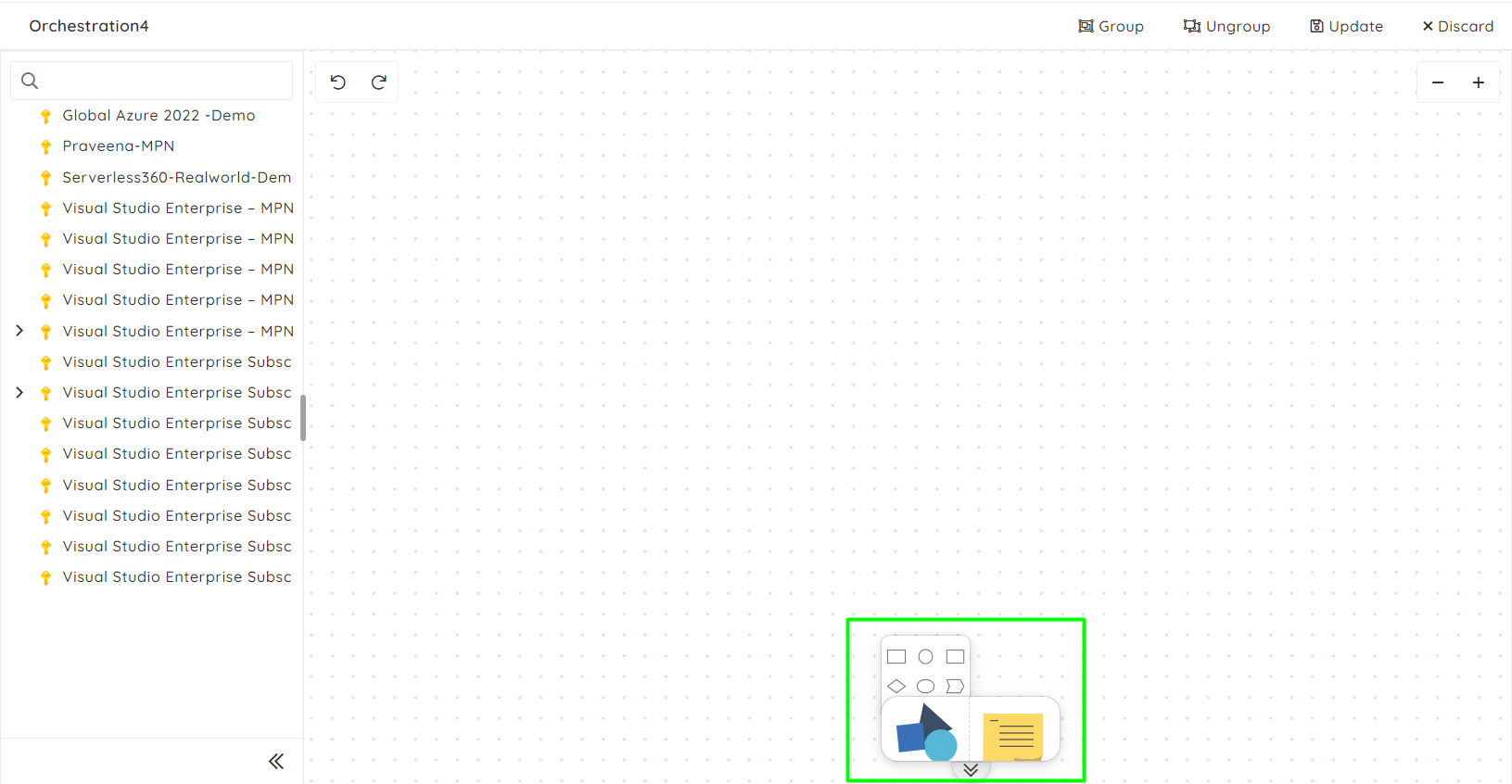 ---
Was this article helpful?
---
What's Next