What is a Service Principal?
02 Aug 2023

1 Minute to read
What is a Service Principal?
Updated on 02 Aug 2023

1 Minute to read
---
Share feedback
Thanks for sharing your feedback!
Introduction
Service Principal is an application within Azure Active Directory, which is authorized to access Azure Subscription or Resource Groups or Resources in Azure.
Serverless360 uses authentication tokens of the Service Principal to manage the resources.
Azure Documenter is one of the core features of Serverless360. It uses Service Principal configured from user's Azure Active directory to access the Azure Subscription.
Client secret expiry
It was previously difficult to keep track of the expiry date of a user's client secret configured through the Azure portal.

Serverless360 now allows customers to configure the same date as the Azure portal in order to notify users 7 days before the expiration date to change the Client secret prior.

Users can change the Client secret expiry date when adding or editing a Service Principal.
Add a Service Principal
Users can add a Service Principal to Azure Documenter at any time from the Service principals section to generate an Azure document containing all the information provided.

Azure Documenter automatically retrieves the list of Subscriptions associated with the configured Service Principal and allows the user to choose while generating an Azure document.

By clicking the Add button, users can enter all the required Service Principal information. Once the validation is successful, click the Next button, choose the subscription(s) along with the document configuration for which you want the document to be generated, and press the Save button to add the service principal successfully.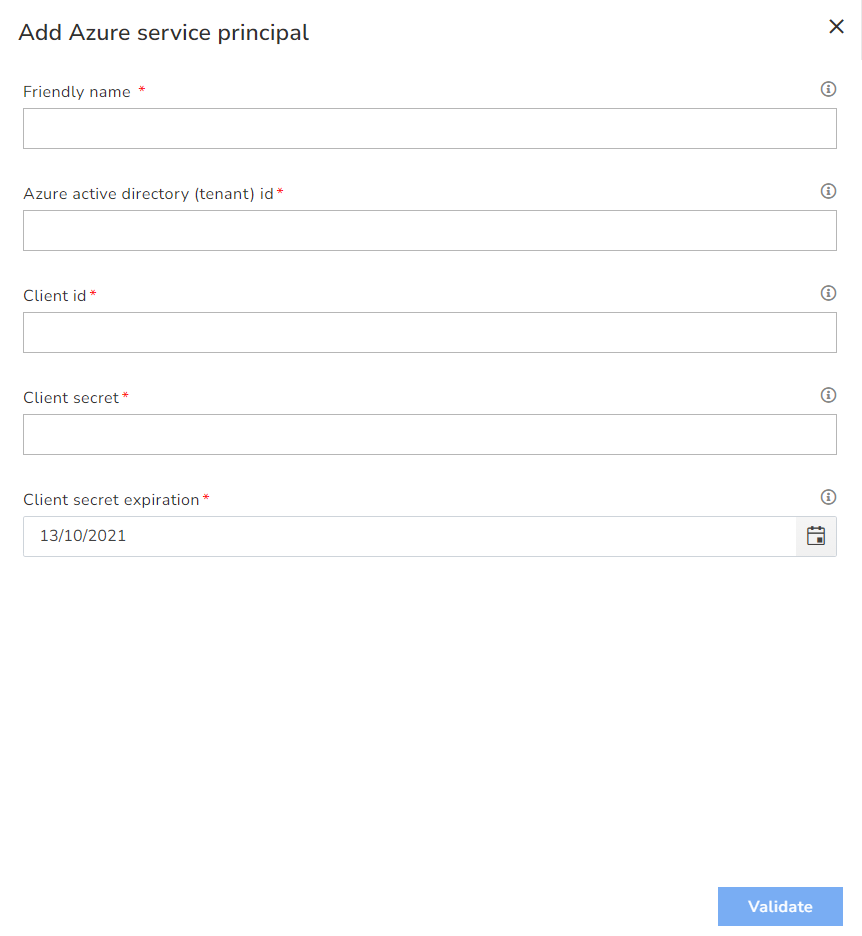 Edit a Service Principal
Users can change only the Client secret and Client secret expiration date by clicking the Edit icon in any of the associated Service Principals.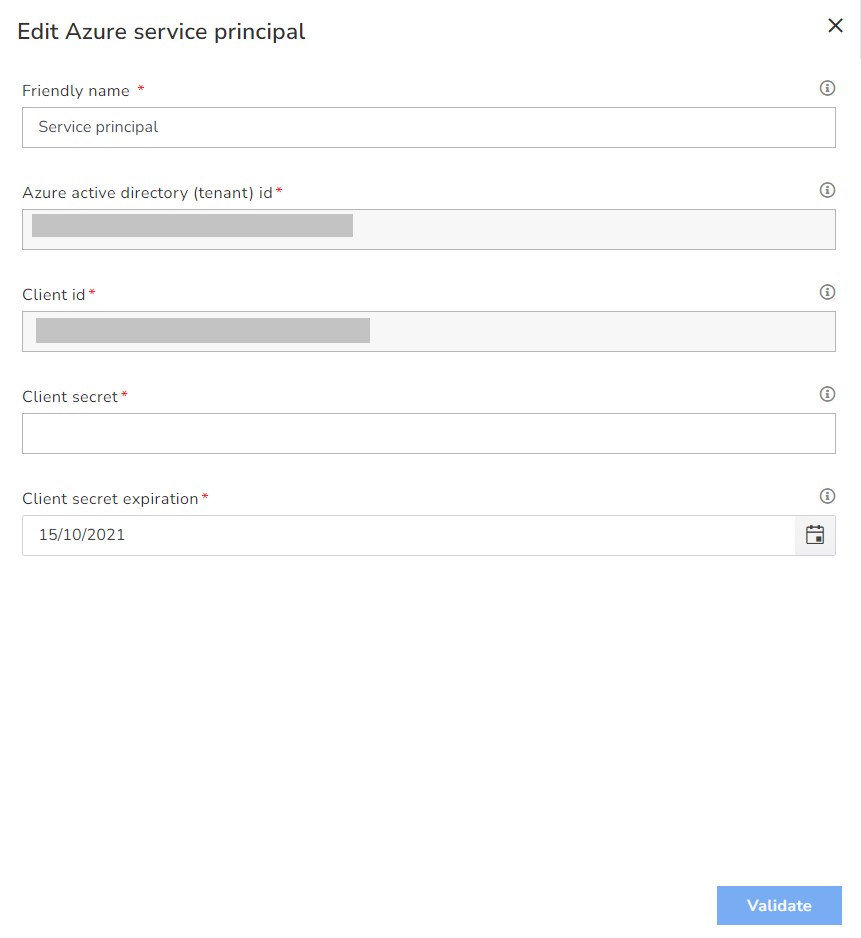 Delete a Service Principal
It is possible to delete the service principals by using the Delete icon.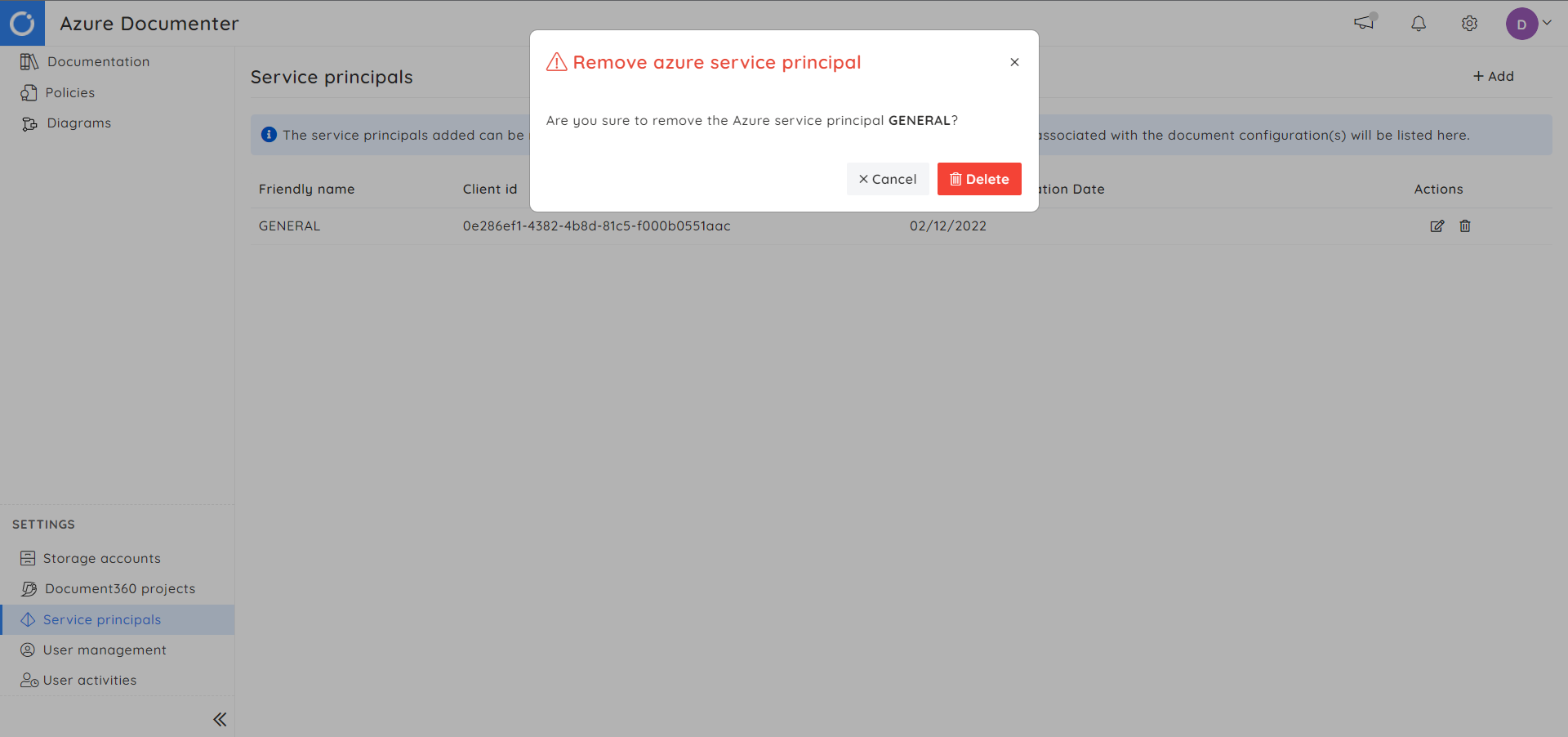 Service Principal accessibility
Azure subscription for which the documentation is generated should always have reader access to a Service Principal object in the user's Active Directory.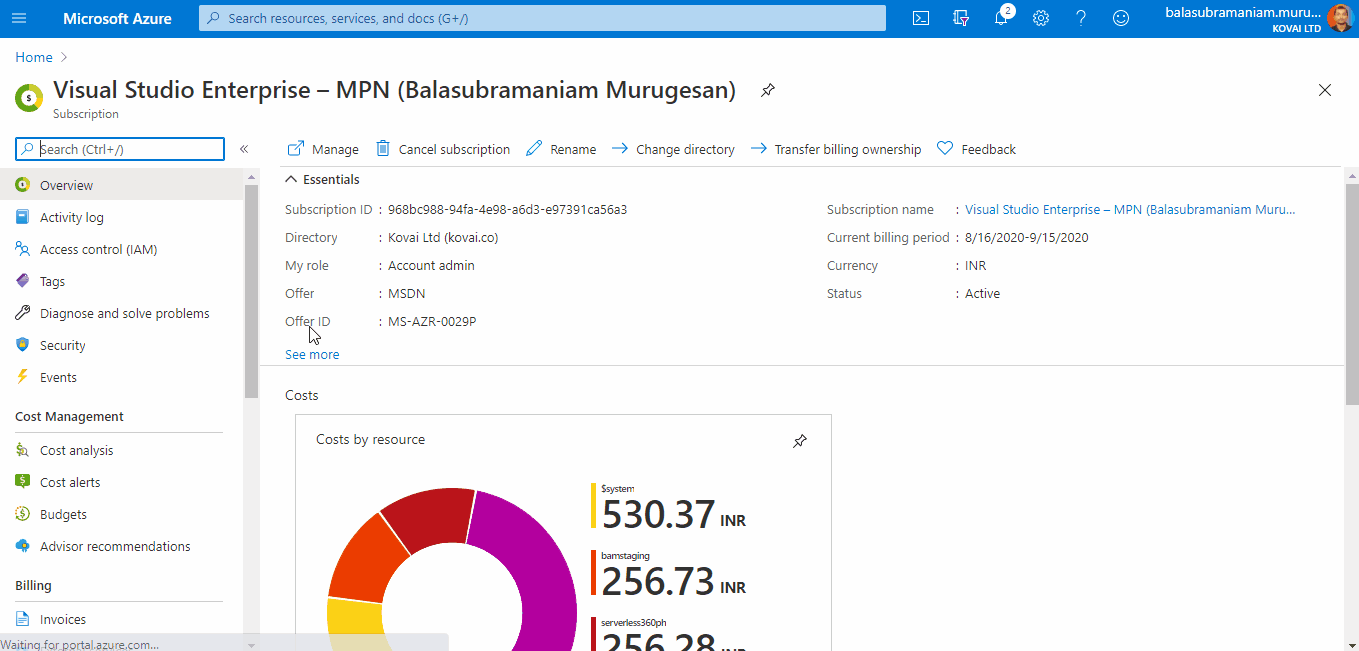 Learn how to authorize Service Principal for Azure subscription and configure it with Azure Documenter by clicking here.
---
Was this article helpful?
---
What's Next