Introduction
Automated Tasks run history can be tracked in the Task history tab next to the Configuration tab.
Task history
This section consists of records holding columns:
Configuration name
Task type
Azure Resource name
Task status
Completed date and time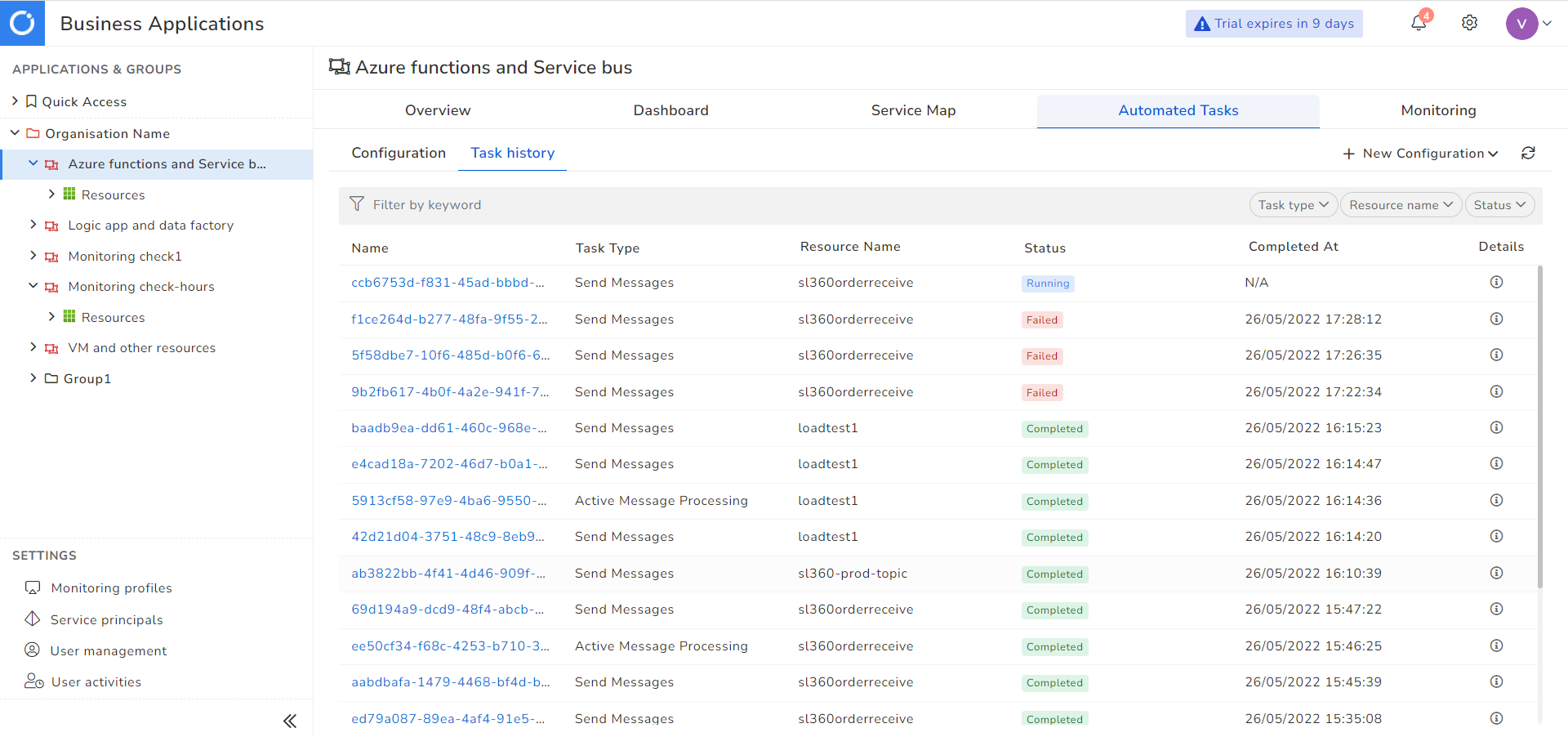 Configuration name
Configuration name is the name of the configuration. This is the most recent name of the configuration, which means that if the task was run with a configuration name and then the name of the configuration was changed, the updated name will be visible in Task History as well.

Clicking on the name will open the latest configuration, which is the same as hitting the Edit option on the context menu of the configuration in the Configuration tab.
Task type
Task type specifies the type of the configuration, specific to each configuration under each resource.
Resource name
Azure Resource name is the name of the resource associated with the Business Application, which is configured in the Automated task.
Task Status
Task Status shows the current status of the Automated task.
Following are the available status:
Created
Running
Cancellation Requested
Cancelled
Completed
Failed
Completed At
Completed Date and Time shows the task completion date , and, time, applicable for Cancelled, Completed and Failed tasks.
Completed At will be denoted as Not Applicable for the tasks created via scheduling of manage operations.
Details
Details such as Expected to Run At for a task with Created status, Started At for a task with Completed, Cancelled, or Failed status, and Failure reason for a task with Failed status can be found in the Details option.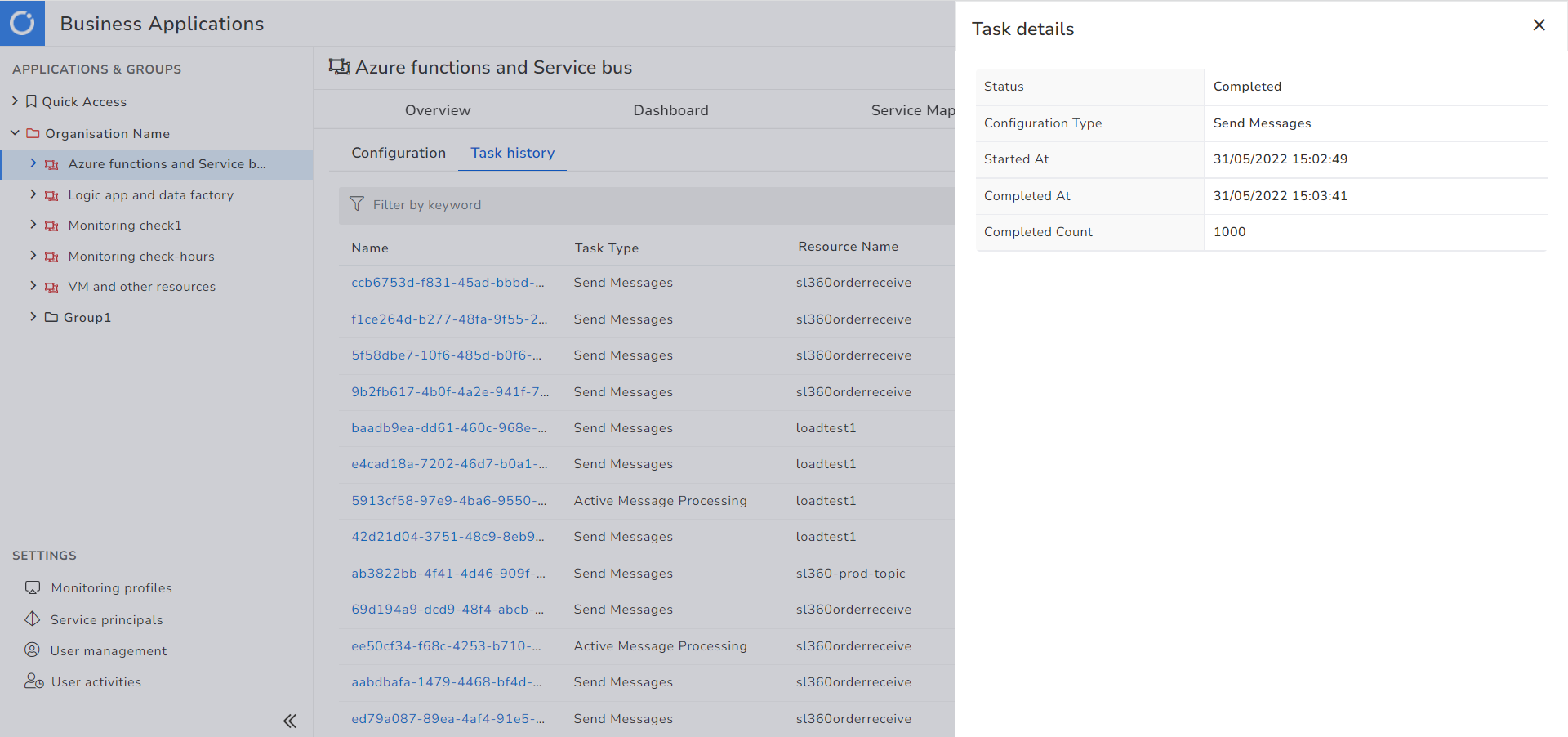 A task with a Running status can be cancelled anytime by clicking the Details option and hitting Cancel.
---
Was this article helpful?
---
What's Next