Many enterprises use Storage Queues to communicate between different services. As a part of integrating the services together, it is important to ensure that the message flow across the services is healthy. Serverless360 provides a capability to automate the process of deleting messages from Storage Queues.
Business Scenario
Consider a scenario where Storage Queue recieves messages continously, over a period of time the number of messages in the queue increases drastically reaching size upto 80GB. Now there are two requirements
Clear the piled up messages
Perform purge messages once a day or once week to avoid large piling up of messages.
Performing both these operations manually is a tedious and time consuming process. In such scenario Serverless360 activities comes to the rescue. Both the above mentioned tasks can be done at ease with Serverless360.
Purge Messages from Storage Queue
Inline Purge Message activity can be triggered from the context menu beside the Storage Queue associated within a Composite Application.
Purge message activity offers the following configuration options:
Purge the messages enqueued before or at a specific time
Purge specific number of messages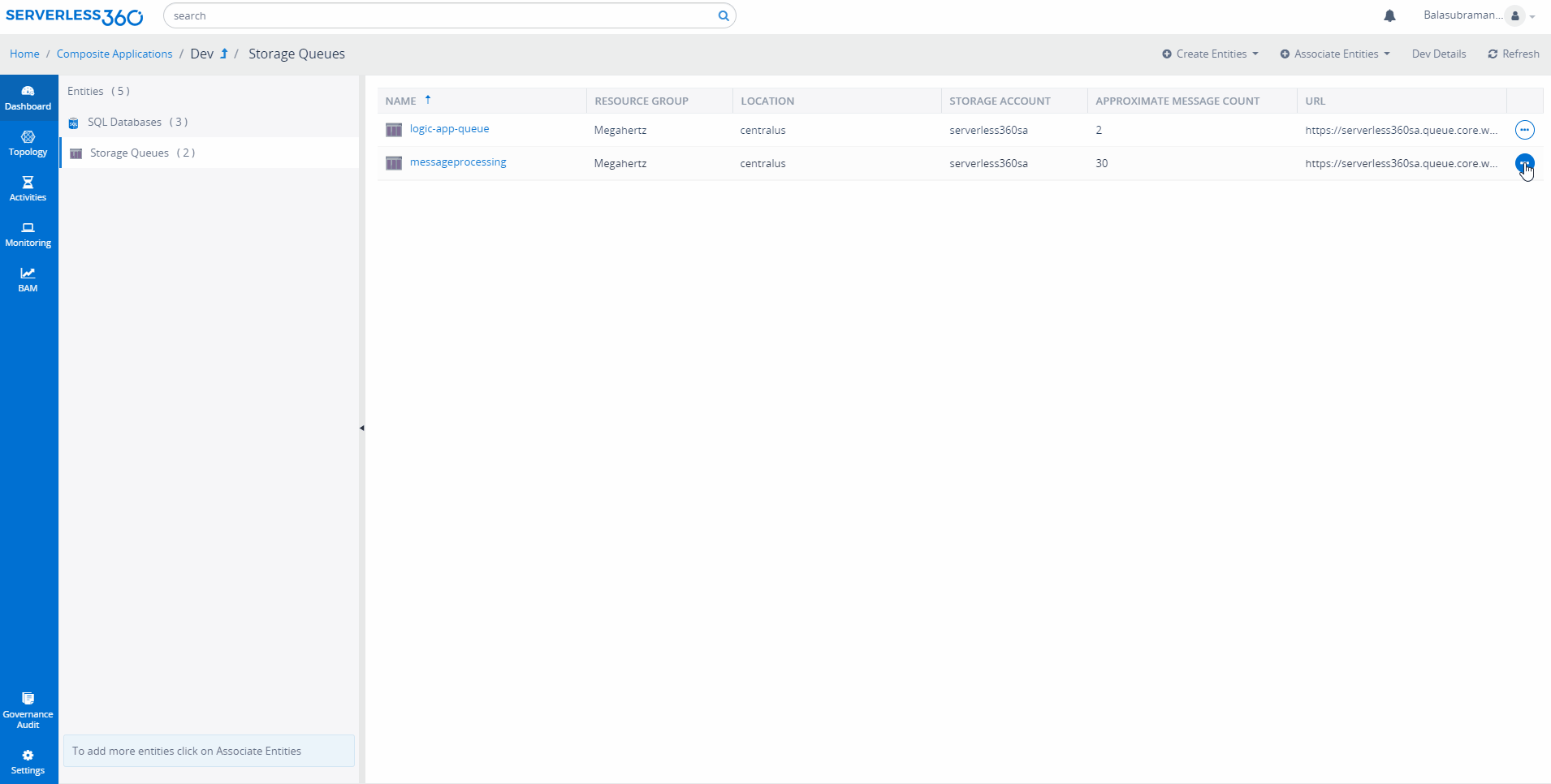 Storage Queue Message Processing Activities
Managing messages can be achieved at ease using Serverless360 Storage Queue Messaging Activities.
The operation that can be performed on the Storage Queue Messages under activities is
1. Delete – messages in the selected Storage Queue will be deleted.
The following configurations will let the action to be performed only on the selected messages.
Message count - The number of messages to be processed.

Message Enqueued At or Before - Only those messages enqueued at or before the specified time will be processed on enabling the Message Enqueued At or Before option.
Below is the illustration on creating an Activity to delete the messages: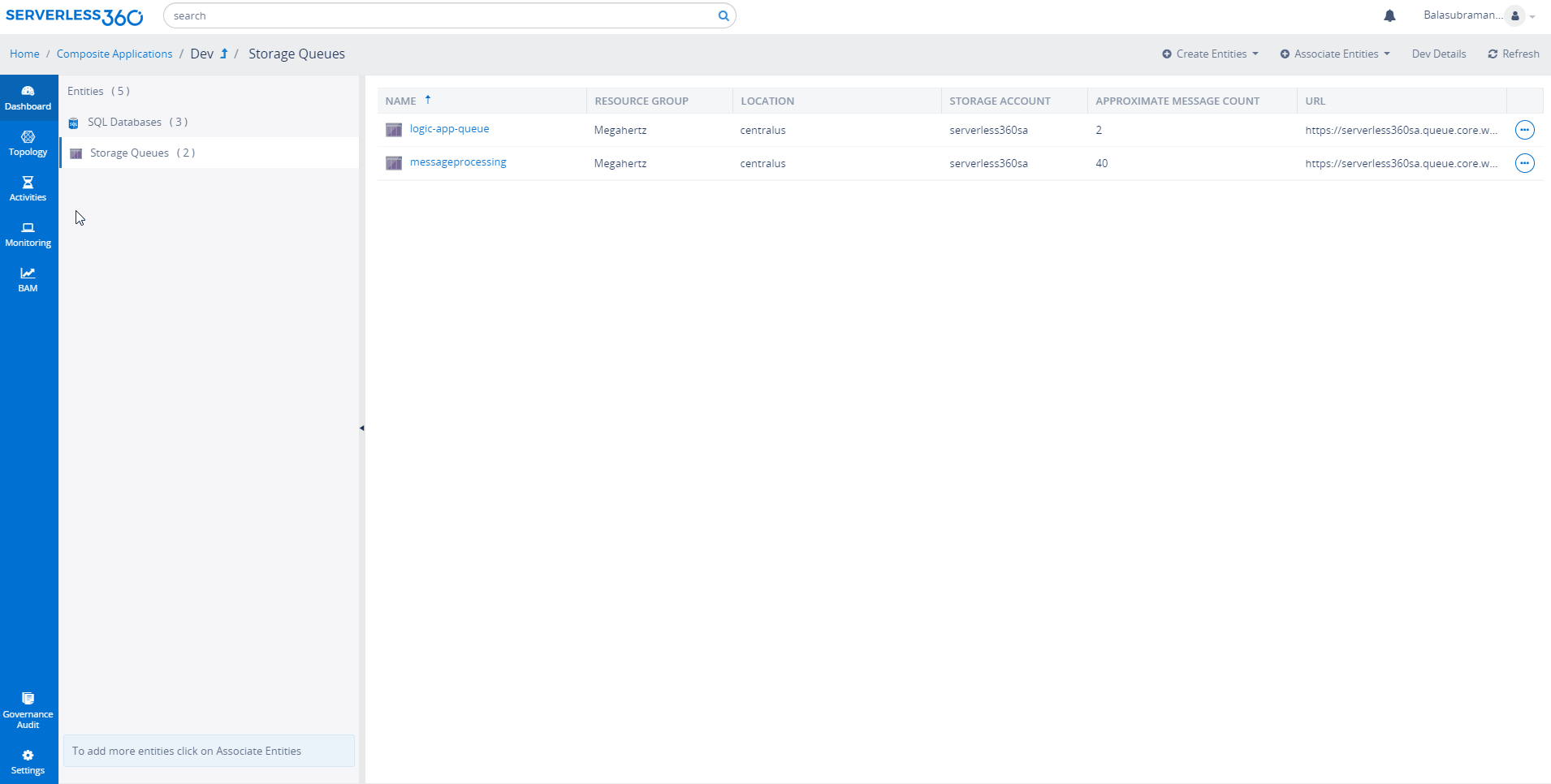 Scheduling the activities
The activities can be scheduled with following options:
Initiate immediately after save
Start time (from when the activity should be initiated)
Selected days on which the activity should be performed
Select the hours of the days when the Activity should be performed
Restriction on recurrence either by the number of occurrences completed or by end date.
In on-premise Serverless360 installation,
Ensure the Serverless360 background Services is running, for this feature to work as expected.
We'd love to hear your thoughts
Was this article helpful?
---