Serverless360 now extends its monitoring capabilities to Storage Accounts. It is possible to monitor Storage Files, Storage Blobs and Storage Queues in a Status or Threshold monitor. Below is the list of properties on which these enitites can be monitored.
| Entity Type | Properties those can be monitored |
| --- | --- |
| Storage Blob | Lease State, Blob Count, Blob Size (Bytes), Block Blob Count, Block Blob Size(Bytes),Page Blob Count, Page Blob Size(Bytes), Append Blob Count, Append Blob Size(Bytes) |
| Storage File | Usage(Bytes) |
| Storage Queue | Approximate Message Count |
Below is an illustration to guide on associating a Storage Blob to a Status monitor. Similarly Storage Blob can be monitored against same set of properties in a Threshold monitor too. Same would be procedure to monitor Storage Queues and Storage Files.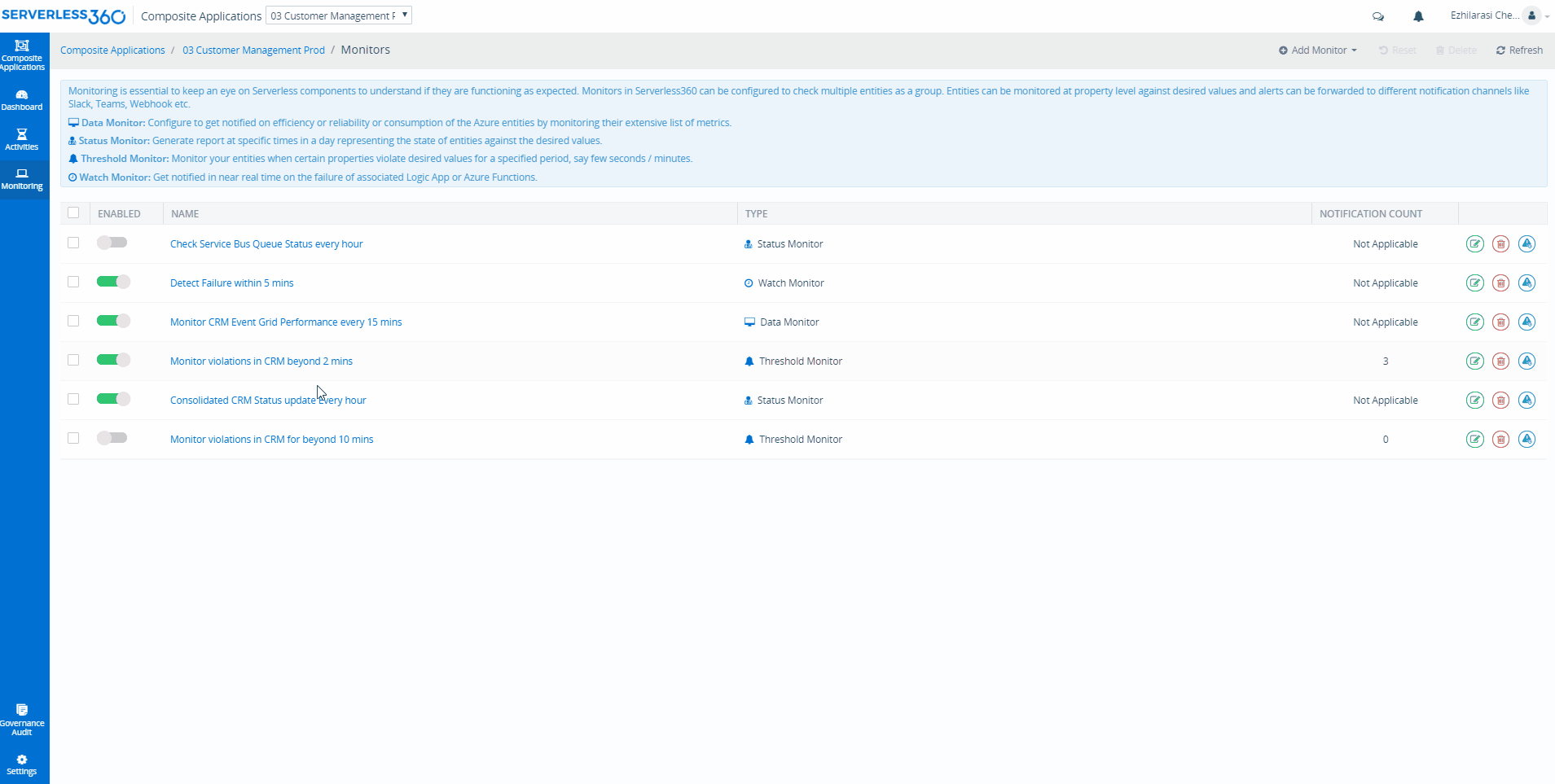 Below is a sample report of a Status Monitor on Storage Blob.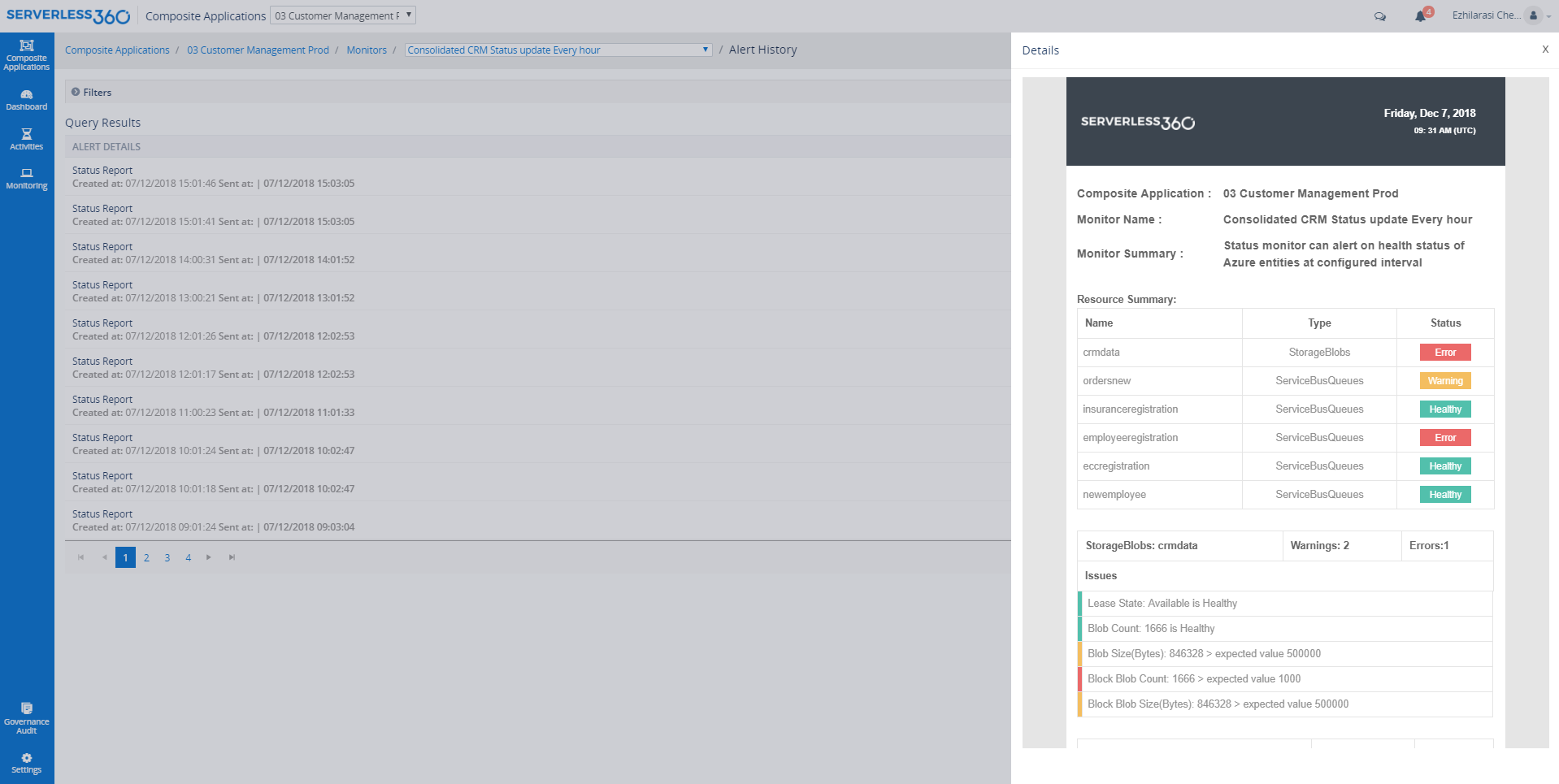 We'd love to hear your thoughts
Was this article helpful?
---