Service Principal Management
---
Introduction
The first step in getting started with Cost Analyzer in Serverless360 is to add a Service Principal with reader access.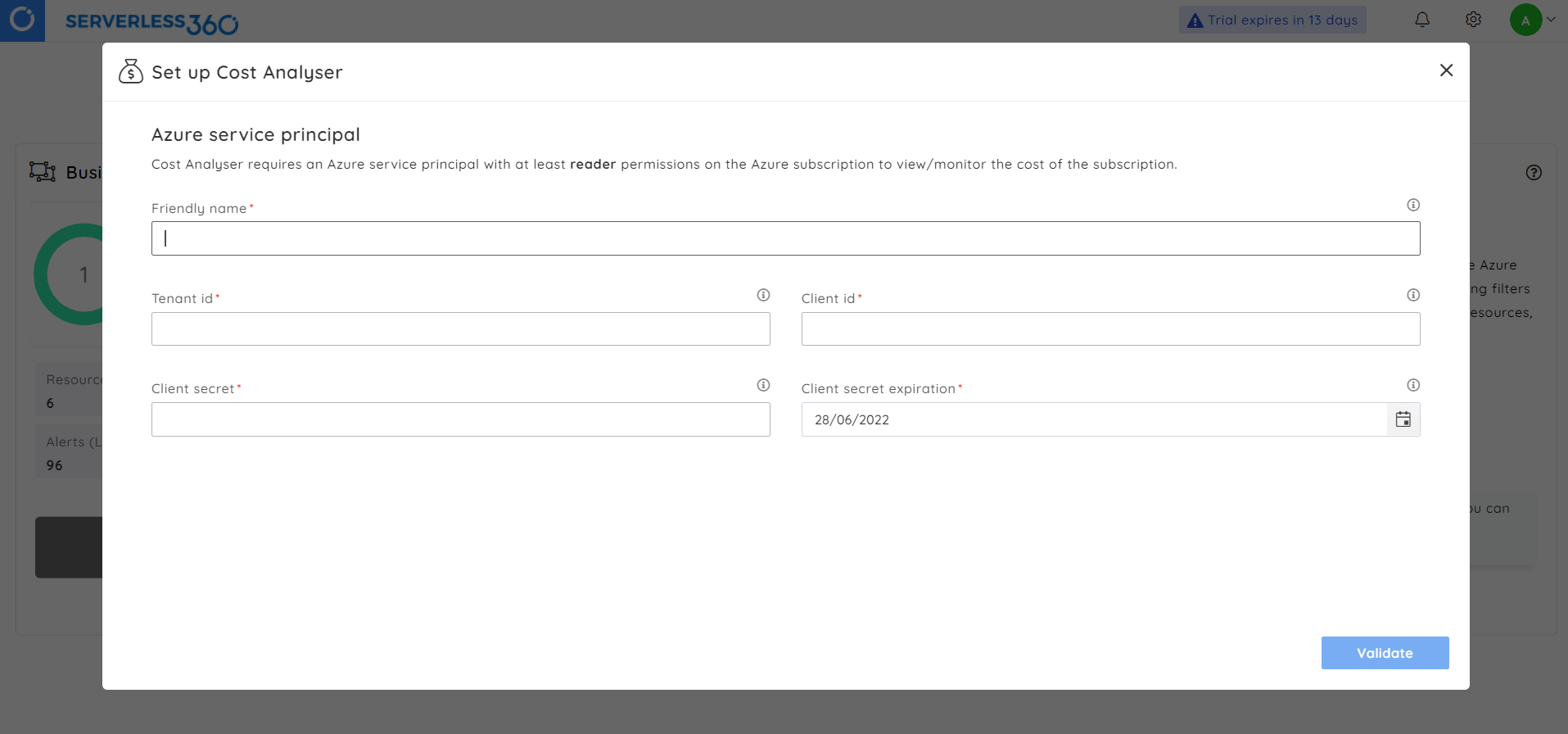 Service Principal is an application within Azure Active Directory, which is authorized to access resources in Azure Stack.
Serverless360 uses the authentication tokens of the Service Principal to manage the resources.
Client secret expiry
Serverless360 allows users to configure the same date as the Azure portal to notify users 7 days before the expiration date to change the Client secret.

Users can change the Client secret expiry date when adding or editing a Service Principal during Service Principal management.
Adding a Service Principal
Users can add a Service Principal at any time by using the Explorer View to navigate to the Service principals section and clicking the Add button.

Provide the necessary Subscription details such as Tenant id, Client id, and Client secret expiration date.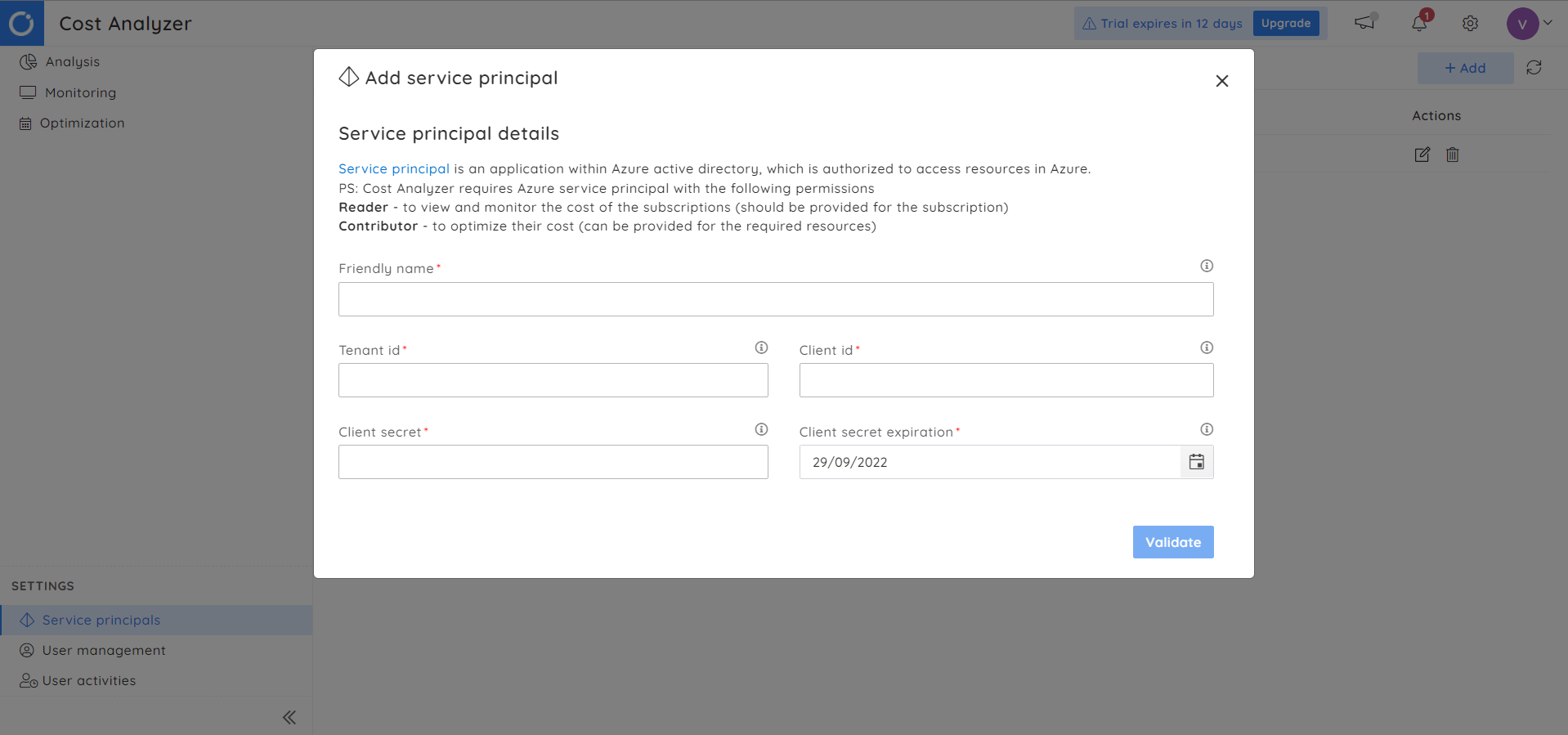 A Friendly name helps to easily identify the Service Principal from Serverless360 if many Service Principals are added.
Updating a Service Principal
The added Service Principals can be updated by navigating to the Service principals section and editing the respective Service Principal with the help of Edit icon.

The Service Principal name, Client secret value, and Client secret expiry can be updated.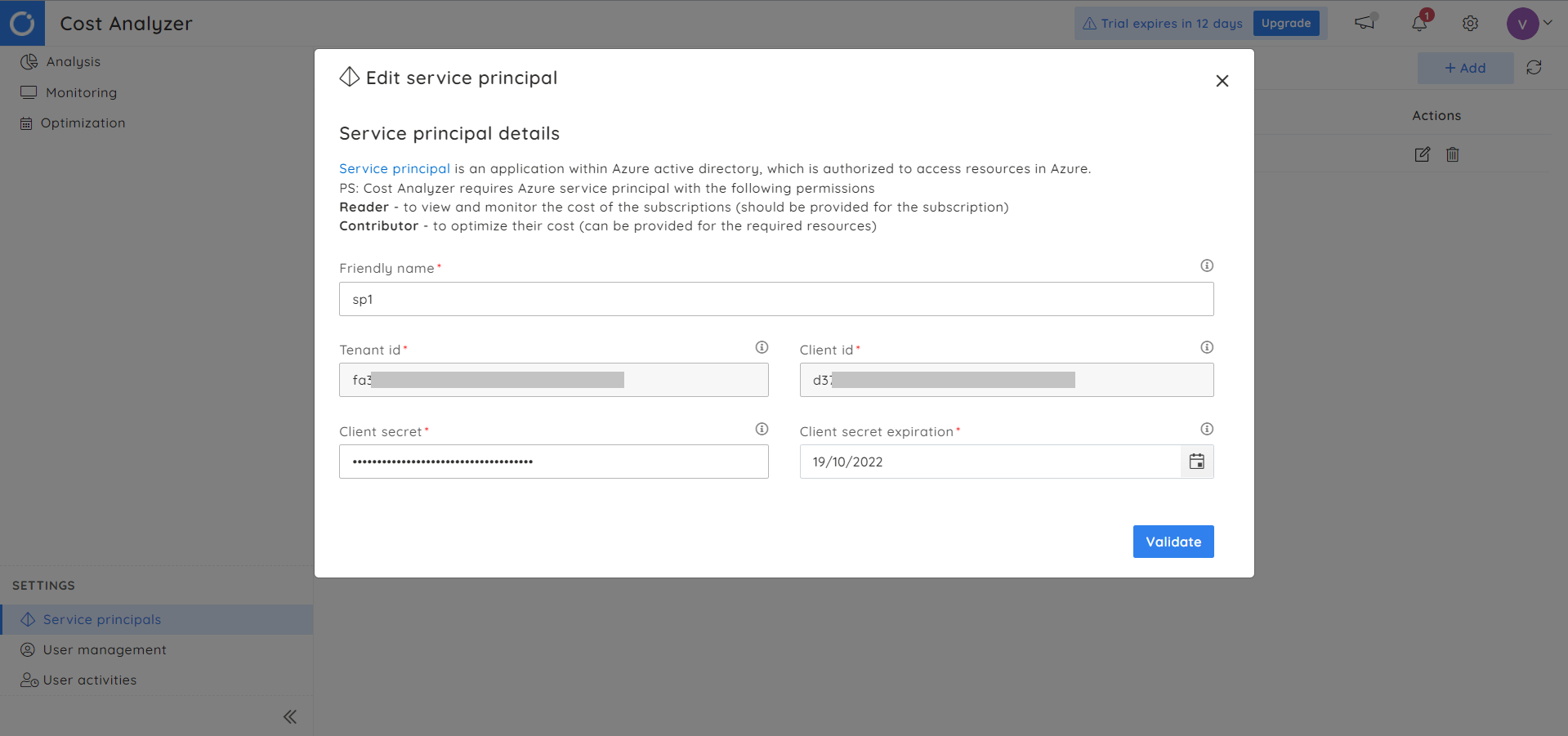 Removing a Service Principal
The added Service Principal can be removed with the help of the Delete icon available next to it in the Service principals section. Removing the Service Principal will remove the subscriptions having access to it in the Analysis Views.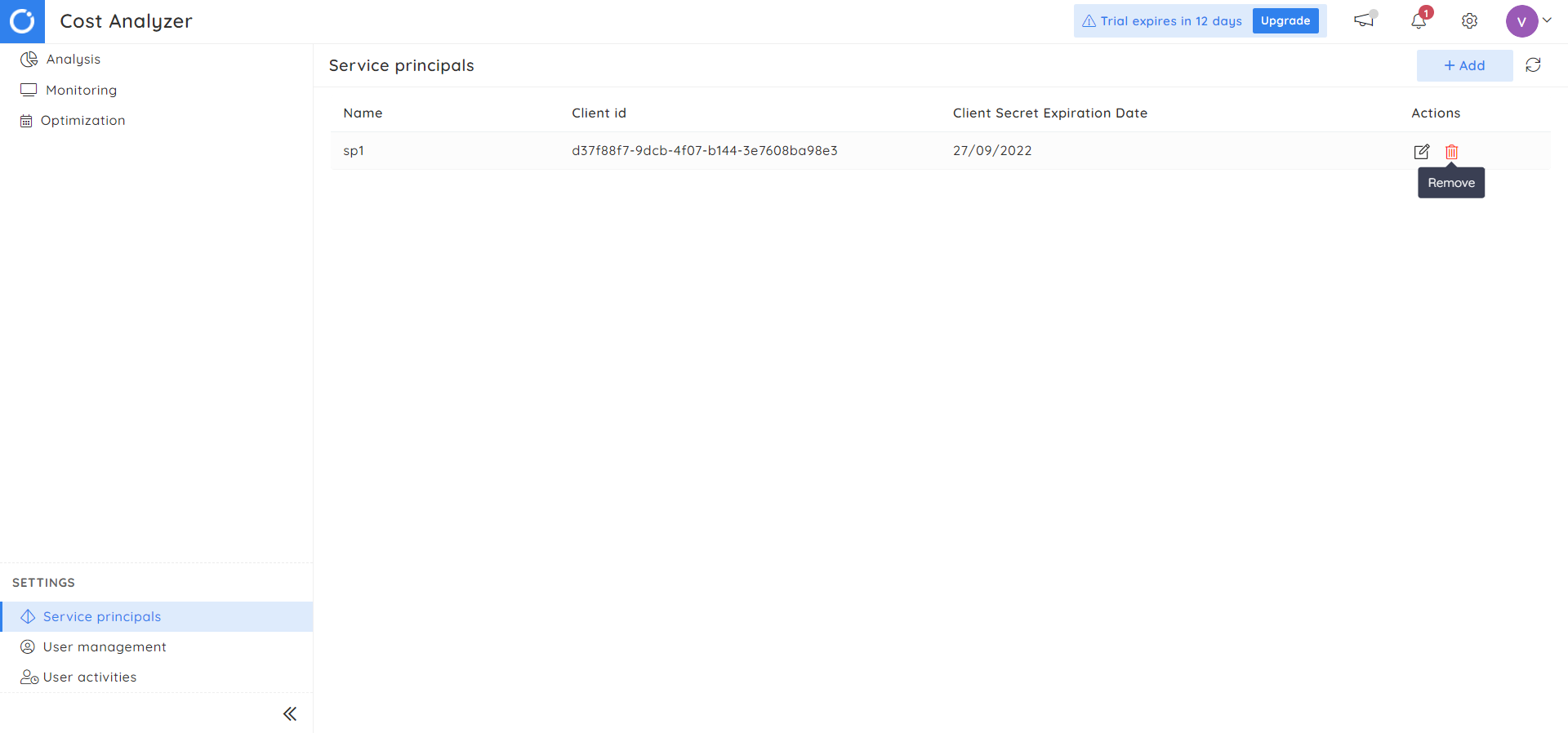 ---
Was this article helpful?
---
What's Next