Security compliance
05 Oct 2023

1 Minute to read
Security compliance
Updated on 05 Oct 2023

1 Minute to read
---
Share feedback
Thanks for sharing your feedback!
Introduction
Security compliance is a type of document offered by Azure Documenter that provides a detailed status report for a series of assignments in the subscriptions and resources in accordance with a set of policy states.
Document structure
The Security compliance type of Azure document contains the following information: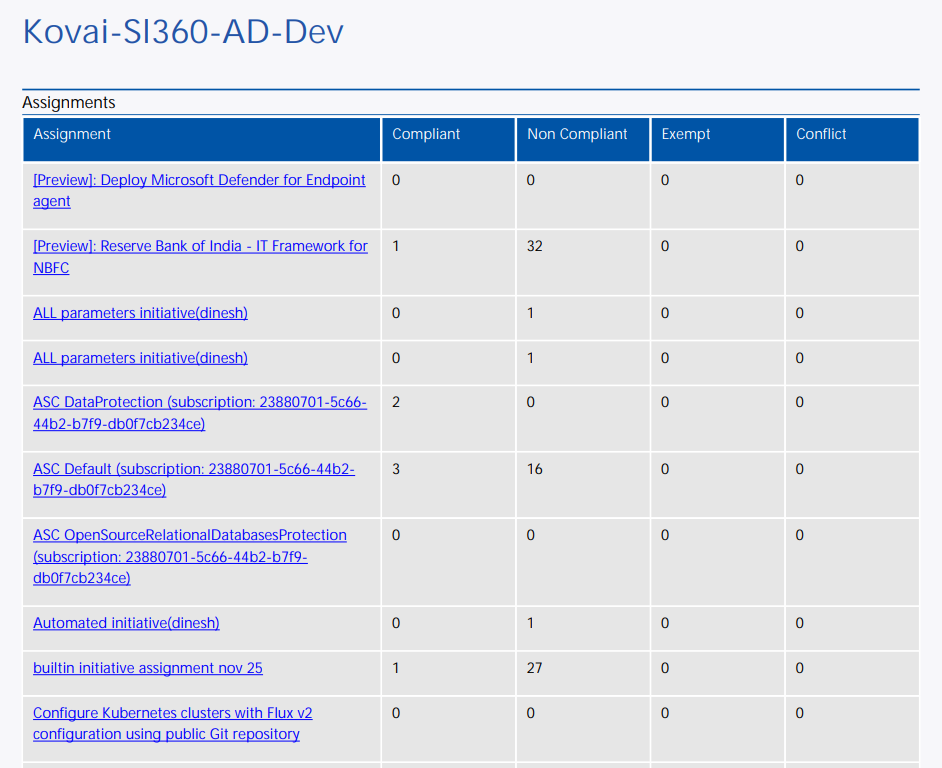 This section of the document provides a detailed status report for all the assignments over the policies of a subscription and its resources. Where it denotes whether the Groups/Policies/Resources under a subscription are Compliant, Not Compliant, Conflicting or Exempt.
The Policies provide five states
All- Includes Not Compliant, Compliant, Conflict and Exempt states.
Compliant - Includes Policies with state Compliant.
Non-Compliant - Includes Policies with state Non-Compliant.
Conflict: Includes Policies with state Conflict.
Exempt: Includes Policies with state Exempt.
Learn, more about the working of compliance and its policy states by clicking this link.
Generate a Document
Click New configuration in the Azure Documenter homepage
Enter a name to the document configuration and click Next
Choose the required subscriptions and click Next
Select Security compliance as the document type and click Next
Filters can be defined to narrow down the document content
Click Next
Choose the publish settings and click Next
Configure notification channels
Click Generate
The Security Compliance document can also be generated with the help of Generate document option available in any of the existing document configurations.
Once the generation is completed, the URL will be generated. The user will also be able to download the generated document via the Download hyperlink.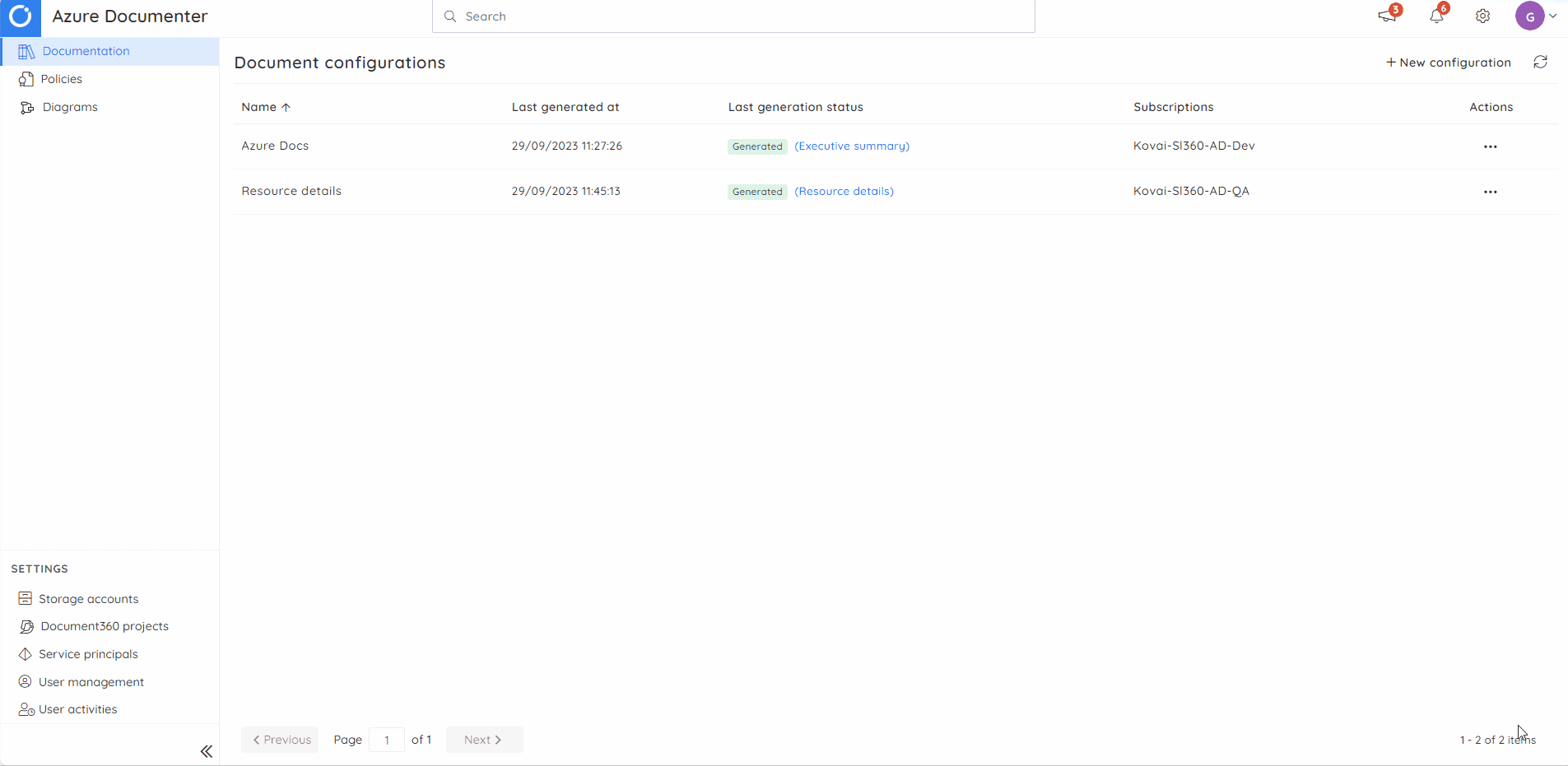 ---
Was this article helpful?
---
What's Next