May 30, 2020
This exclusive release for Integrate 2020, brings in an extremely useful feature set that covers but not exhaustive list below:
Resource Map
Cost visualization
BAM features
Data Factory and triggers management and monitoring
Exposed APIs (V1)
AD Groups- User Management
Resource Map
Resource map lets you govern all the Azure resources across subscriptions like never before. Defining scope and environments to logically group the resources enables better visualization and comparison. The cost spent for a specific duration can be inferred. You can also add intelligence to this logical grouping by defining rules.
Explore how this feature would benefit your organization here.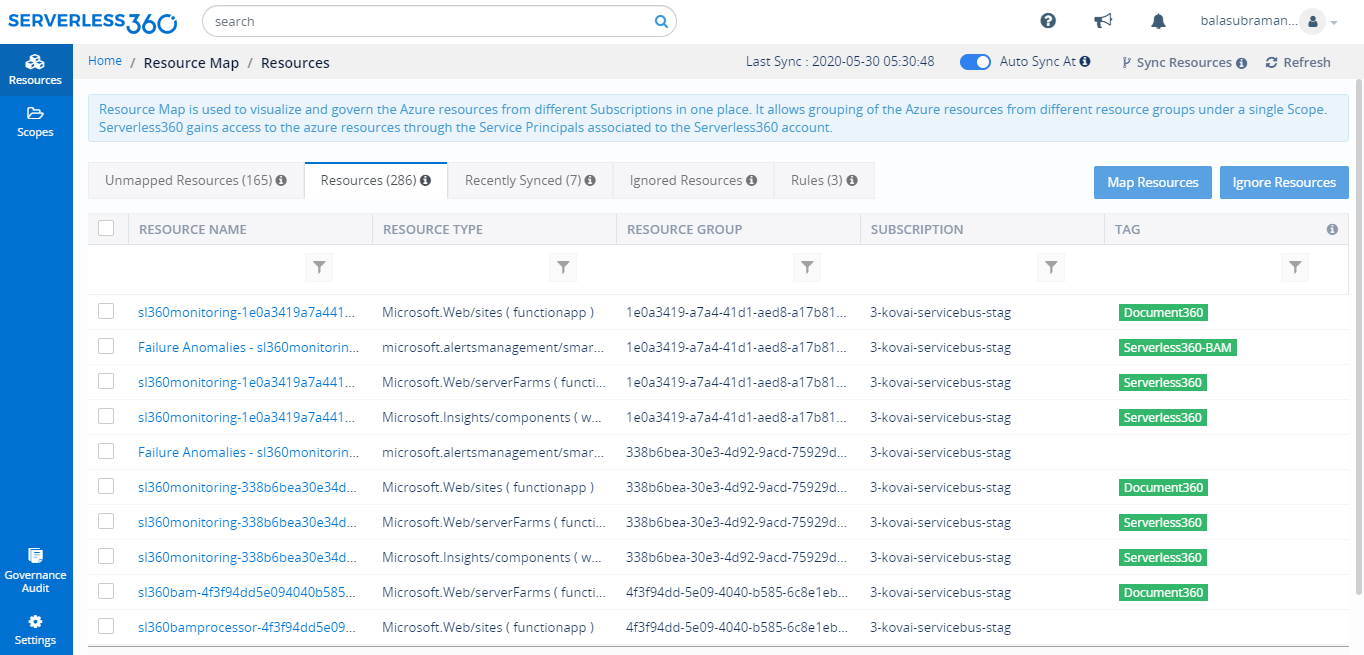 Cost Visualization
Get a better picture of the cost spent on the resources that belong to a scope further filtered resource, resource type and environment.
Learn more about this feature here.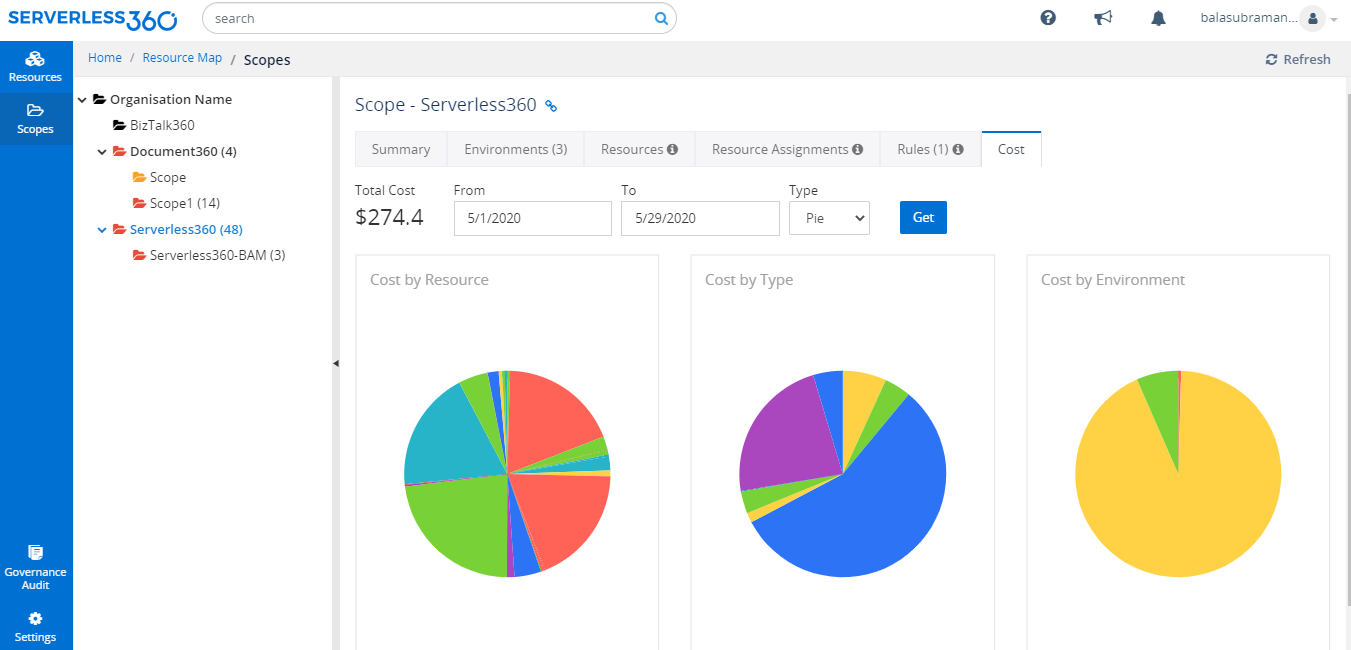 BAM features
The most popular end to end tracking solution in Serverless360, Business Activity Monitoring is now upgraded with the following enhancements:
Autocomplete condition stages
Autocomplete transactions
Auto fail transactions
Auto-generate BAM dashboard
Better Management of Global Properties
Save and Remember Grid Layout
Show transactions in dashboard
Create a new instance in Checkpoint with correlation checkpoint only when the flag is present
Show active queue length of BAM Queue in BAM UI
Import and Export transactions in the Business Process
Read more about BAM here.
Data factory and triggers management and monitoring
Serverless360s technical stack is now extended to accommodate Data factory with capabilities on triggers management and monitoring. Check out the complete feature set here.
Exposed APIs (V1)
This has been the most encountered customer asks. We have now come up with the initial list of API that would help in automating the configurations made in Serverless360. This list will further be extended in the upcoming release to enhance the usability of the product. Below is the list of APIs getting released in this release:
CRUD operations on Composite Applications
CRUD operations on Composite Application Groups
Associate and Dissociate resource to Composite Application
CRUD operations on Threshold and Status Monitor
Map and Un Map resource to Threshold and Status Monitor
Explore more here.
AD groups - User Management
On customer ask, Serverless360 can now facilitate adding AD groups into custom roles. Experience enterprise user management integrated with Serverless360 user management. Read more here.
Was This Article Helpful?
---