January 18, 2021
This release brings in the Event Grid Domain subscription feature and improvements to CloudDocs(Preview).
Event Grid Domain subscription
Serverless360 technical stack is now extended to accommodate Event Grid Domain subscription with capabilities to manage and monitoring it.
Sending Events to Event Grid Domain Topics
Event Grid domain topics are created by the event publishers to forward the events to the destination. The event grid topics are endpoints to which the source (publisher) sends the event. We can send sample events to your Event Grid domain topics for testing your orchestration, it is now possible to simulate a real time test environment for Event Grid Domain Topics using Serverless360.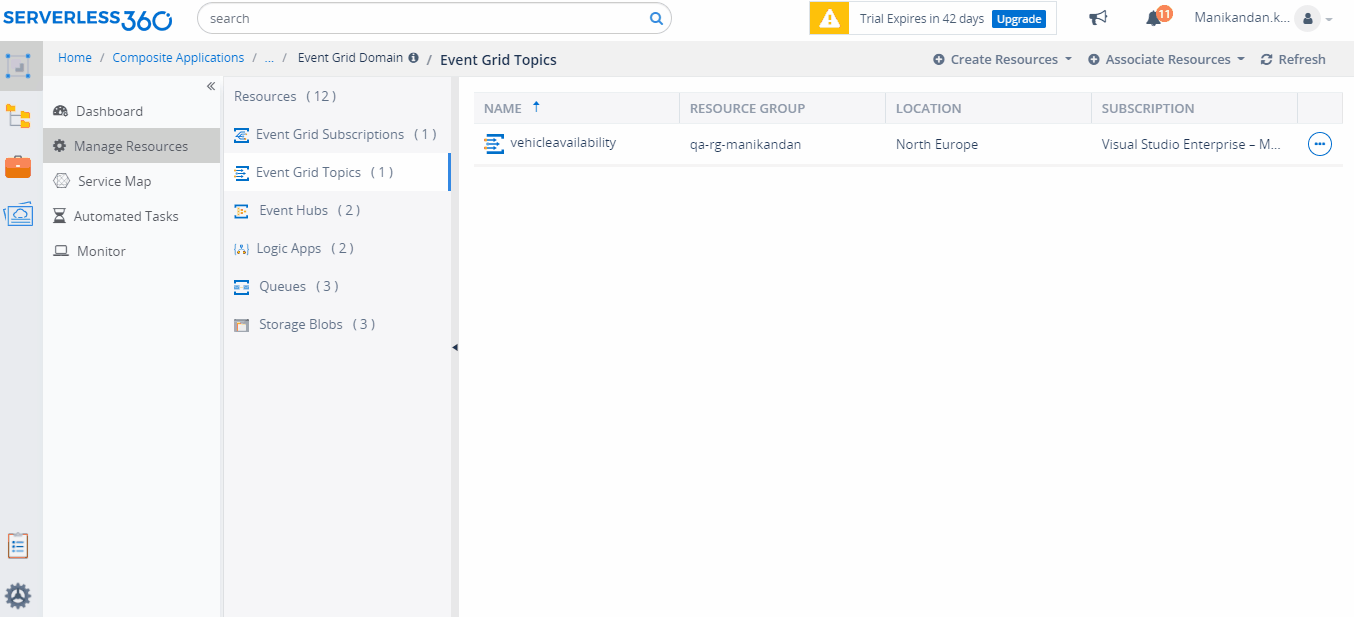 Accessing failed events of Event Grid Domain subscription
For any reason if the Event Grid domain subscription fails to receive the events, there is a Dead-lettering mechanism available to capture the failed events. Unlike the Service Bus Dead-lettering, Event Grid stores the failed events in a Storage Blob Container. Serverless360 now provides an interface to look at the failed events along with all necessary details like reason for dead-letter, etc.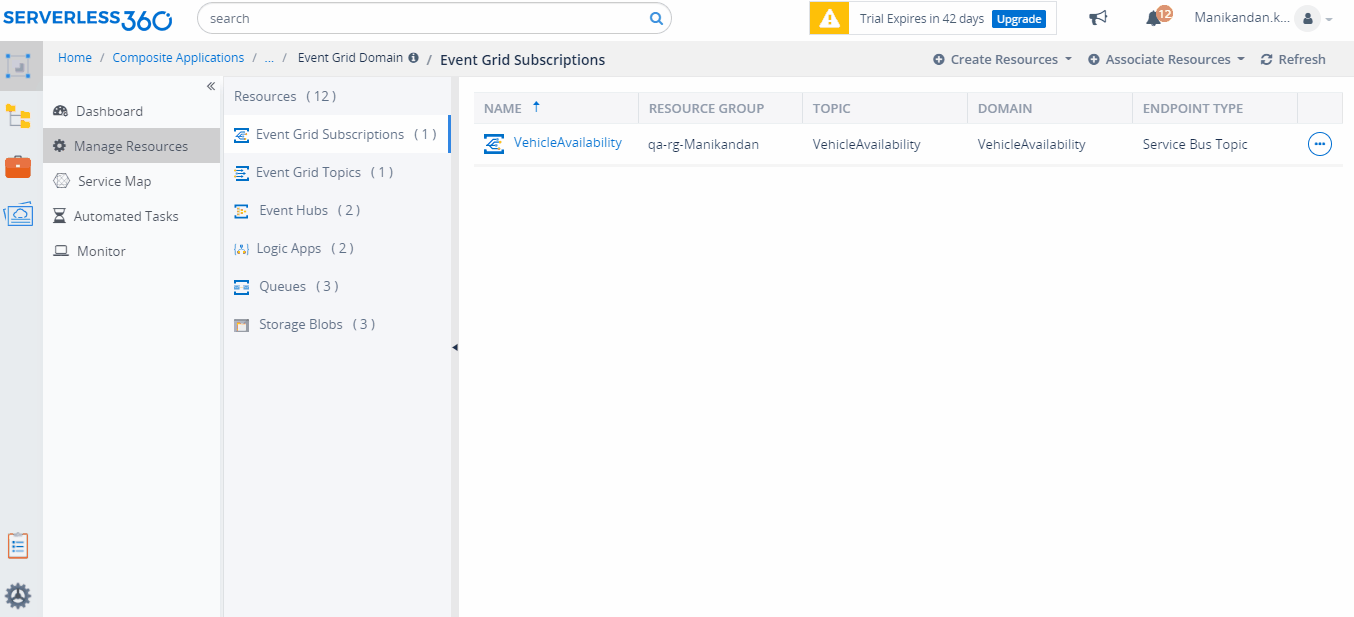 Processing the Dead-Letter Events
Consider a scenario where the endpoint configured to an event grid domain subscription was down for an hour and the events sent to it from the event grid domain topic have been dead-lettered. Now when the endpoint is available to receive the events there may be a need to reprocess the dead-lettered events of the event grid domain subscription.
This can be achieved using Serverless360. The dead-lettered events can be either resubmitted or repaired and resubmitted to the event grid topic.
Resubmit dead-lettered events
Resubmitting the dead-lettered event to an event grid domain topic preserves all the properties of the event grid event like Id, Subject, Event Type, Event Time, Data Version, Metadata Version and Event Data.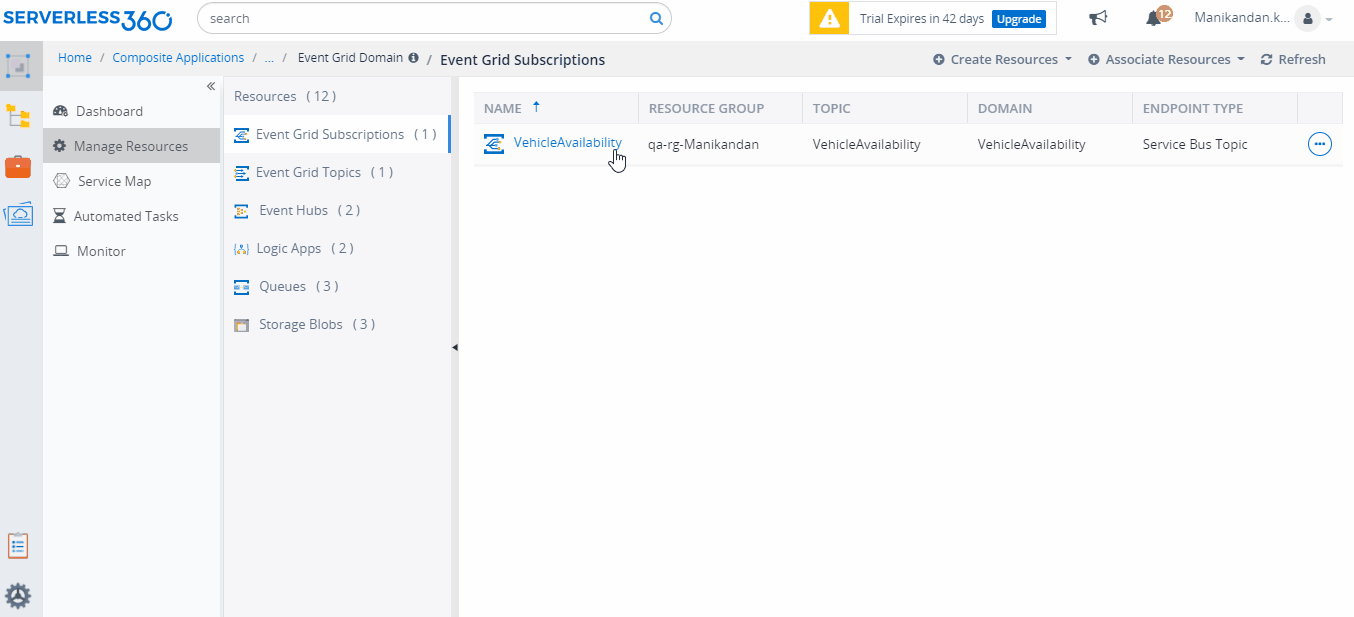 Repair and Resubmit dead-lettered events
Repair and resubmitting of dead-lettered events can be used when there is a need to modify the event properties. For example, Event time of the dead-lettered event can be modified before resubmitting it to the event grid domain topic.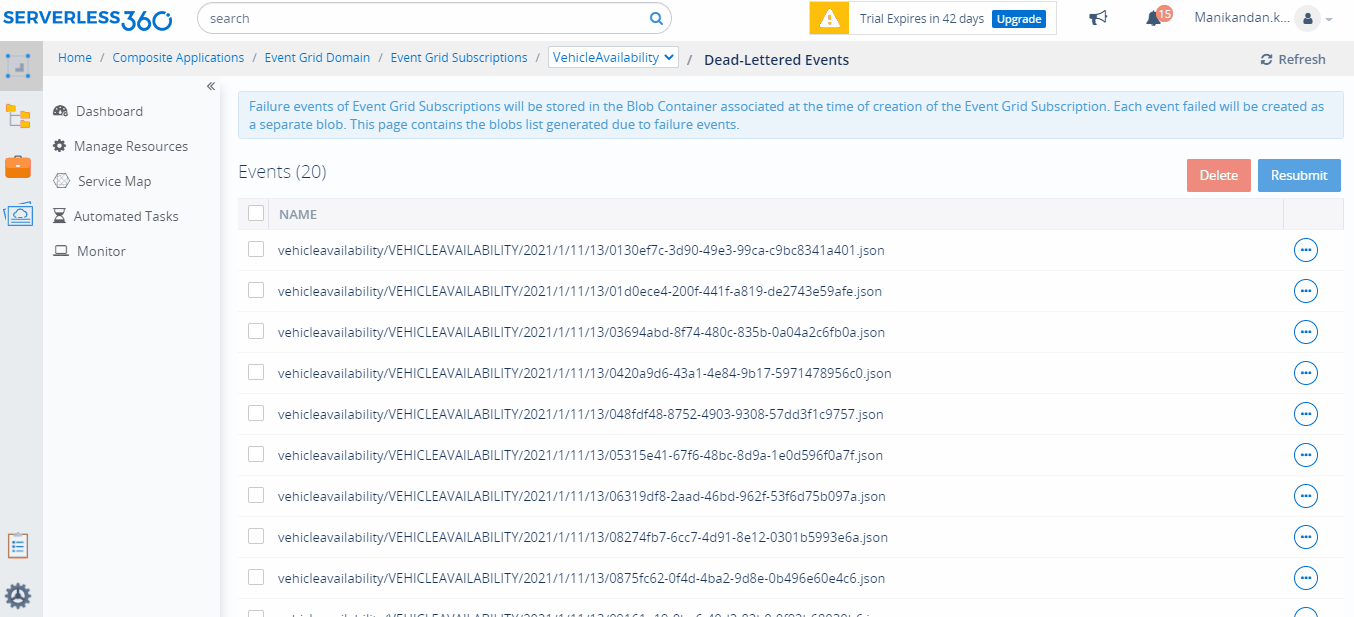 Delete dead-lettered events
Once the dead-letter events are processed manually either through resubmission or repair and resubmission, the dead-letter events can be deleted from the configured dead-letter destination.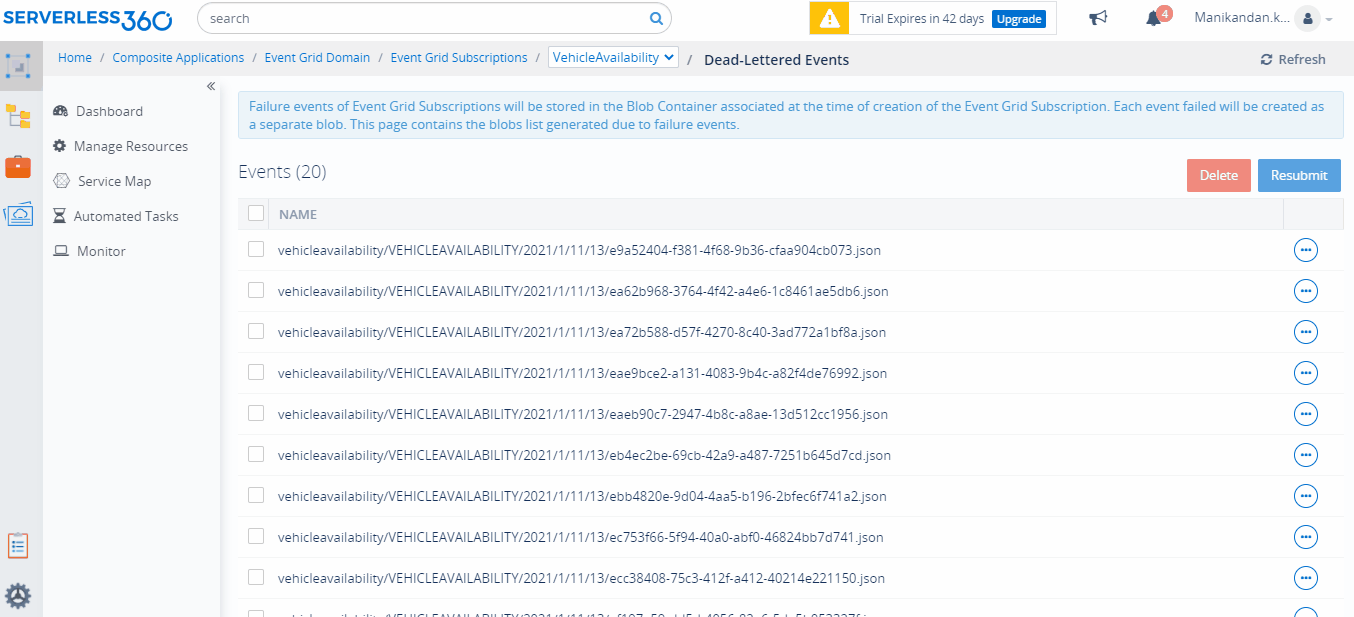 Event Grid Domain subscription Monitoring
Configure Data Monitor for Event Grid Subscriptions on the following metrics,
1.Delivered Events: Event successfully delivered to the Subscription's endpoint, and received a 2xx response.
2.Matched Events: Event in the Topic was matched by the Event Subscription.
3.Dropped Events: Event was not delivered and all retry attempts were sent. The event was dropped.
4.Delivery Failed Events: Event sent to Subscription's endpoint, but received a 4xx or 5xx response.
5.Dead Lettered Events: Events, that can't be delivered to an endpoint, can be sent to a Storage Account defined as dead letter location
6.Destination Processing Duration: Time taken to process the event from Event Subscription to the destination endpoint.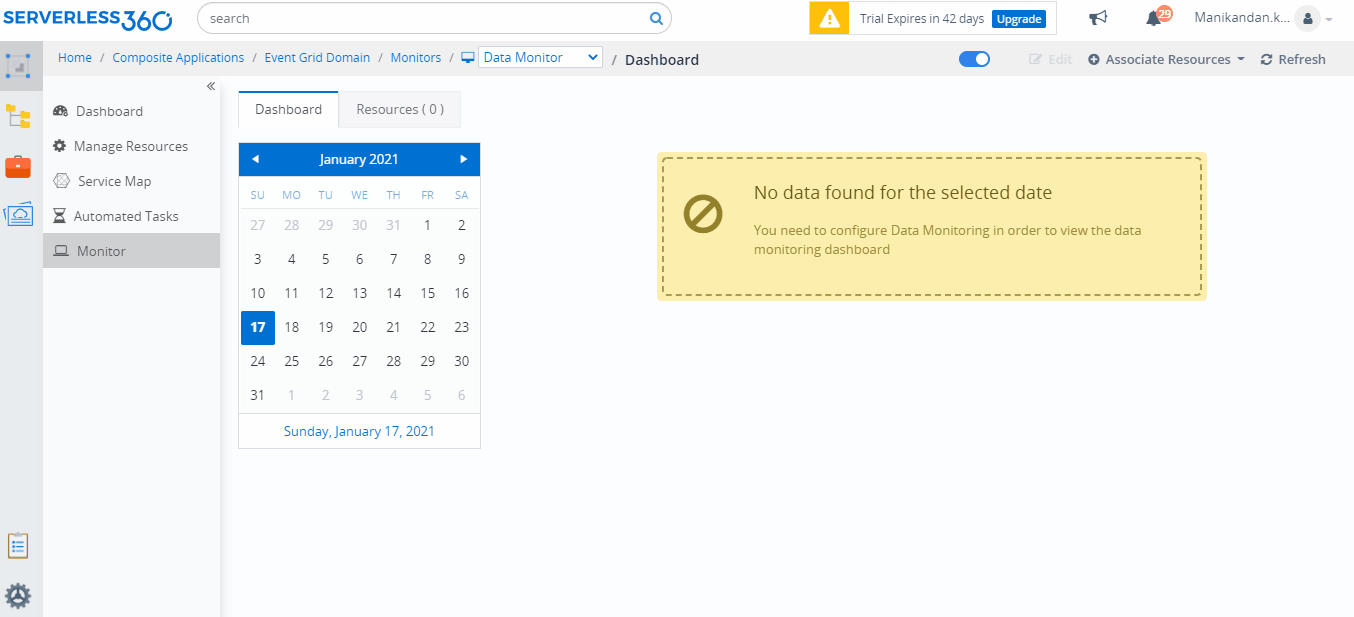 We'd love to hear your thoughts
Was This Article Helpful?
---