November 8, 2019
This release brings in the following capabilities:
Composite Application Dashboard
Composite Application with Sample Resources
Filter on the retrieved Service Bus Messages
Enhanced Onboarding Experience
Composite Application Dashboard
Dashboard is a great medium for visualizing data trends and keeping disparate data digestible. In Servereless360, analytics dashboard is the first screen any user will see as soon as getting into the composite application, featuring a set of customizable widgets that can be built and arranged according to what data and reports are most relevant to the business scenario.
A composite application can have multiple dashboards. Each dashboard consisting of different types of customizable widgets which can be configured and arranged to meet the user need.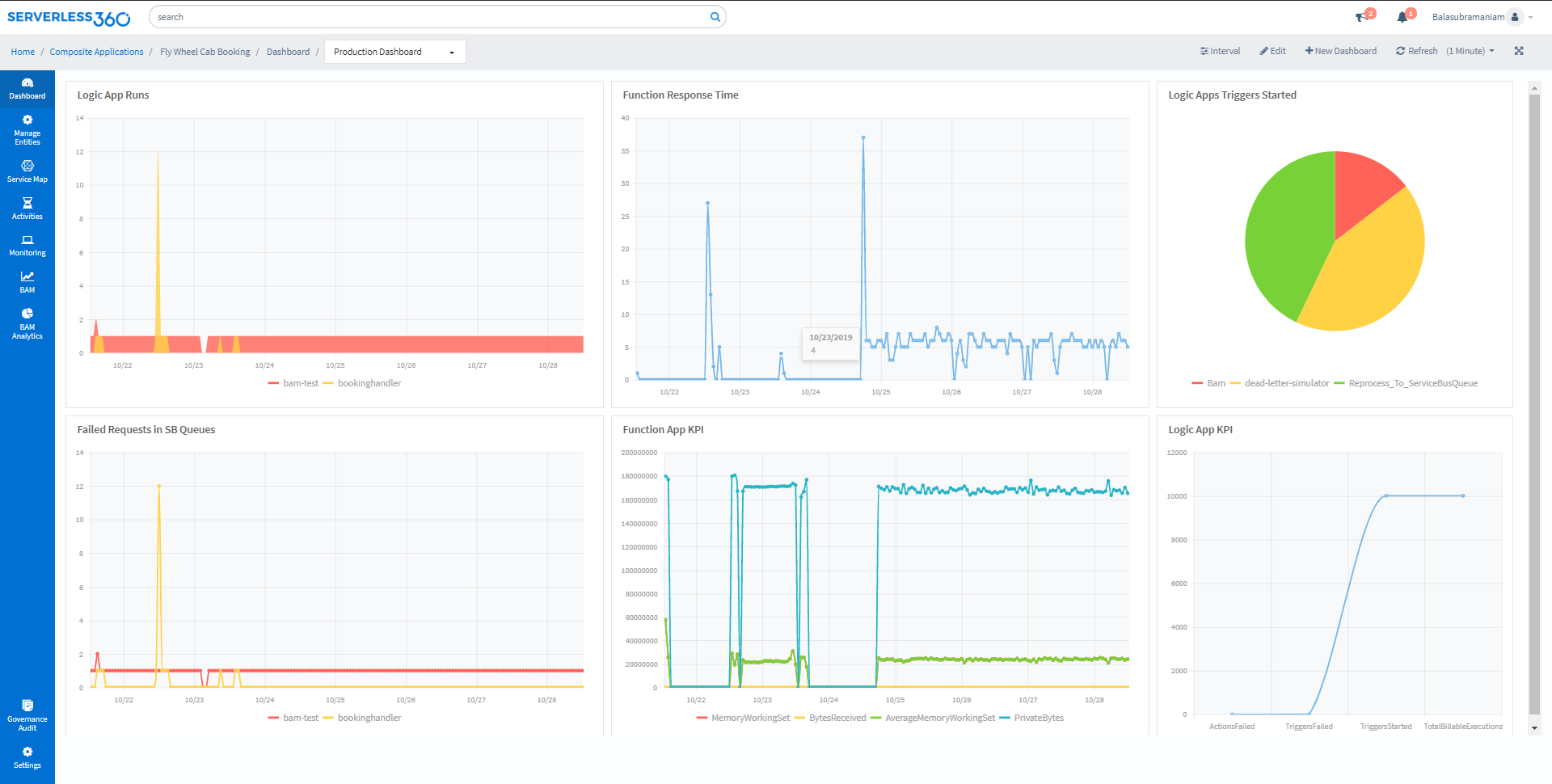 For more information about Composite Application Dashboard check here.
Composite Application with Sample Resources
Composite applications with sample resources is made available in the Serverless360 application which can be used to play around and explore the capabilities of Serverless360. It is possible to manage and monitor these entities.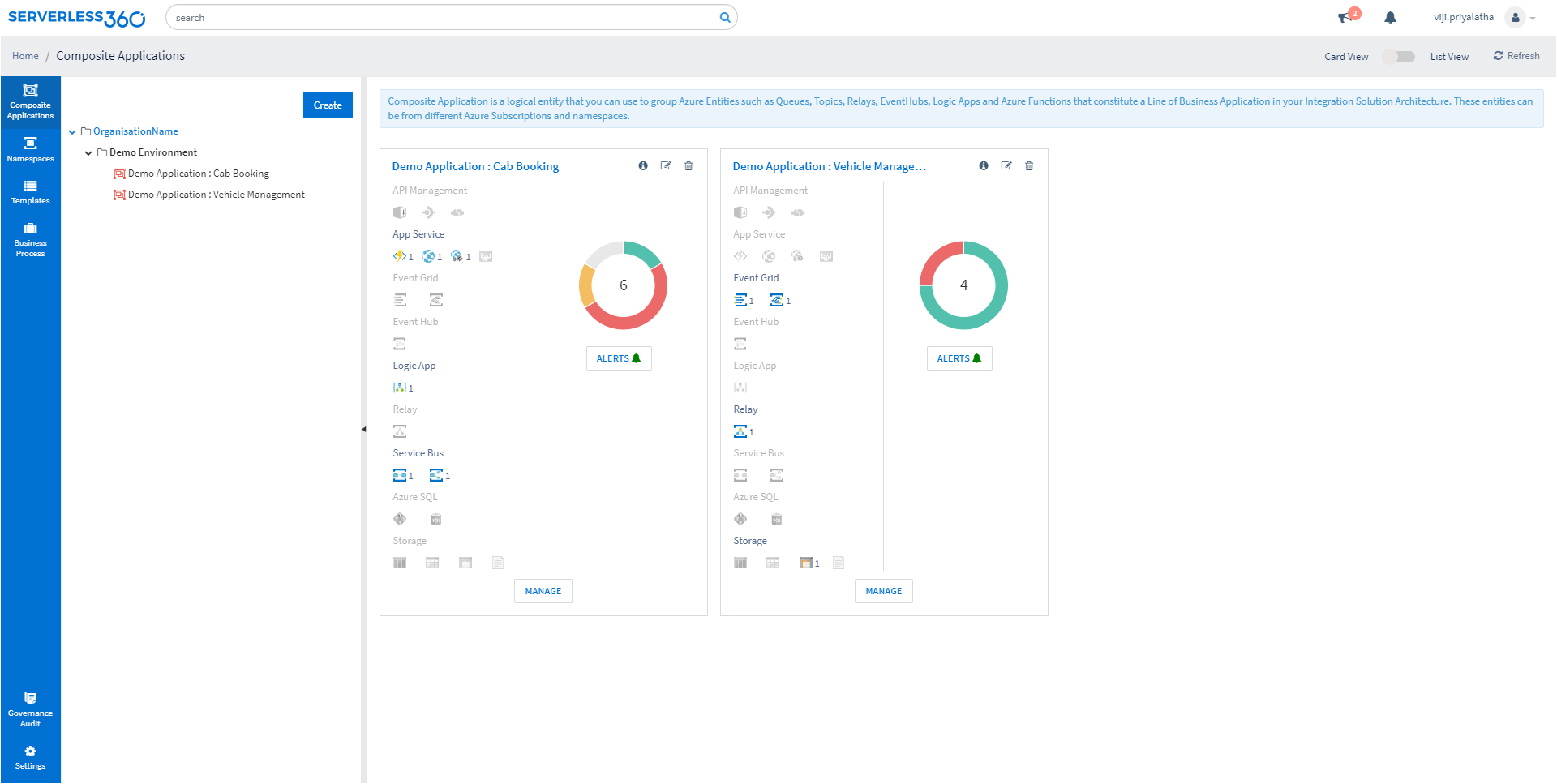 This feature will be available only in trial accounts signed up after 8th November
Filter the Retrieved Service Bus Messages
Serverless360 extends the capability of Service Bus message processing by allowing the users to perform filtering on the retrieved messages. Messages can be filtered based on System Properties (Message Id, Sequence Number, Correlation Id, Delivery Count, Session Id, Partition Key, State, Message Text, Label) and Custom Properties. Comparison, combination and grouping are the available options to filter the messages.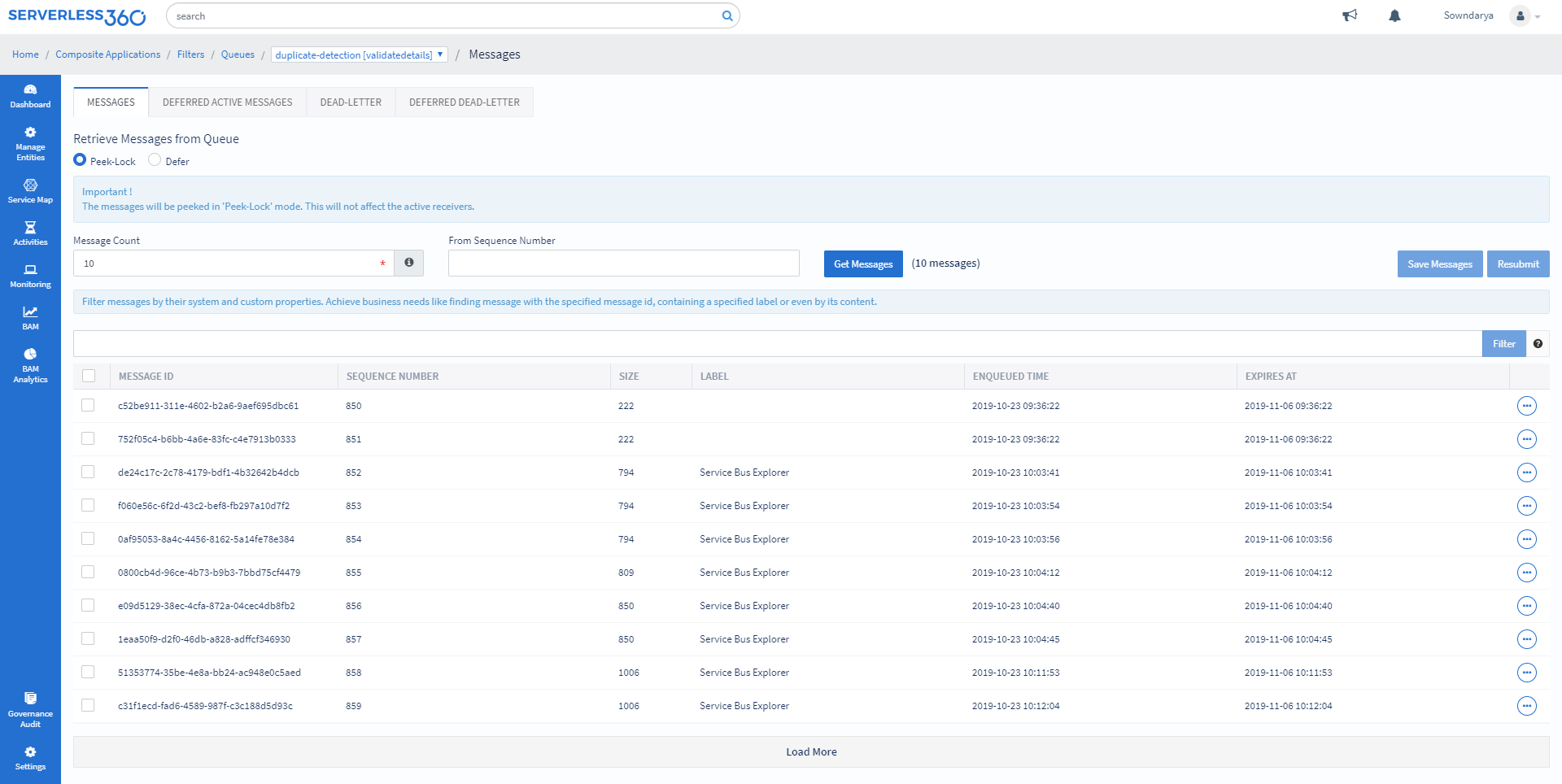 For more information on filtering Service Bus messages check here.
Enhanced Onboarding Experience
Serverless360 onboarding had now got a fresh coat making it more user friendly and robust.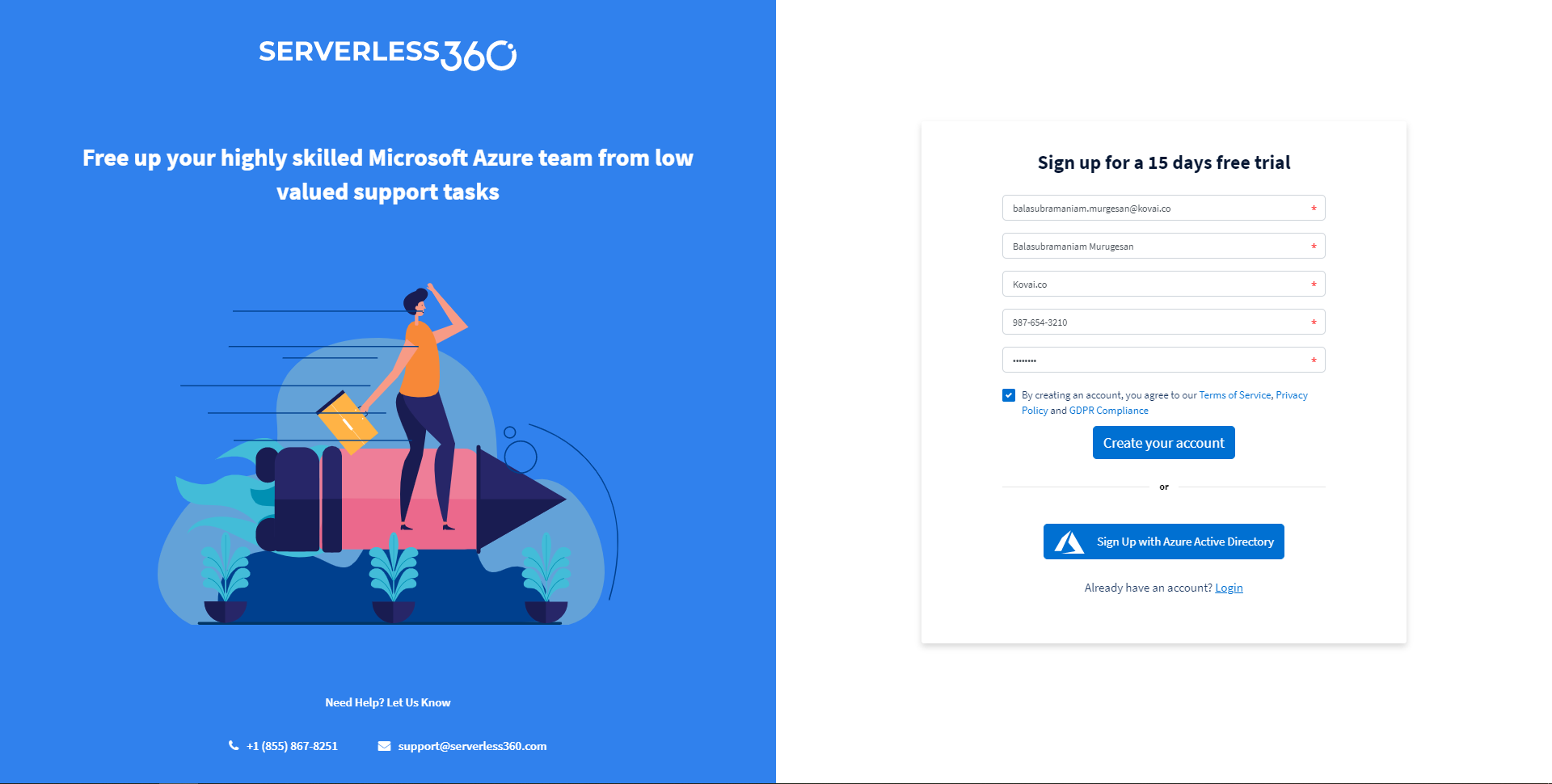 We'd love to hear your thoughts
Was this article helpful?
---