Introduction
Query monitoring aids in the tracking of critical queries that have an impact on the performance and overall operation of a business process in a business orchestration.
Serverless360 Business Activity Monitoring (BAM) allows users to receive notifications for the configured queries. Users can monitor the saved queries with the help of Query Monitor supported by Serverless360 Business Activity Monitoring.
Monitoring configuration
The Monitor settings tab available in the Monitoring section allows users to configure the overall monitoring settings for receiving query alerts.
Monitor settings include the following sections:
Query alert settings
Exception alert settings
Alert settings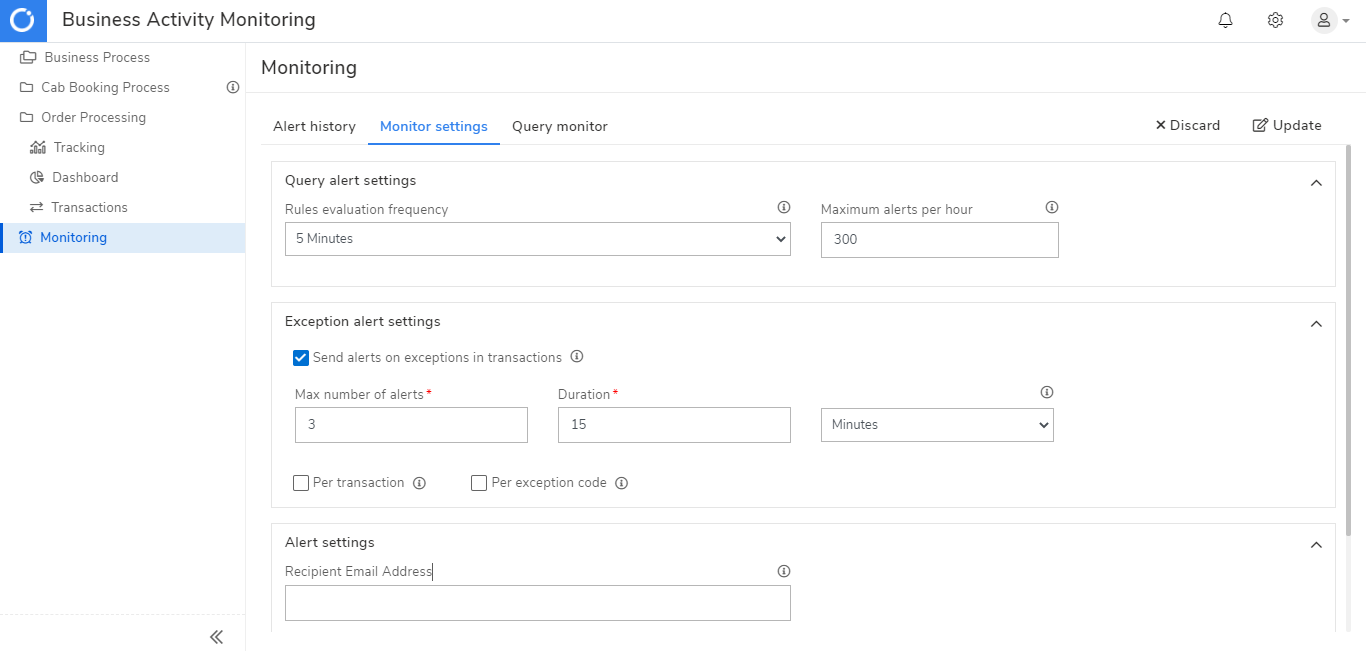 Query alert settings
The Query alert settings provide two options that can be configured by the user.

The two options include Rules evaluation frequency and Maximum alerts per hour.

Rules evaluation frequency is used to specify the time period for which data will be tracked using Query Monitor.

For example, if the schedule is set to run every 15 minutes, the Rules evaluation frequency will retrieve the number of records from the Serverless360 tracked data based on the time period specified.

Maximum alerts per hour is used to specify the number of alerts to be received per hour.

Alerts will not be sent more than the maximum number of alerts per hour specified by the user.
Exception alert settings
Users will also require immediate alerts whenever an exception is logged at any Stage of the Transaction.

The settings provided in this section are used to configure the Exception Monitor to receive Exception alerts.
Click here to know more about Exception Monitoring.
Alert settings
In the Alert settings section, the user can configure the Query Monitor with Notification Channels supported by Serverless360 and also provide an email address(es) to receive alerts.
Click here to know more about Notification channels.
Configuring Query Monitor
Users can monitor the saved queries by selecting Monitoring option within the business process in the Explorer View and clicking the Query monitor tab.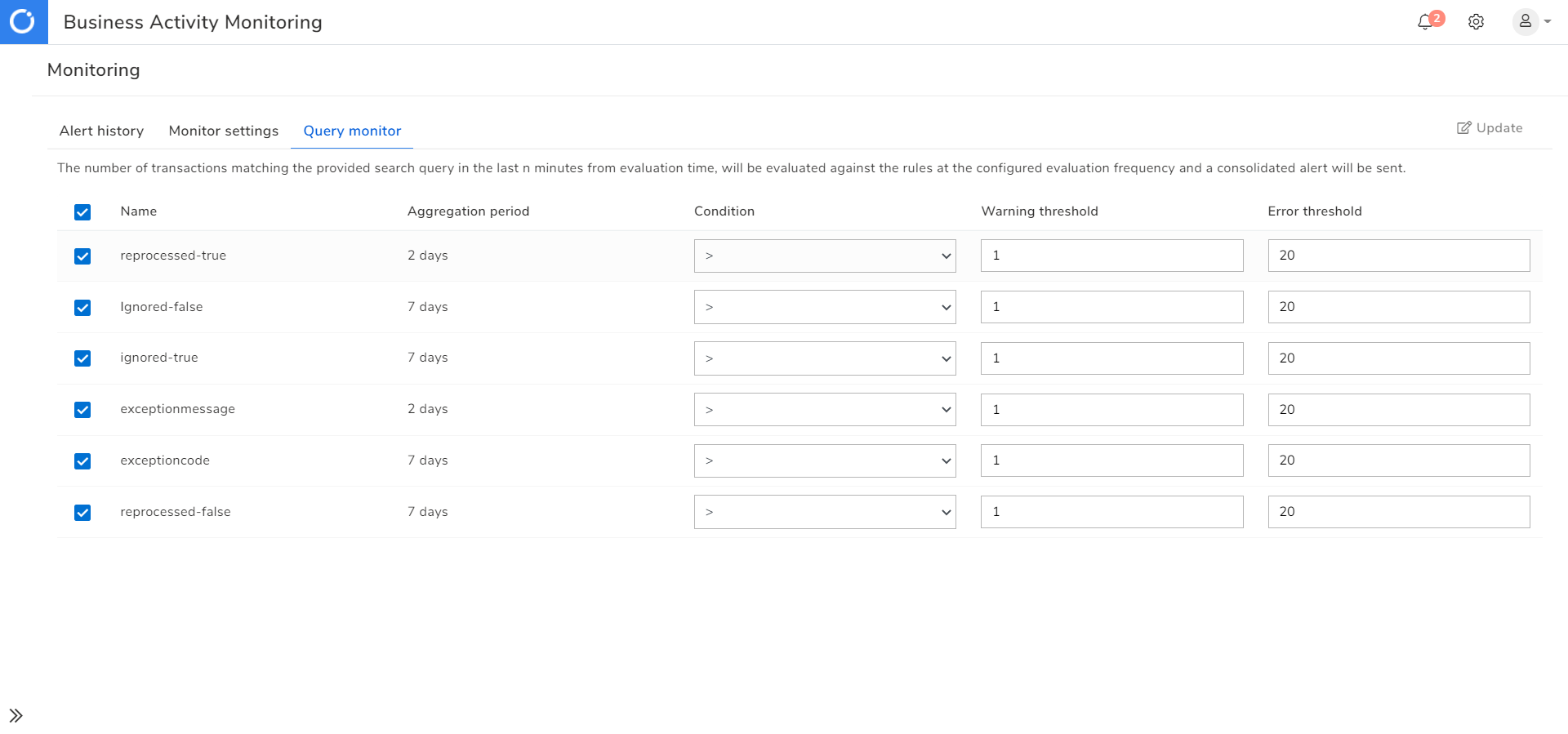 This section will list all saved queries along with their Aggregation Period, as well as options to configure threshold values for the relevant queries.
The steps to be followed to configure a saved query are as follows:
Step 1: Select among the saved queries of the relevant business process that are to be monitored.
Step 2: Configure the query with user-defined threshold values that serve as both a warning and an error limit.
Step 3: Finally, save the rules by pressing the Update button present at the top.
The image below depicts a query alert received via email: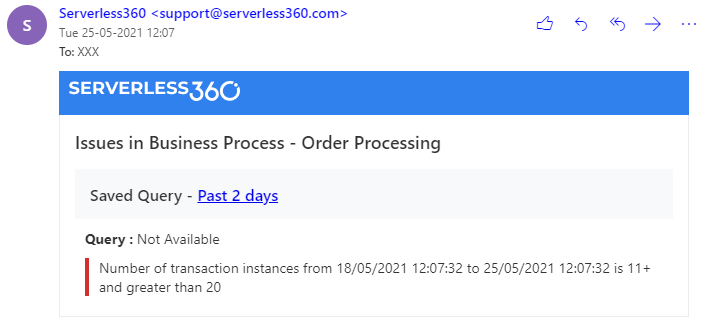 All selected queries will be monitored based on the configurations, and alerts will be delivered to the recipient's email address(es) and the configured Notification Channels based on the Rules evaluation frequency of the specific business process.
---
Was this article helpful?
---
What's Next