Serverless360 installation includes 3 components, Web application hosted in IIS, Windows service and the database in the SQL server. There is a possibility of the Serverless360 Background service going down. This article includes trouble shooting steps to recover the background service.
After successful installation, 'Serverless360 Background Service' can be found in Services.msc of the deployed machine or Virtual machine. The service will be deployed in delayed auto start mode. Ensure the service is in 'Running' state. If not in running state right click on the service and start.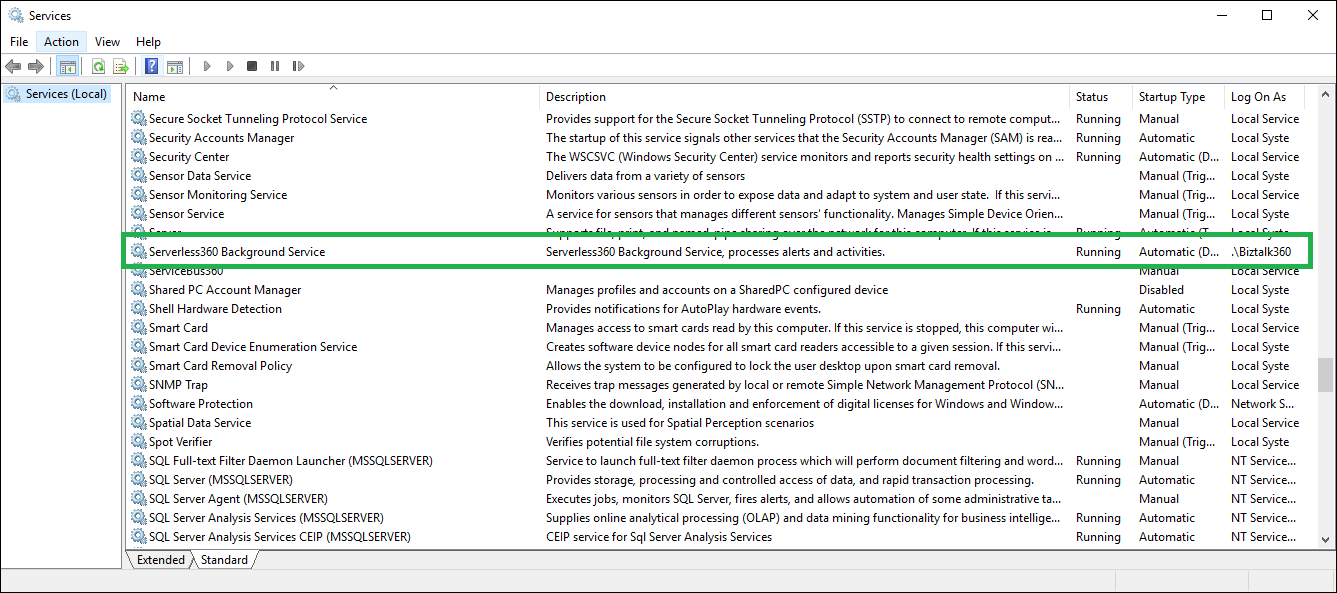 If the 'Serverless360 Background Service' gets back to stopped state automatically, it could be due to any exceptions. Deatils of the exception can be found at the EventLogs under Settings.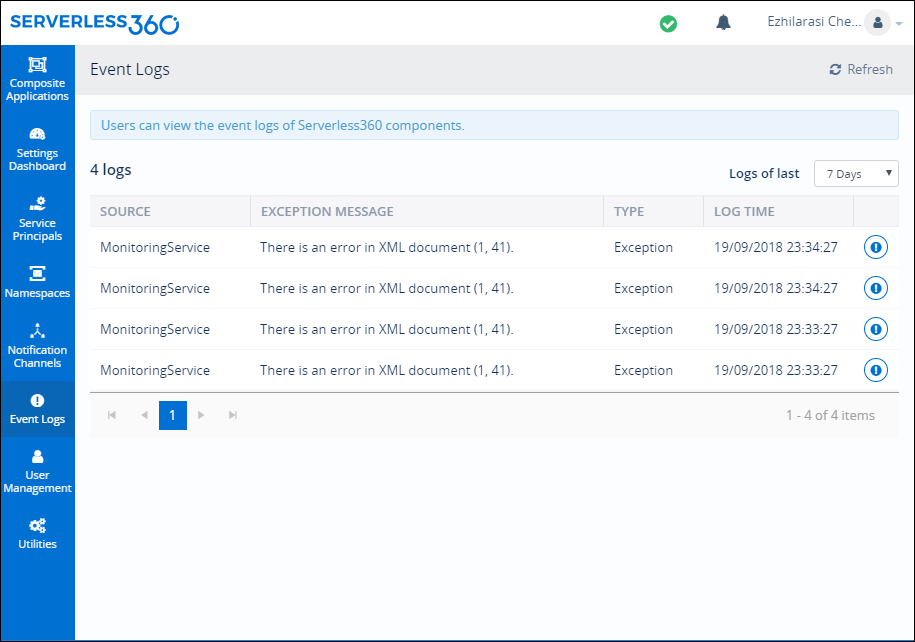 Most of the scenarios can be recoved by restarting the service. If assistance required, please share the exception details to support@serverless360.com to get the issue resolved.
We'd love to hear your thoughts
Was this article helpful?
---