Adding a View
A view can be added by clicking on the "+" tab in the Views section. Each view displays the cost spent on the selected subscriptions based on the filters applied.
Saving a View
A view added by the user can be saved by using the Save option available within Actions. A short description can be added for a better understanding of the specific view.

All the saved views can be accessed by using the Saved Views option. The Saved Views wizard allows users to update, pin (or) unpin, open, and delete saved views.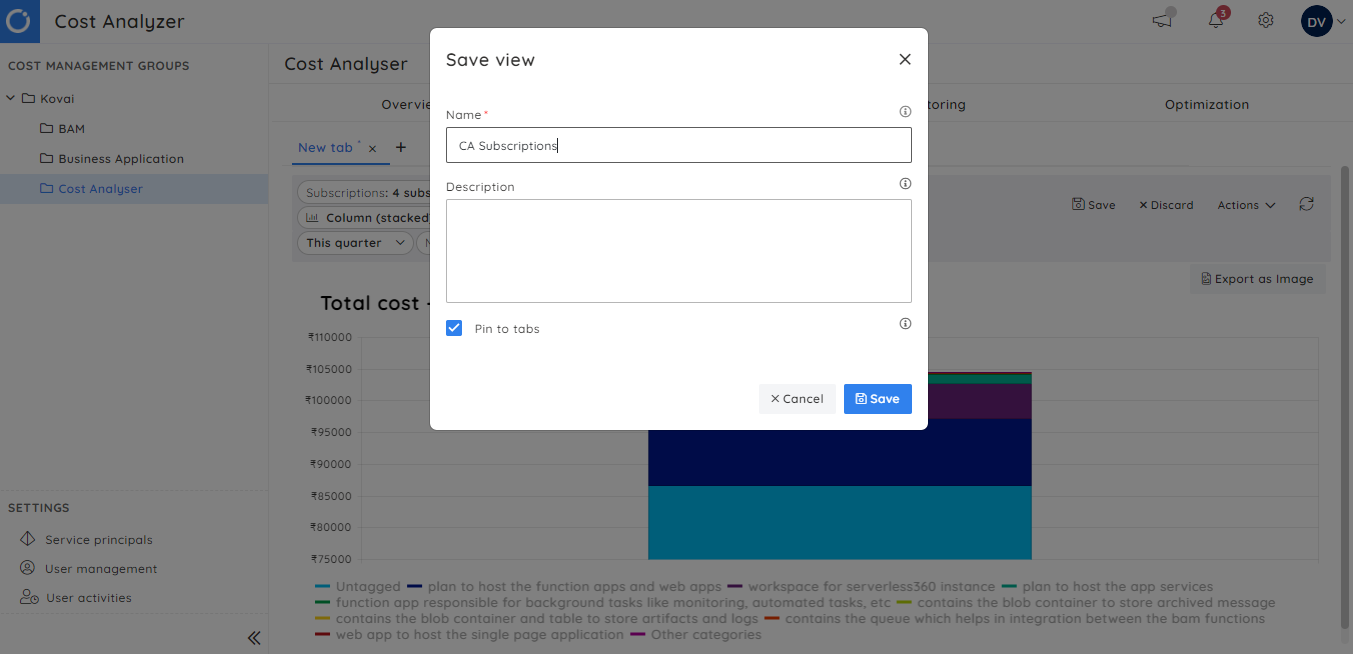 Pin a View
The required views can be pinned, so that they will be loaded automatically in the Cost Analysis views section. This can be done either from the Saved Views section or by clicking the pin or unpin icon in the respective tab.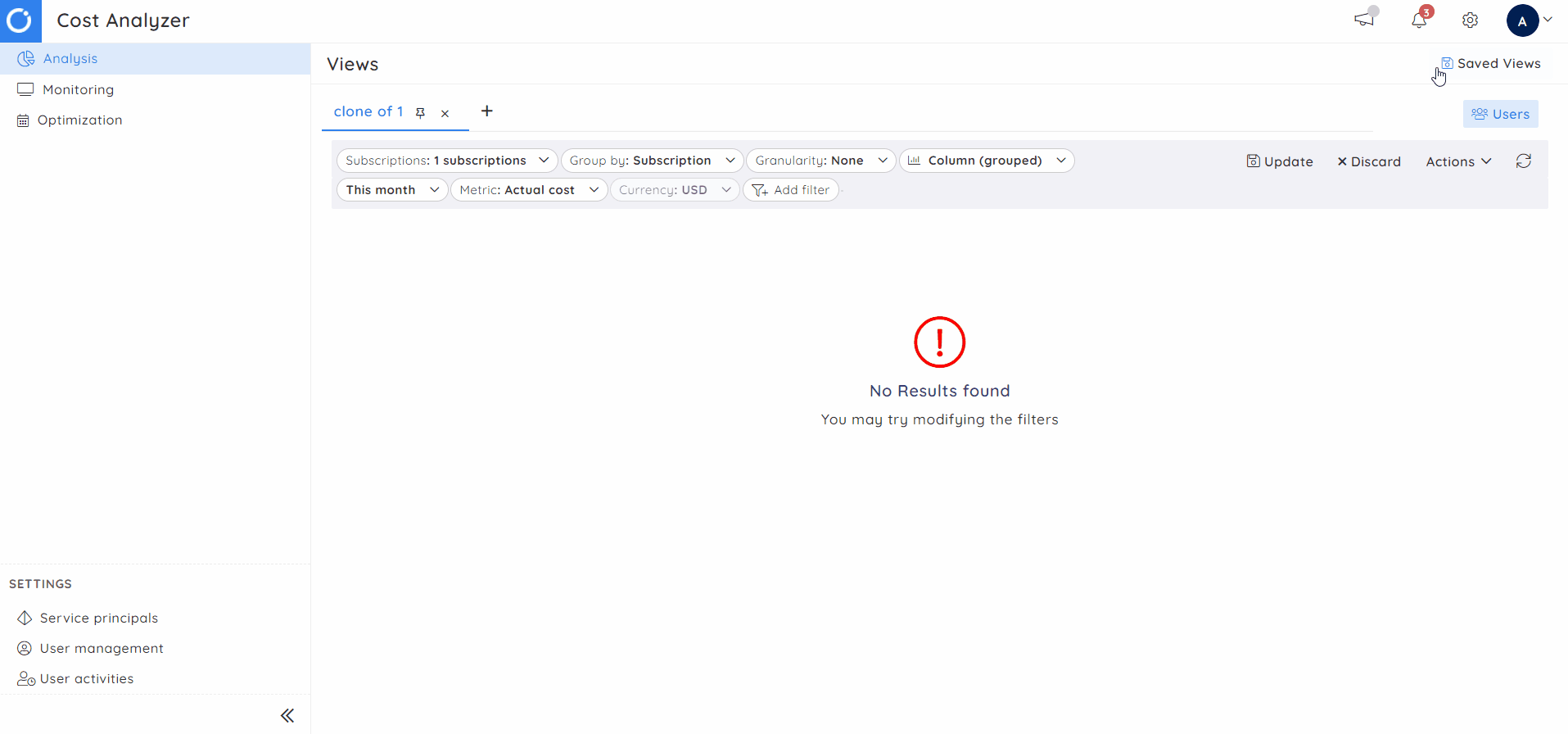 Clone a View
A view can be cloned by using the Clone option available in Actions. Which can be saved and accessed via Saved views.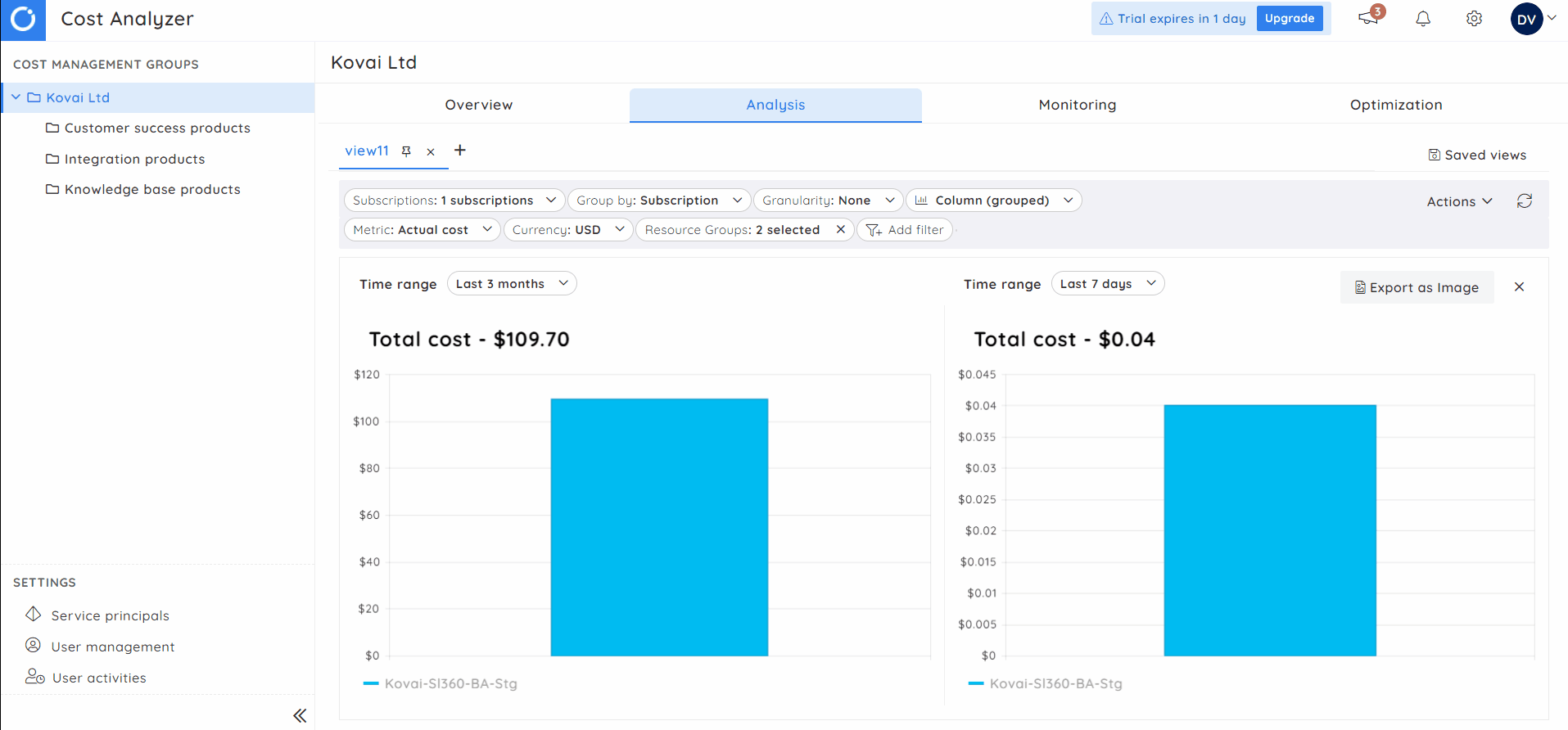 A clone view possess all the operations like that of a Saved view.
Delete a View
A saved view can be deleted using the Saved views wizard. Deleting the view completely removes it from the Cost Analyzer product.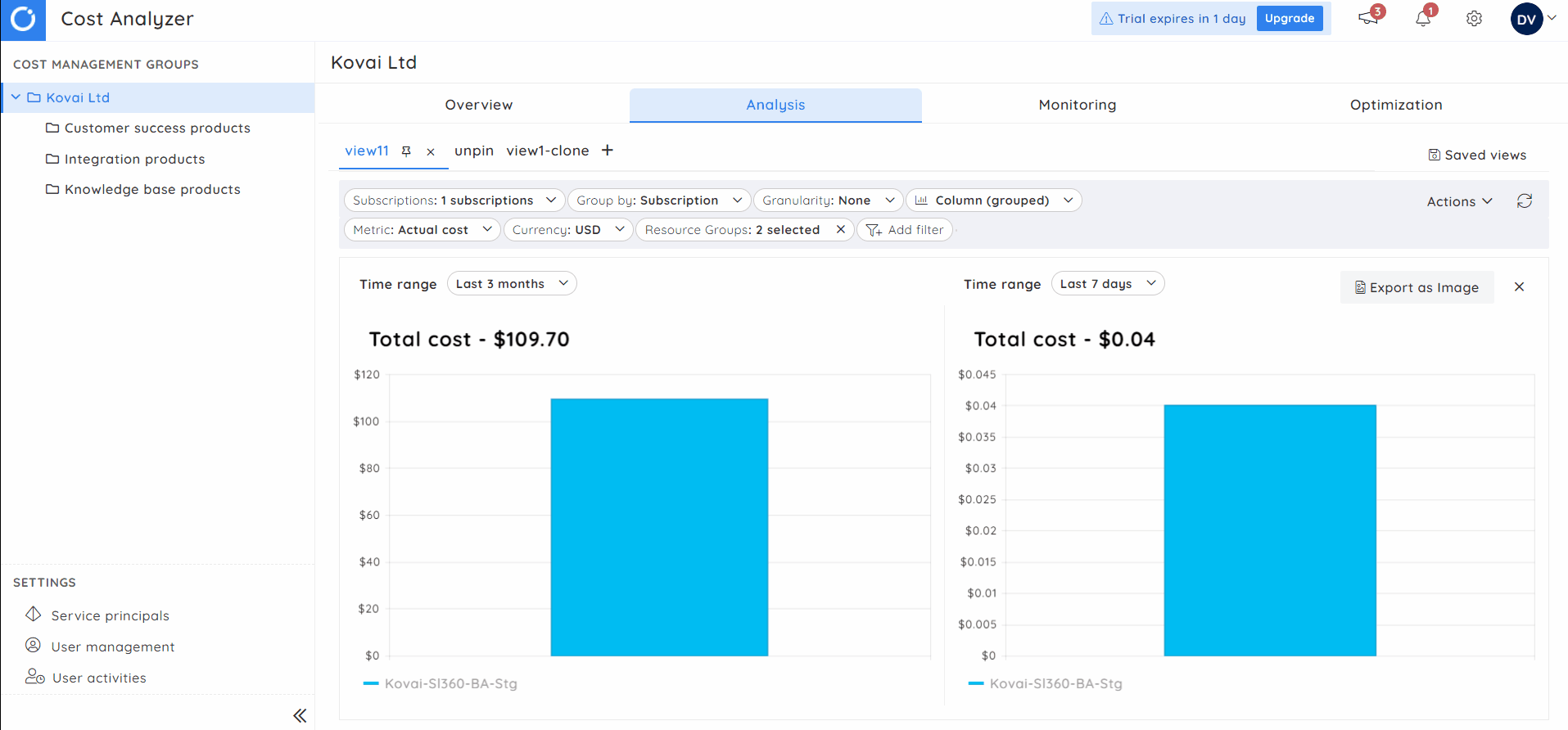 A view will not be completely removed by closing it from the View tab. It just closes the selected view and you can access it again in the Saved Views list.
Monitor a View
Cost Monitors for analysis views can be created directly by selecting Monitor option from the Actions dropdown.

The monitors created through this functionality considers the filters applied to the corresponding analysis view as its monitoring rules.
Cost Monitors can also be created independently from the Monitoring section. Click here to know more.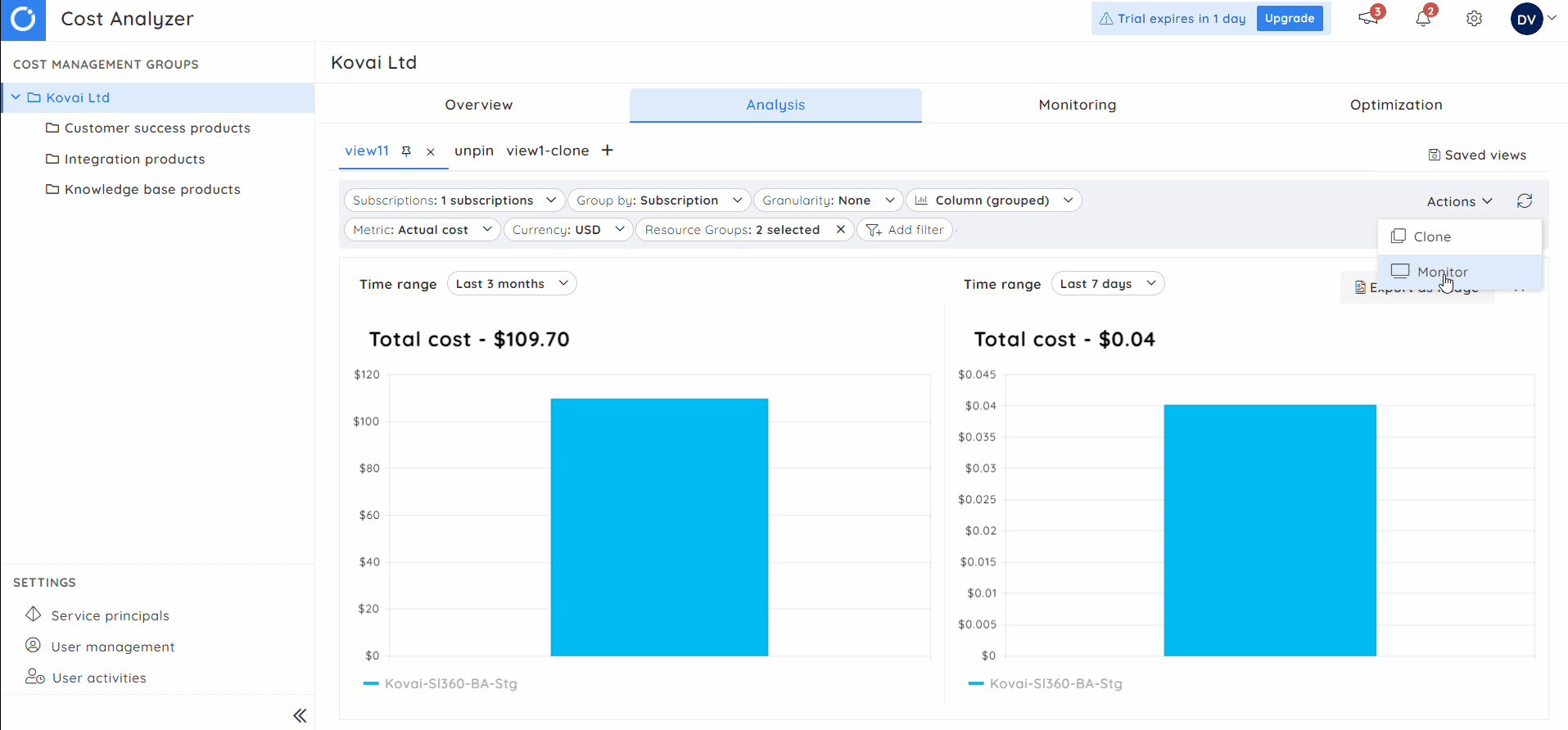 Compare Cost
Azure subscription costs for two different time ranges can be compared by using Compare option available for each Analysis View in Actions.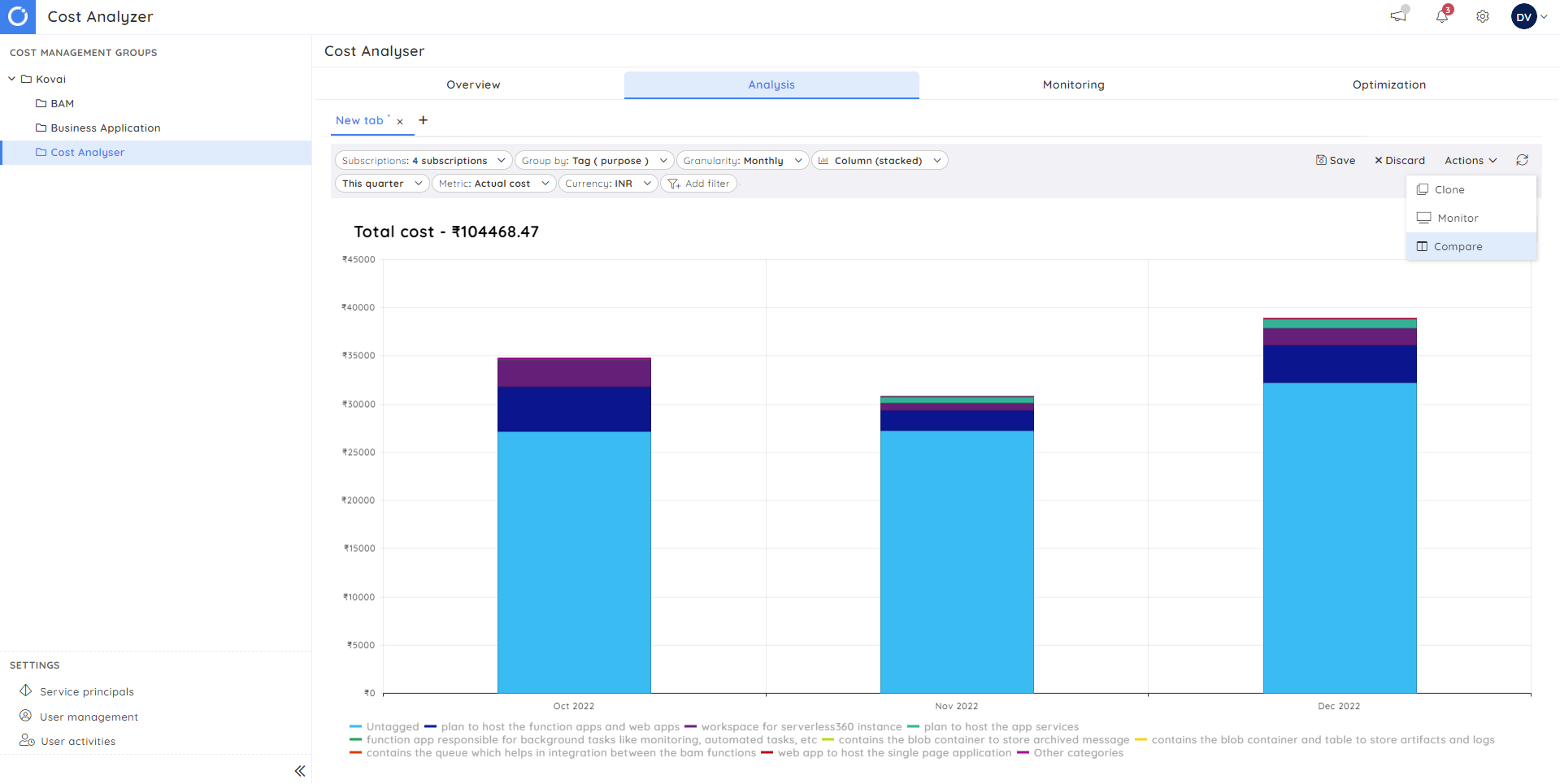 Customize the filters and time ranges to visualize cost comparison for the selected subscriptions.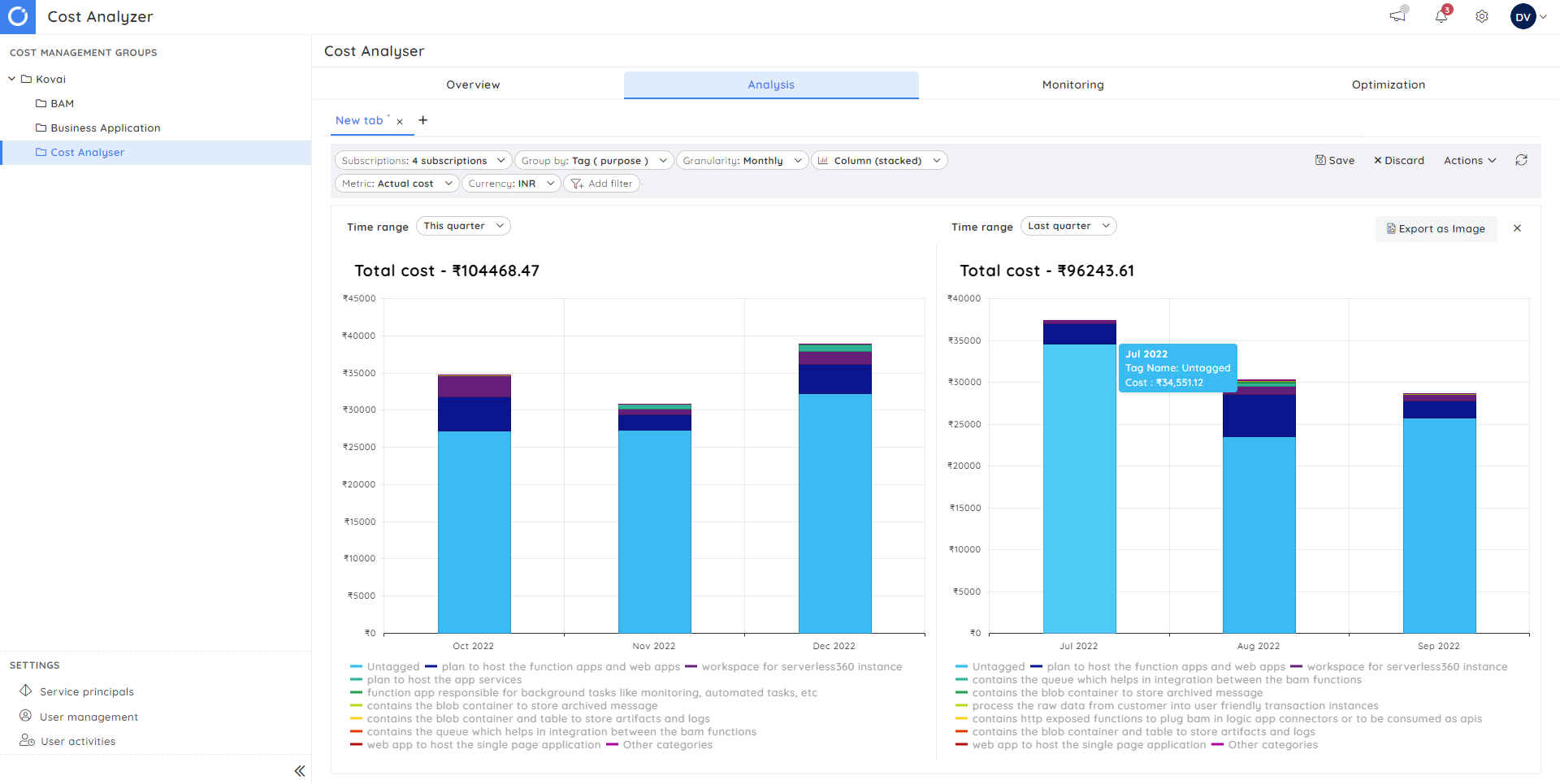 There are two unique features of the Table chart that set it apart from other types of charts:
The cost difference between two different time ranges for individual subscriptions can be viewed using a Table chart.
It is also possible to swap the time ranges only while using a Table chart.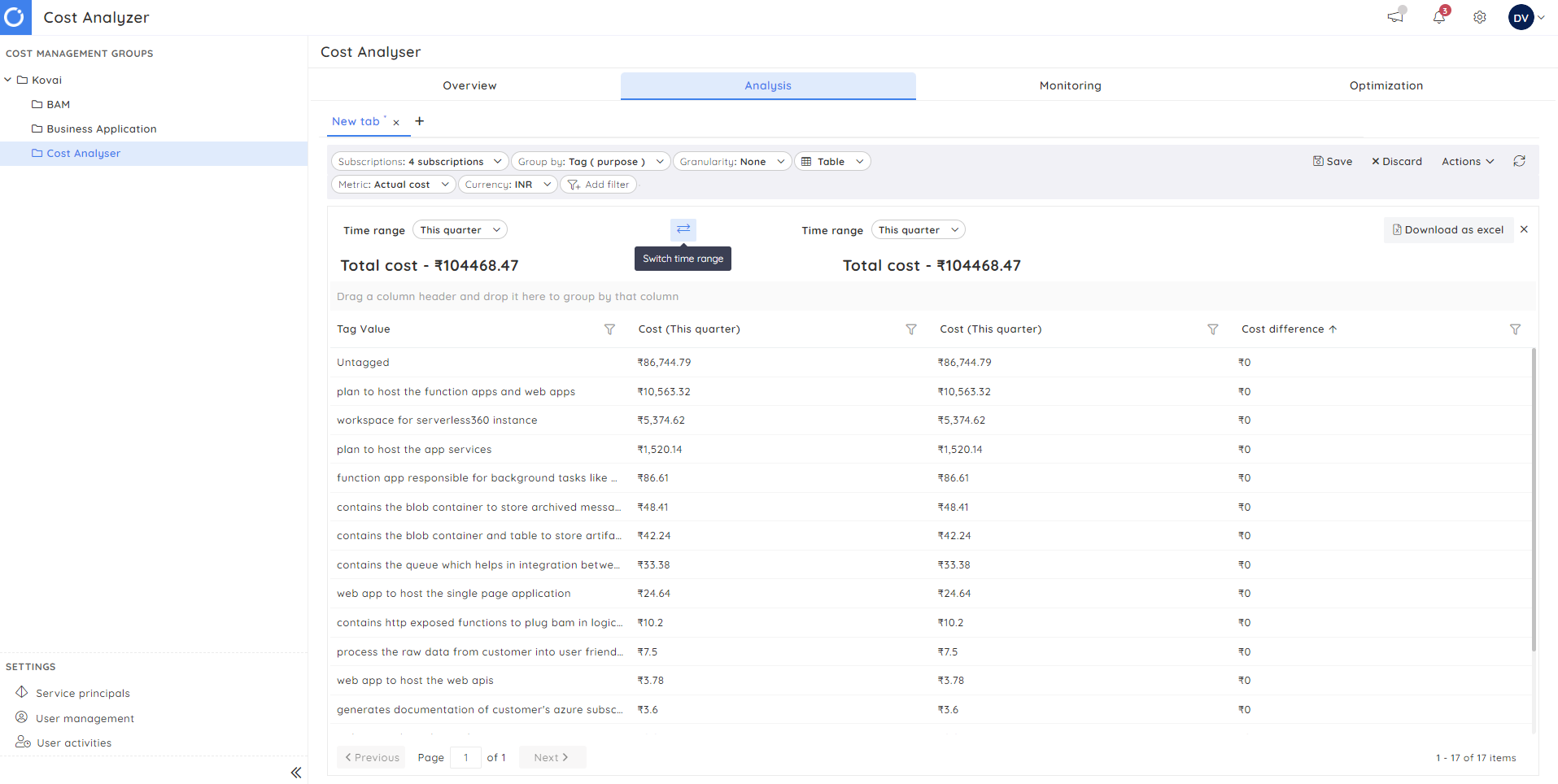 The Table chart supports Compare option only when the Granularity value is set to None.
---
Was this article helpful?
---
What's Next