Introduction
Management operations allow users to perform automated tasks upon associated Azure resources with the help of schedule, where users are also notified about the completion status of each Automated task via Notification channels configured.
Supported Resource types
The status of the following resource types can be updated
API App
APIM Product
Azure Function
Azure Function App
Event Hub
Kubernetes Service
Logic App
Logic App (Standard)
Logic App Workflow
Service Bus Queue
Service Bus Topic
Service Bus Topic Subscription
Virtual Machine
Web App
Web Jobs
Configuring Management Operations
A resource should be associated in order to begin with the corresponding Automated task.
Choose the Management operations option under New Configuration dropdown and select the resource type you wish to manage.
Select the state to be set from the available dropdown options. Select the required number of resources for which the resource state is to be updated.
Run task once immediately after saving option can be selected if users wish to run the automated task while on the go of its creation.
Click Next, Schedule the task with recurrence, if necessary, and enable it.
Click Next, choose from the notification channels available to receive notifications once the task is completed at the specified time.
Click on Save to update the configuration.
The illustration shown below is an example of updating the Azure Function App resource state using Automated task: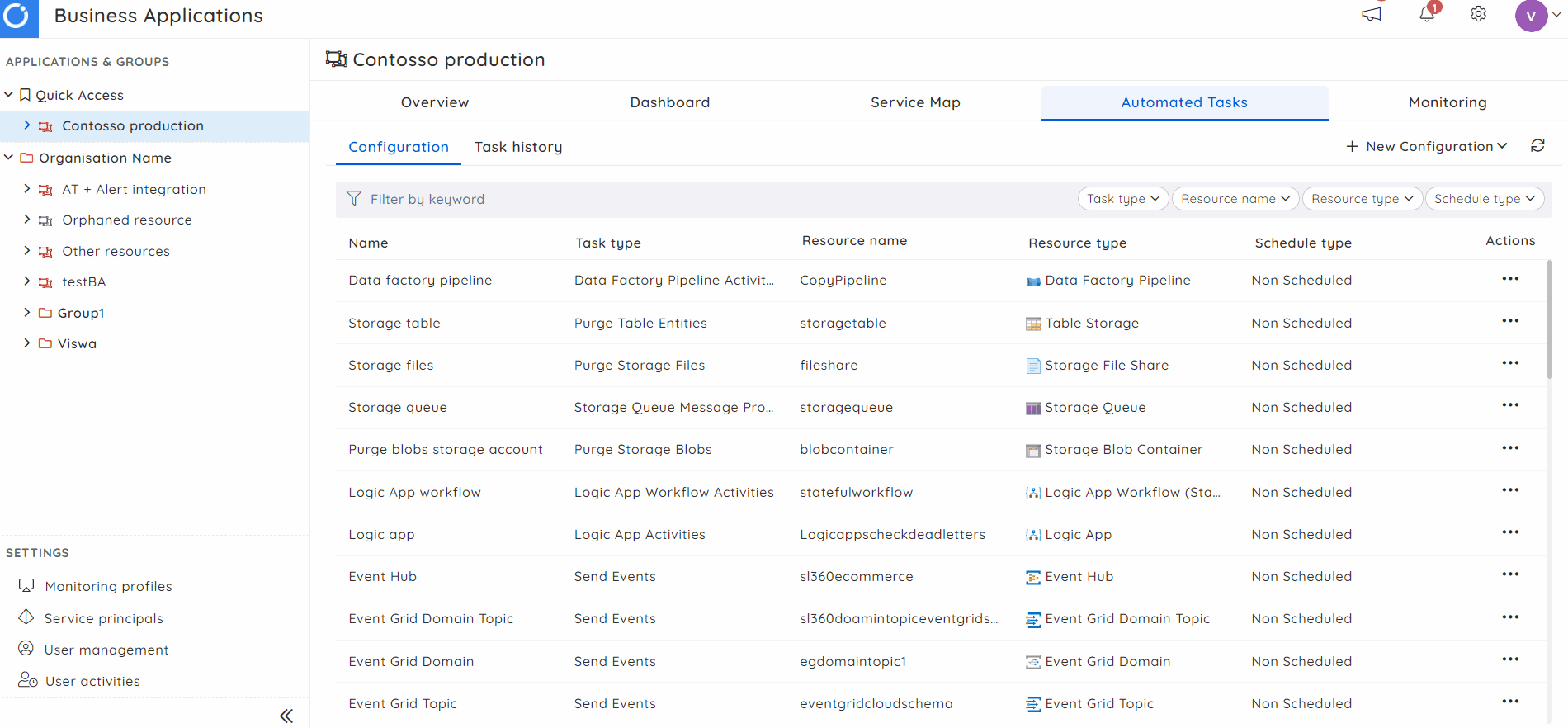 ---
Was this article helpful?
---
What's Next