Introduction
Logic App (Standard) is a new single-tenant offering that enables customers to run workflows from any location. The Standard resource type introduces a resource structure that can host multiple workflows, similar to how an Azure function app can.
Due to their close proximity, workflows in the same logic app and tenant share compute and processing resources, resulting in better performance. This differs from the Logic App (Consumption) resource, which has a one-to-one mapping between a logic app and a workflow.
Updating the Status
Customers can perform Start , Stop and Restart operations on Logic App (Standard) directly from Serverless360.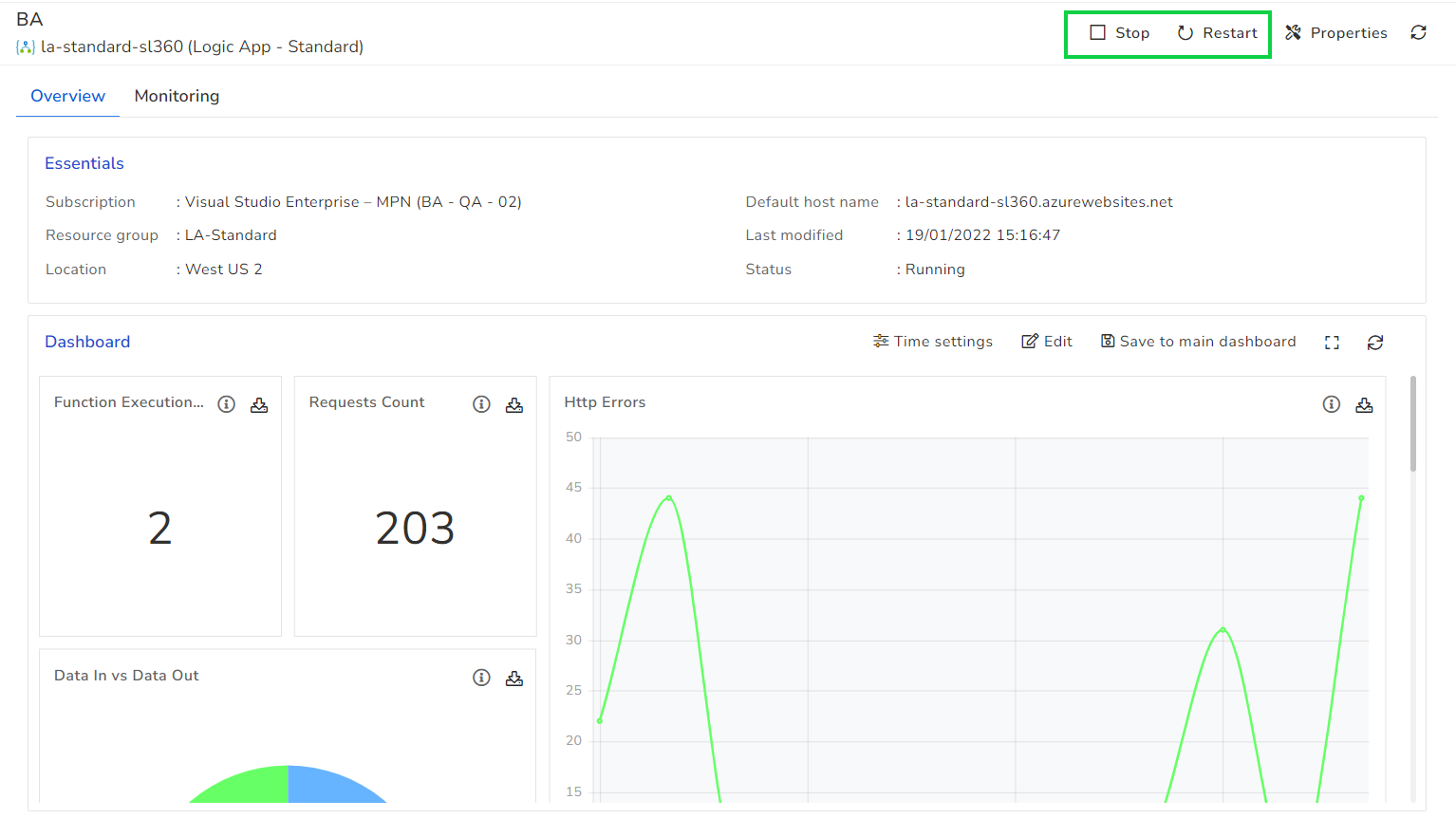 Bulk Start / Stop operations can also be performed in the Logic App (Standard) resources.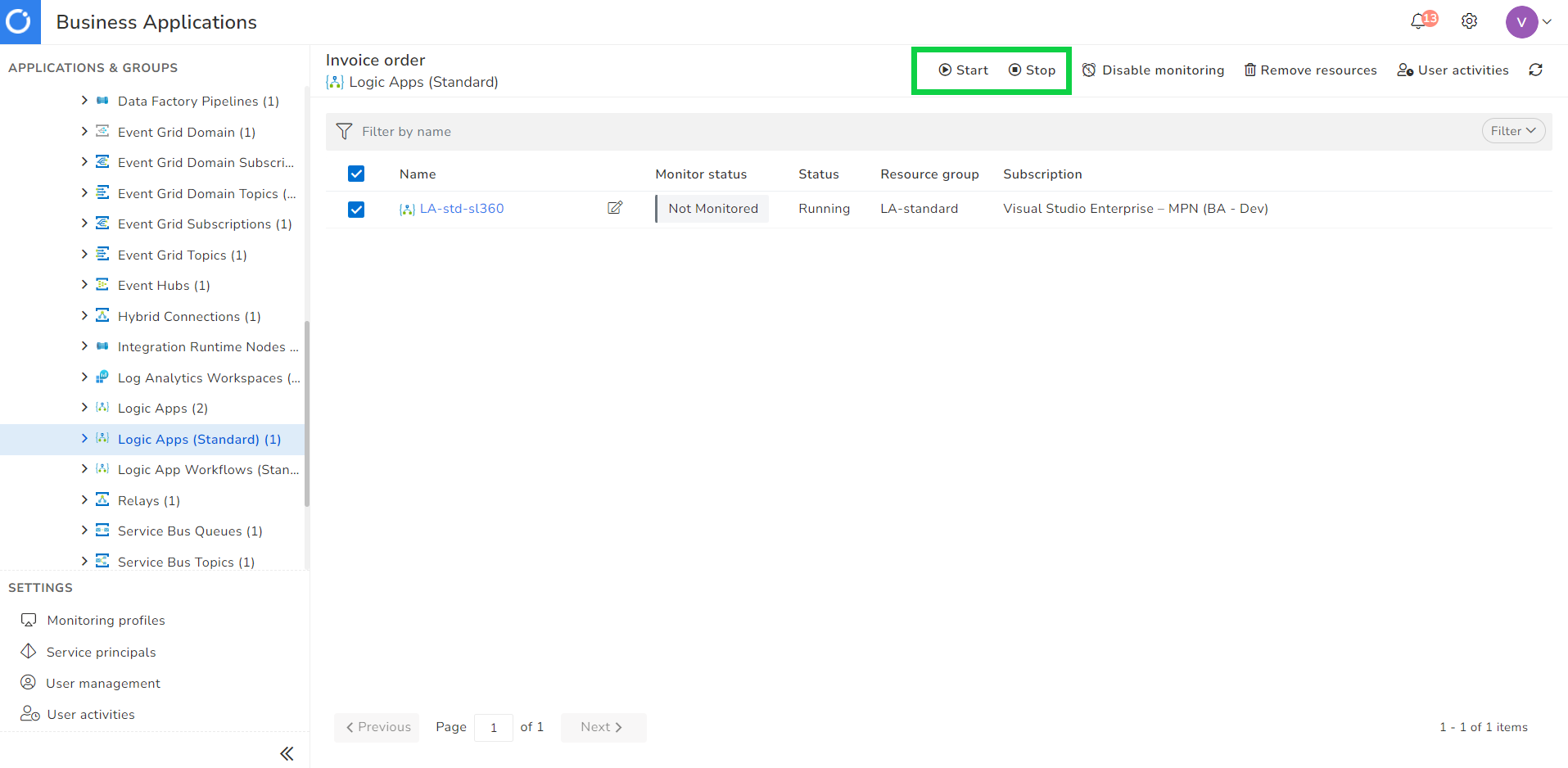 Resource Dashboard
Users now have access to a default Logic App (Standard) Dashboard within the Logic App Standard resource, allowing for enhanced data visualisation and tracking of real-time data.
Users are provided with the following pre-defined Dashboard widgets, which can be customised to meet their specific needs.
1. Function Execution Count
2. Requests Count
3. Http Errors
4. Data In vs Data Out
5. Garbage Collections
6. IO Read vs IO Write
Monitoring
Users can monitor their Logic App (Standard) resources by configuring the rules available for monitoring.

Navigate to the Monitoring section of the resource to configure the monitoring rules for Logic App (Standard).

Users can specify monitoring threshold values, based on which the real-time values are evaluated.

When the monitoring rule type is a metric, selecting a metric as threshold is also an option.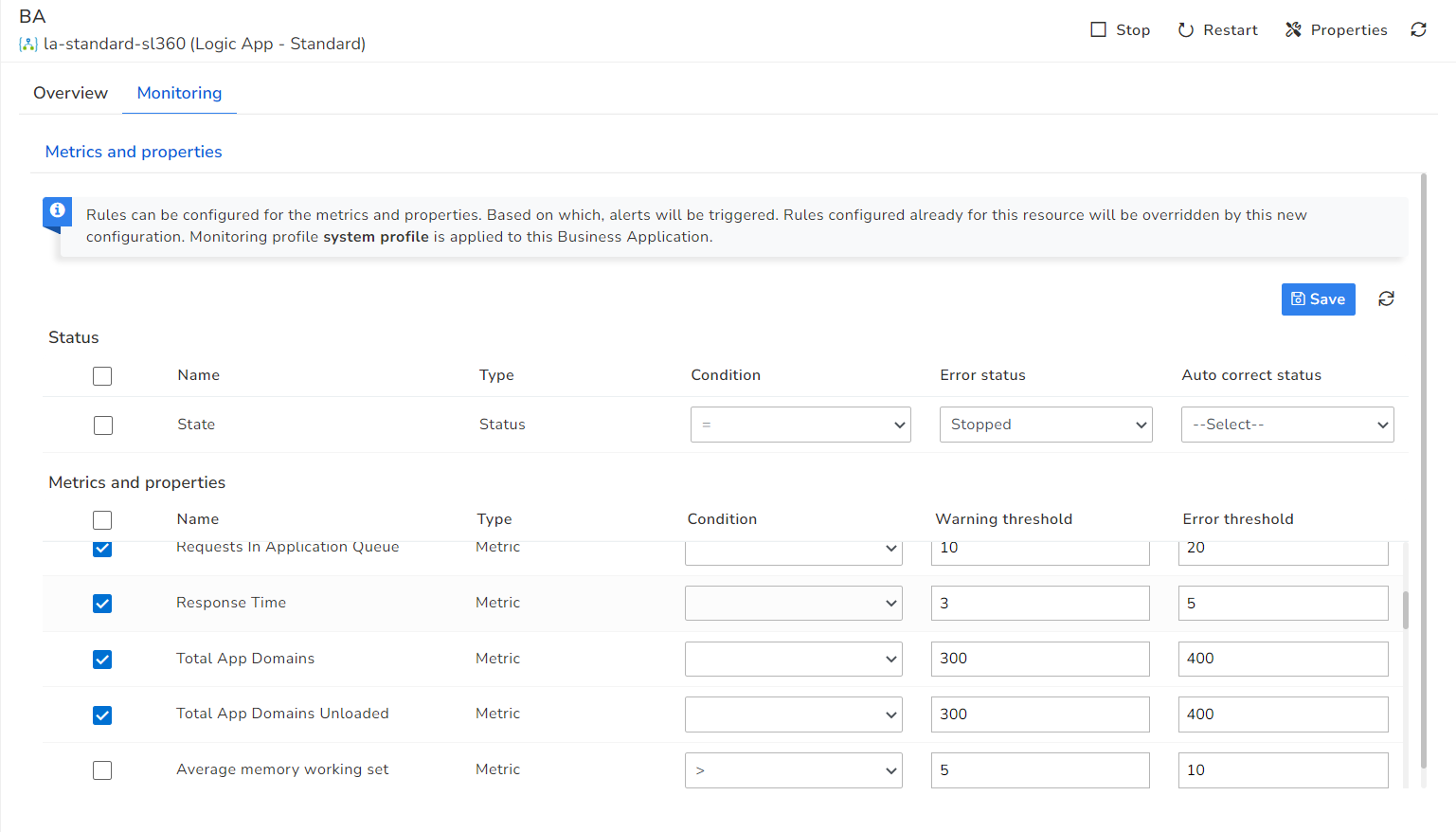 Properties
Users can view the properties of the Logic App Standard by clicking on the Properties option available at the Logic App (Standard) section.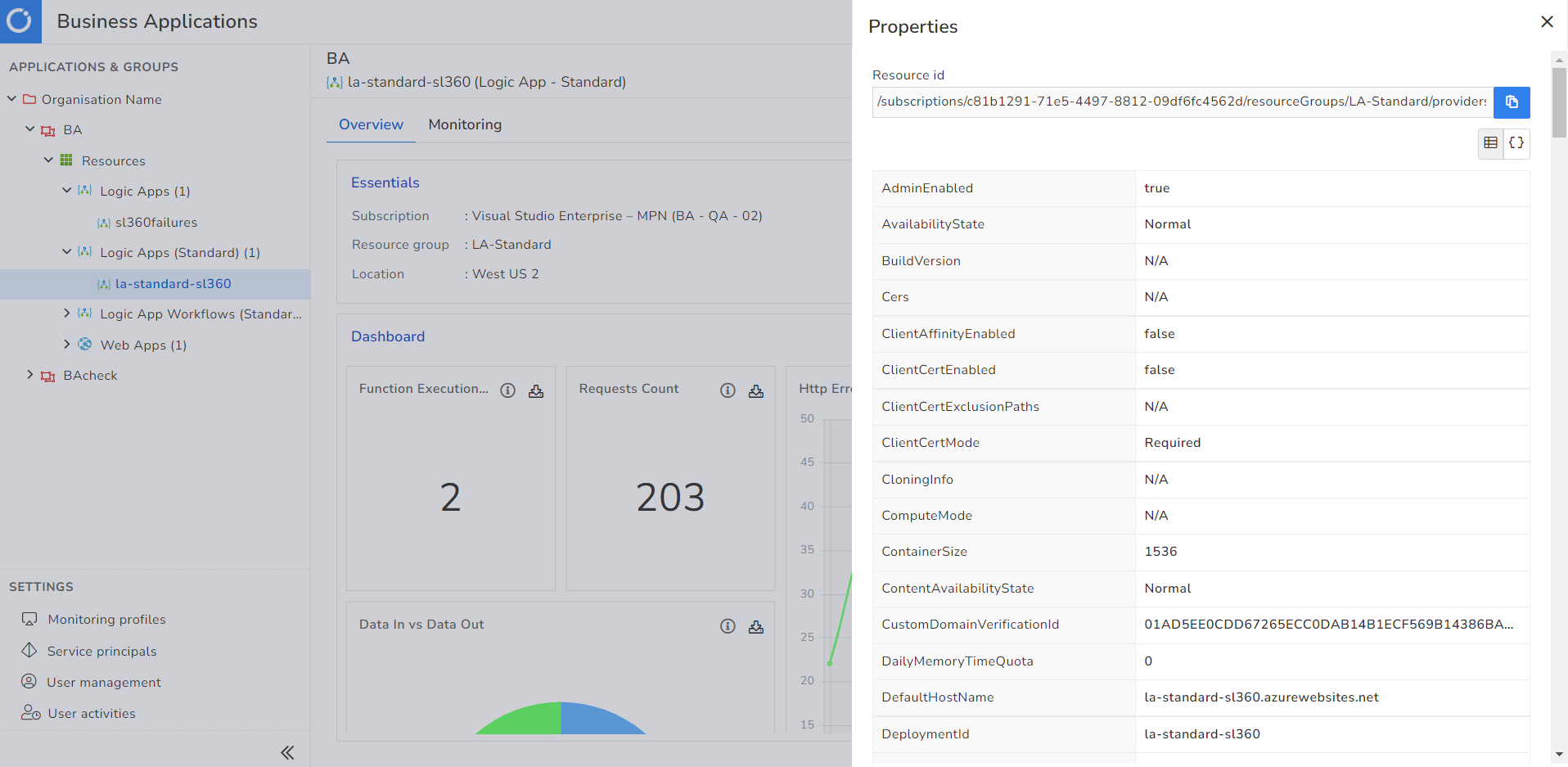 ---
Was this article helpful?
---
What's Next