Licensing usage
Users can view their license consumption usage by clicking the Settings icon available at the top and selecting the License consumption option from the navigation menu.

Consumption against the purchased limits for all the modules can be accessed in the License consumption window.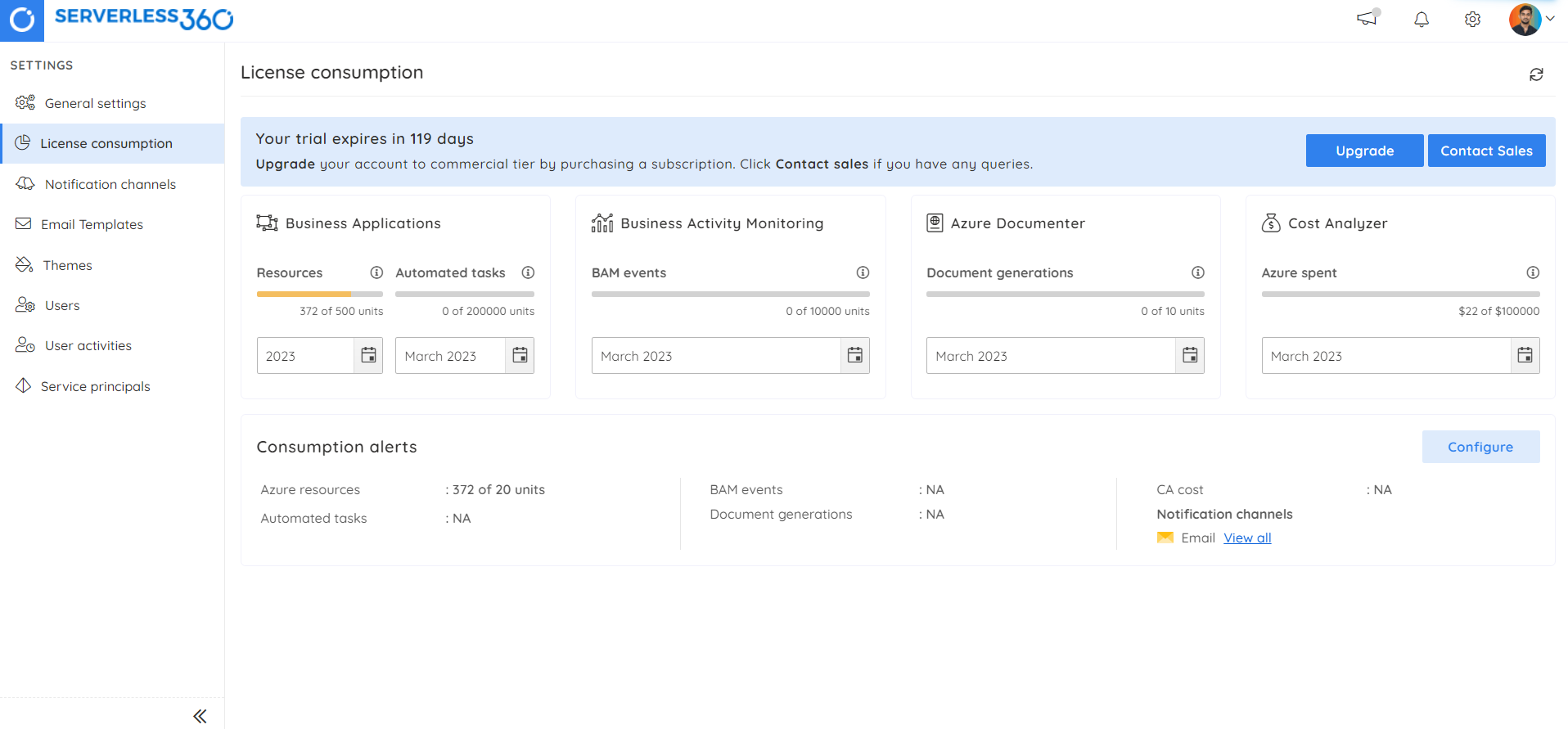 Expiration period
The licensing period is valid for the number of months subscribed by users.

The licensing period for a Serverless360 SaaS account can be increased at any time by sending a request to the Serverless360 Sales team with the help of Contact Sales (or) upgrade the license using Upgrade option in the License consumption section.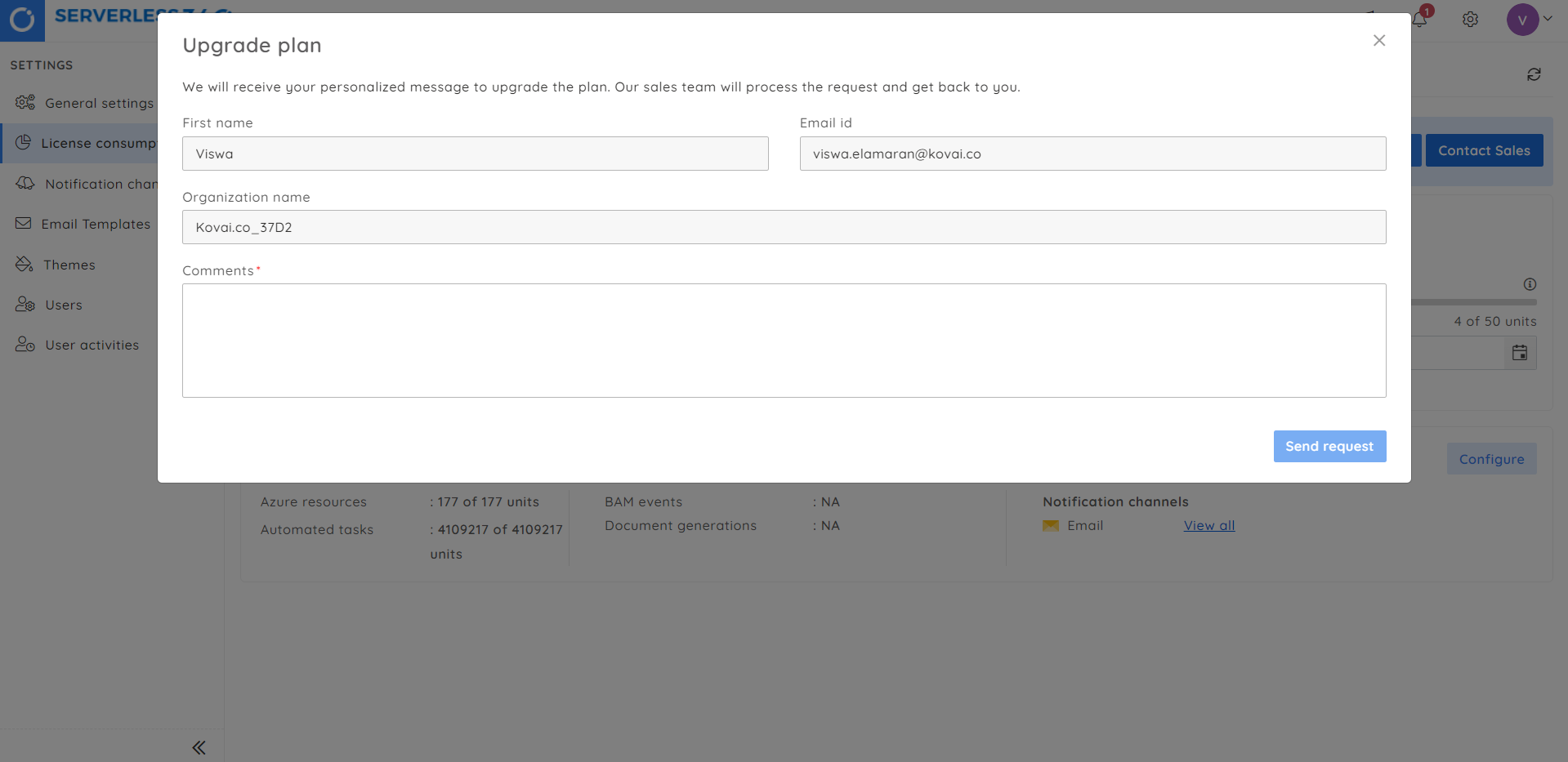 Consumption alerts
Consumption alerts can be configured for an account to receive notifications when the consumption is reaching the purchased limits.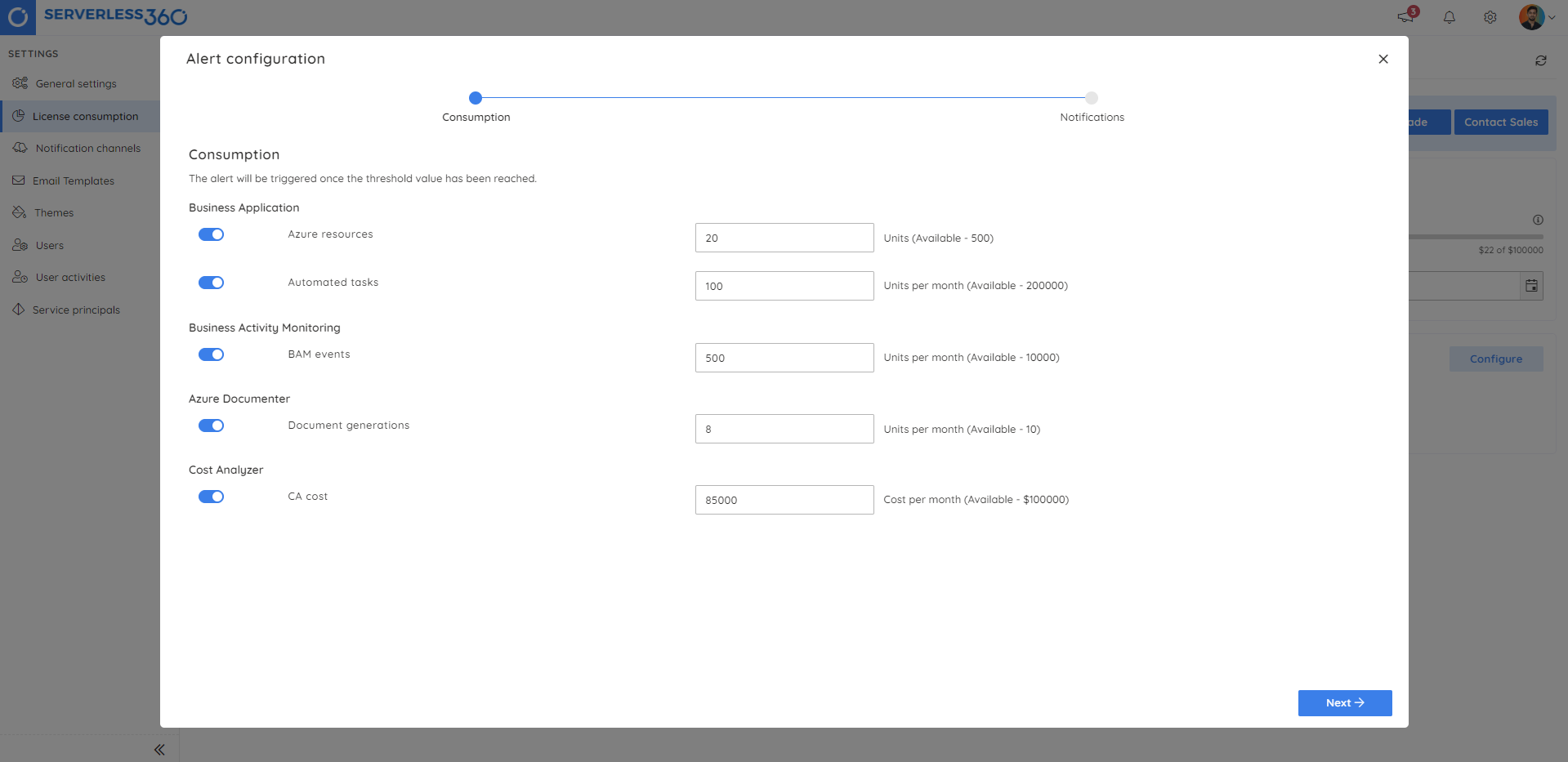 The notifications will be sent to all the configured notification channels. This will help the users to be aware of the consumption and to upgrade the license before they reach the limits.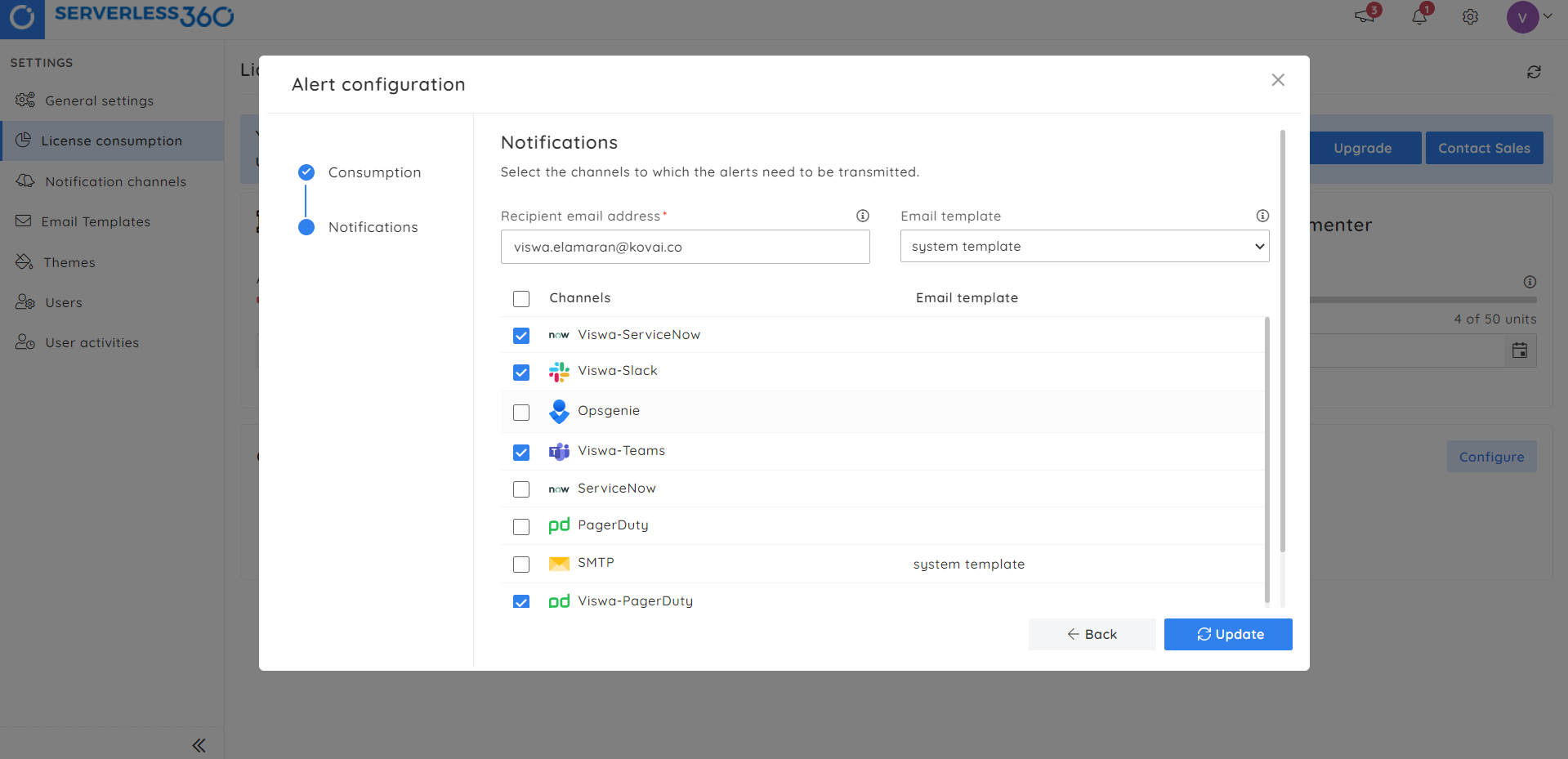 Click here to know more about Notification Channels.
---
Was this article helpful?
---
What's Next