Global property management
---
Introduction
Global properties are properties that can be configured to the stages in different transactions across multiple business processes.
Global properties can be created, updated, and deleted when navigated to Global properties section.
These properties can be mapped while configuring the properties of stages.
Managing Global properties
Editing a Global property
Any changes made in the global properties will be reflected in all the stages where these properties are mapped.

Users can easily modify the names and data types by clicking Edit in the actions of the Global properties page.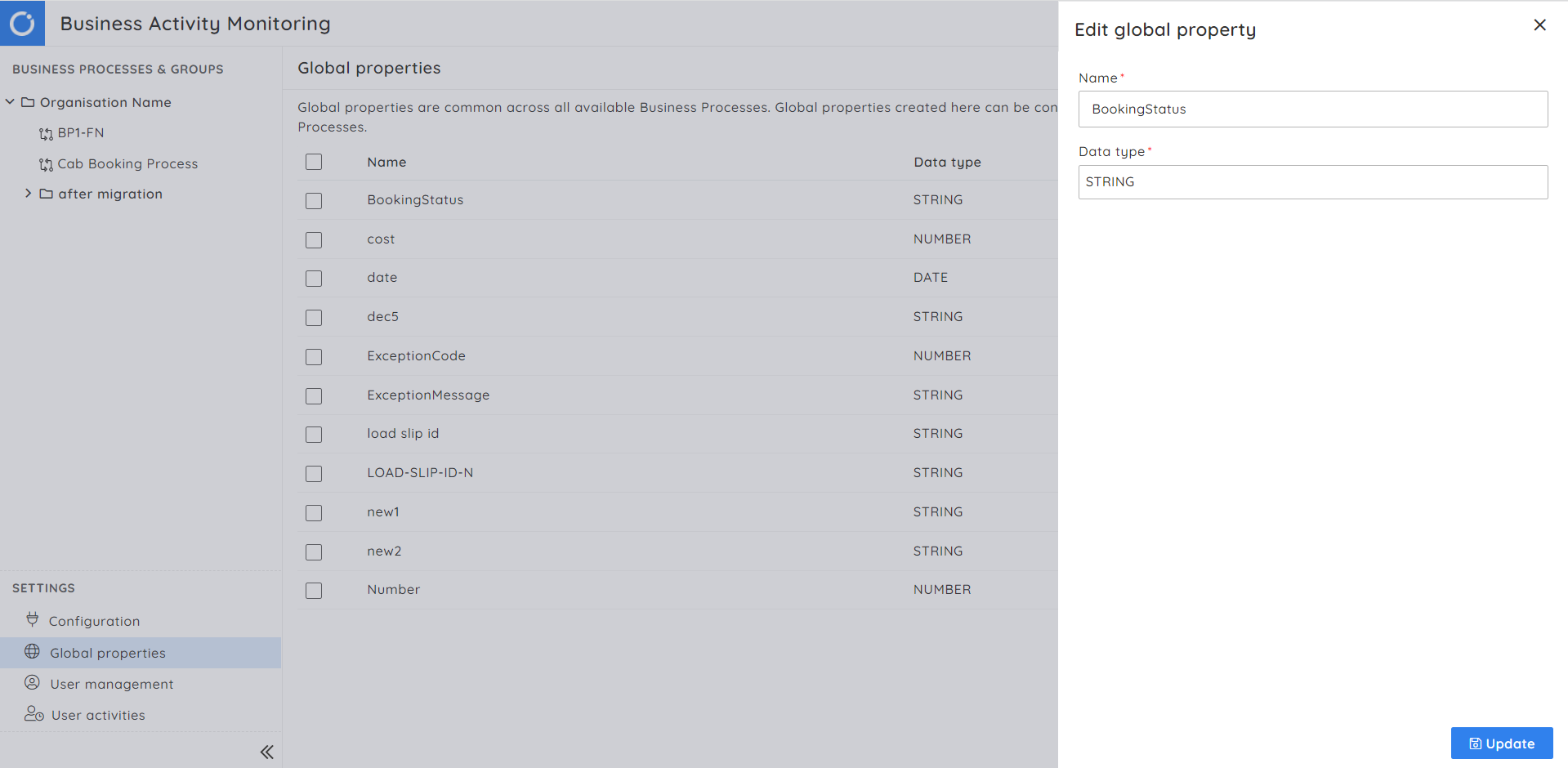 Deleting a Global property
Users can easily delete the created Global property by clicking delete in actions of the Global properties page.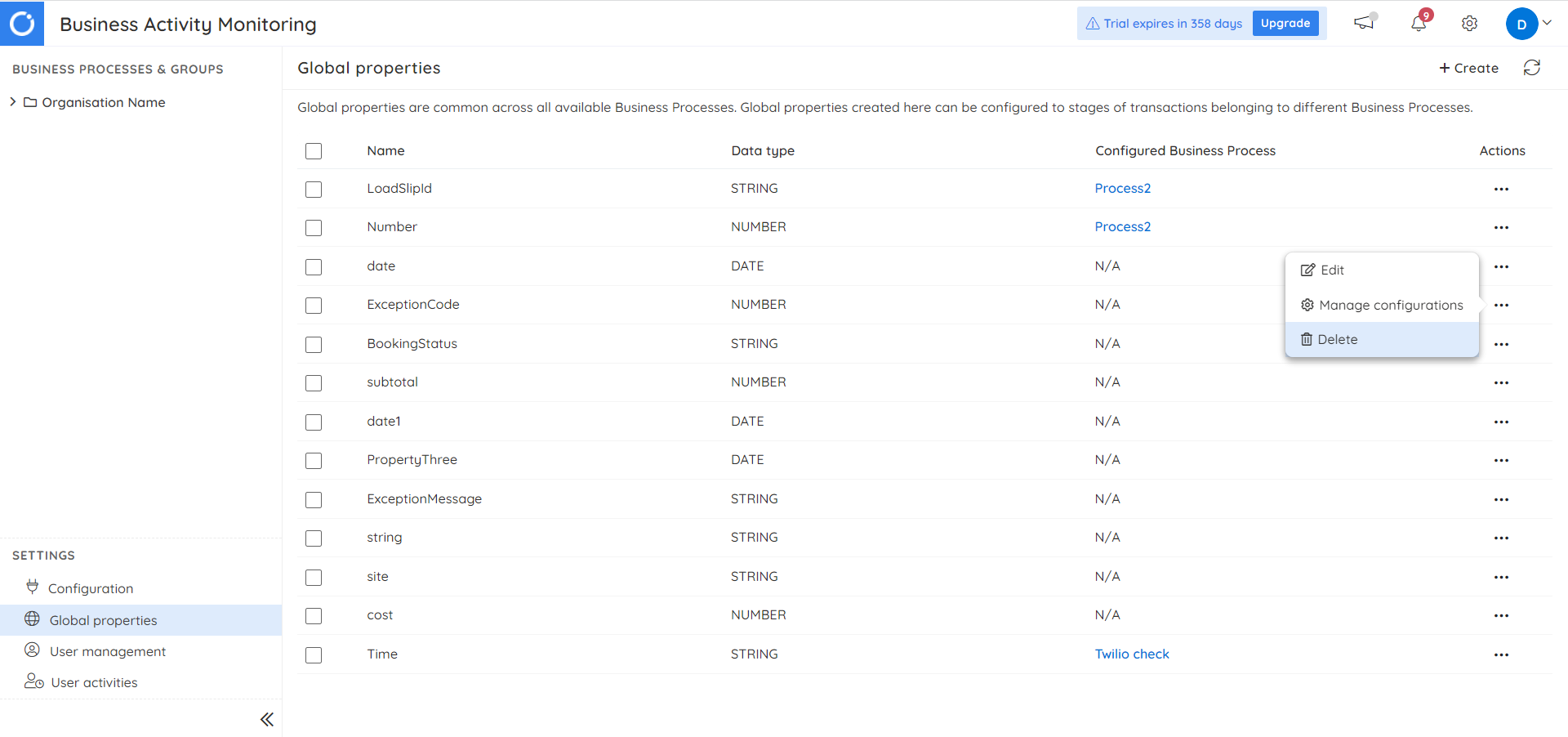 Managing Global properties at the level of Business process
Users can manage tracking configuration(s) for global properties at the business process level by clicking Manage configurations in actions of the Global properties page.
Click Configure in the Global property tracking configuration blade to enter valid details of the Property source, Property JSON path, and Extract value using regular expression.
Enabling Apply the configuration to all the stages where this Global property is mapped will apply the changes to all the stages within that business process.
Click Save, to access the global property at the Stage level.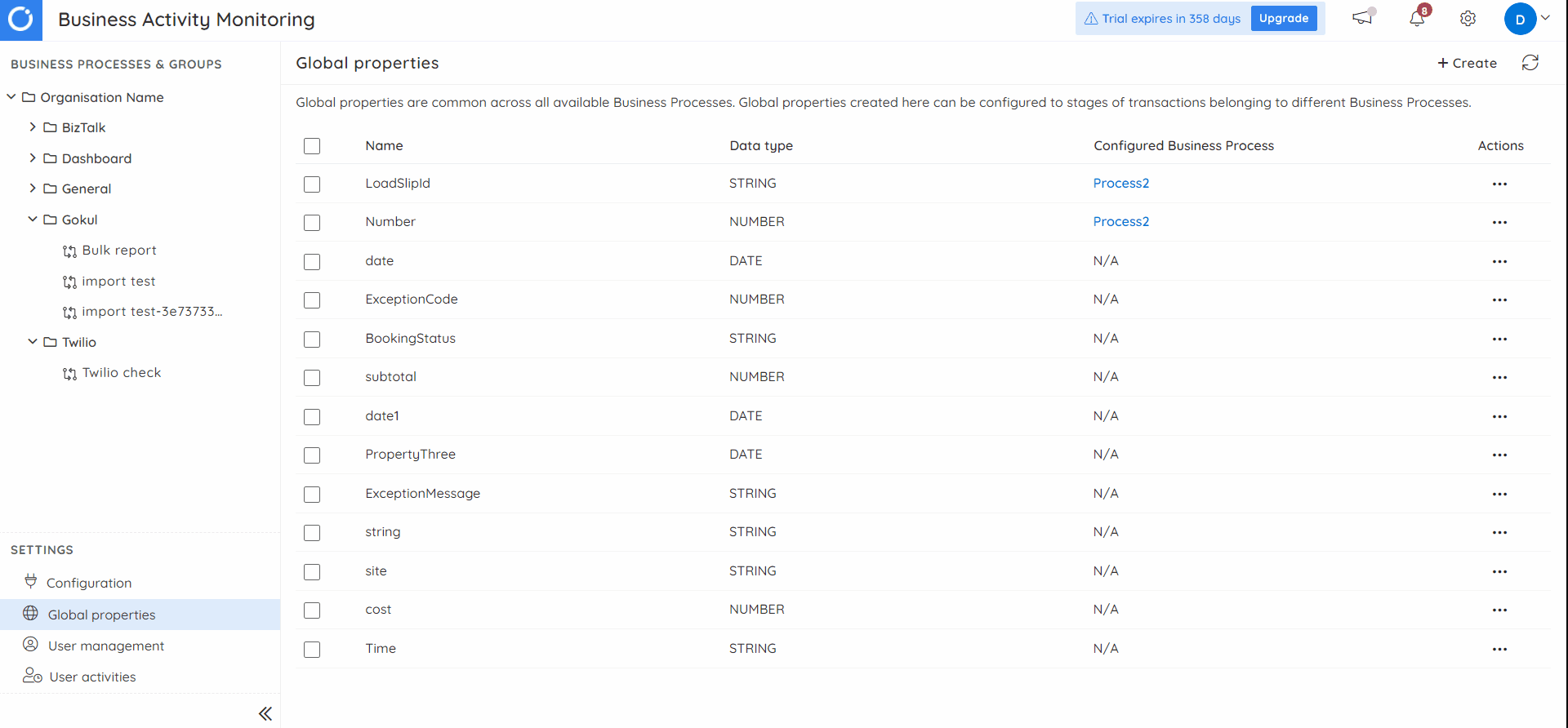 The global property that is mapped to a Stage can be overridden if required.
---
Was this article helpful?
---
What's Next