Introduction
The first thing that comes to mind when we think of a document is "it's big," and we end up spending far too much time reading it all.
The Executive Summary, on the other hand, allows readers to quickly become acquainted with a specific document without having to read it all. As a result, time, effort, and energy are saved.
Document structure
The Executive Summary type of Azure document contains the following information:
It contains the subscription details for which the user has generated the document, along with the date-time.
It has information about the expenses spent on total subscription usage, and resource group/location wise charges.
Generate a Document
Users can generate a document with Executive Summary as a document type by selecting it from the Document details section available while creating a new document configuration.

The Billing date range should be specified by selecting one among the dropdown options or by specifying a custom date range with a maximum limit of 90 days.

The Executive Summary document can also be generated with the help of Generate document option available in any of the existing document configurations.

Once the generation is completed, the URL will be generated. The user will also be able to download the generated document via the Download hyperlink.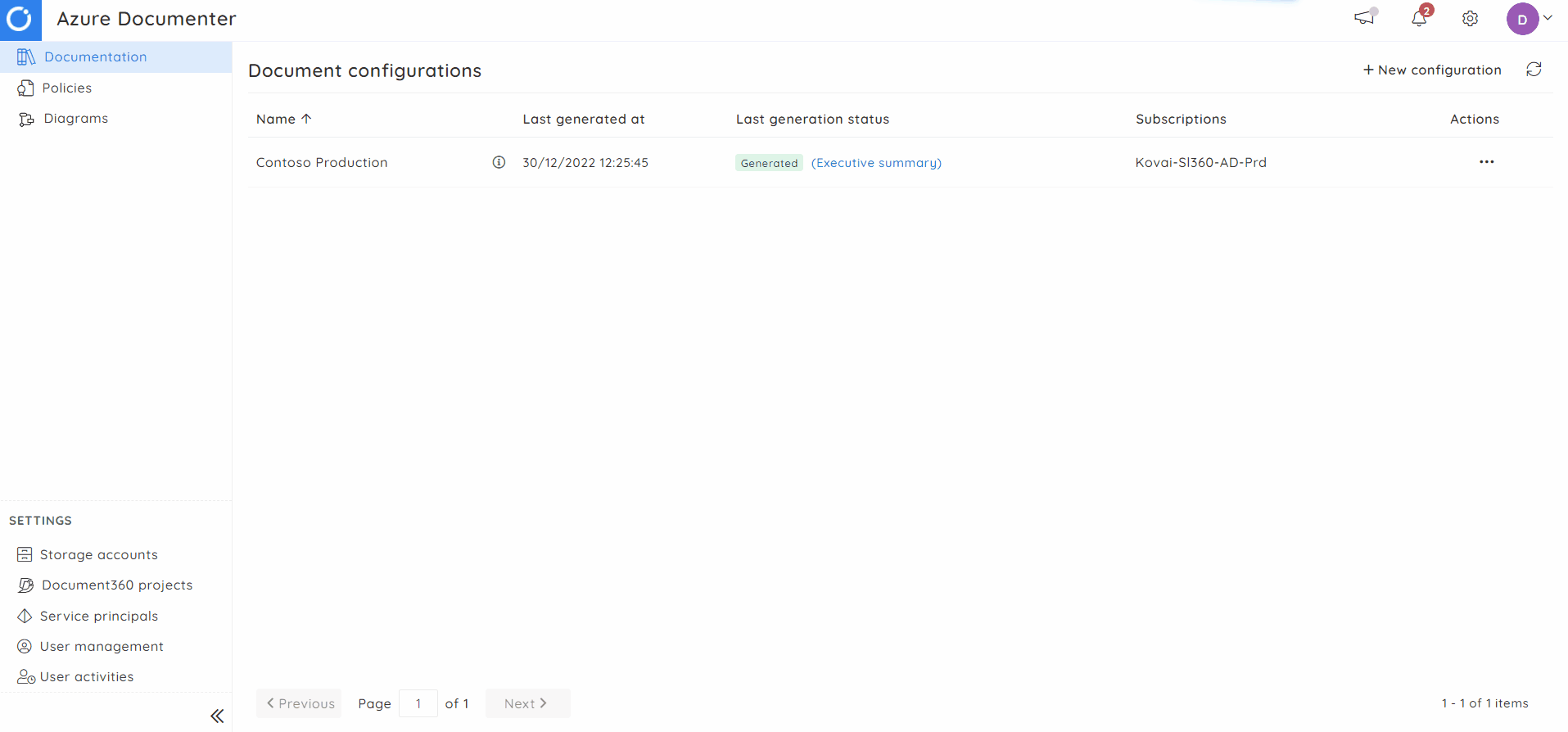 ---
Was this article helpful?
---
What's Next