Deployment
12 Dec 2022

1 Minute to read
Deployment
Updated on 12 Dec 2022

1 Minute to read
---
Share feedback
Thanks for sharing your feedback!
Introduction
This article provides a brief overview of the architecture and deployment process of Serverless360 private instance.
Pre-requisites
The following are necessary for successful installation of Serverless360 private instance in your Azure subscription:
Credentials of a Service principal to deploy the Serverless360 private instance.

The above-mentioned Service principal should have Contributor access to the resource group in which the Serverless360 private instance should be deployed.
Architecture
The following Azure resources will be created in the user's subscription as a part of the deployment process:
Web App
Function App
SQL
Storage Account

Deployment
Serverless360 provides an installer tool, from which the private instance of Serverless360 can be deployed into the user's Azure subscription .
Choose the required Azure environment and provide valid Service principal details to begin with the deployment process.
The Azure environments supported by Serverless360 private instance include:
Azure Global Cloud
Azure China Cloud
Azure US Government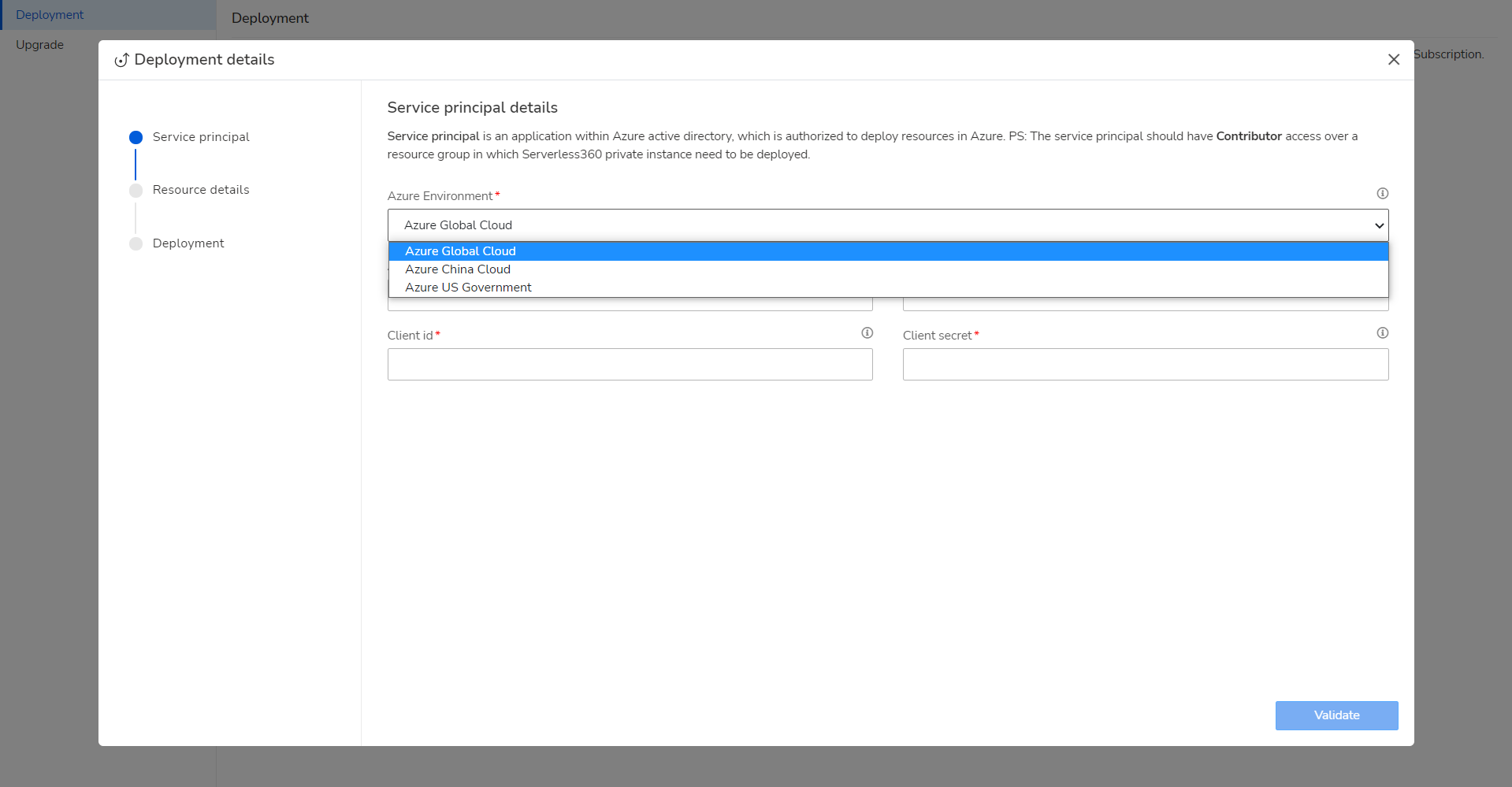 After the Service principal has been successfully validated, the user must select the resource group and its region in order to list the available resources of the relevant resource type. Alternatively, the user can create a new resource that will be created concurrently with the PH deployment.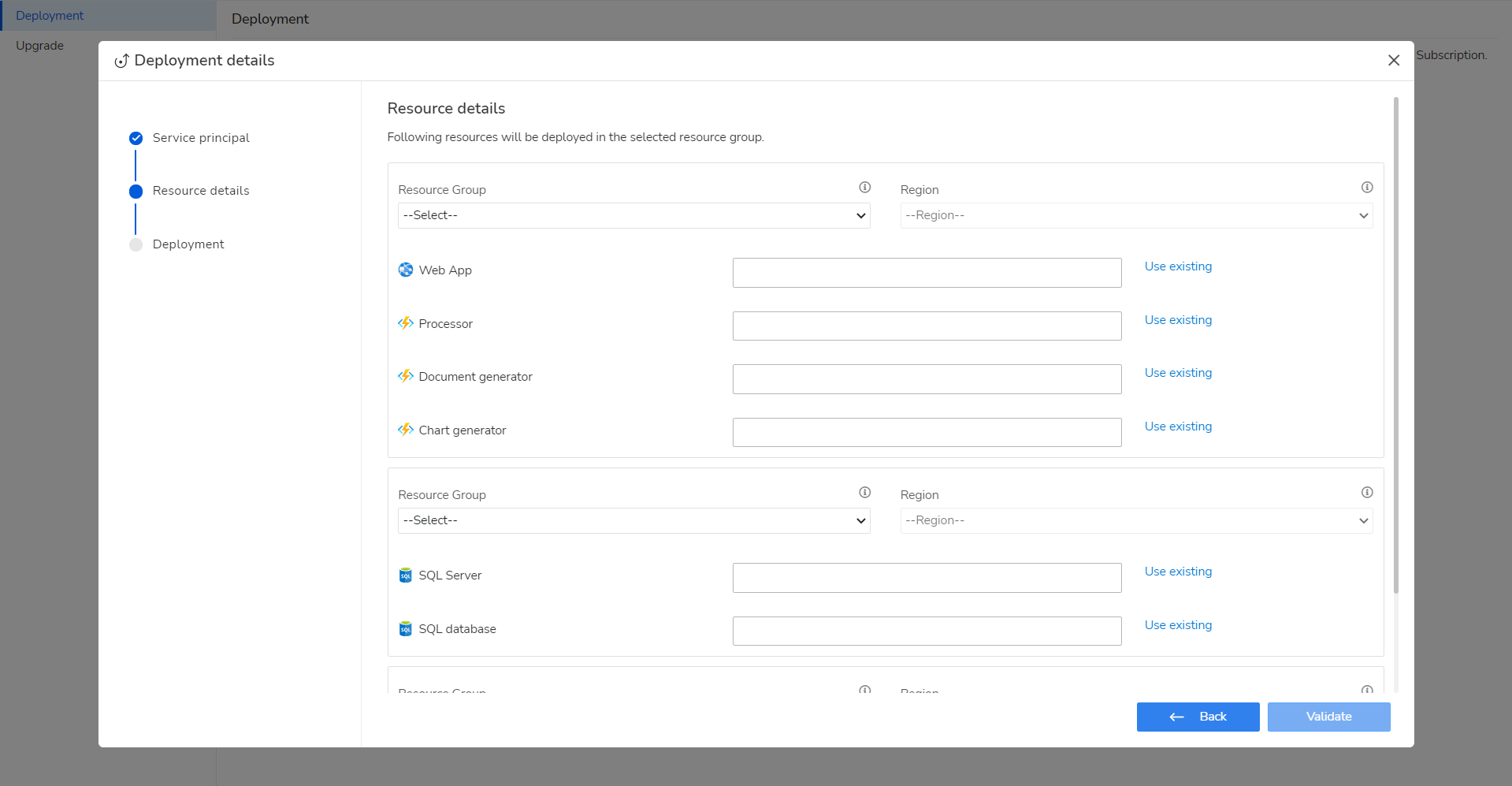 The Deployment section shows the status of the ongoing steps needed to deploy the Serverless360 private instance environment.
Once the deployment is complete, a hyperlink will be displayed, and users can begin using their Serverless360 Private Instance by signing up after visiting the link.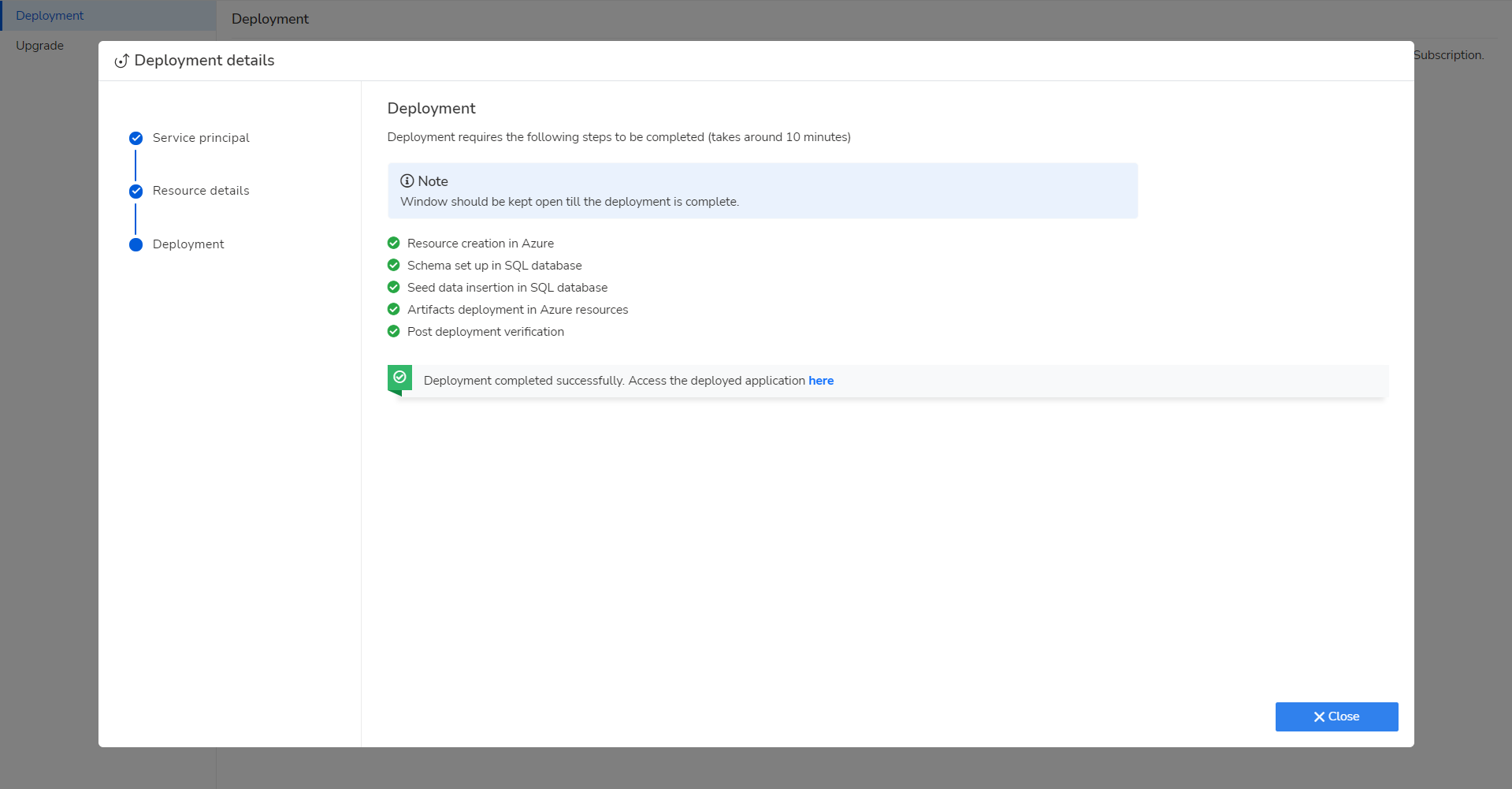 The deployment time will most likely be around 10 minutes.
---
Was this article helpful?
---
What's Next