Data Factory Integration Runtime Node
---
Introduction
An Integration Runtime (IR) is the compute infrastructure used by Azure Data Factory to provide data integration capabilities such as Data Flows and Data Movement. It acts as a link between the activity and the linked Services.
An Integration Runtime Node is a linked service created for an on-premises data store that specifies a self-hosted integration runtime instance for the service to connect to data stores. Each node uses DPAPI to encrypt the credentials and stores them locally.
Monitoring
The Integration Runtime Node resource can be monitored by configuring the status of the respective resource as a monitoring rule.

Navigate to the Monitoring section of the resource to configure the monitoring rules for Integration Runtime Node.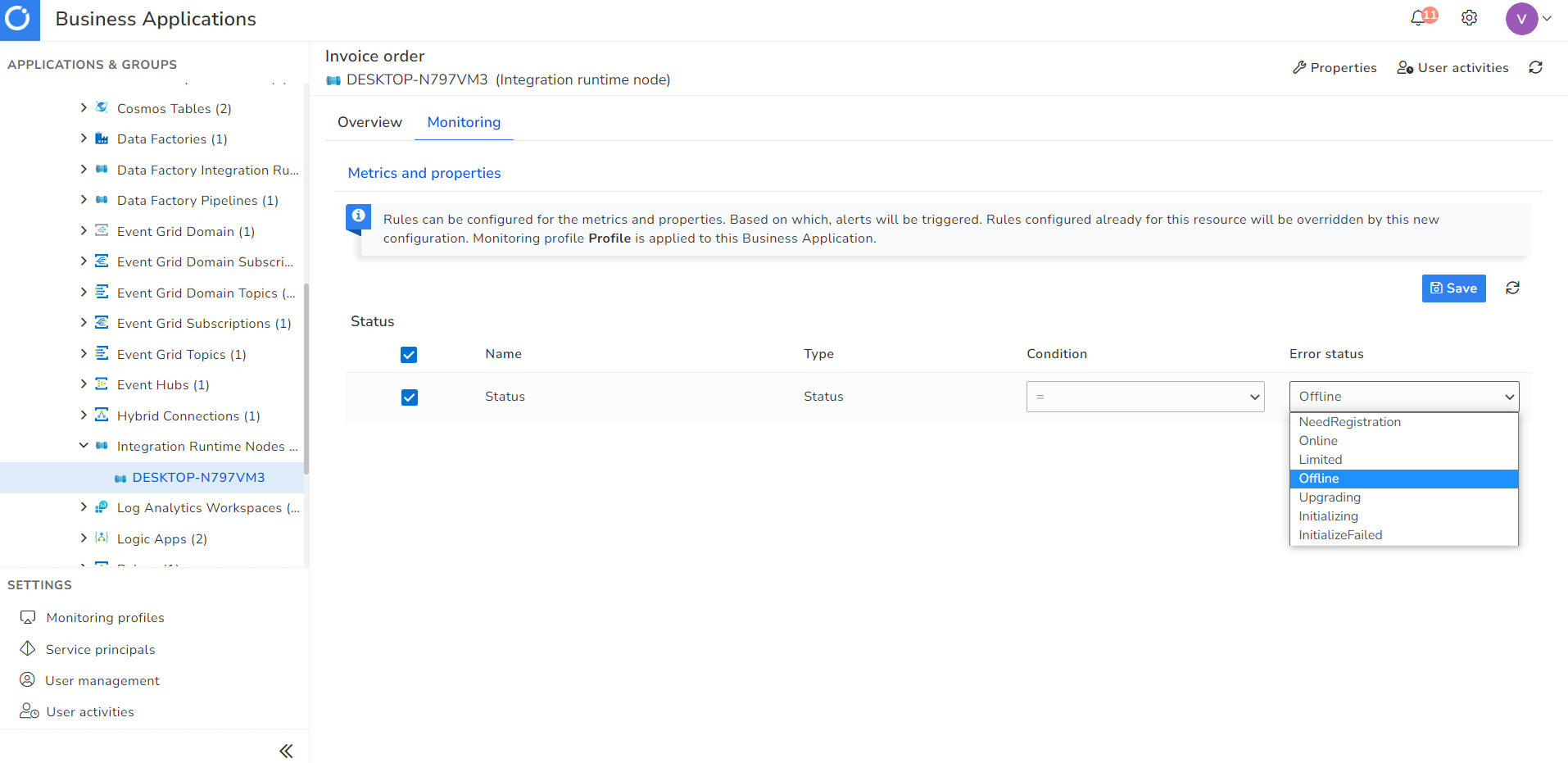 Properties
The properties of the Integration Runtime Node can be viewed by clicking on the Properties option.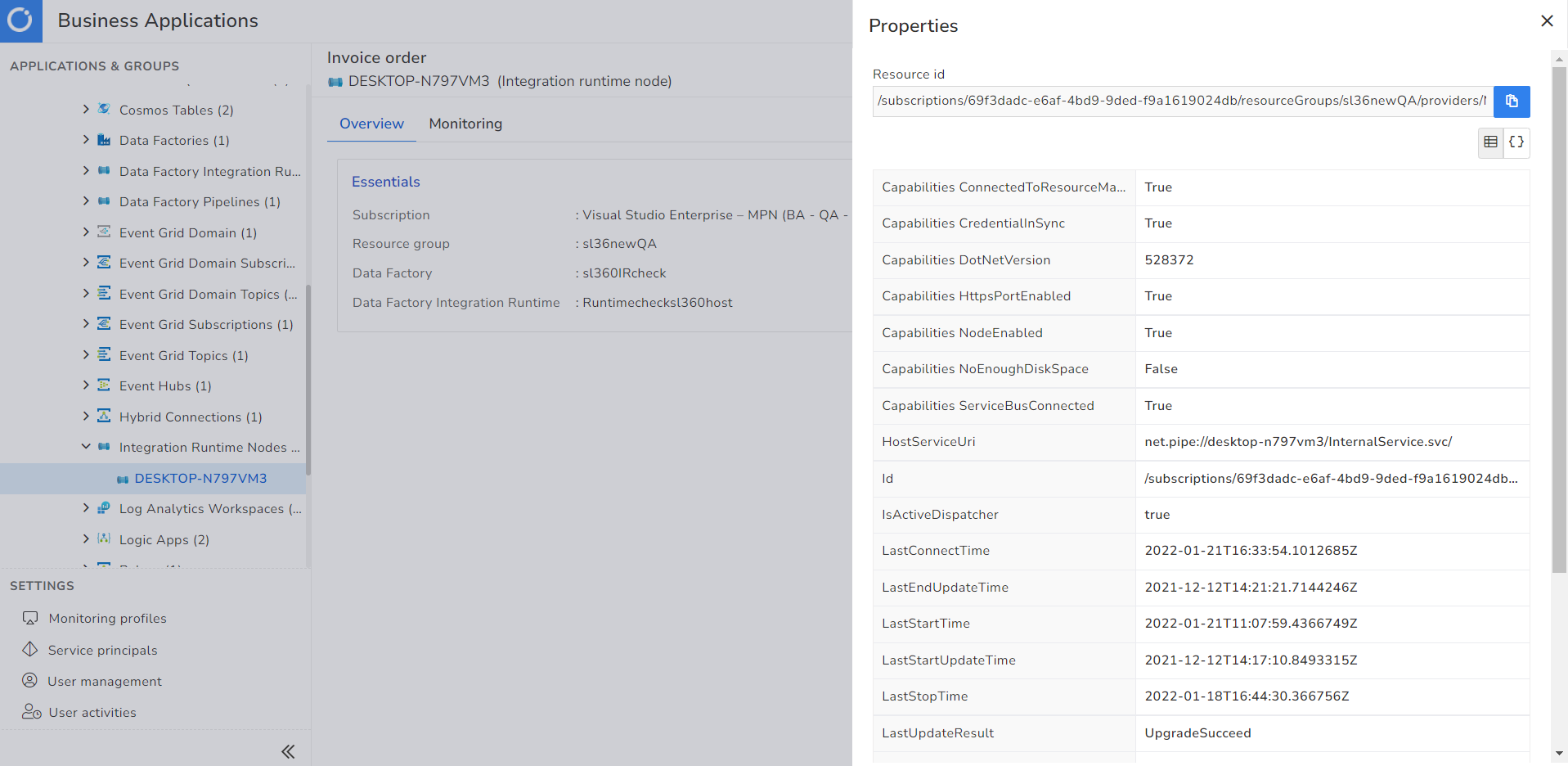 The properties are displayed in JSON format as well.
---
Was this article helpful?
---
What's Next