Business Application Alert history
---
Introduction
Monitoring is essential to keep an eye on Serverless components to understand if they are functioning as expected.
Serverless360 Monitor sends out an alert to the user when the configured threshold values are met for the relevant Business Application.
Alerts
Users can view the list of alerts generated for a Business Application under Alert History present in the Monitoring tab of the relevant Business Application.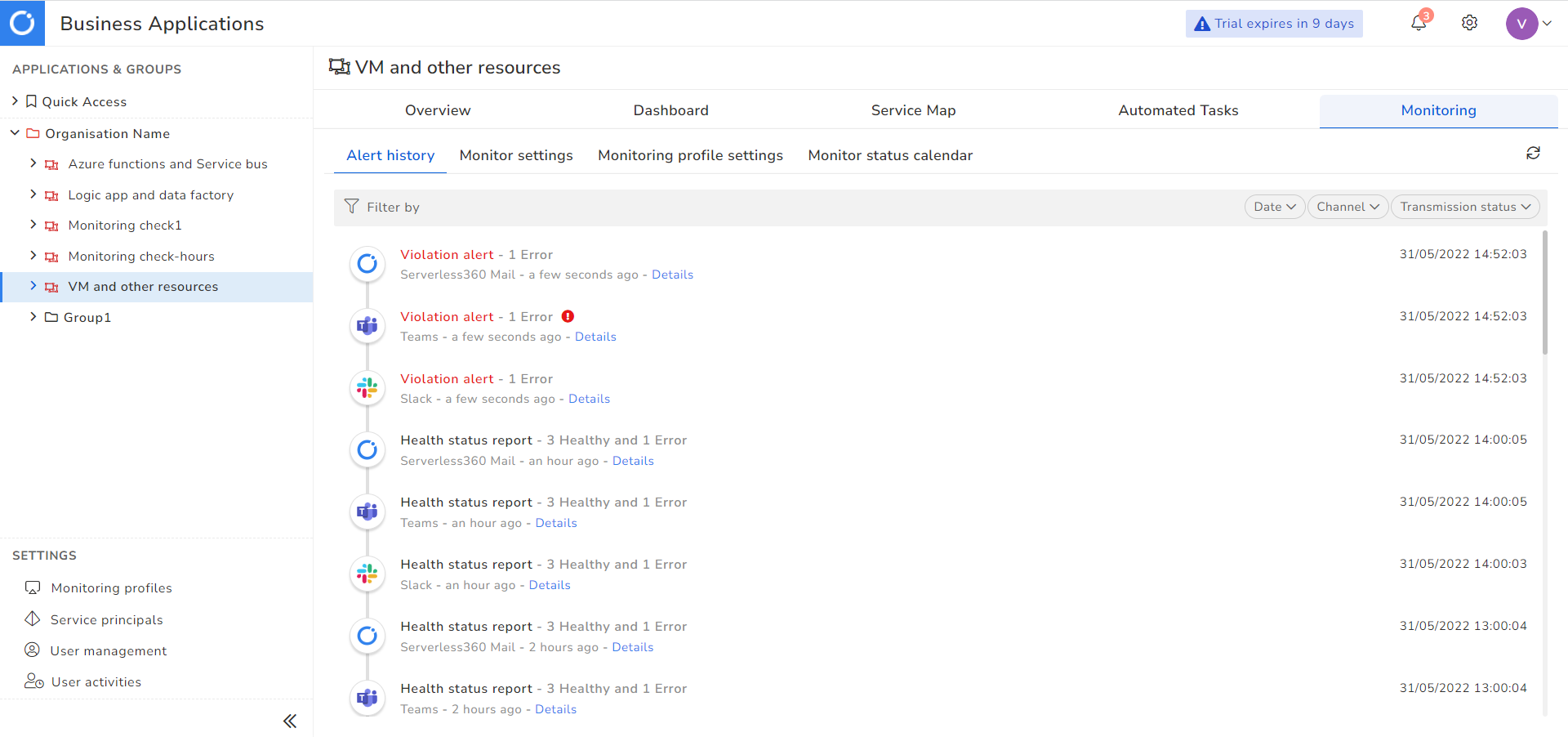 Unique status reports and violation alerts will be generated for Business Applications for which the monitoring is configured in two different ways.

The entire details of each alert can be viewed by clicking the Details hyperlink found in each alert.
The image shown below is the Alert details of a violation alert received when a Business Application is mapped to a Monitoring profile: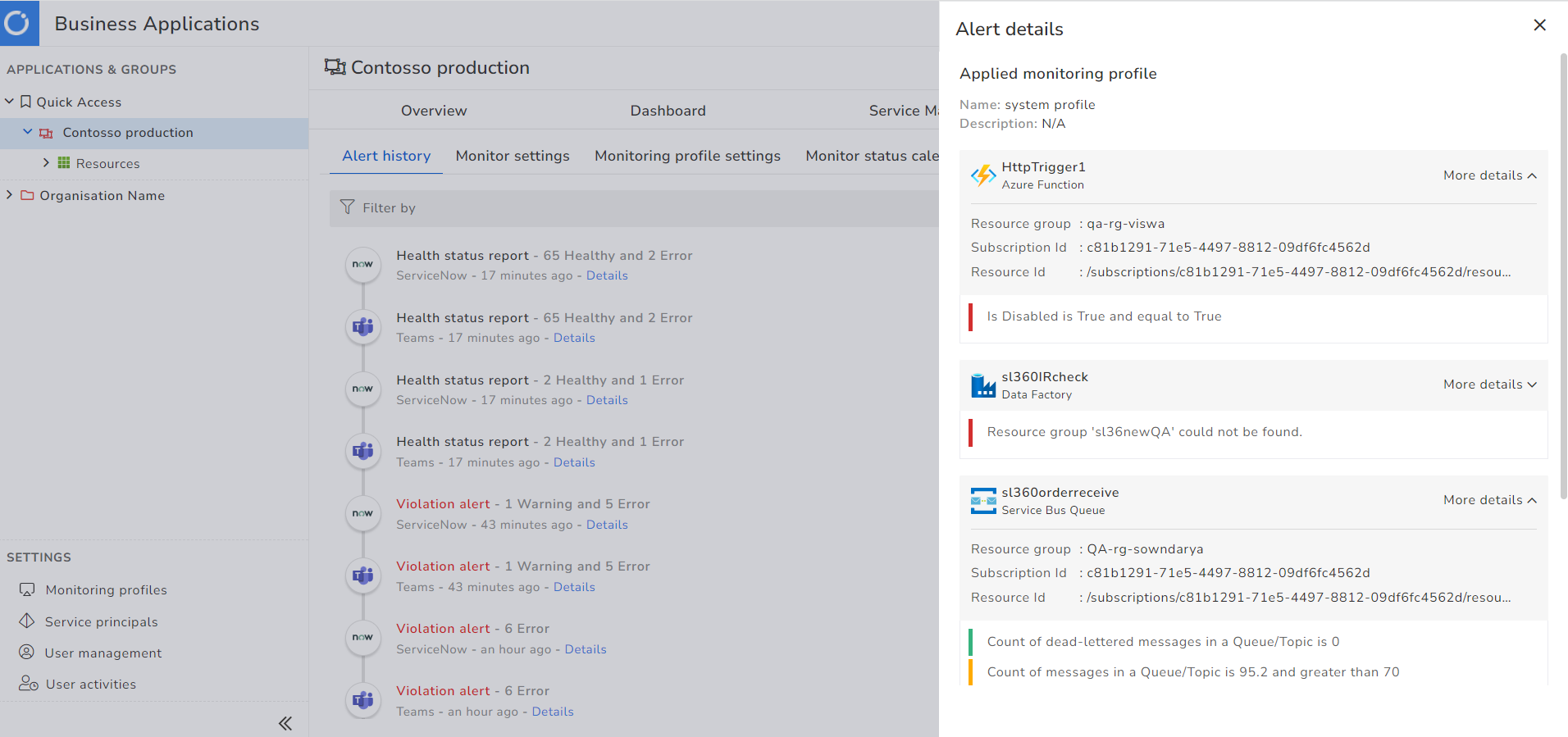 If a Notification channel fails to transmit the generated alerts, those alerts will be captured in Alert history with the Transmission status marked as Failure and the Failure Reason can be found by clicking on the red info icon.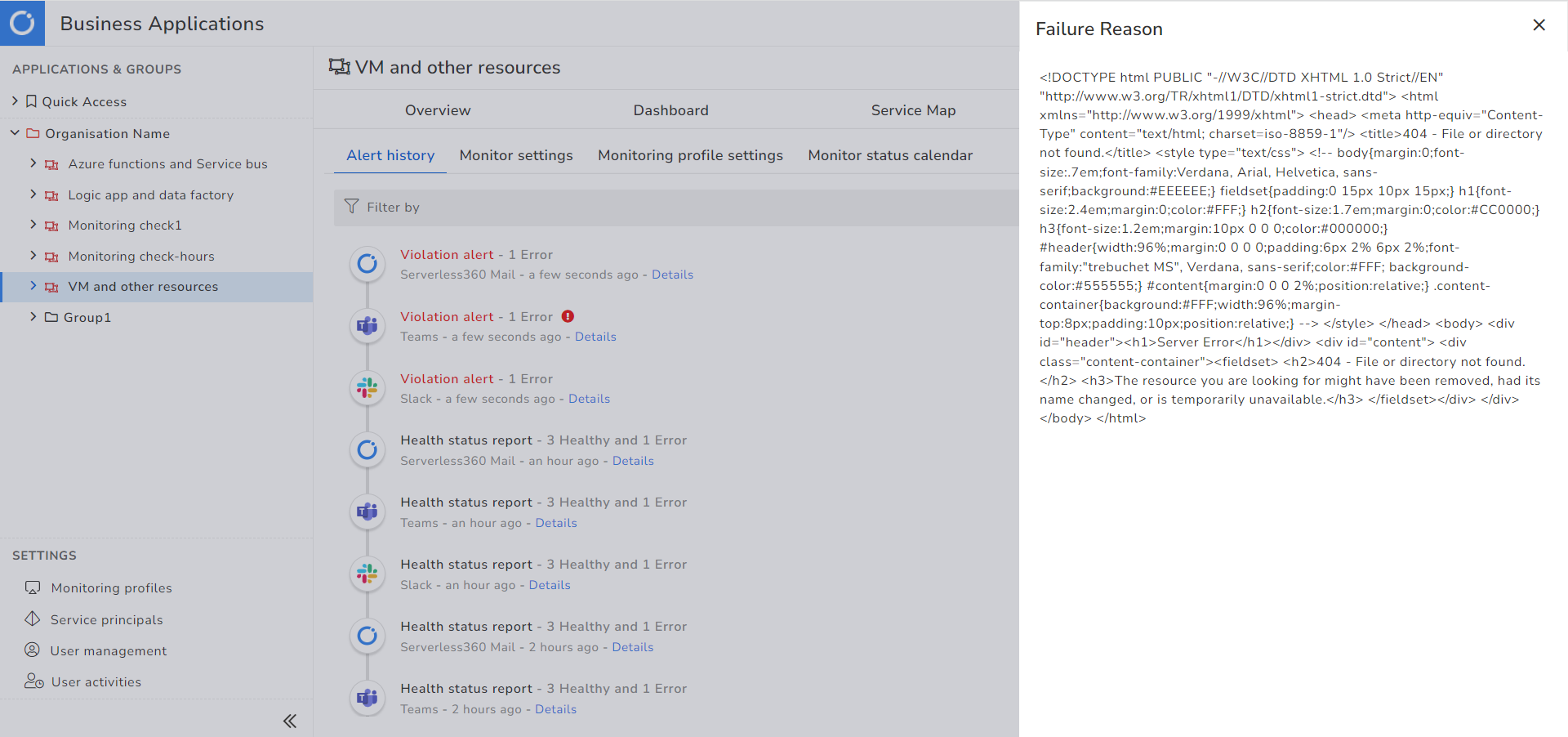 Filters in Alert history
Users can filter alerts based on Date, Channel type, Alert type , and Transmission status.

---
Was this article helpful?
---
What's Next