In the Business Activity Tracking page, you can search for transactions easily with the help of BAM search language query. Once you have associated a Business Process with a composite application and you have some messages flowing in the process with some tracked properties enabled, you can make use of the search feature.
Let's say if you have some transactions and you want to search for a specific invoice number, then if you type inv in the search bar you will get intellisense for it.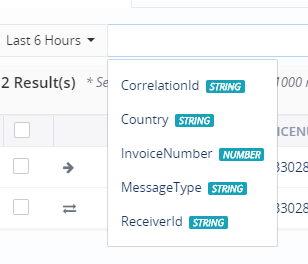 Once you have entered the full query and hit search you can see the transactions which have that particular invoice number.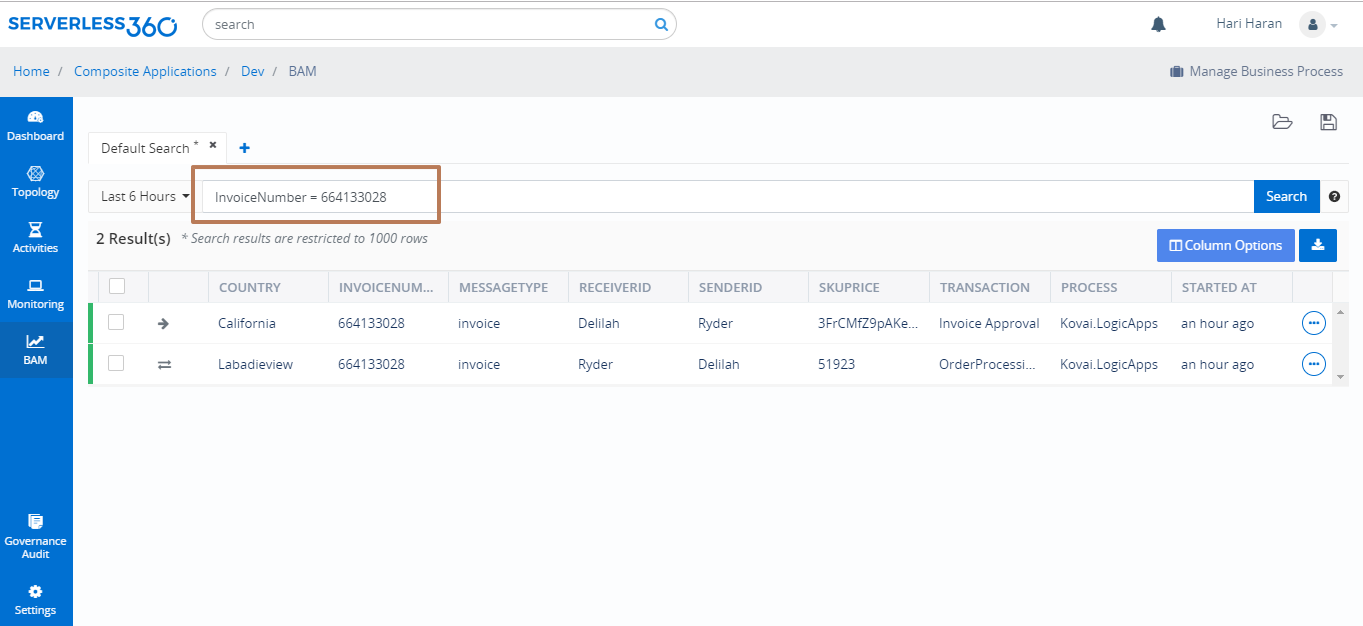 This search works for basically any property that you configure in your Business Process.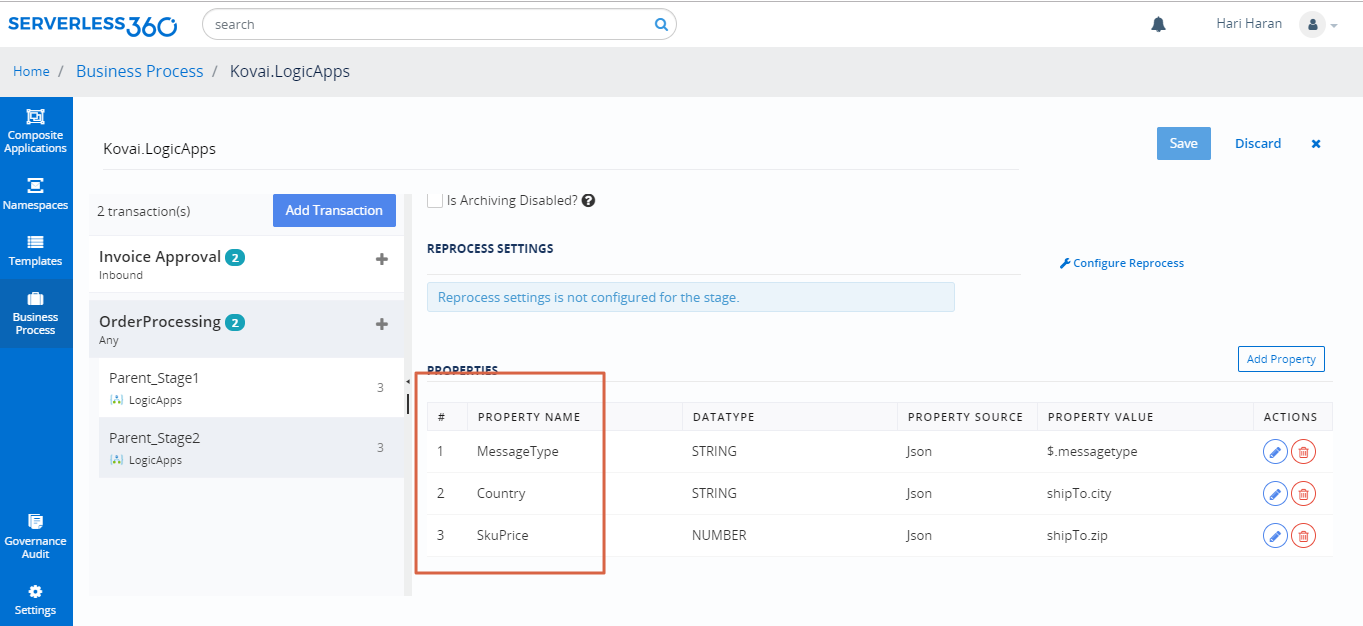 BAM Query Language
Serverless360 has a domain specific language which you can use to search activities. All the properties that you have configured in the business configuration page will be searchable and if there is any incorrect query elements you will be notified what is wrong with the query.
Searching for a exact match
SenderId = "Milford"
Searching for integer property using comparison operators
Price > 10
Searching using combinations
SenderId = "Milford" and Price > 10
Searching using groupings
(SenderId="Milford" and Price > 10) or (ReceiverId="Miles" and Price<10)
We'd love to hear your thoughts
Was this article helpful?
---