How to correlate transactions
Updated on 06 Jun 2019

1 minute to read

Contributors
---
Integration solutions have business processes. Each business process will have multiple business transactions which are related to each other. An end to end functional monitoring solution should be able to relate these transactions using correlation id. This correlation id should be configurable at each transaction level.
Let us take an example business process ShipAnyWhere Logistics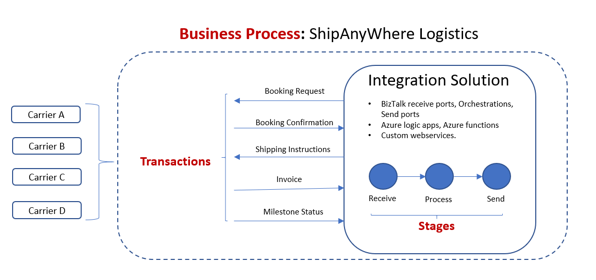 In the above diagram you can see we have multiple transactions within that Business Process If we want to correlate those business transactions we have configure a predefined property in the portal called Correlation Id like below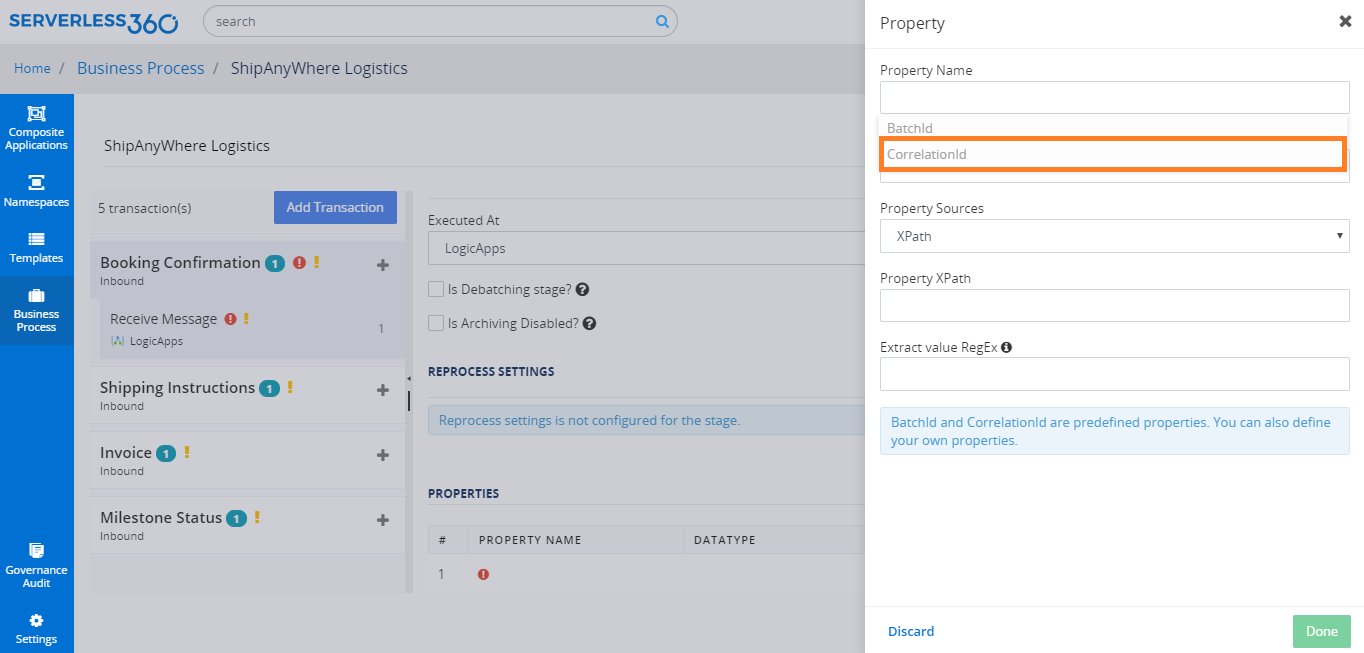 If this property is set across all the transactions in the business process when you are seeing a transaction in the portal you can click the context menu to view all the related transactions in the business process.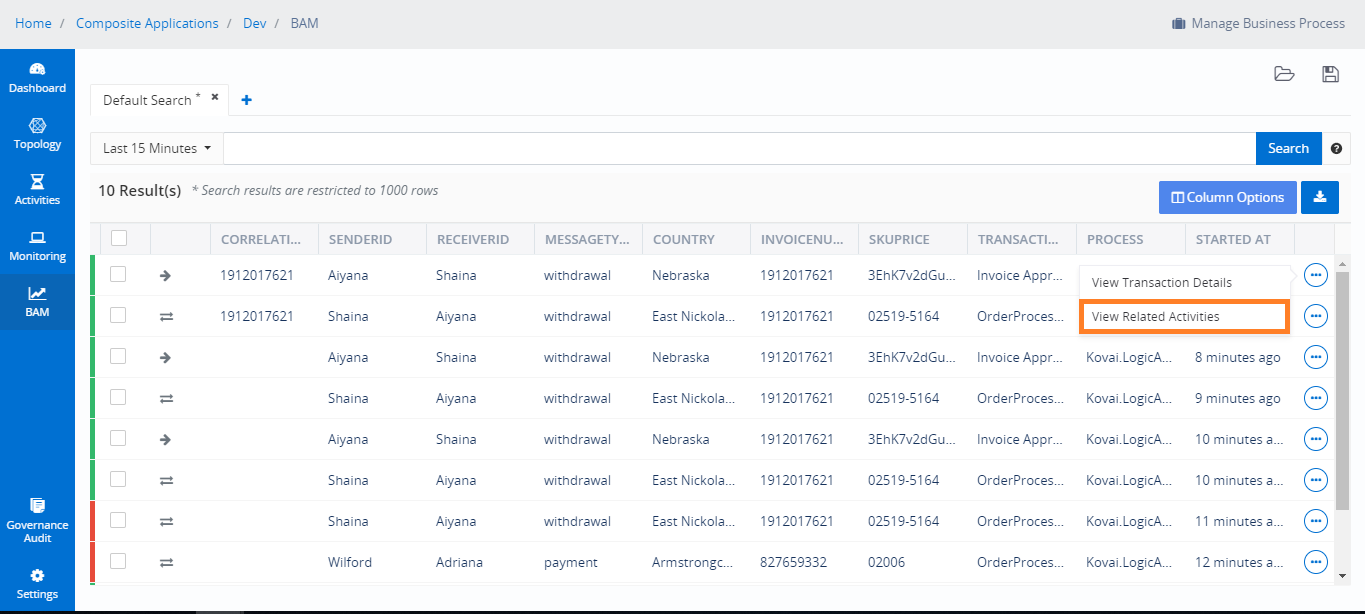 If you clicked View Related Activities you will see related activities in a separate window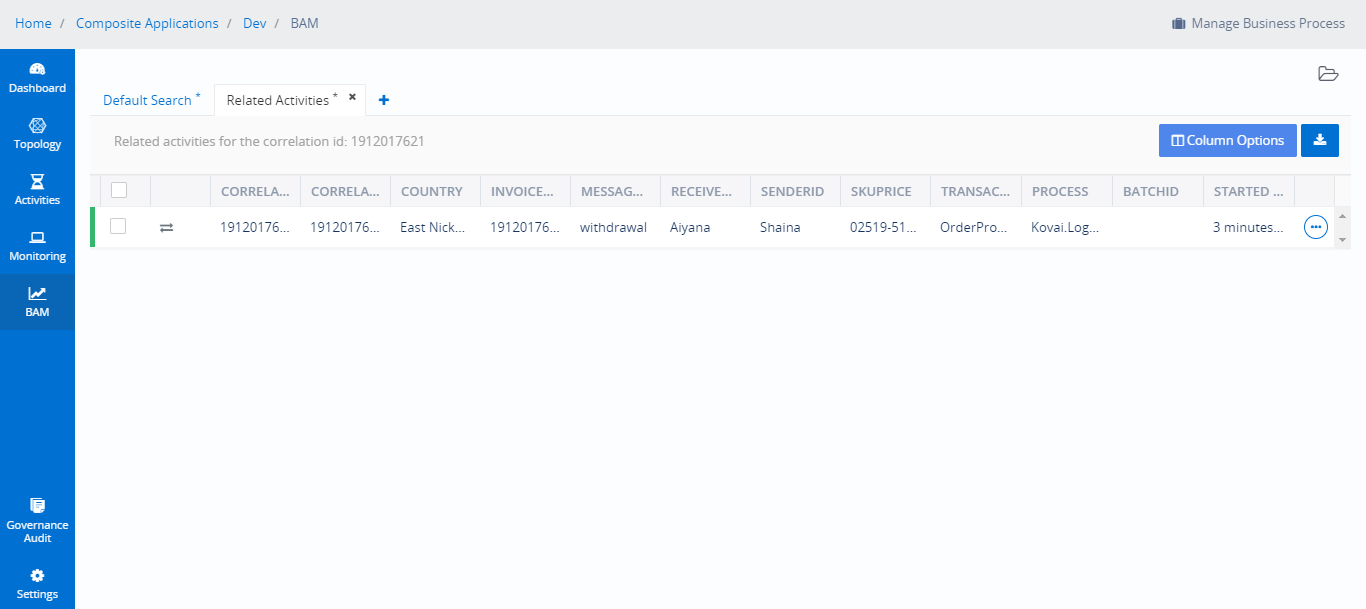 Serverless360 BAM not only brings end to end view of the business transactions but also of the business process as whole by making use of configurable correlation token. This enables functional support team to track the status of a business process at any point of time. For example, it is easy to check if the fullfillment is being done for a purchase order.
We'd love to hear your thoughts
Was this article helpful?
---