3. Associate Business Process to Composite Applications
---
A Business Processes can be mapped to multiple Composite Applications. Navigate to the composite application home and select the composite application to which you want to associate the Business Process.
Let's say we now want to associate some Business Processes with this composite application.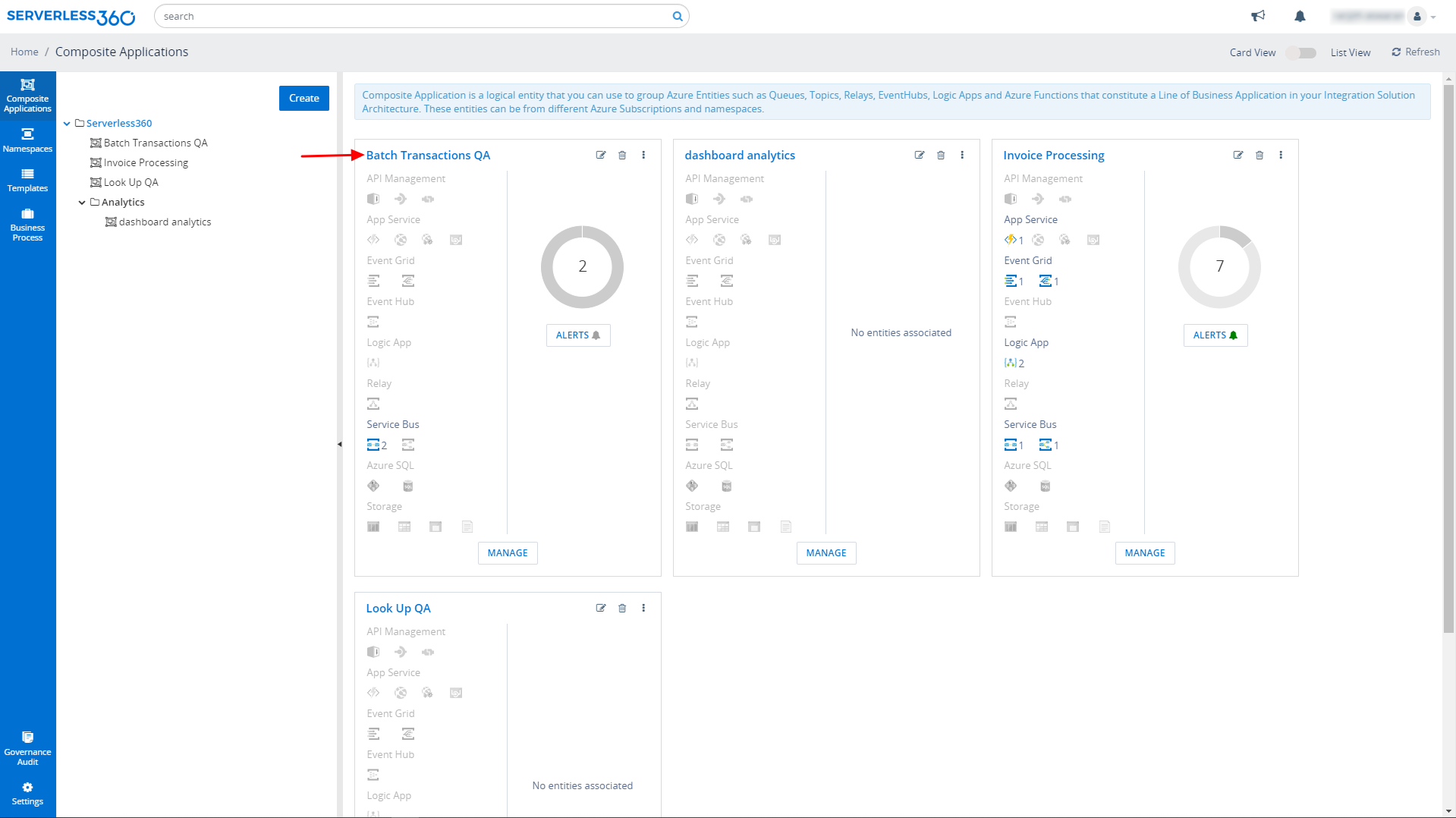 Select that composite application and navigate to the BAM section.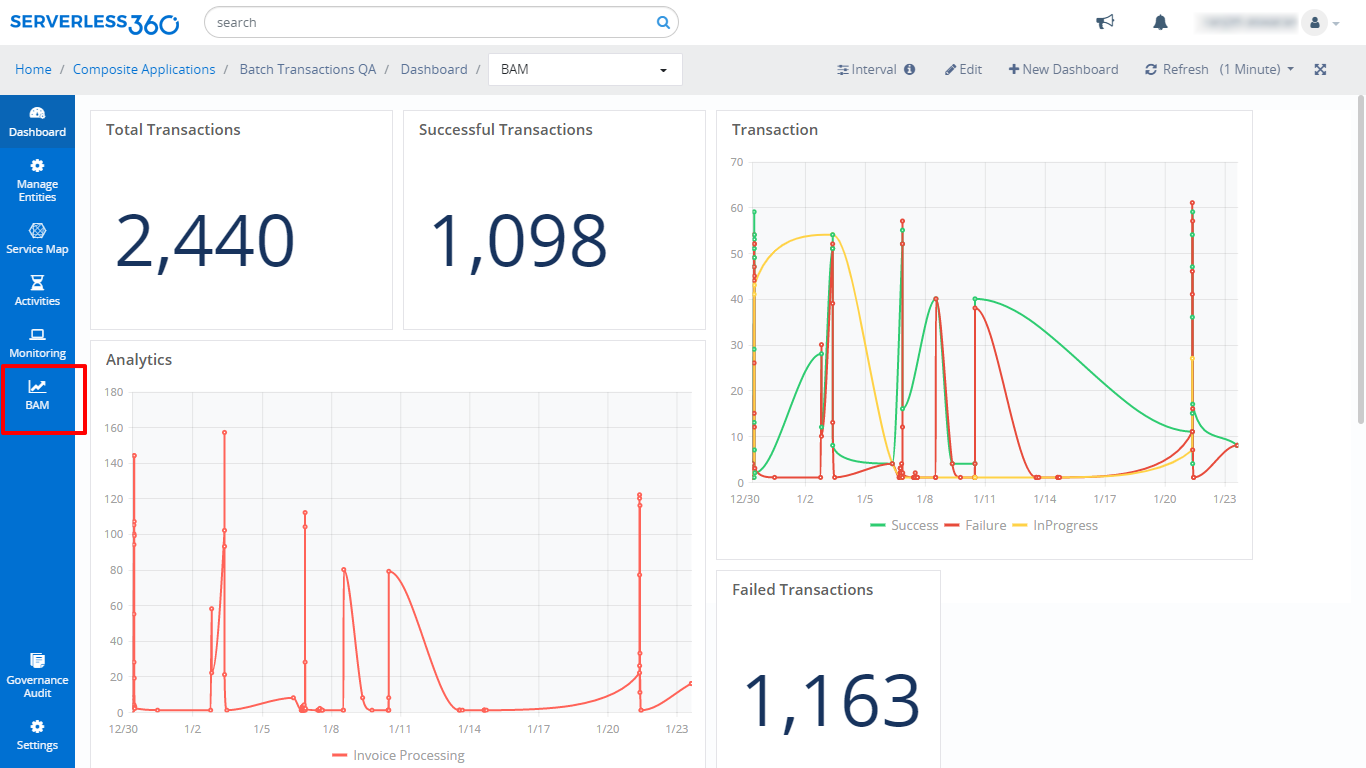 You can see that currently there are no Business Processes associated with this Composite Application.
Click on Manage Business Process and select the Business Processes that you want to associate with the composite application.
Once you select the Business Processes you need click on Associate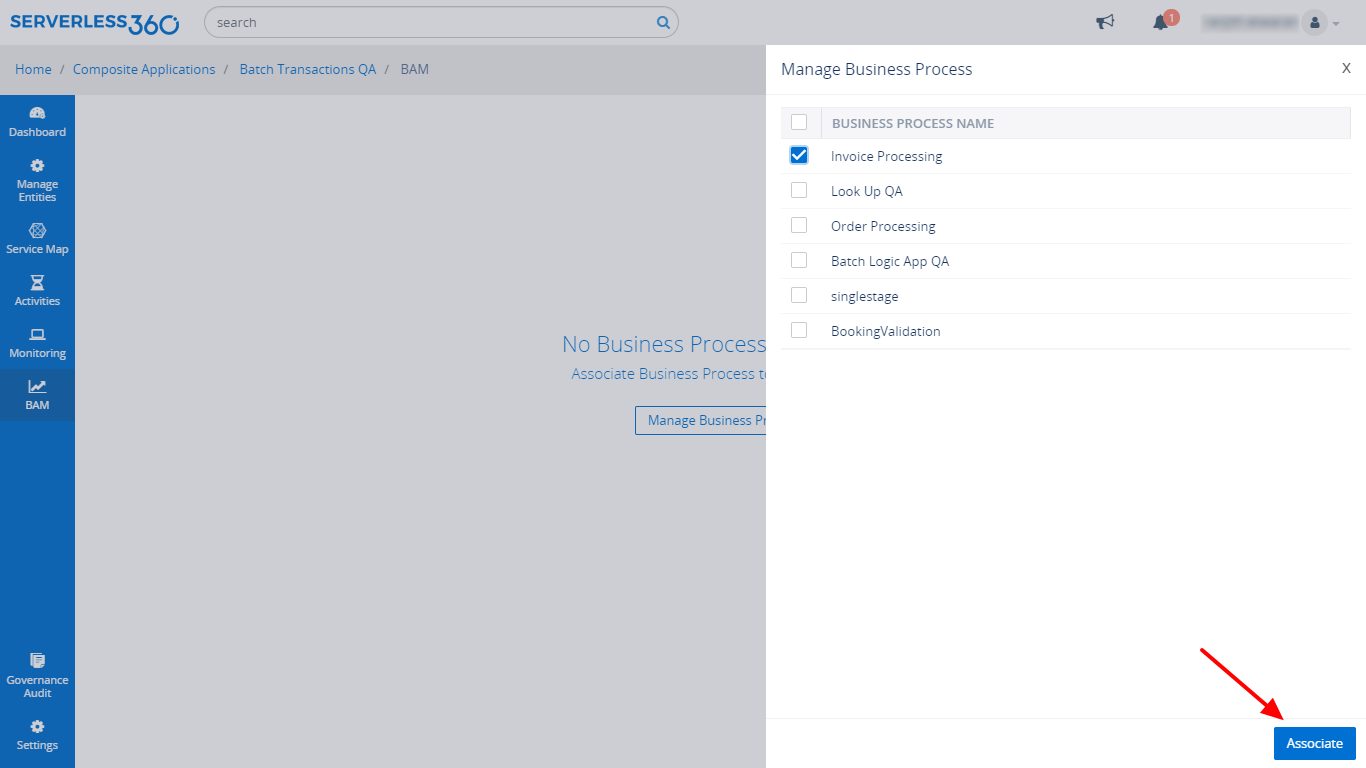 If you have any transactions for that Business Process, you should now be able to see the Tracking data.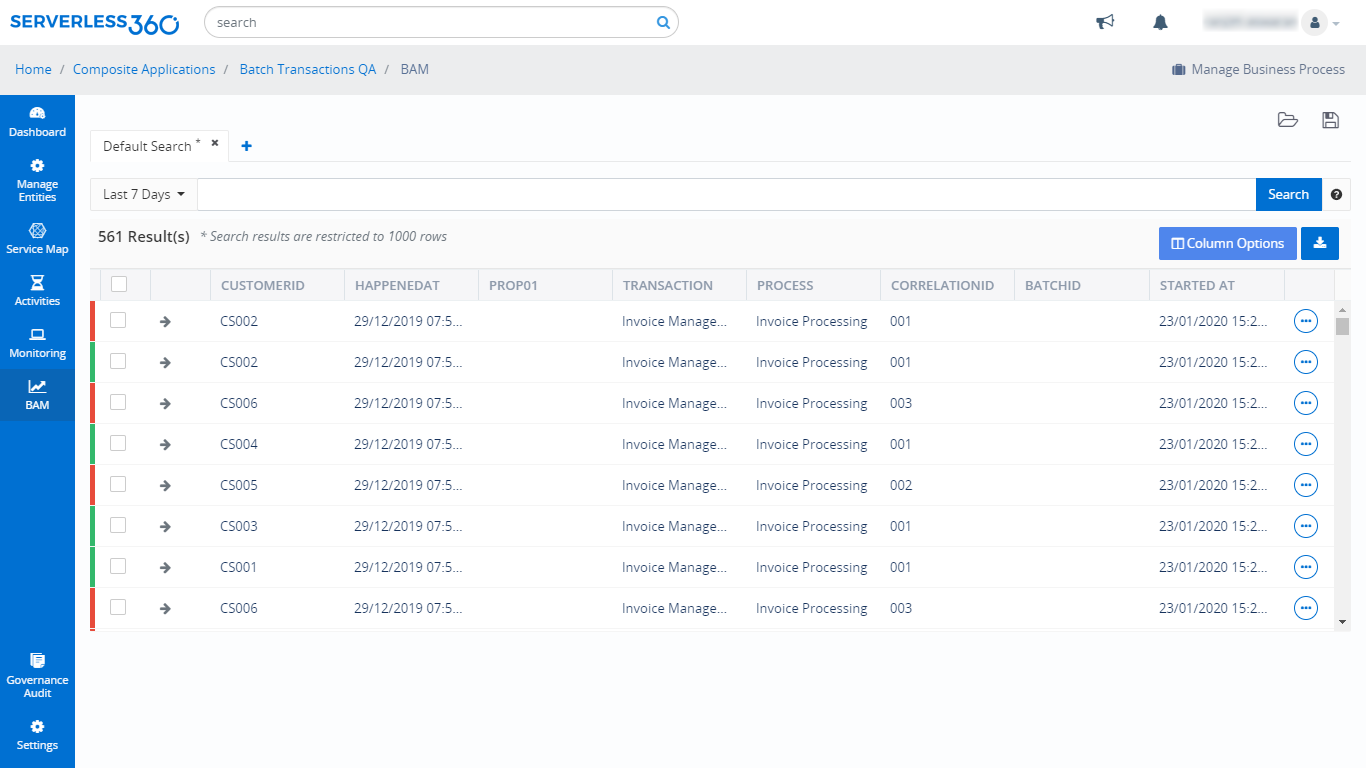 We'd love to hear your thoughts
Was this article helpful?
---