Alert history
Users can view the list of alerts generated for Query Alert and Exception Alert under the Alert History tab present in the Monitoring section of the relevant business process.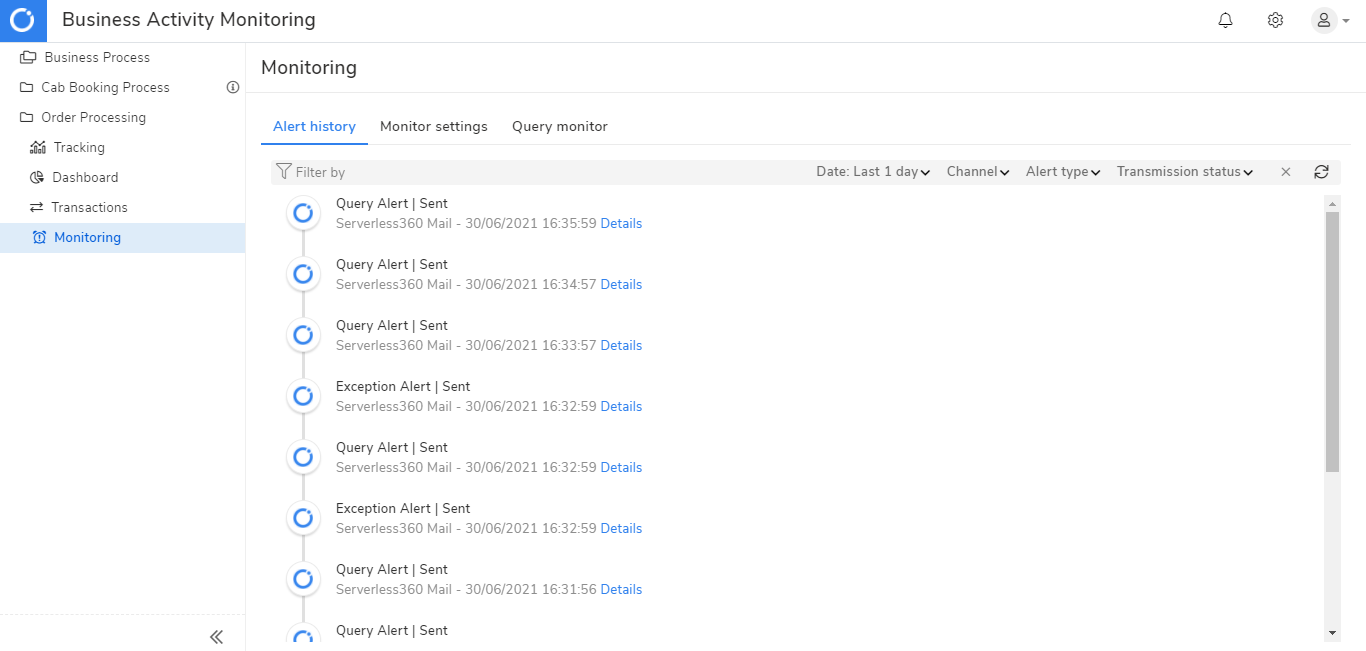 Users can also view the details of alerts by clicking the Details hyperlink, which displays the Saved Query as well as the query given by the user that caused the alert to be generated.

Clicking on a specific Saved Query in an Alert issue has been linked to a Search Query that takes the user to the Tracking page.

The transactions are filtered based on the search query provided and the time period specified.
Failed alerts
If the alert is not delivered to the user via the configured Notification Channel, it is because the user made a mistake when configuring the Notification Channel.

Alerts that were not sent will also be displayed in Alert History; by clicking the info icon, users can learn the reason for the failure.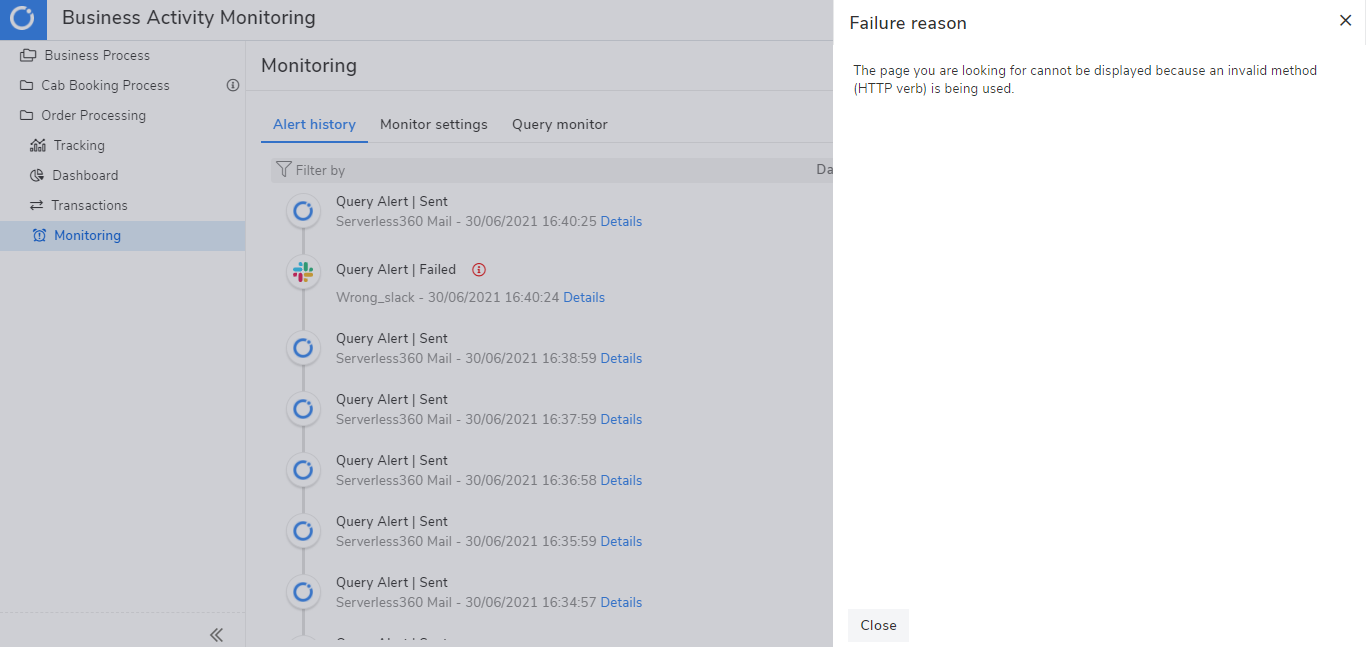 Filters in Alert history
Users can also filter alerts based on Date, Channel type, Alert type, and Transmission status.

Business Activity Monitoring (BAM) Alert History has been improved to make it more user-friendly. By selecting a Saved Query, the user is redirected to the Tracking page.

The transactions are filtered based on the Search Query and time period specified.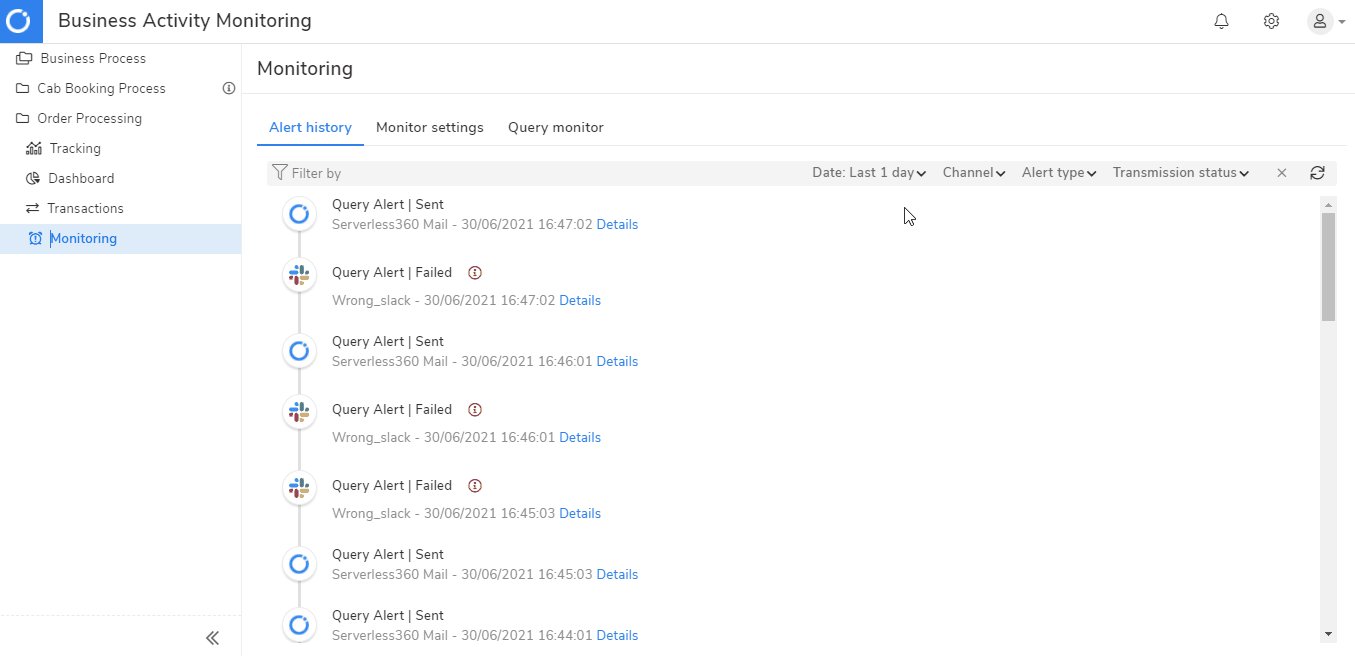 ---
Was this article helpful?
---
What's Next