Associate a Logic App to a Serverless360 Composite Application to accomplish the following operations.
Enable/Disable Logic Apps
From Serverless360, you can:
Enable/Disable a Logic App to reflect its status in the Azure Subscription.
Initiate bulk operations - enable/disable multiple Logic Apps in a single click.
Run Trigger
Trigger the Logic App from the Serverless360. Put User Access Policy in place to restrict only authorized users to initiate a workflow execution.

Quick Overview
Get a quick overview of all necessary information about the Logic App:
Definition
Status
Runs in last 24 hours
Integration Account if any
Plan
Trigger API Connection
Trigger frequency
Trigger Evaluation
Actions Count
All the above-mentioned essential information is available in the Summary tab of the Logic App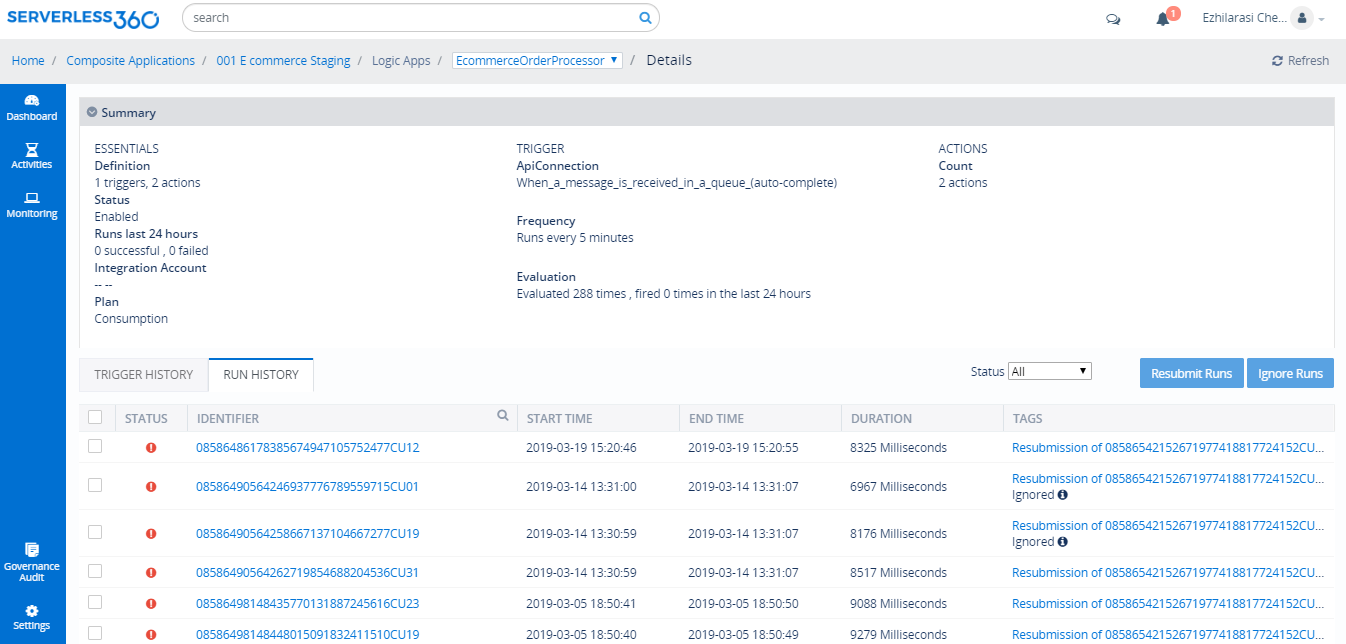 Audit
Operations like Enable/ Disable or Delete that changes the state of the associated Logic App can be tracked using Serverless360. Put User Access Policy in place and permit only authorized users to modify state of the Logic App only through Serverless360. This way ensure every user action on the Log App being tracked in Serverless360 Governance and Audit.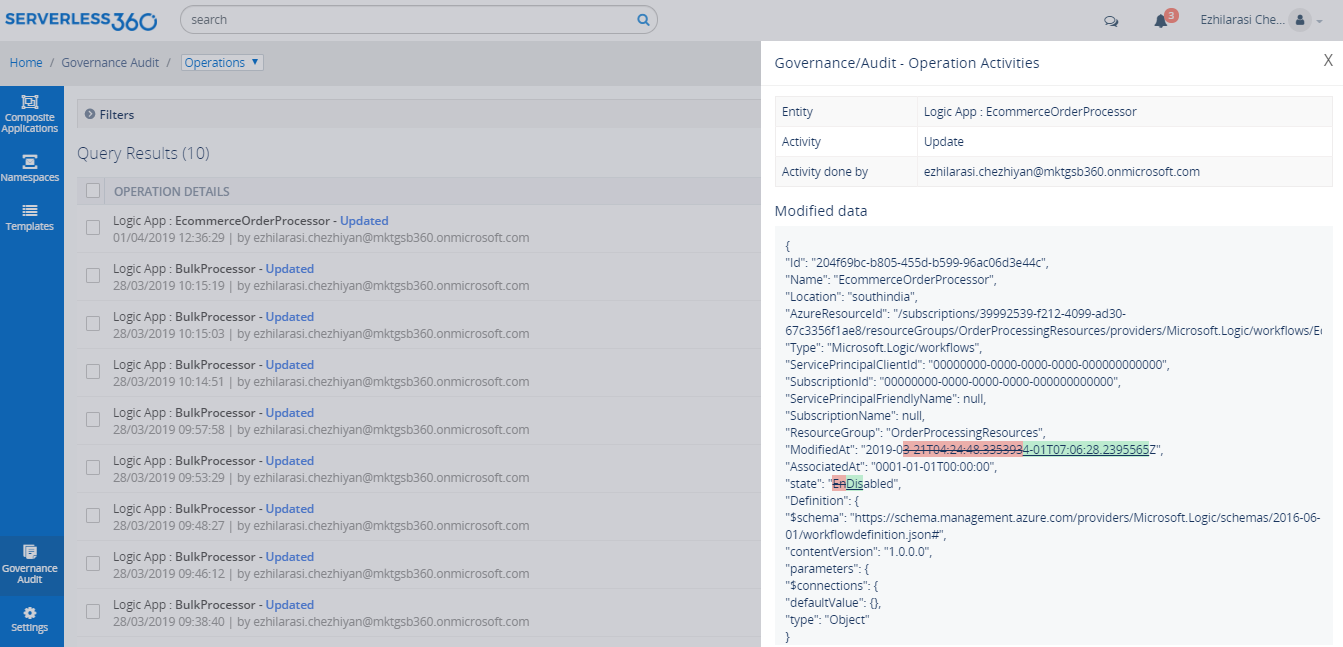 We'd love to hear your thoughts
Was this article helpful?
---