Automated Resource Association
---
Introduction
Automated Resource Association is an option to automatically associate the resources from Azure to Business Applications based on a rule set defined using Tags, Resource Groups, Region and Types.
How to configure rules?
The rules to automate resource association can be configured using Auto map resources option available in the context menu of the respective Business Application.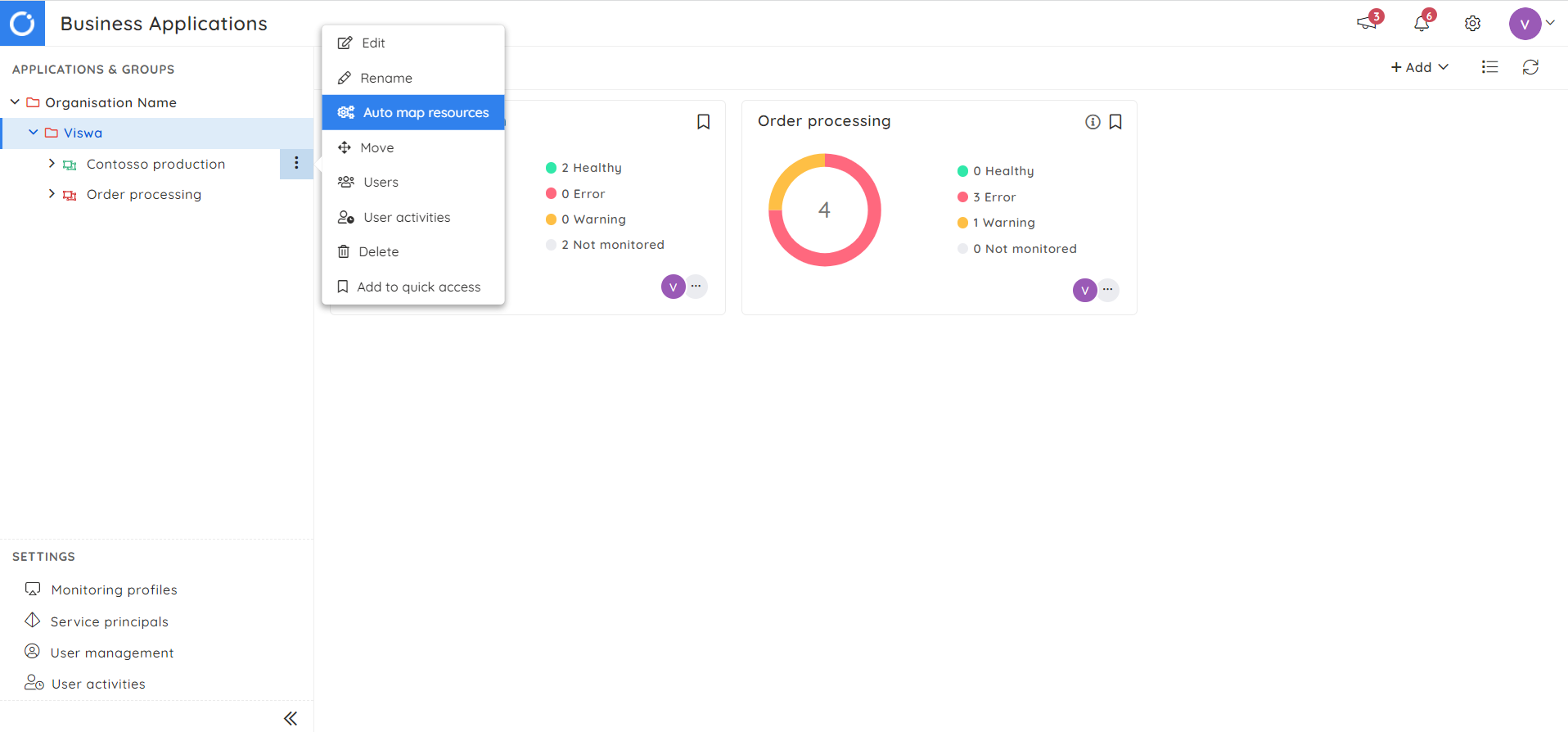 In the Configure automation rules widget, click on Add rule to add a new rule.
Define the rule by selecting the Filter type that holds Region/ Resource Group/ Resource Type/Tag with Operator and/or and the respective value fields for the same.
Click Add sub-rule to add a sub-rule and Delete rule to delete the rule added.
The Discard option will discard any new changes made to the rules and revert the rules to last saved state.
The rules can be validated by clicking on Validate rules and the validation further retrieves all resources that satisfies the configured rules.
The rules will be saved and ready to be automated once the Save button is pressed.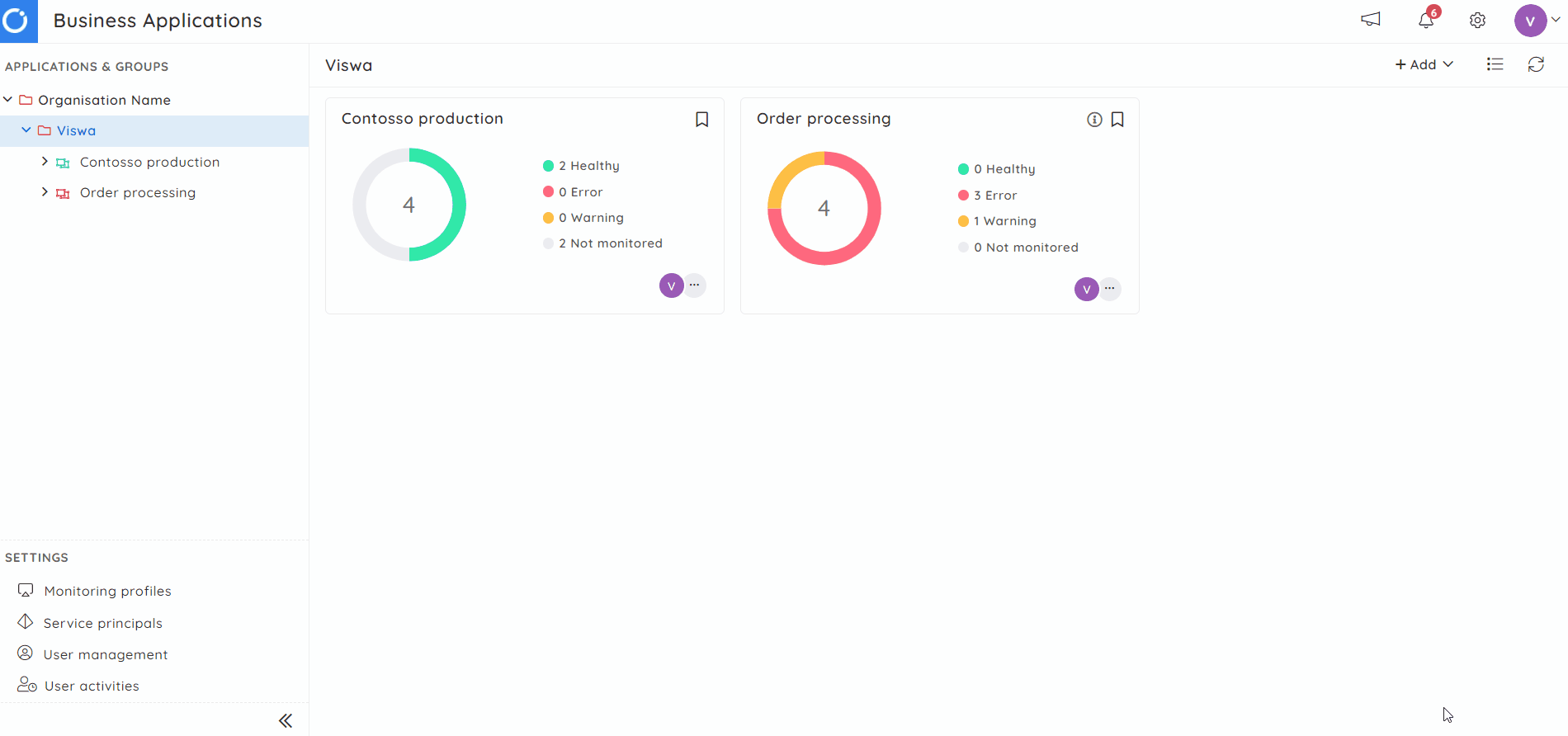 The parent and its first sub-rule will have only AND as its operator. Rest will hold AND/OR operators.
Resource association will be skipped if the purchased resource limit is reached.
Run Now
Click the Run now button on the Auto map resources card within the respective Business Application Overview to associate resources based on the user-defined rules.

This card displays the run details along with a toggle to disable/enable the automated operation and an Edit option to update the configured rules.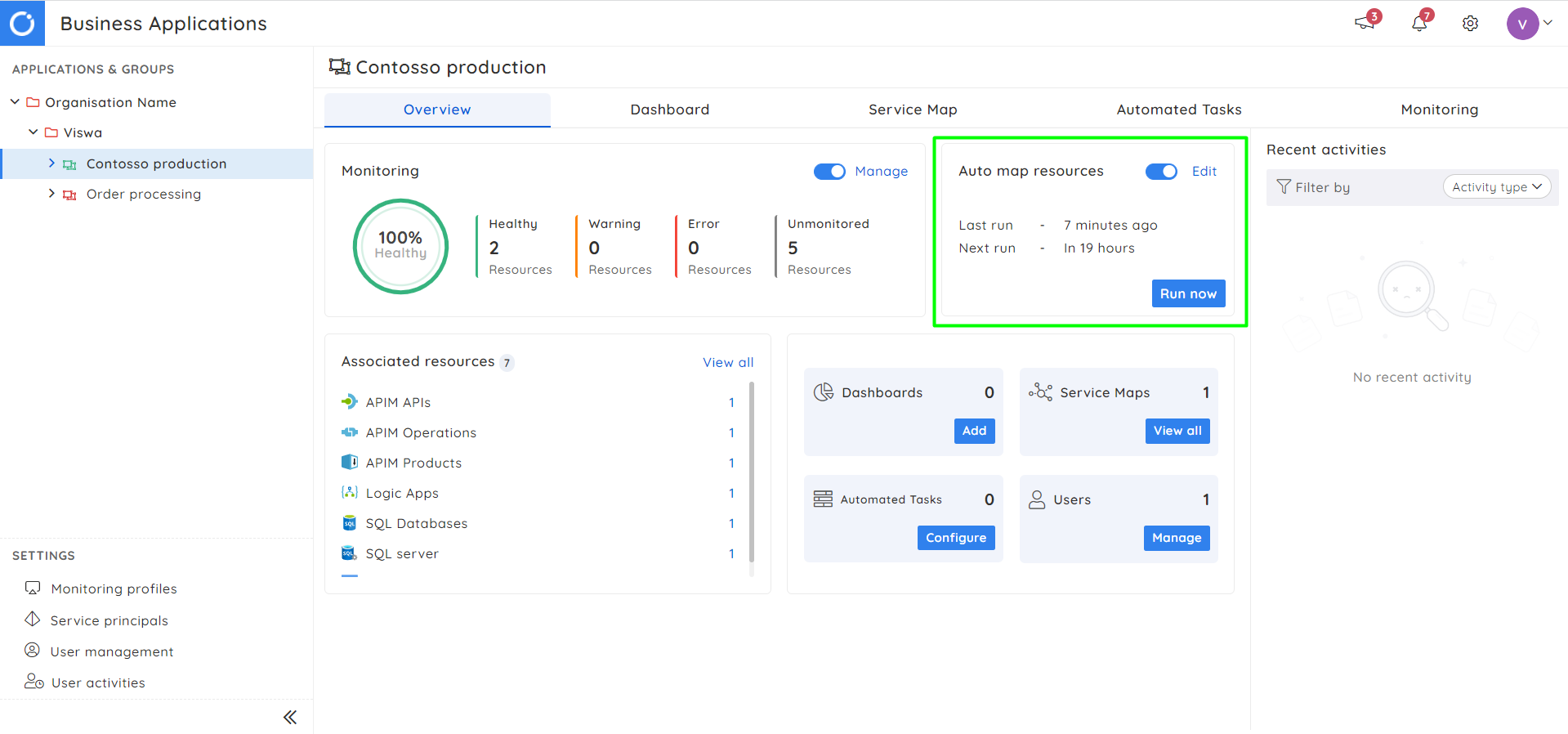 ---
Was this article helpful?
---
What's Next